Been gone too long but I'm at my desk and ready to write. And show lots of pics. Chef greeted my return with last year's totals -- the Boatyard sold 57,000 Maryland crab cakes last year. Whew! And now we are on FoodyDirect's amazing national platform. Look them up and see our world-famous Maryland crab cakes, Maryland crab and cream of crab soups and our amazing crab dip thru their national site. We are proud to be partnering with FoodyDirect and shipping our crab cakes online!
Did I mention $10 off your first order??
Our 17th Annual Boatyard Bar & Grill Catch and Release Fishing Tournament was again a great success in April. As usual, an awesome crowd! Featured is the winner Jimmy Moreland with Title Sponsor, Anglers Sport Center owner Charlie Ebersberger. Catch all the results on the Boatyard website. Thanks to all sponsors, fishermen/women and party attendees. It's the first official start of spring on the Bay.
Proceeds go to the Chesapeake Bay Foundation, Coastal Conservation Association Maryland and the Annapolis Youth Fishing Camp.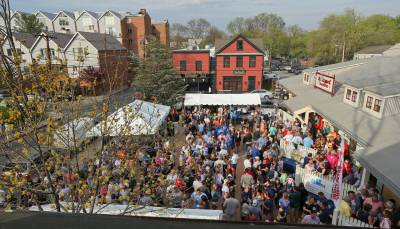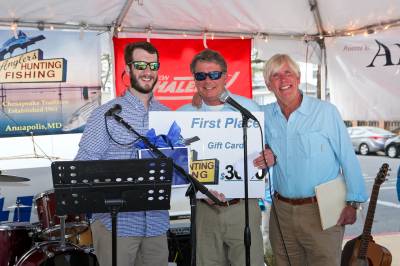 And two weeks ago, we held our 12th Chesapeake Bay Foundation Bands in the Sand Bands. 1,700 people on Chesapeake Bay Foundation's beautiful beach at the Merrill Center. What a glorious night it was. Los Lobos was our featured national act, winner of 5 Grammy awards. Again thanks to all sponsors and attendees. The mosh pit at the end of the evening with Misspent Youth rocking out.