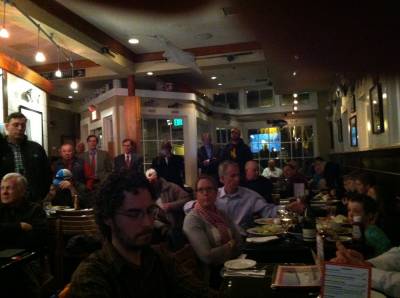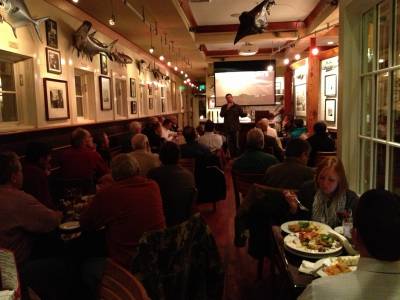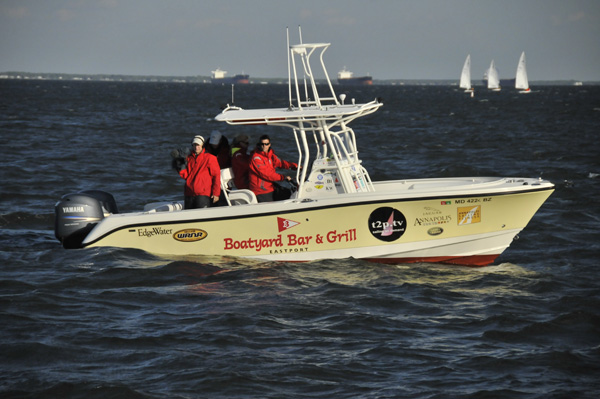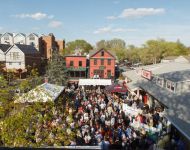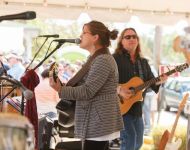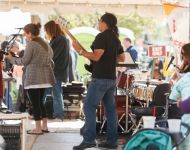 Two Anglers Nights down and one to go. It's March 25, a Tuesday eve at 6 pm for Happy Hour and tall fish tales (called "swapping lies") and a great flick at 7 pm called Tributaries - check it out on line at Tributaries Film. Here's a pic from the February Anglers Night - great vibe. Staying on the Anglers theme - the Boatyard's 13th Annual Opening Day Catch & Release Rockfish Tournament is Saturday April 19th - it's become the first official day of Spring for us fishermen. Below are pictures of last year's awards and after-party with D'vibe and Conga playing. Again Anglers Sport Center is our Presenting Sponsor - thanks to Charlie and Jane!
But before all that it's about time for our 10th Annual Maguire's Irish Pub on St. Paddy's Day where the legendary Bartender Jeffrey P. Maguire becomes "Owner for the Day" and the Boatyard becomes Maguire's Irish Pub. Jeff was voted Best Bartender in Annapolis for years prior to moving to Chestertown. As "Owner for the Day" he orders Chef George to prepare an amazing Irish menu and Kevin to stock some great Irish beers. He will be serving drinks in his free Maguire's Irish Pub commemorative pint glass. And the Jess McQuay Trio will be playing 5 til 9 pm. So come see your old friend Jeff Maguire starting at 4 pm on St. Paddy's Day - we bet he still knows your name.
And we have a big Hockey Brunch on Saturday, March 15 at yes, 6:30 am after the big local hockey league tournament. Thanks to Brian Sailer, Bret Campbell and Geoff Ewenson for organizing. The menu, being St. Paddy's weekend, includes Irish bangers and mash with onion gravy, creamed chip beef and butter milk biscuits, French toast, home fries, bacon, and on and on. And of course $2.00 bloodies and mimosas before 10 am.