Upcoming Events
LIVE MUSIC with ANNA BURGESS most THURSDAY evenings 7pm in the lounge

back by popular demand!

ANGLER NIGHTS at the Boatyard
Tuesdays - January 31, February 28 and March 28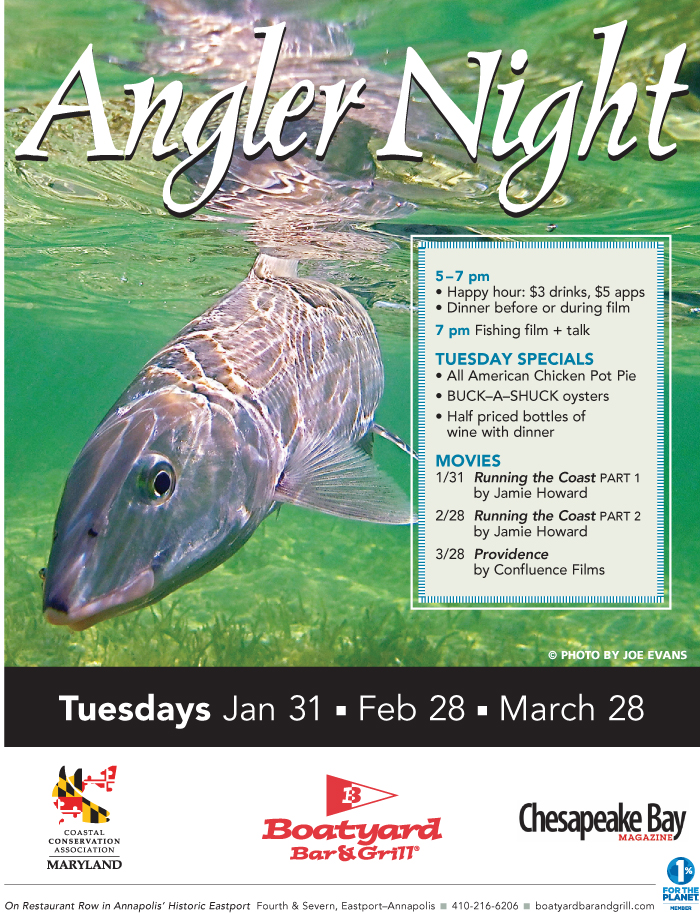 January 31, 2017:
CCA Maryland and Chesapeake Bay Magazine debut Jamie Howard's epic Atlantic striper film Running the Coast (Part 1), a thousand mile tour of the hot spots from Maine to NC, including the upper Chesapeake and Virginia action. This giant film will be viewed in 2 parts.

For more info, click on Running the Coast "America's Striped bass ranges thousands of miles to get to our back doors, and has seduced inhabitants of North America for a millennia."
February 28, 2017:
Part 2 of Running the Coast.
March 28, 2017:
Providence by Confluence Films - a return to the remote and uninhabited Seychelles atoll of Providence - more details to follow!


THE BOATYARD IS PROUD TO PRESENT THE PREMIERE OF

EASTPORT 21403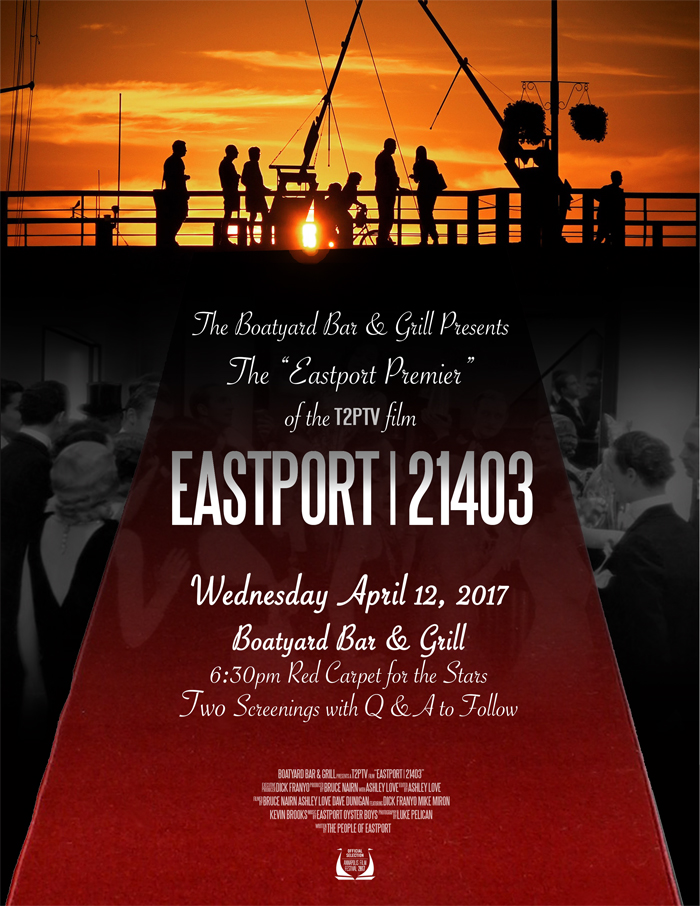 Watch the trailer, click here!

FULL MOON PARTY one Thursday each month
Next date: April 13, 2017, 7:00pm - The Shatners
Click here for more details.