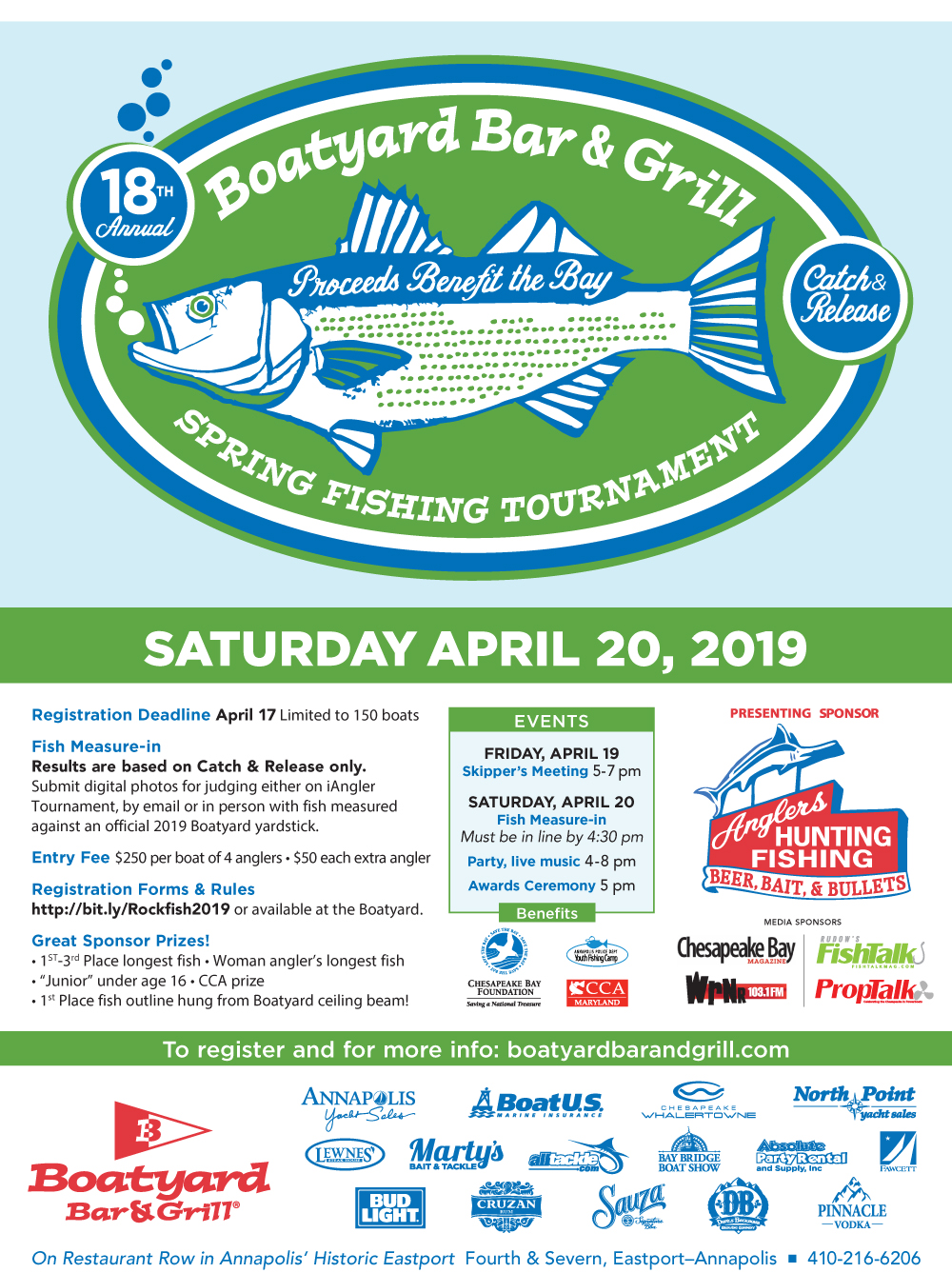 18th Annual Boatyard Bar & Grill Opening Day Rockfish Tournament - April 20, 2019

Opening Day for Maryland's beloved rockfish season is much anticipated by local anglers and so is the Annual Boatyard Bar & Grill Catch & Release Rockfish Tournament! Known for its fun and relaxed vibe, this annual Spring tournament returns for its 18th year on April 20, 2019.

As a charity event, not only are the anglers doing what they love, their participaton benefits the Chesapeake Bay Foundation, Coastal Conservation Association Maryland and the Annapolis Police Department Youth Fishing Camp.

The 18th Annual Rockfish Opening Day Catch & Release Tournament is possible because of our amazing sponsors, with Anglers Sports Center leading the way as the title sponsor since the tournament's inception in 2001.