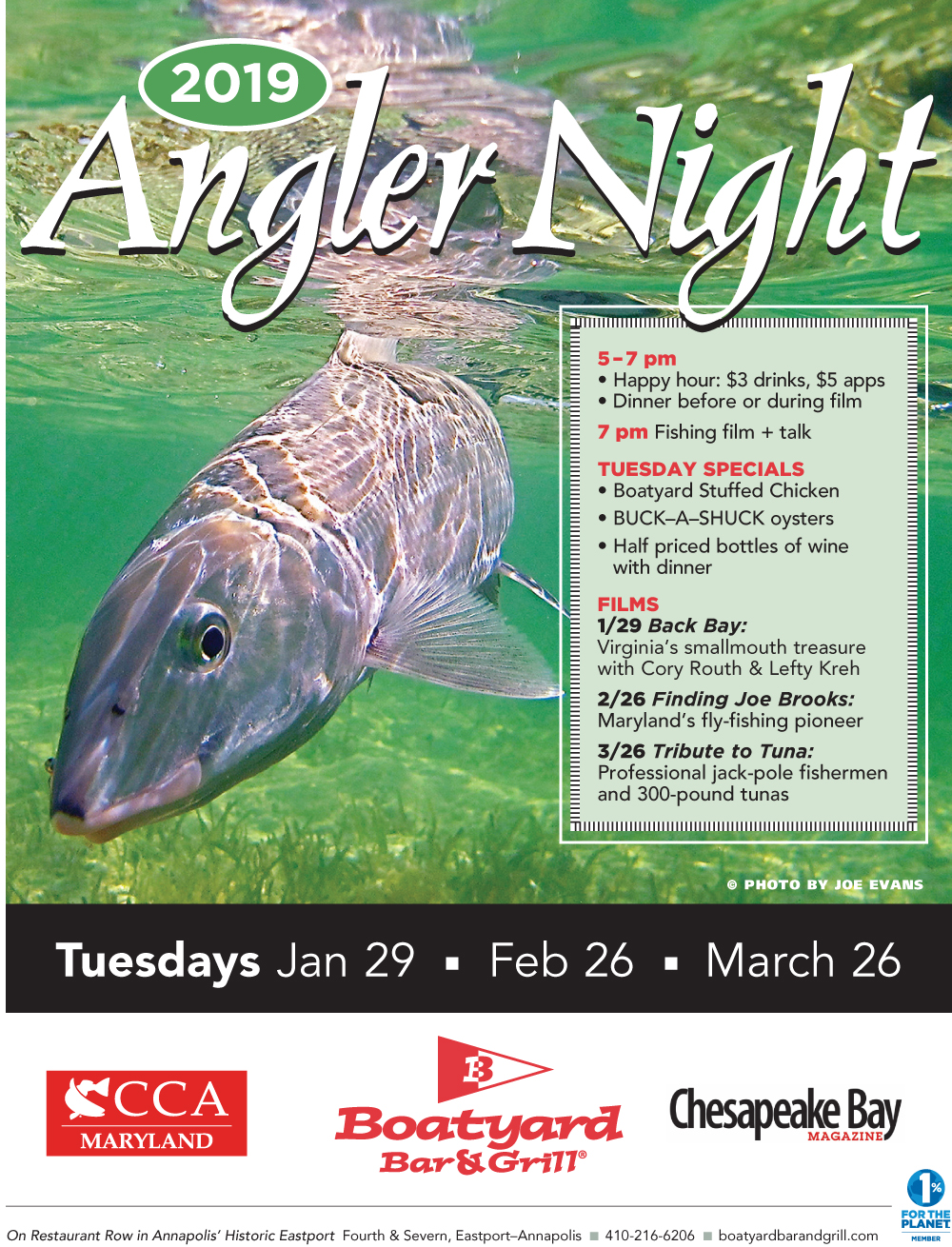 Back by popular demand and sponsored by Chesapeake Bay Magazine and CCA Maryland, Angler Nights return to the Boatyard Bar & Grill! Swapping tales of fish fought, dynamic escapes and monumental catches, anglers and friends parlay up on the last Tuesday in January, February and March for good grog and grub with an entertaining movie. Each passing year those fish stories take on Moby Dick proportions and keep the staff smiling for weeks!
January 29 - Back Bay
An award-winning short film about the legendary Back Bay bass fishing inside the Outer Banks of Virginia and the efforts to recover the glory days. Features Cory Routh, Lefty Kreh, Walt Cary........