The 17th Annual Boatyard Bar & Grill Opening Day Catch & Release Rockfish Tournament - April 21, 2018
Whether the fish are evasive or biting like mad, whether the weather is perfect or white-cap rough, anglers and guests alike agree - participating in the Boatyard's Annual Spring Tournament is really a lot of FUN, and we hope you will think so too! Generous prizes await the lucky winners.

In line with the Boatyard's commitment to a healthy Chesapeake Bay, this is a charity event with proceeds going to the Chesapeake Bay Foundation, Coastal Conservation Association Maryland and the Annapolis Police Department Youth Fishing Camp.

The 17th Annual Rockfish Opening Day Catch & Release Tournament is possible because of our amazing sponsors, with Anglers Sports Center leading the pack as the title sponsor since the tournament's inception in 2001.



The event really begins at the Captains Party on April 20, 2018, where the official 2018 measuring stick (fondly known as the "fishstick") and the awards party tickets are distributed to the Captains with their bags. Anglers enjoy Boatyard burgers, fresh local oysters and ice cold beer while comparing notes and telling fish tales to the sounds of Cuzzin Mark & Sean.
Saturday the 21st is the big day, fishing starts at 5:00am. As this is a catch and release event, digital fish photos are submitted to the judging team using iAngler Tournament (or by email or in person). For more details, (including past results and photors), to view the complete Rules and Regulations or to REGISTER, please click here.
The After Party (4:00-8:00pm) wraps up the day with awards (thank you generous sponsors!), great Boatyard grub and libation and live music by the Jess McQuay Band. The party is open to the public and tickets are available at the door.

Please join the Boatyard Bar & Grill in its commitment to a healthy bay and join us on April 21!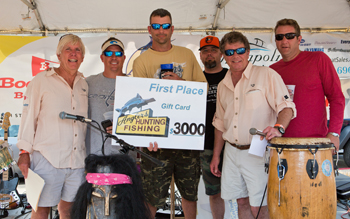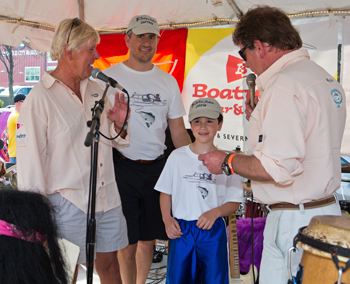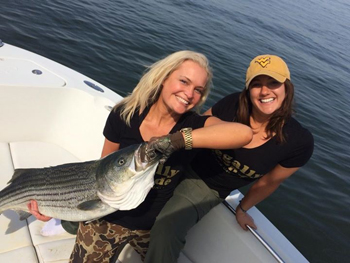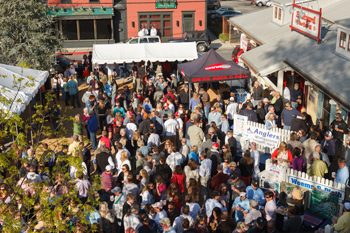 Click here for details and to REGISTER.