1 minute reading time
(94 words)
Boatyard Angler Night February 27
The Boatyard Angler Night February 27th film has been changed!
Heads or Tails takes us along isolated beaches of Western Australia where permit do things differently! Follow two local fly anglers as they run after schools of permit, cast to fish over shallow, wave-pounded reef flats and watch this wild fish smash floating crab-flies with reckless abandon.
Join the Boatyard, Chesapeake Bay Magazine and CCA MD and fellow mates on this latest fish adventure.
Happy Hour 5:00-7:00pm
Buck-A-Shuck Oysters
1/2 price bottled wine with an entree
Chef George's Every Tuesday's Chicken Pot Pie Special
Film at 7:00pm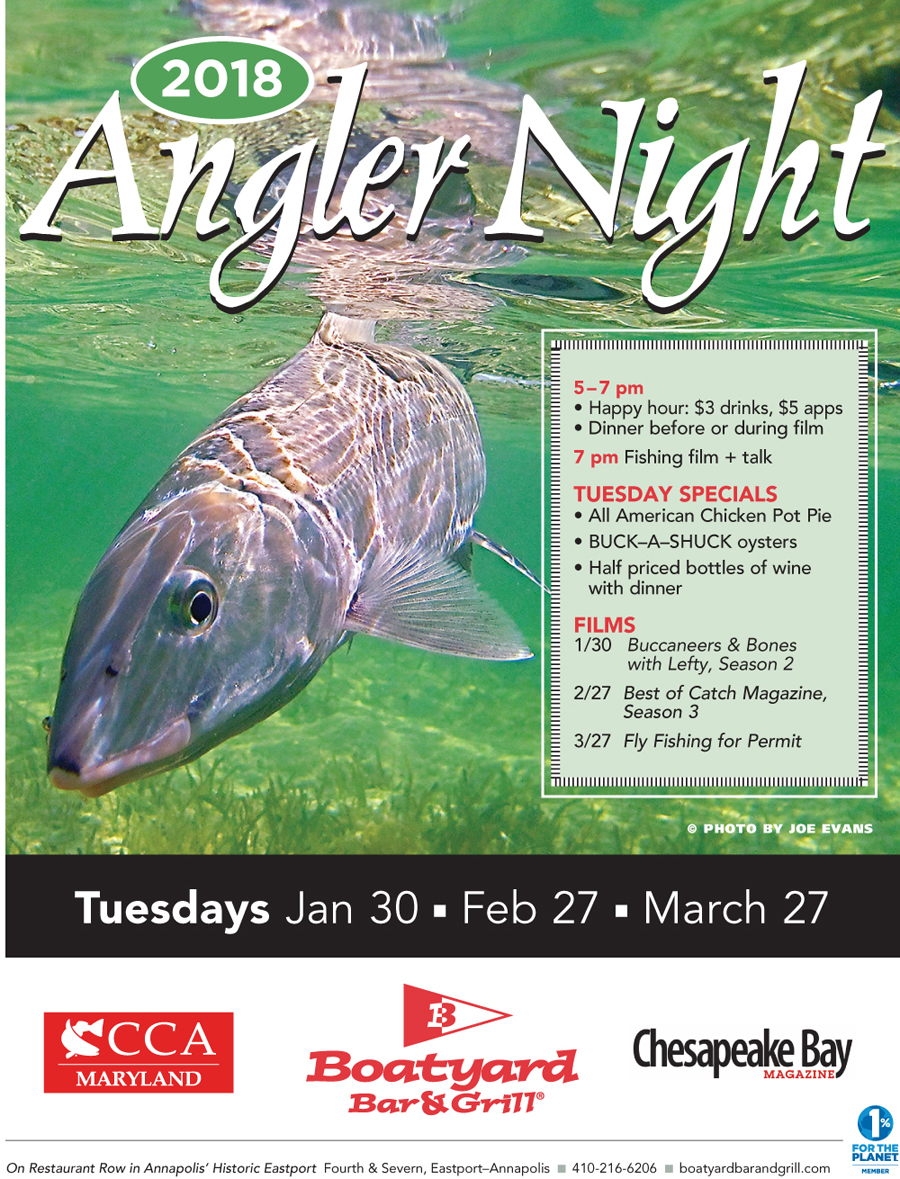 Related Posts