It's Feb. and I haven't written since Nov 1. Why? because it's winter in Annapolis and after the regattas, fishing tournaments, Navy football games, boat shows, outdoor beach parties and the holidays, things slow down a lot. View from my house....does it look slow or what? Wait, not totally dead!!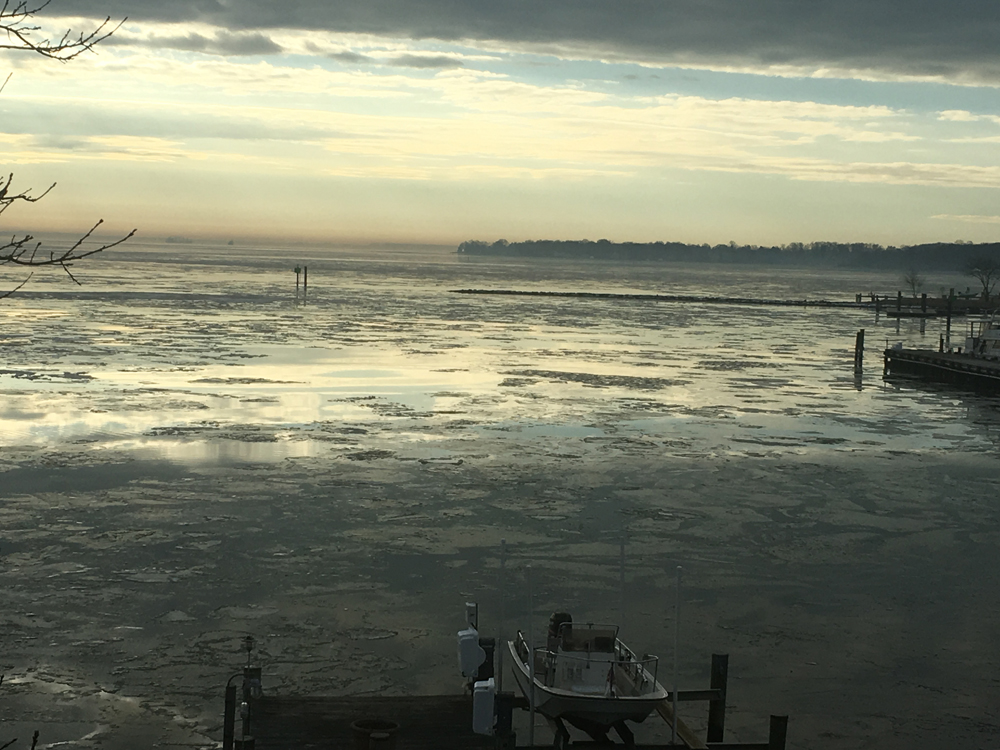 The Full Moon parties started in Trellis Bay, Tortola BVI at the Bomba Shack, as touted in Tom Weaver's WRNR ad. He goes further to announce that we don't serve mushroom tea or ganja like down there but we do have the Timmy Metz and Tambo amazing bar band and drink specials! (Check out YouTube to see videos of Bomba Shack's Full Moon Party).
The Angler Nights draws out all the cabin-fever-suffering fishermen to see great fishing videos and talk fish. Or as J. Buffett croons in Cowboy in the Jungle, "quack about fishing as they slug those rum drinks down, discussing who caught what and who sat on his butt, but it's the only game in town". Two more left - Feb. and Mar., join us!

New Flash - All Killer No Filler Crab Cakes
The 2018 talley of our world-famous Maryland crab cakes sold is 79,780 - most from here at the Boatyard but some packed in our kitchen and shipped nationally through overnight delivery. Our shipping and website partner FoodyDirect merged into Goldbelly so now we are a Goldbelly crab cake supplier - along with our delicious crab dip and cream of crab and Maryland crab soups. They make great gifts for your Uncle Louis in Omaha or your big corporate client in Seattle, arriving across the lower 48 cold, fresh and ready to bake.
We did get away every month since my last blog to our new home in Hope Town, Elbow Cay, Bahamas. Love it there. You decide what fun activity is going on in each picture!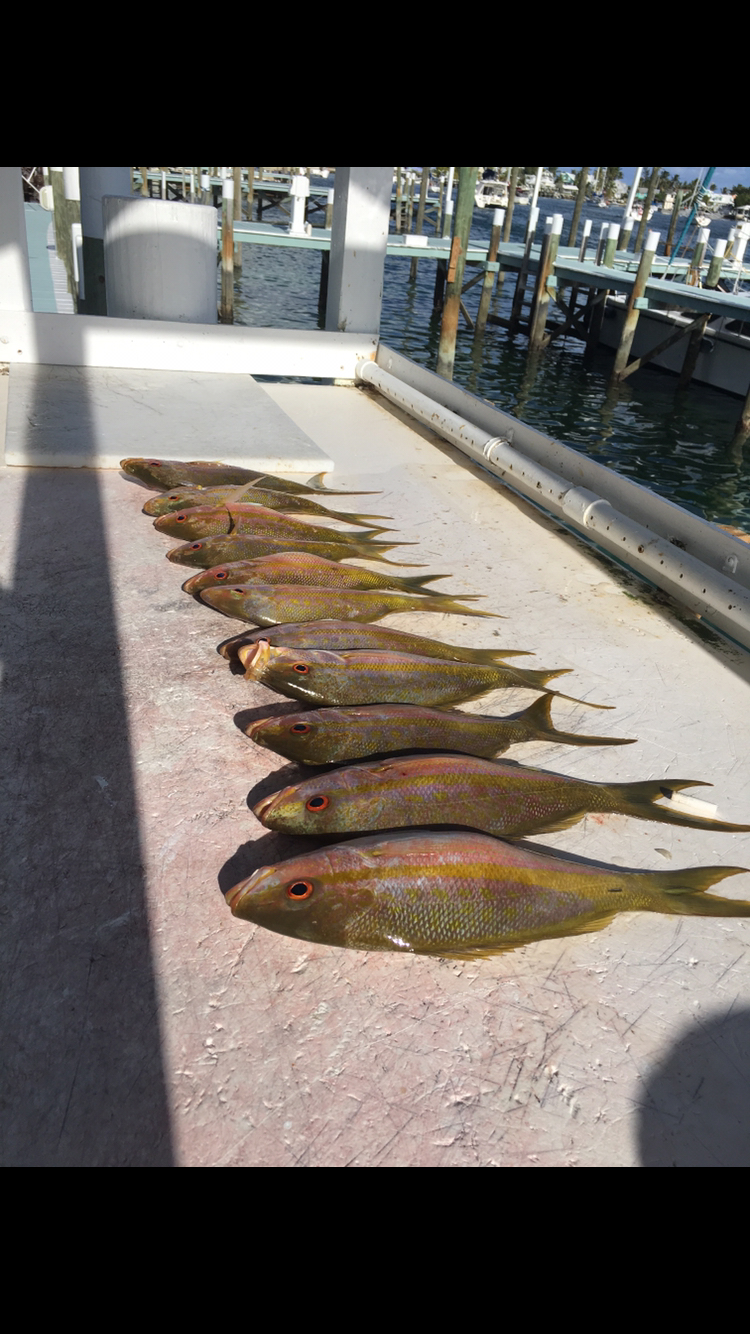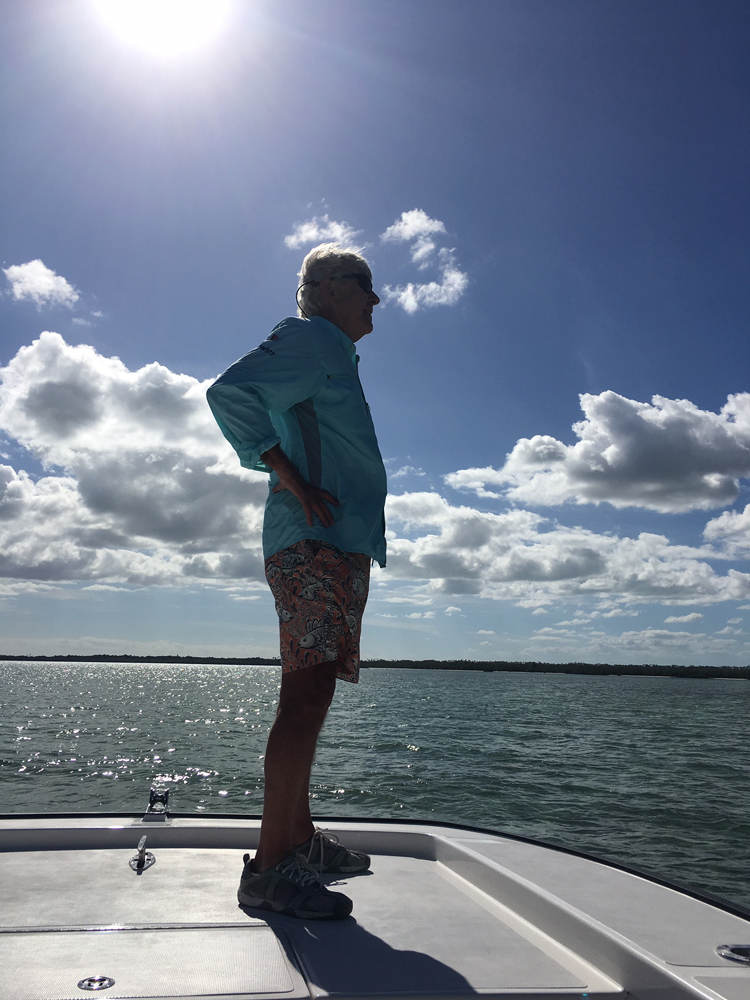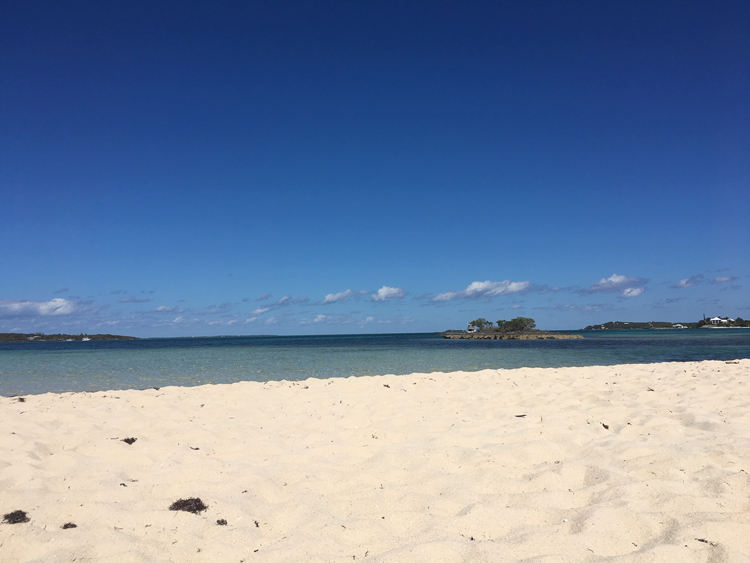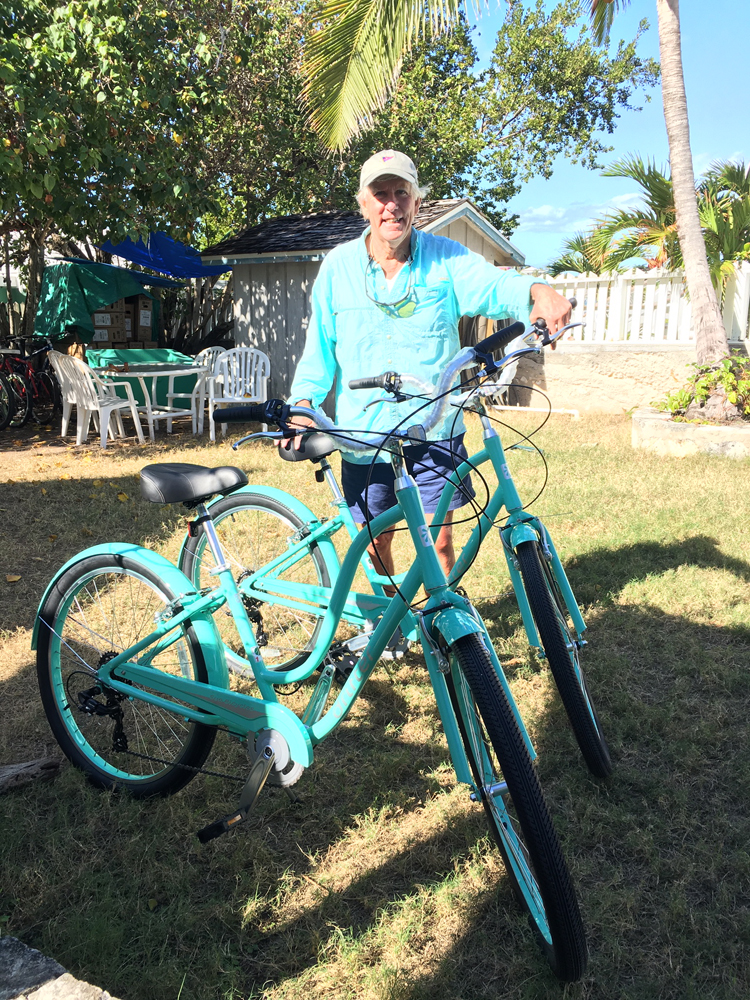 So that's all for now. I bet the next time I write it will be just about Spring. We are well underway on organizing our 18th Opening Day Spring Rockfish Tournament to be held on Sat. April 20. Well I shouldn't say "we" - my great team does everything. But I still pick up a lot of cigarette butts around here so I have pretty good job security!