Have you heard our "Postcards from the Boatyard" 15 second spots on WRNR 103.1 in Annapolis? After years of running 60 second ads by our amazing "voice of the Boatyard" Eastport pirate, sailing pro, fishing guide and boat builder, Tom Weaver, arrrrg, we wrote eleven 15 second "postcards" that Tom and I split recording. They are pretty fun and entertaining (if I say so myself). They cover visits with Jack Johnson, Jimmy Buffett, Kevin Bacon, the First Lady, the genesis of our crab cakes and lobster rolls, how we came
to ship our crab cakes nationwide through FoodyDirect, our full moon parties, our "merch", our four big outdoor events each year among other topics. We think they are unique and….. OK I stole the idea from an artist with his own XM/Sirius channel.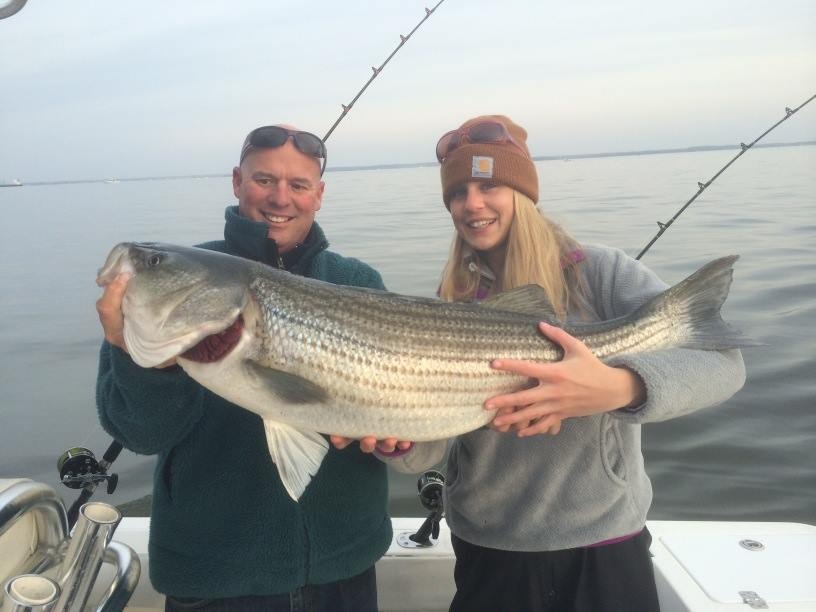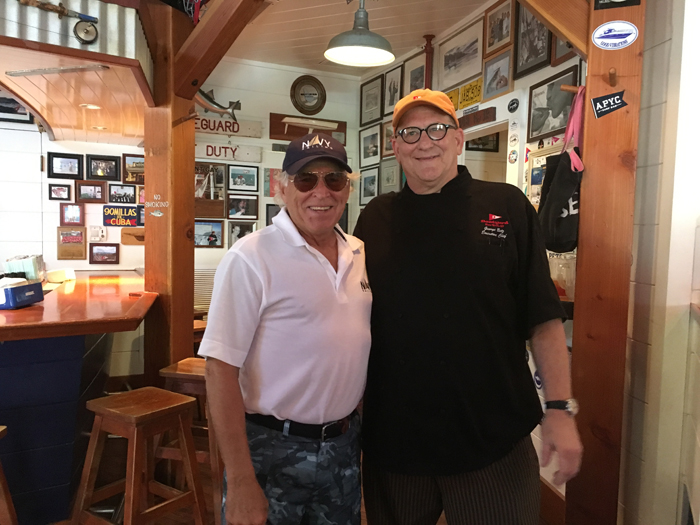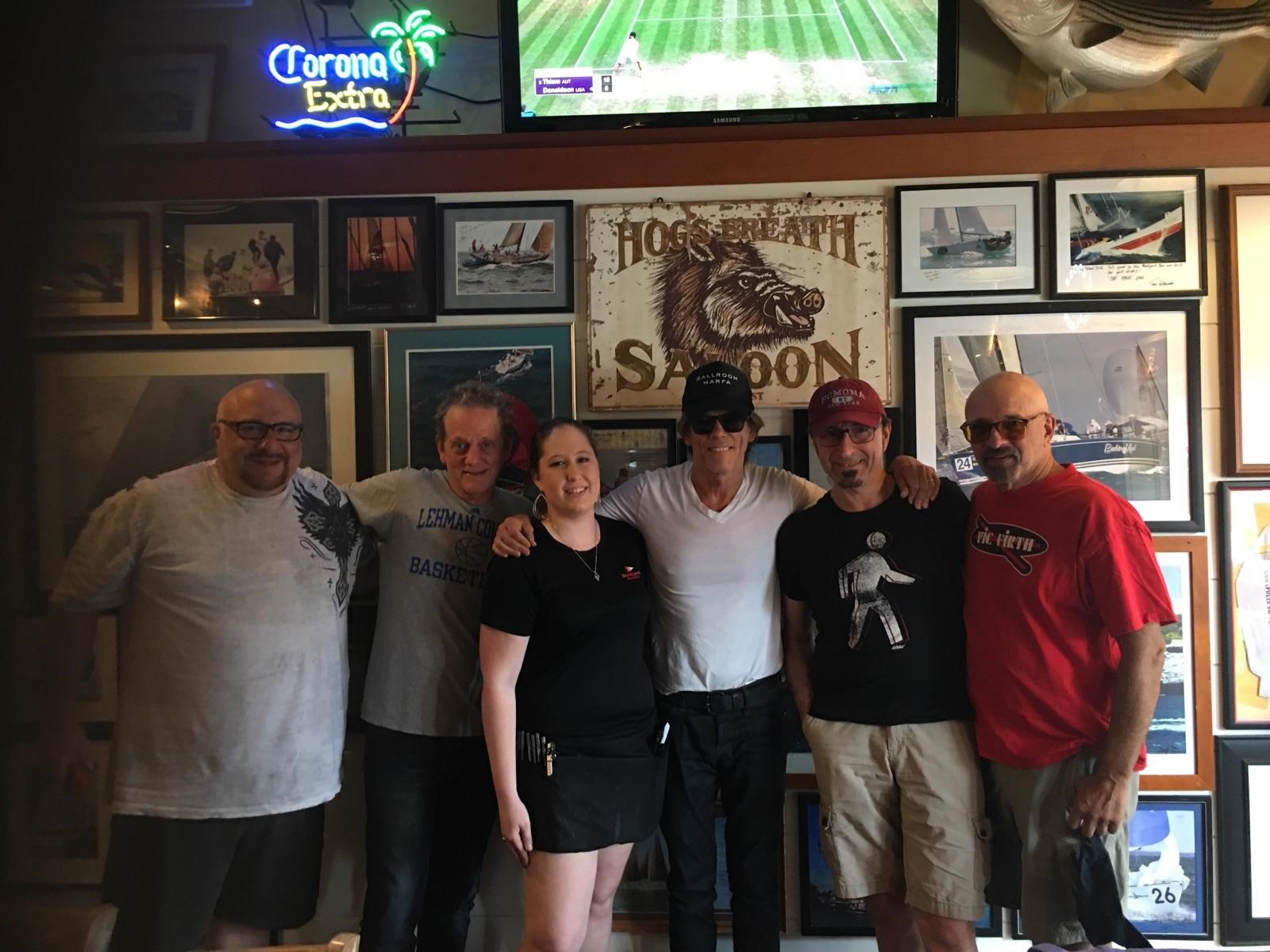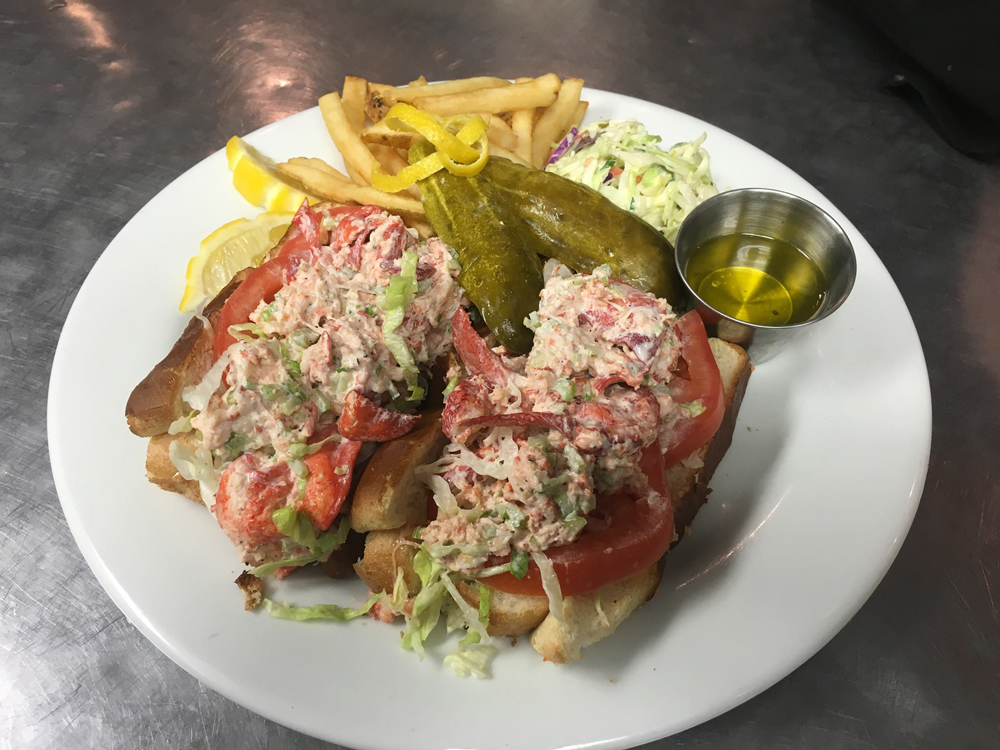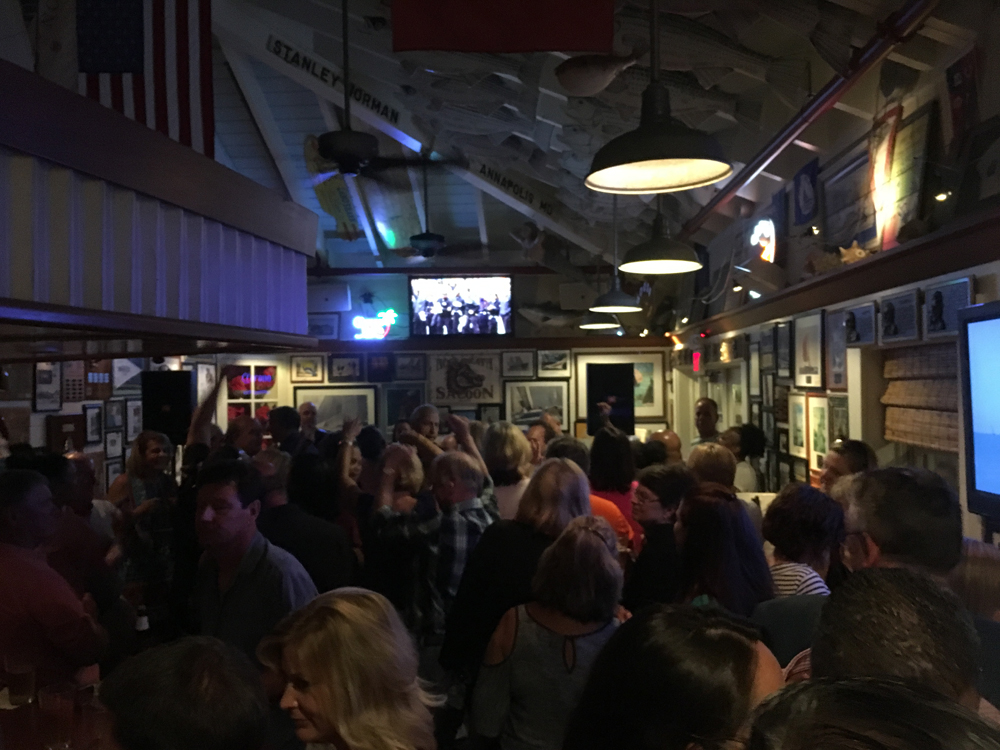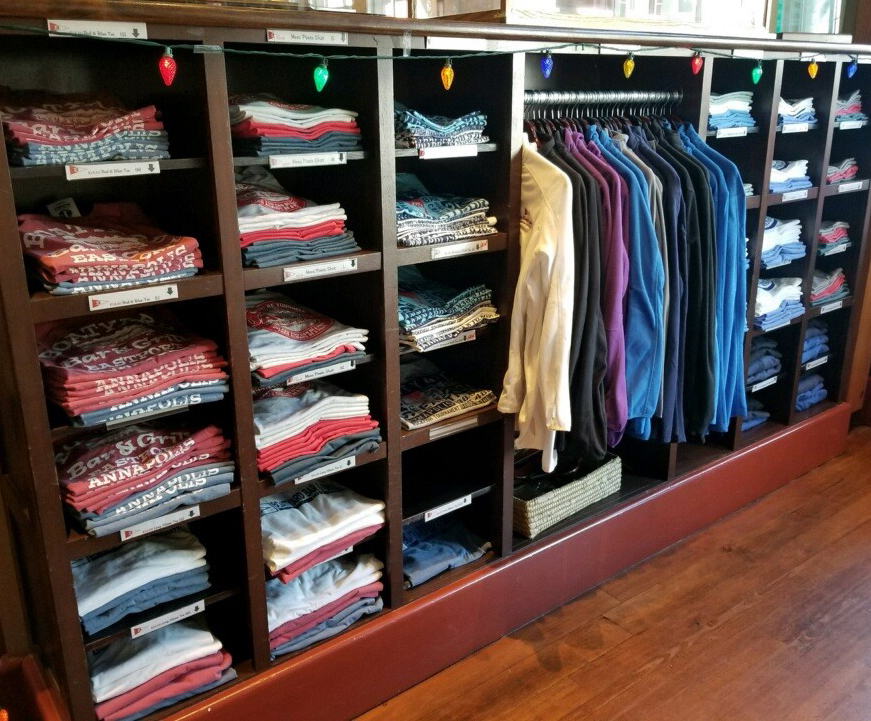 November means our week-long fly fishing trip to Montana to fish the iconic Missouri River. We fly into Great Falls Montana and fish out of Craig, Montana, near Wolf creek. Normally it's epic fishing and pretty cold. But it hasn't been too bad all of our prior years. We have always headed out at 9 am with maybe 28 degrees going up to 38 and occasionally even 45 degrees. Not this year, it finally caught up with us. Low of 8 and high of maybe 28. My worst day started at 28 degrees and then slid to 22 degrees with increasing wind. I wear about 6 layers and have handwarmers in my pockets and in my socks. Flying into Great Falls looking pretty cold. Rusty holding court at dinner, on almost any subject--not always correct but never in doubt---just kidding! Lunch break on the river. Some scenery shots. Big horn sheep watching our casting form. Our guide boats. Me fighting a nice rainbow and the fish. A goose and a swan in flight. Rusty on the coldest day. Flying out still looking pretty cold. If you love to catch big strong rainbow and brown trout in good numbers, spend a fortune with Patagonia, Orvis and Simms for gear and head out to the Missouri in Montana in November. Work through Headhunters Fly Shop in Craig, they are world class. It's a world apart from August fishing. And you will be asking "why the hell am I out here??!!" Then a 22 inch rainbow will leap 5 times and make 6 strong runs, and you know why…..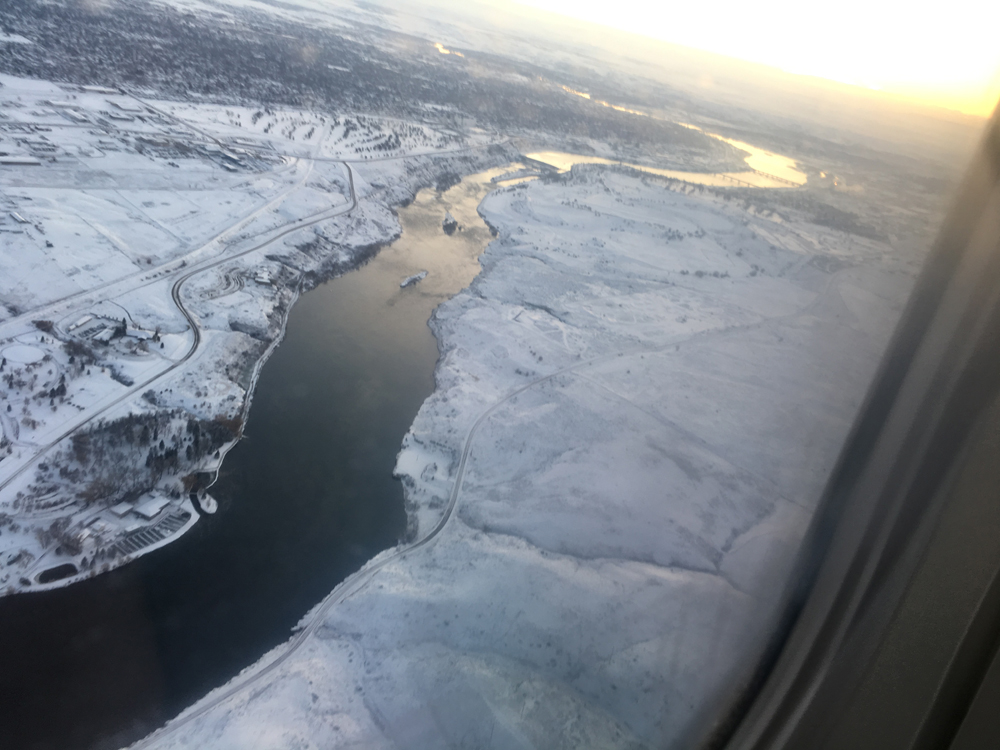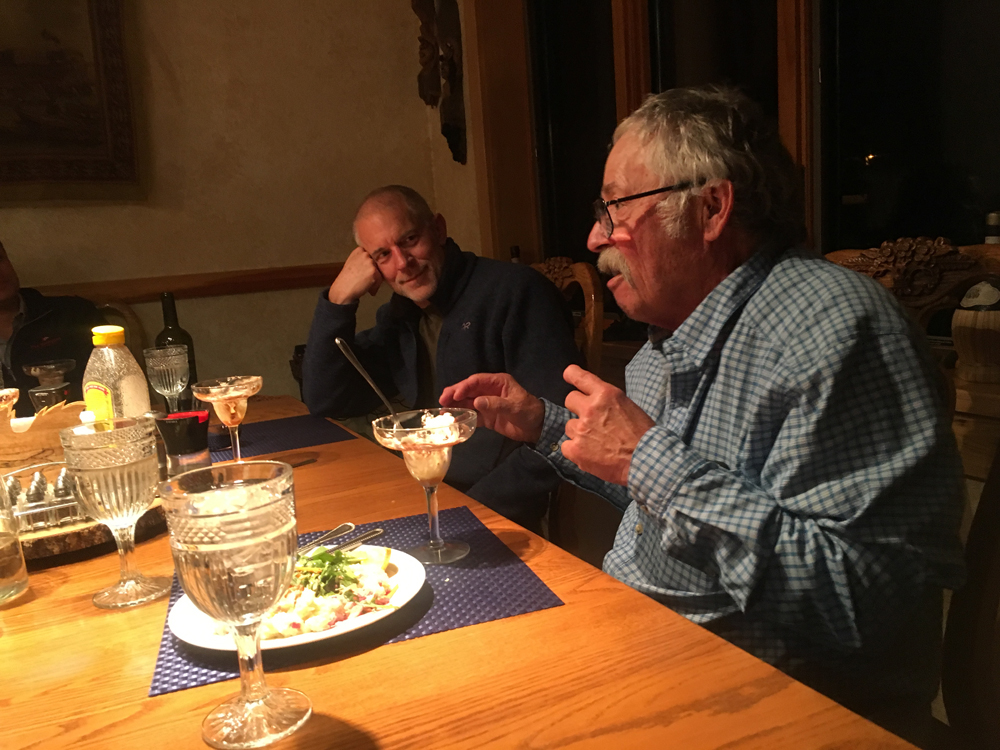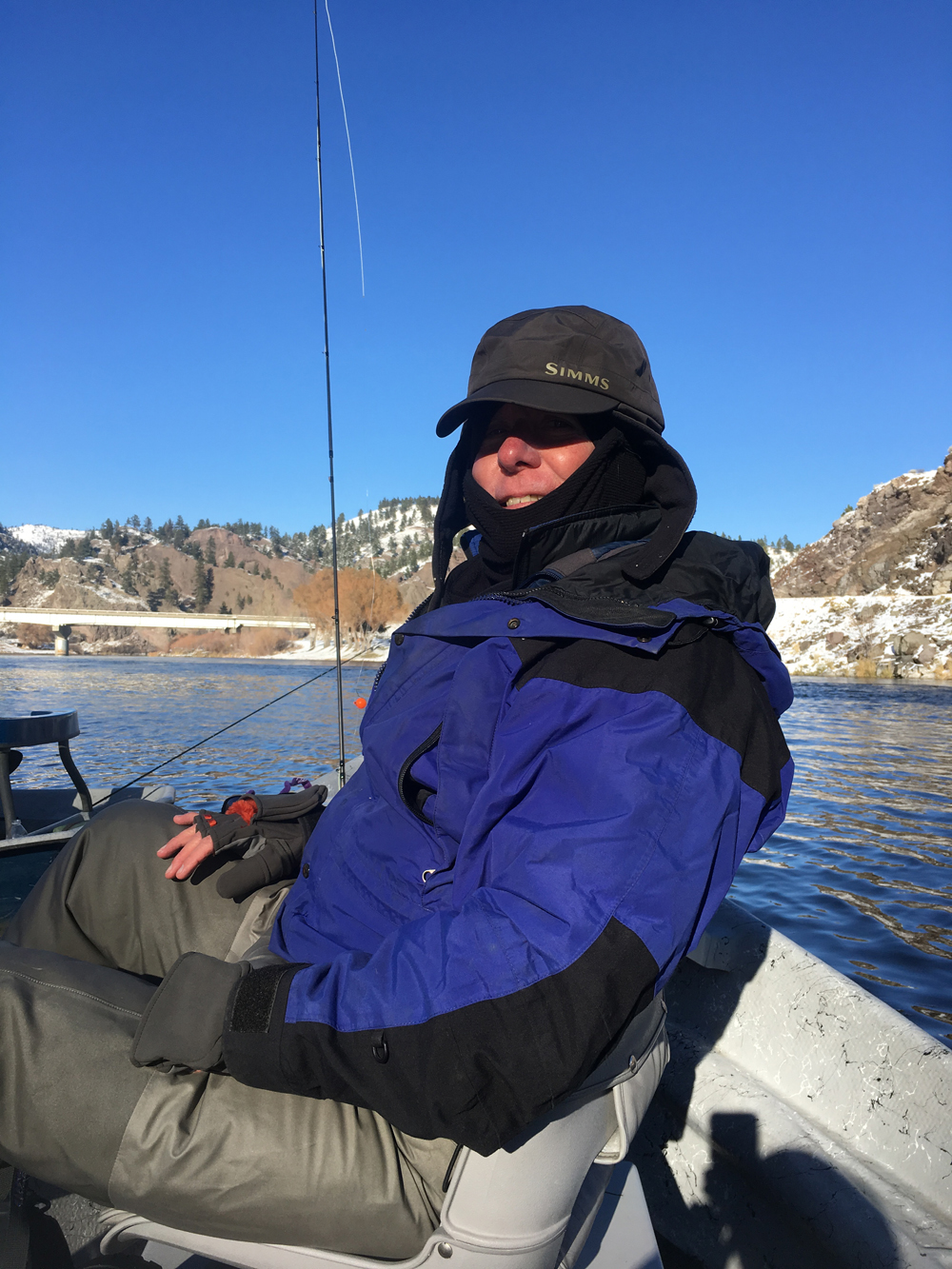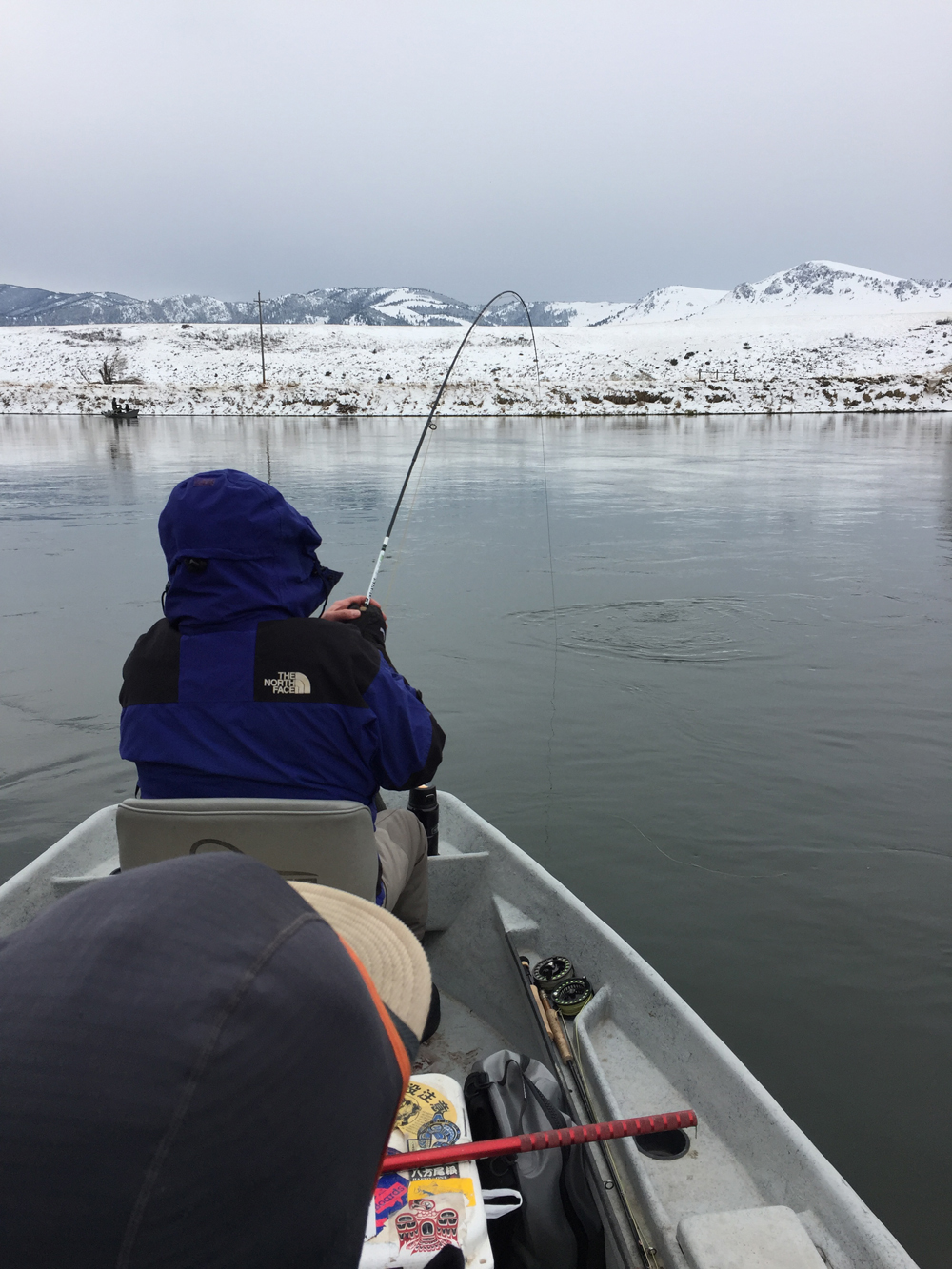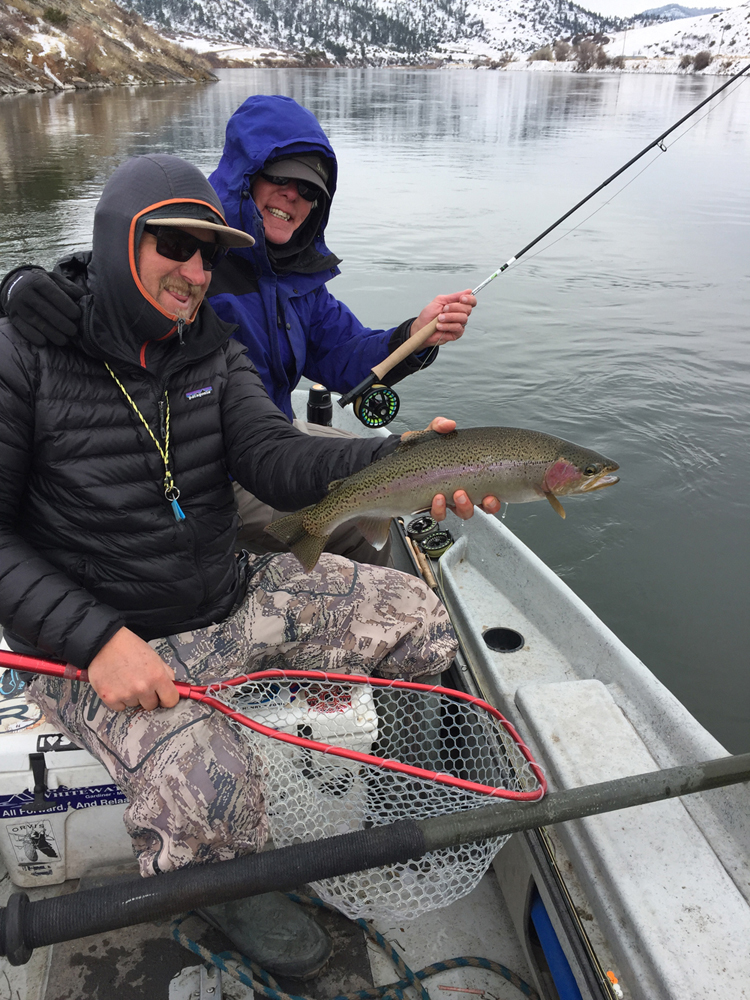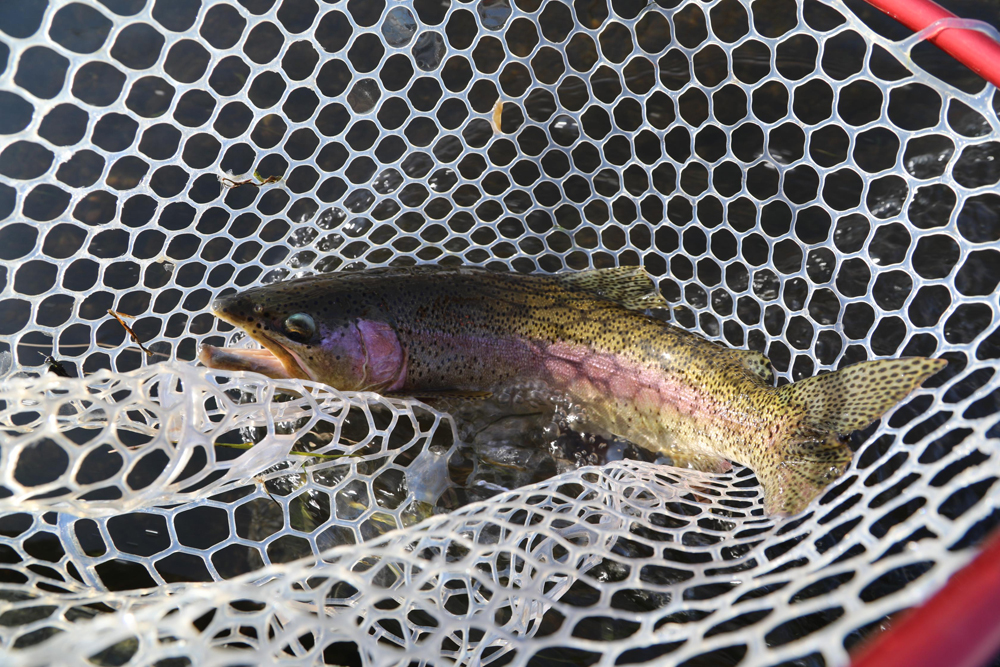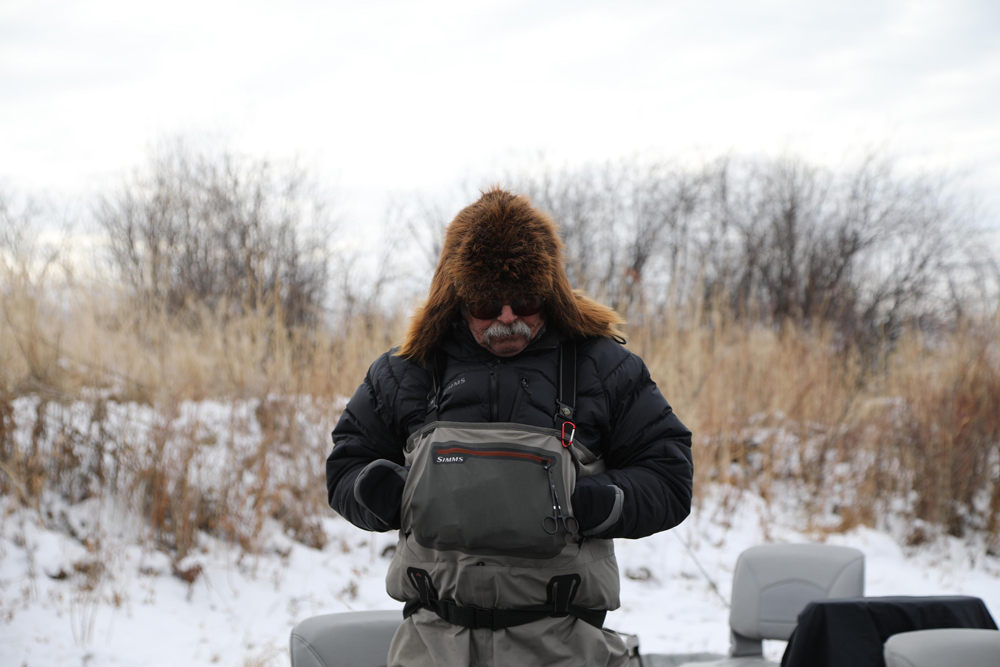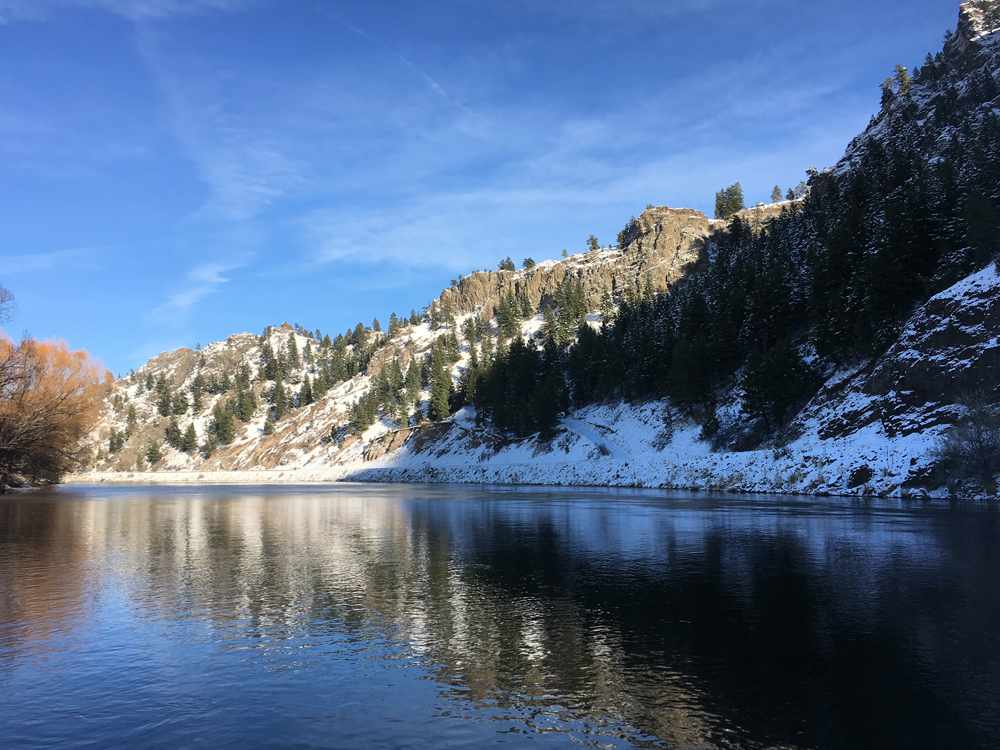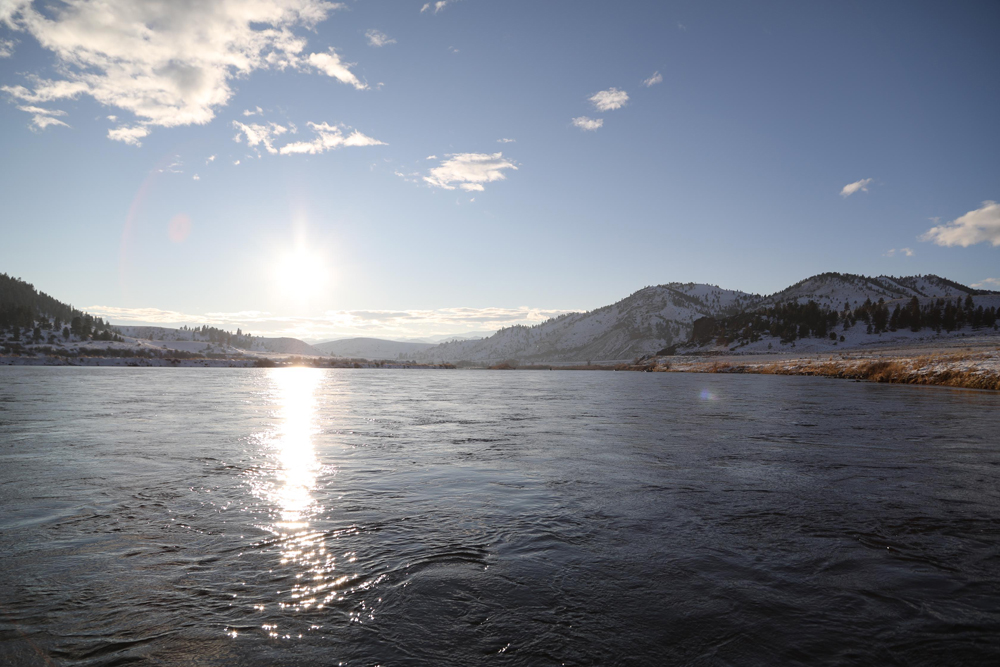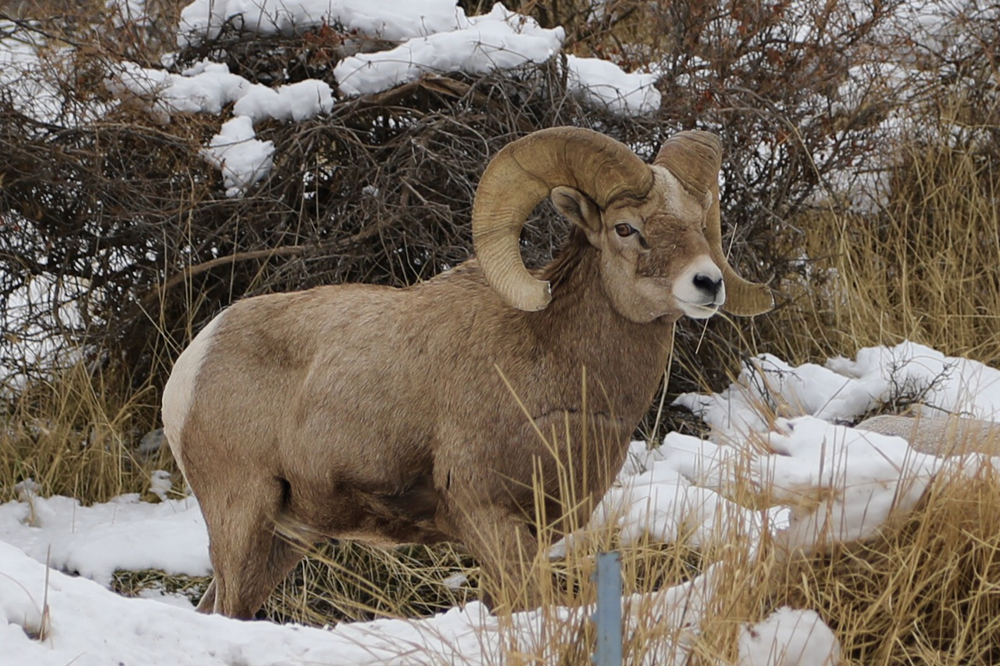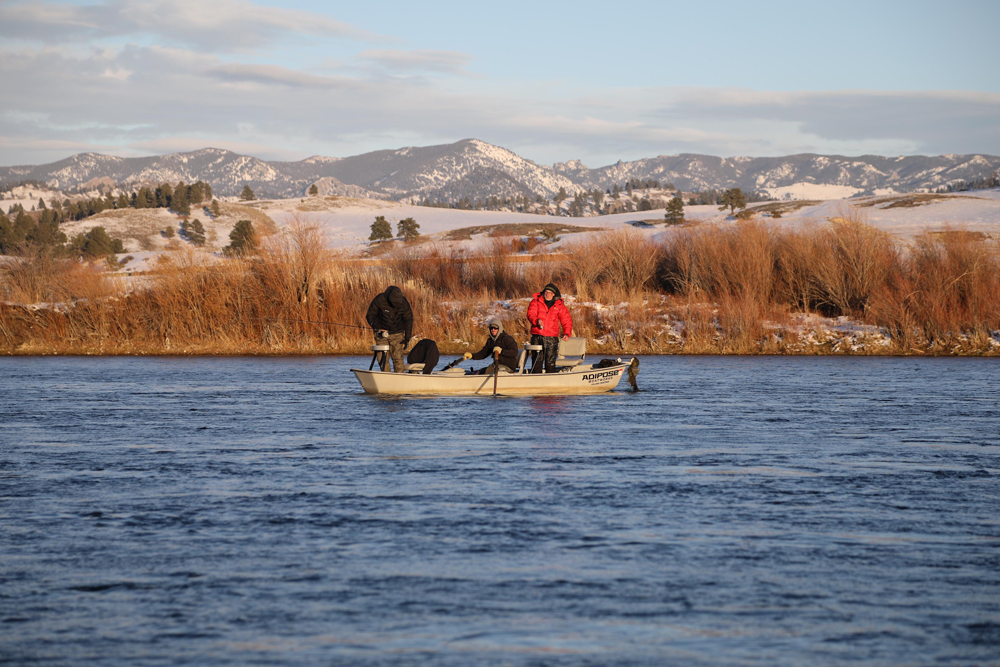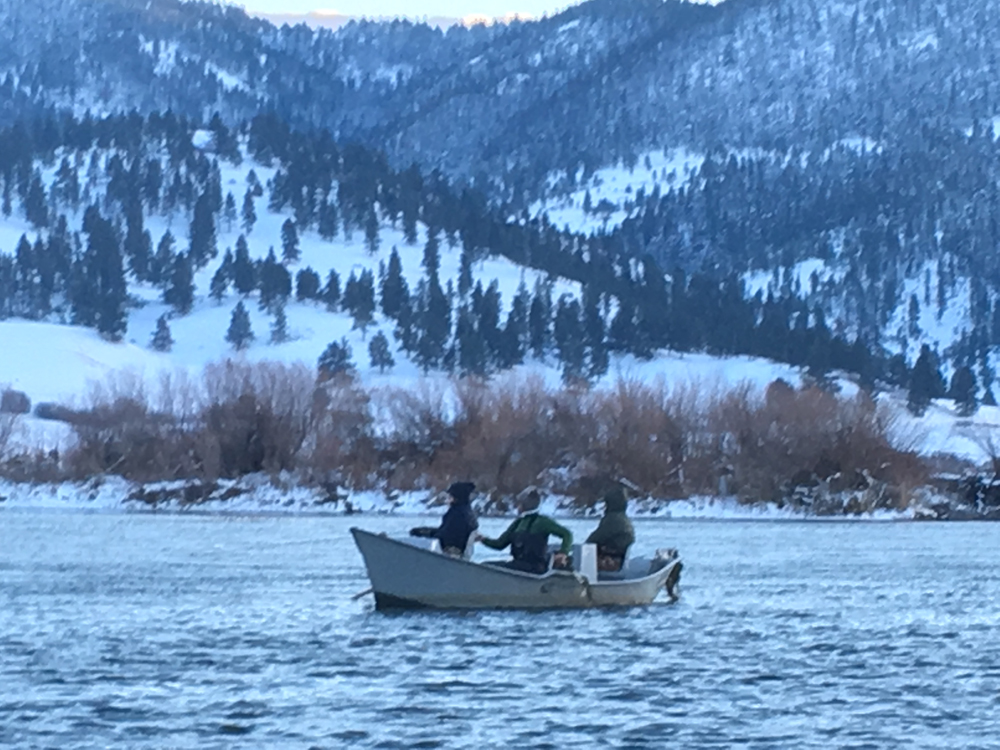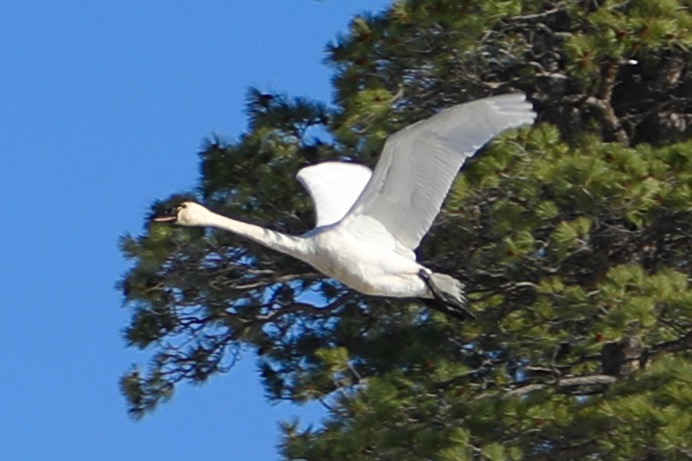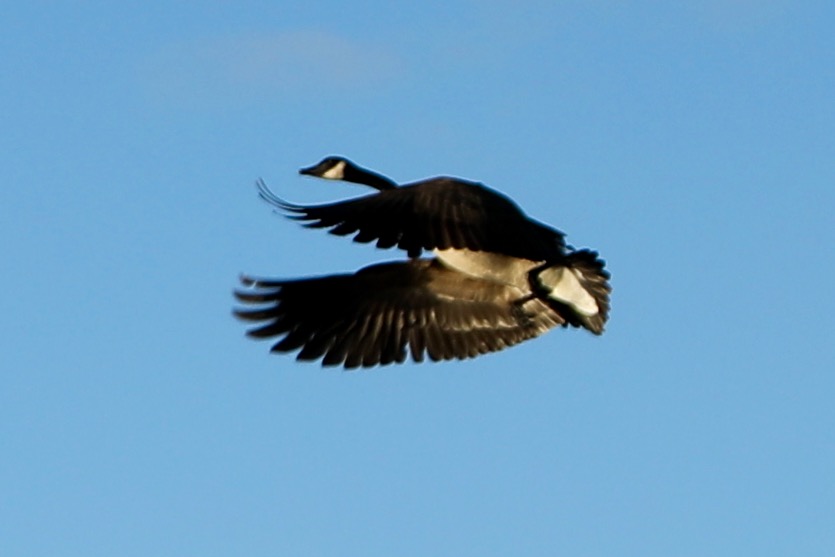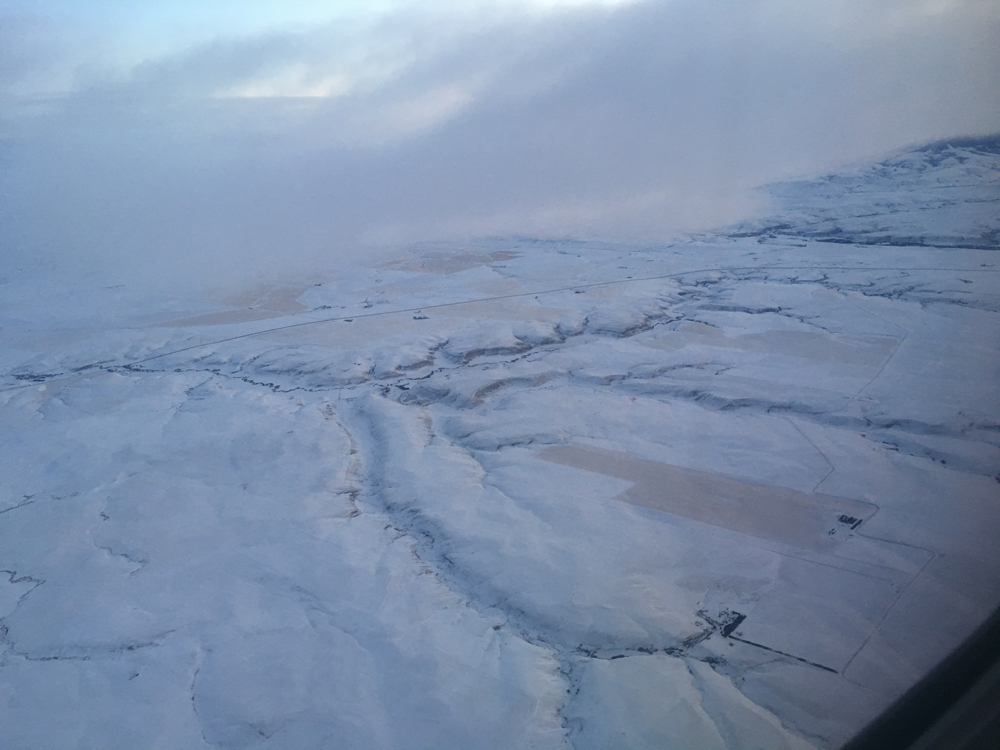 Back home on a Friday before the last home USNA game vs SMU. Great game and nice time in the Supe's pregame tailgate party. Go Navy Beat Army!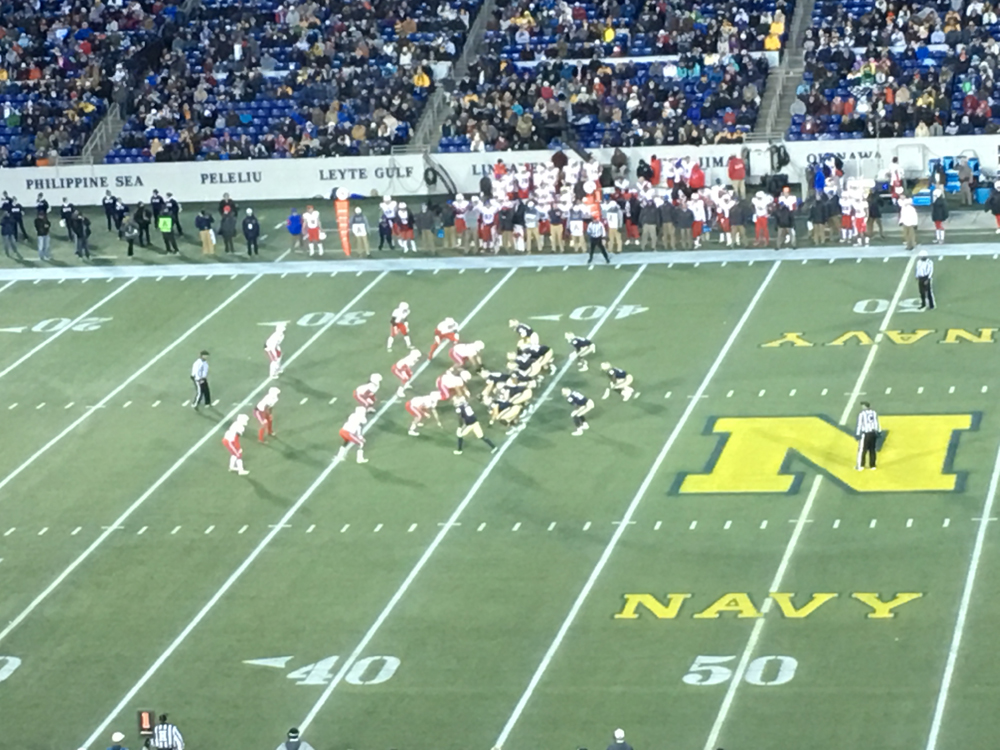 And Georgina, our boat. Yesterday she, captained by Dave Dunigan, headed south for West Palm. We will fly down on the 28th and take her over to the Abacos to our fav place, Hopetown, Elbow Key.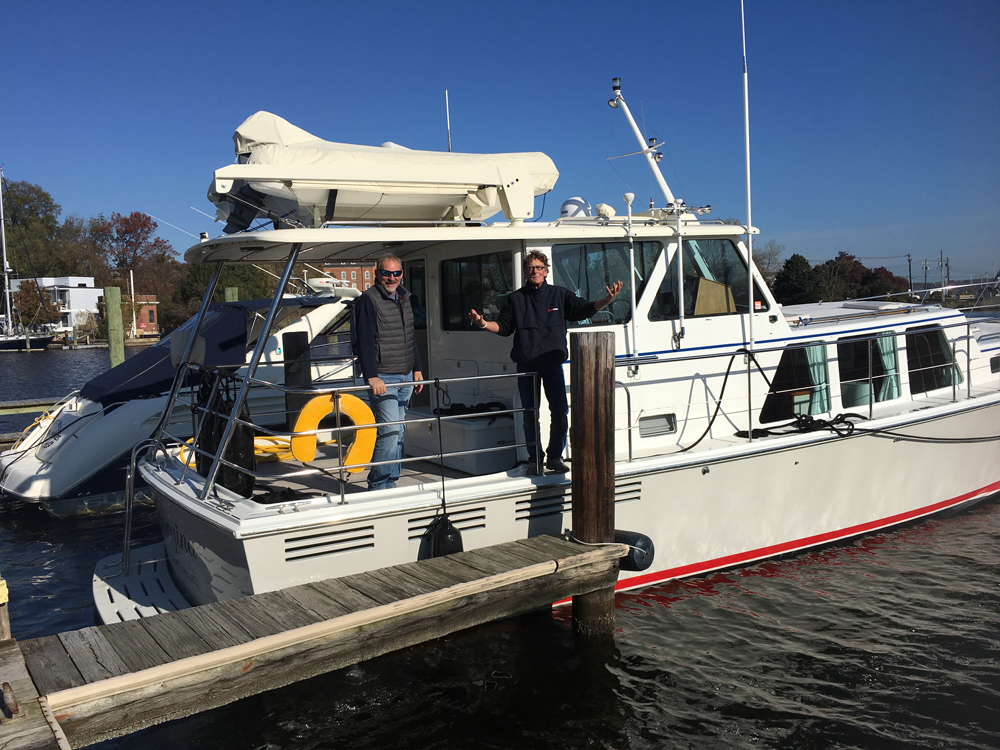 Thanksgiving is next week and then Christmas. Orders are flowing in for our crab cakes, crab dip and crab soups that ship nationwide in conjunction with our partner FoodyDirect.
Happy Thanksgiving to all! We are closed to spent time with our families. Thanks to all our wonderful customers, employees and suppliers, we have a lot to be thankful for.
P.S. Big shout out to the MRE, grand champion of the 2017 tug!