One down and three to go--- the Boatyard outdoor charity events that is. Our Opening Day Spring Fishing Tournament (Catch and Release) was held on Sat April 21. It benefits the Chesapeake Bay Foundation, Coastal Conservation Association MD and the Annapolis Police Department Youth Fishing Camp. It was a tough day for the large number of boats (131!) fishing wise (why? water too cold? fish still up the Bay and rivers spawning? Every fisherperson has a strongly felt opinion!). So, cool this year that second place was won by a woman (Sara Brown) and third place was won by a youth (Will Muscatello). First place was Rich Vigue at 42.25 inches caught jigging at the Power Plant. The awards party was huge and fun and the tough day fishing was quickly forgotten. Over 1,000 here at the Boatyard eating Chefs George's great food, music by the Jess McQuay Band and a more than a few adult beverages. Thanks to Anglers Sports Center (Charlie and Jane Ebersberger), our presenting sponsor for all 17 years of the tournament and all of the other sponsors, captains and crews, our volunteers from CBF and my Boatyard team that does a remarkable job. 17 years-- Yikes!!! Click here for tournament results and photos, and click here for FishTalk party coverage.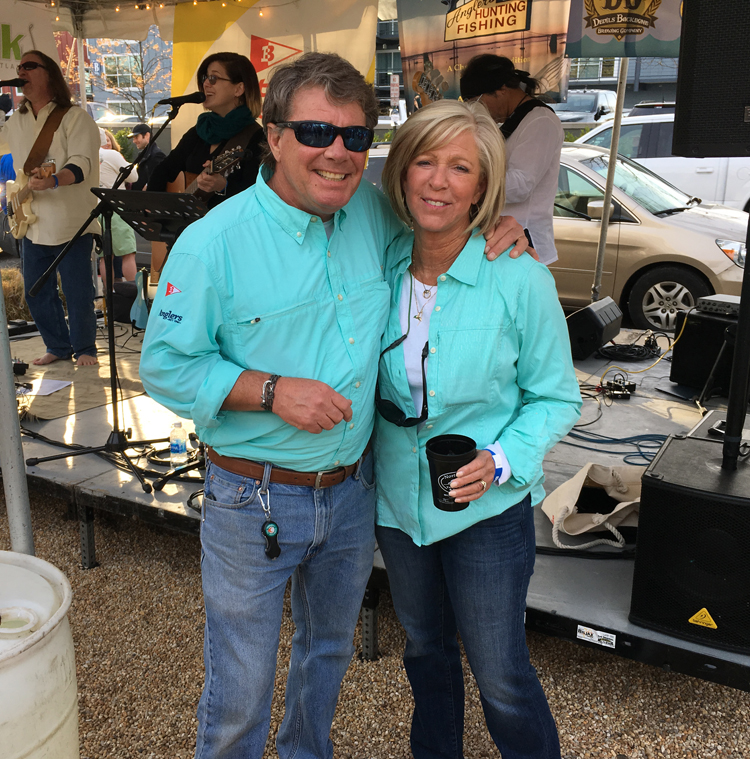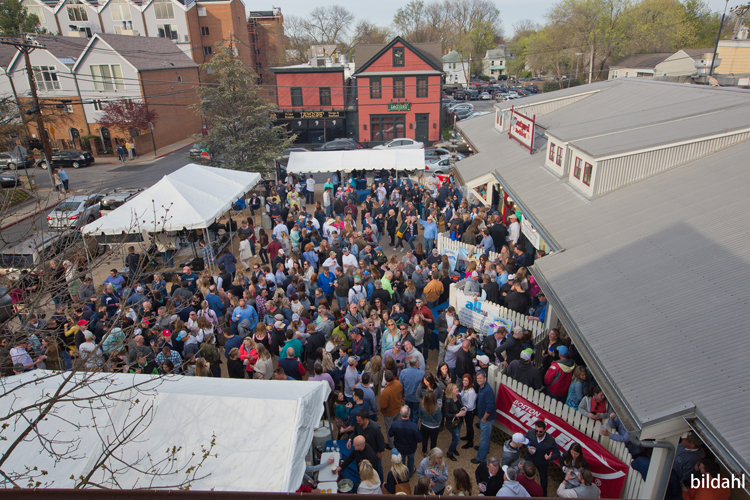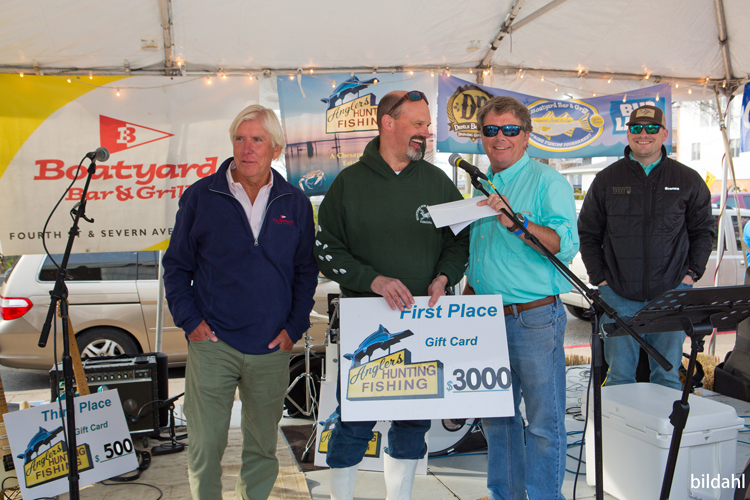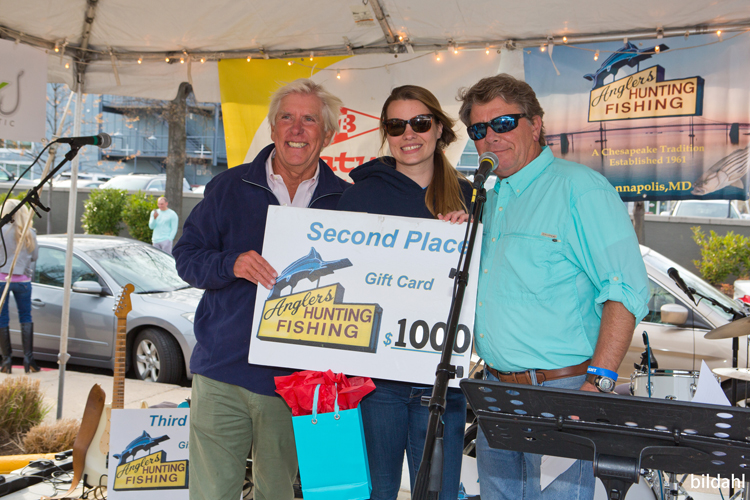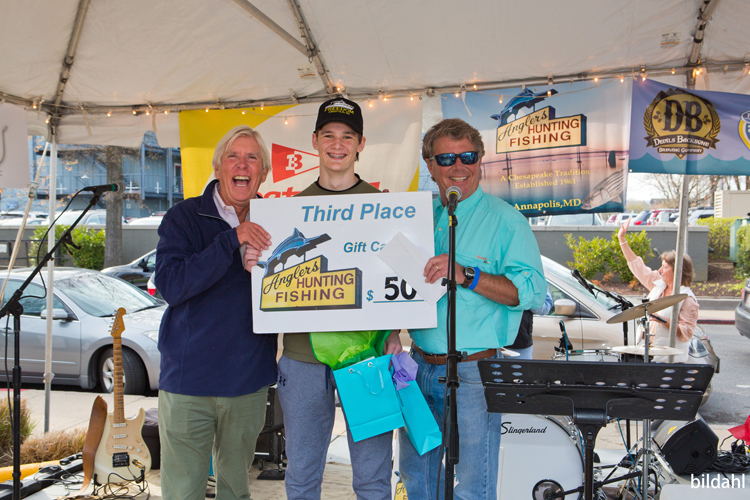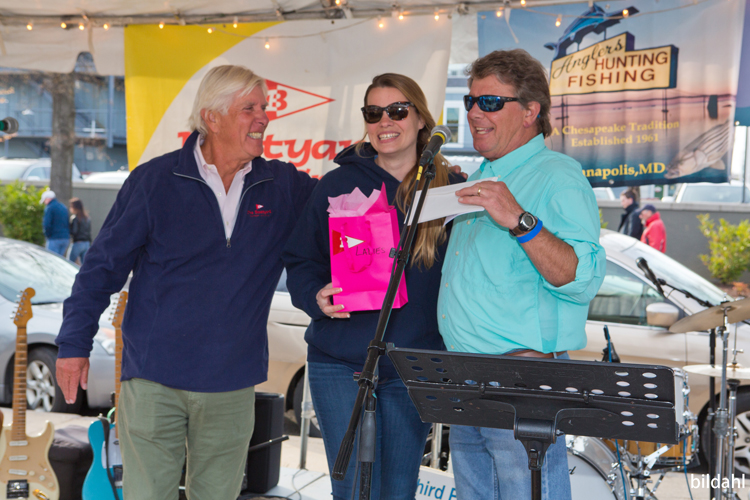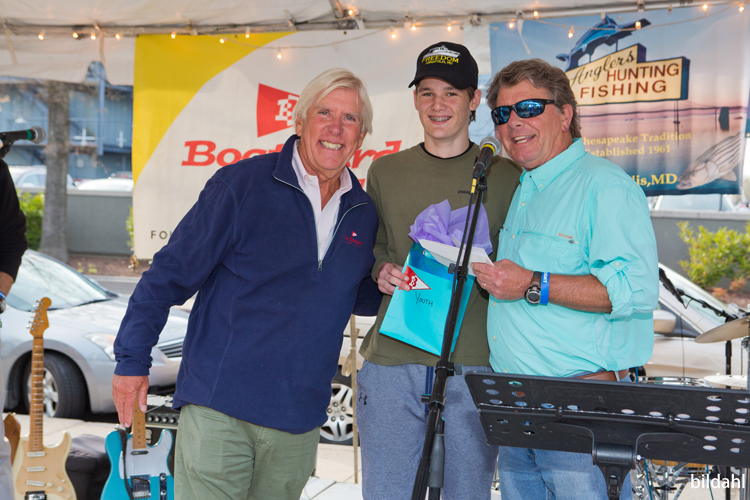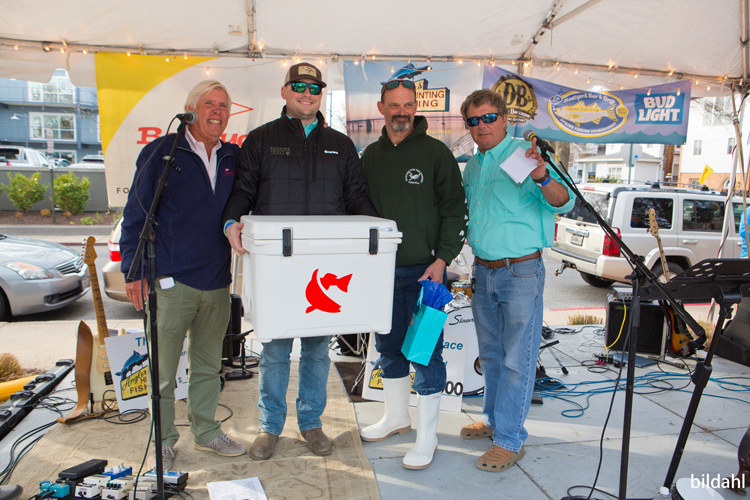 Deer in our yard in Eastport. We assumed they swam over from Bay Ridge and were tired so just laid there resting and eating all our spring plants.
This past Friday at Ramshead here in Annapolis was our good friend Peter Mayer and son Brendan. Peter has been lead guitarist for Jimmy Buffett's band the Coral Reefers for 29 years. They had the USNA string quartet back them up. Hope you can enjoy the short video on the Boatyard YouTube channel. Epic show!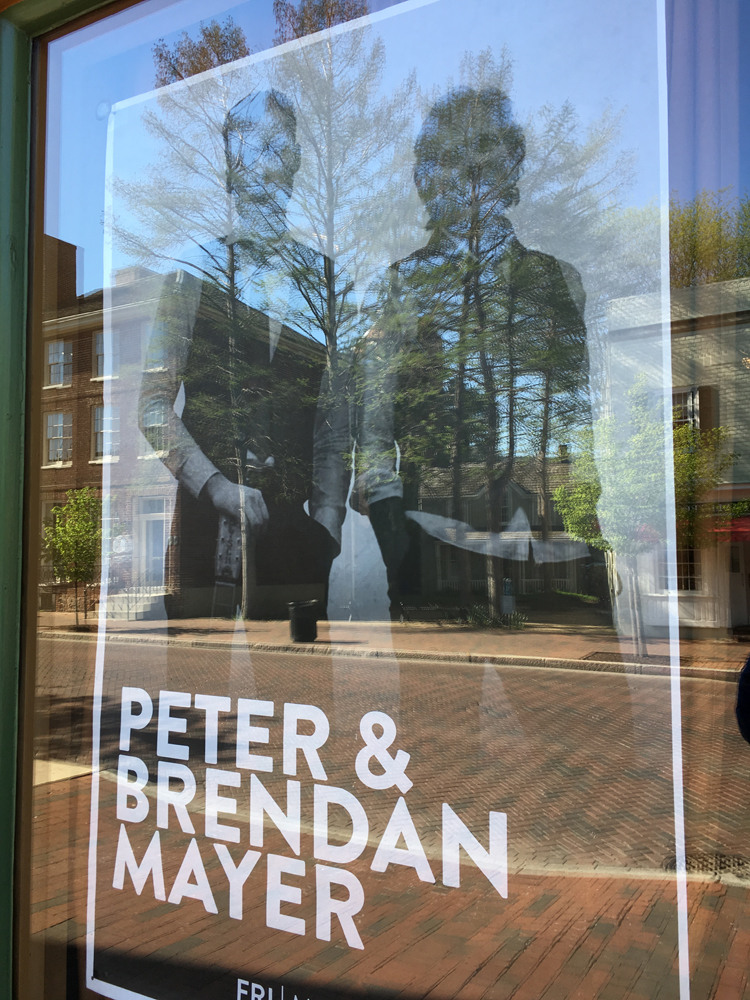 During our last trip to Hopetown, Elbow Cay, Abacos I had a day with legendary guide, Buddy Pinder in the Marles. Lots of bonefish and a super day. Pictures of me and one of Buddy. While I fished G went shelling, this is her day's find.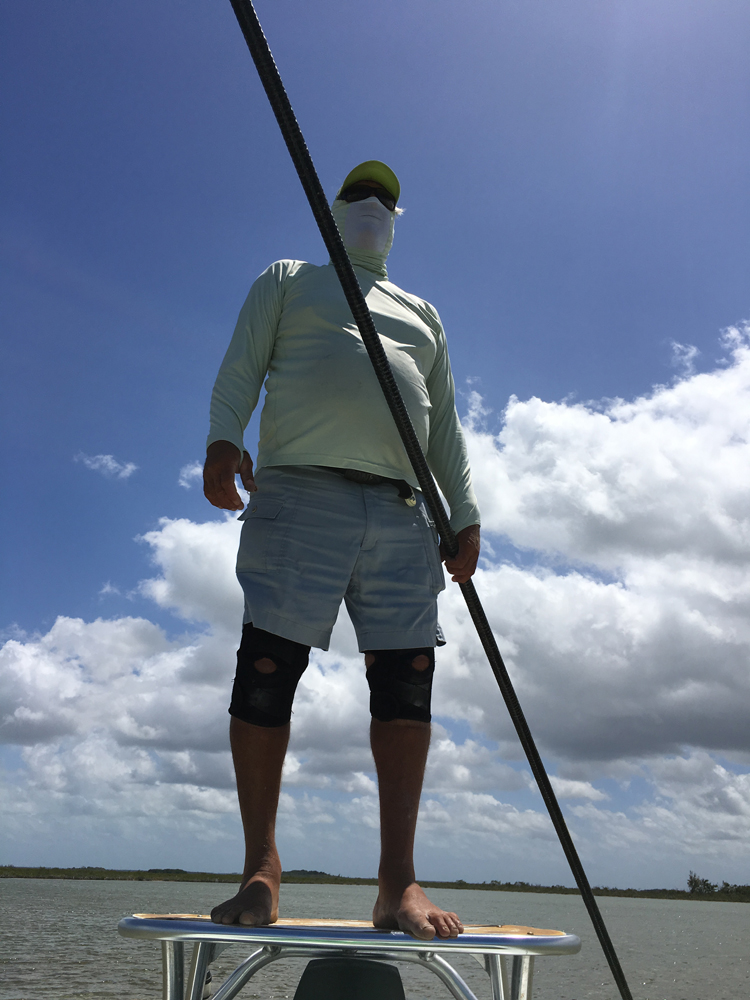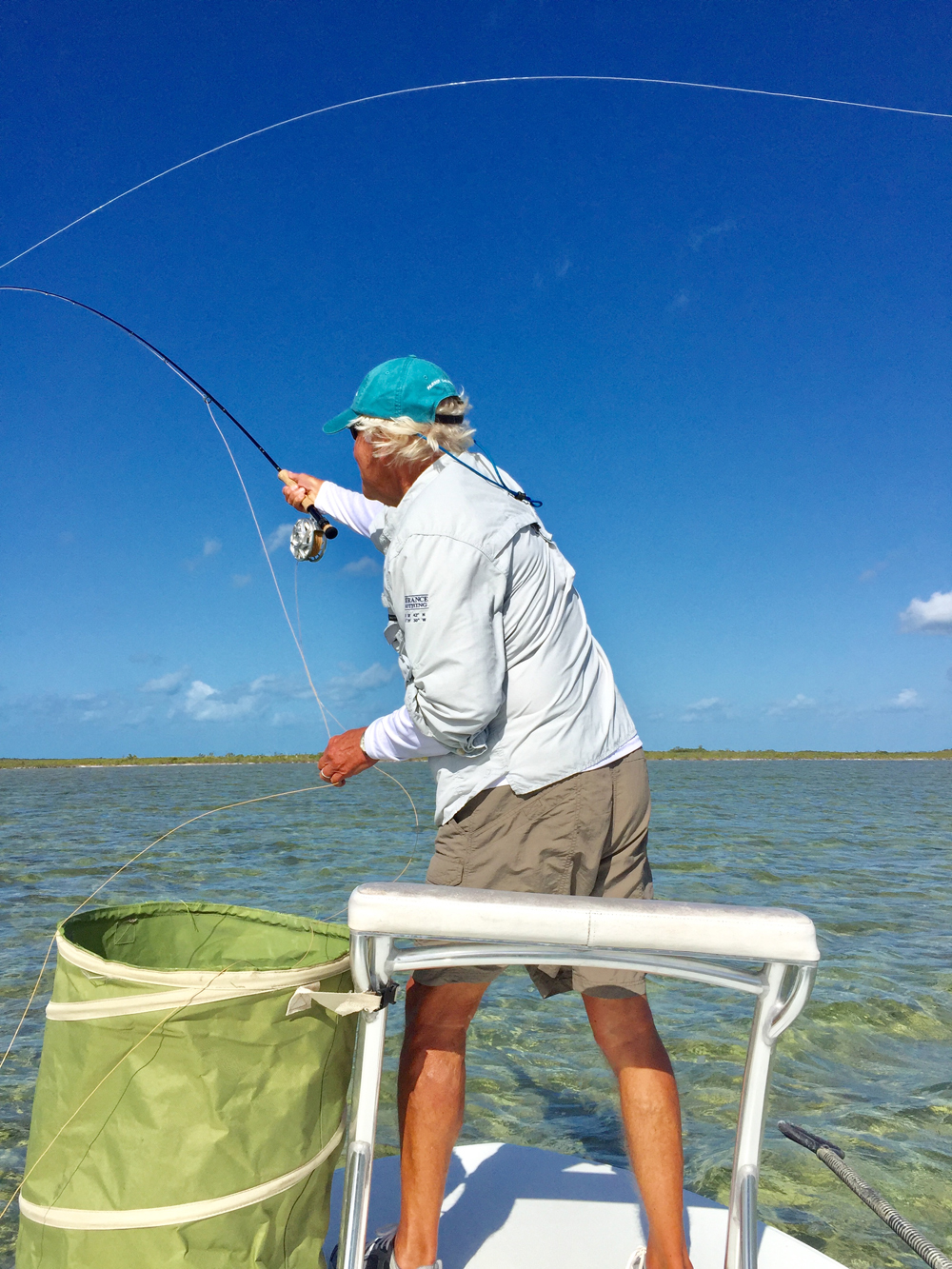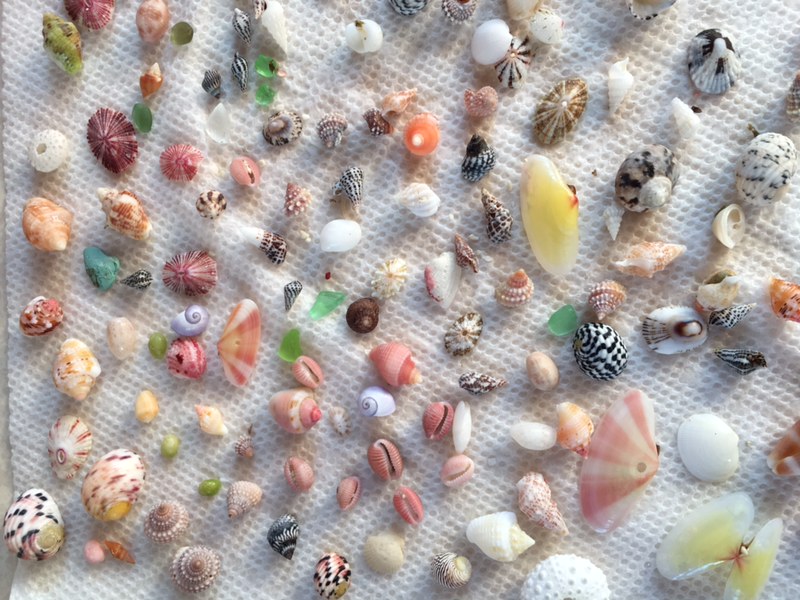 Next up for Boatyard outdoor lifestyle charity events is Bands in the Sand on Saturday, June 9th. Three great bands including Cowboy Mouth from New Orleans. About 1,600 people on the beach at the Chesapeake Bay Foundation. If you haven't been there is nothing quite like it around here. It raises over $300,000 net for CBF's efforts to save this natural treasure, the Chesapeake.
Off to Hopetown at 4 AM tomorrow. While I'm gone the incredible Boatyard team will have the place running so smoothly. And they will be emphasizing that corporations send our world-famous crab cakes, crab dip and crab soups overnight nationwide as corporate gifts. They arrive the next day cold and fresh. All killer. No filler. Click here to order on our site or check out Foodydirect most popular dishes.