State of Annapolis- Boat Shows- check, most regattas- check (J 24s this weekend), USNA football one home game left- check. We will miss the high season at the Boatyard Bar & Grill but the quiet has its nice moments. 57,000 crab cakes sold last year. This year should be higher with our world famous "all killer no filler" Maryland Crab Cakes selling nationwide through the FoodyDirect platform. We're so honored to have been shipping crab cakes, soup and dip throughout the U.S., including Hawaii (know anyone in Alaska?).....introducing the Boatyard fare to friends and family, and newbies everywhere. Right now, "giving" means "getting" something too:
the Give-A-Gift, Get-A-Gift

special runs through November 5!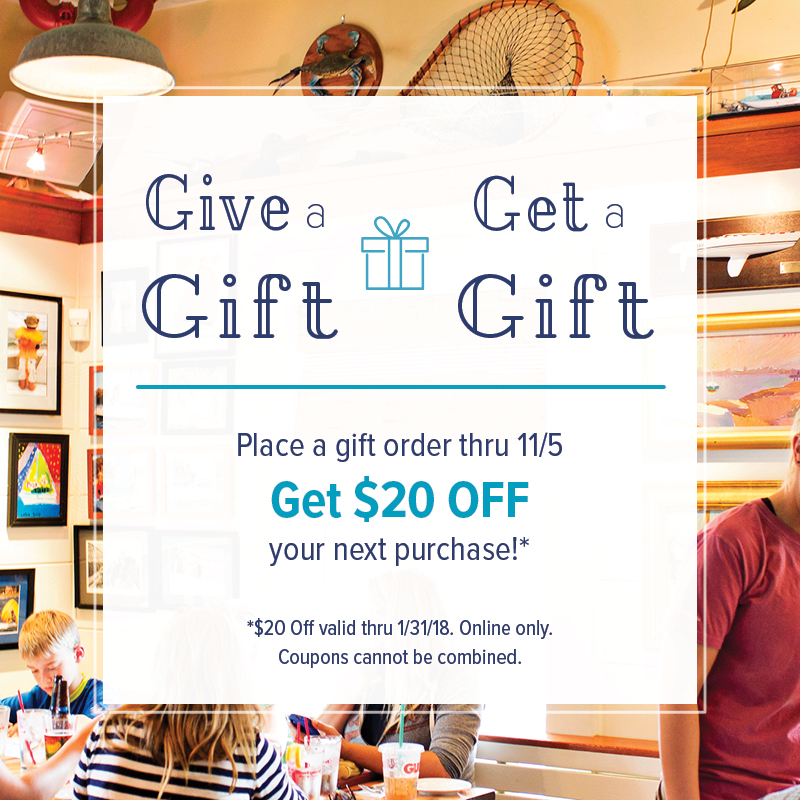 Parties at home, hostess gifts and holiday cheer - shop online and check off your list. Really, what would Thanksgiving be without Maryland crab cakes!

Chill in the air today, first time, damn man! Get Georgina pointed south! She's at Jabin's getting first class service - bottom painted and engine fall service. (Rod and Roddy on the job). Then we will have her run south to Fla- Stuart or West Palm. We will fly down and take her across to the Abacos. First stop Spanish Cay then our beloved Hopetown, Elbow Key, Abacos for the winter. We will fly back and forth and when there rent an Albury 21/23 to snorkel and fish and a golf cart to run to dinner and around the island. Firefly -we will be there a lot. And Abaco Inn too. On Da Beach for lunch. Hopetown Harbour Lodge for lunches and a swim. Harbor's Edge Sat night for the great music. Love Hopetown!!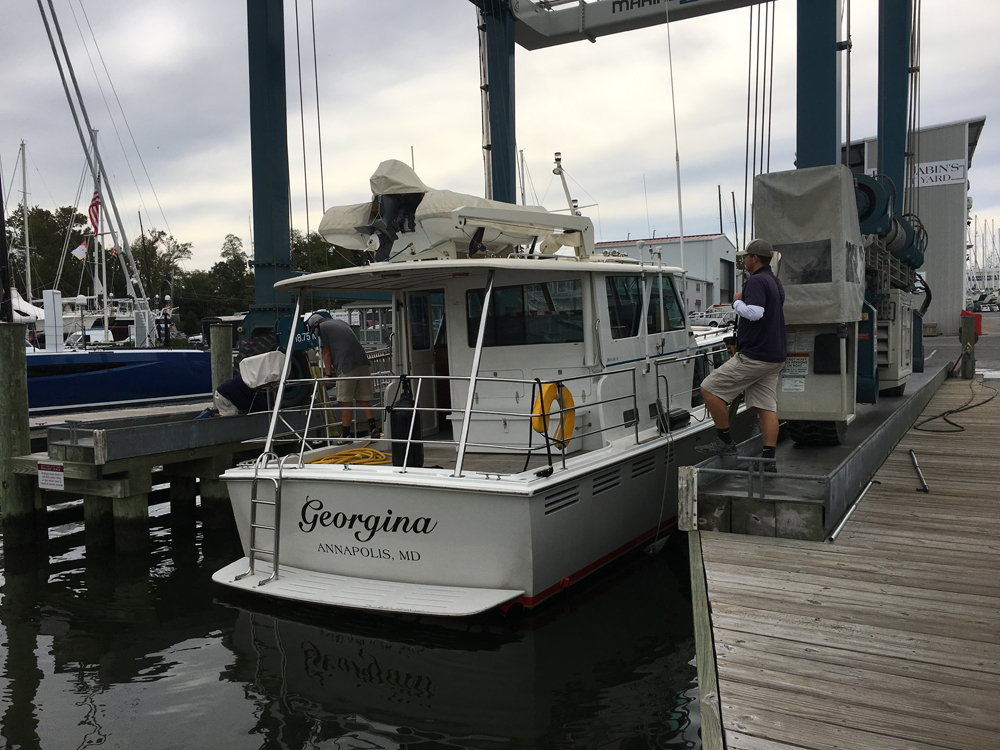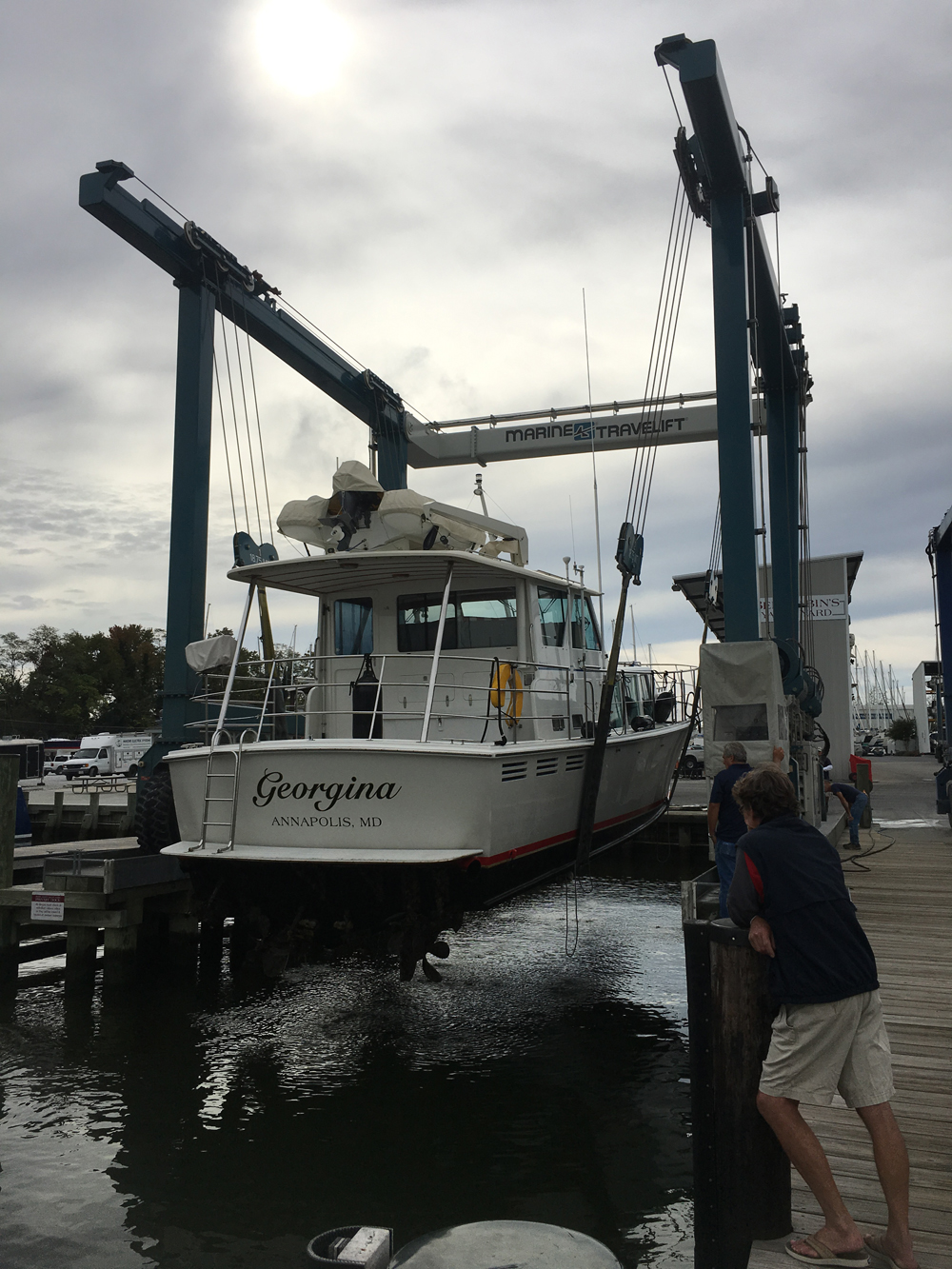 Our last Boatyard Charity event-the Boatyard Bash for and at the Annapolis Maritime Museum was held mid-September. A beautiful evening with amazing music and most importantly raising $90,000 for the AMM's rich educational programs. Artists included Coral Reefers Pete Mayer and Doyle Grisham. Also John Frinzi, Keith Sykes, Aaron Scherz, Brendon Mayer, John Patti and Scott Kirby. Click here to see more pics on our website - but most importantly the whole evening's musical talent line up and the "Big Check" below. It was our 13th year of this incredible event on the shores of Back Creek. It always sells out so don't wait to buy your tickets next year. Fin's Up.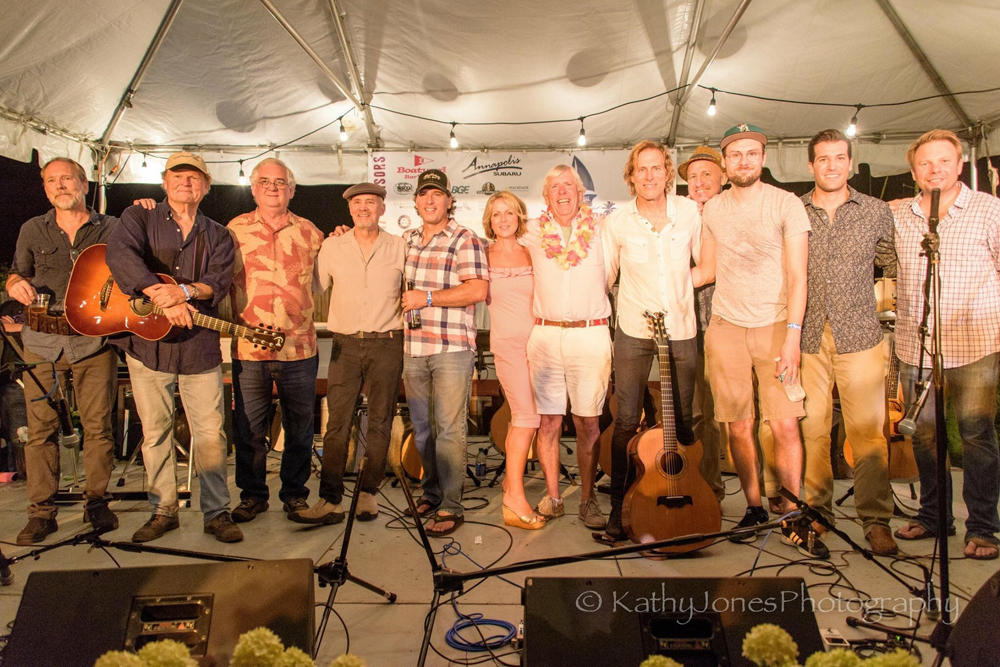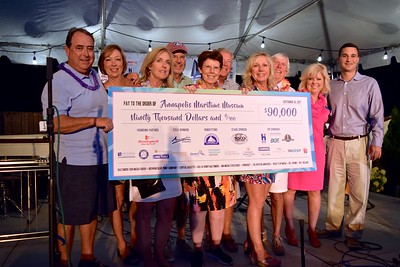 It was off to the National Sailing Hall of Fame induction at the New York Yacht Club Harbor Court in Newport. What a beautiful facility for an event like this. Georgie and I always enjoy walking around the Newport Shipyard in awe of the yachts there and dining at Belle's. One of the inductees was world famous godfather of wind surfing Robby Naish. Georgie hanging out with Robby and being a total groupie!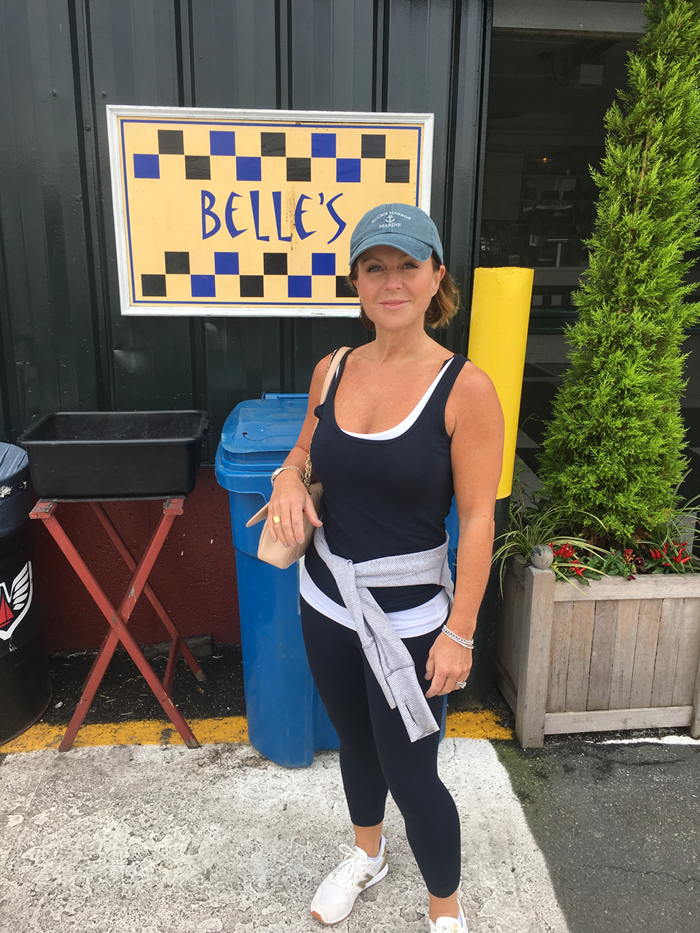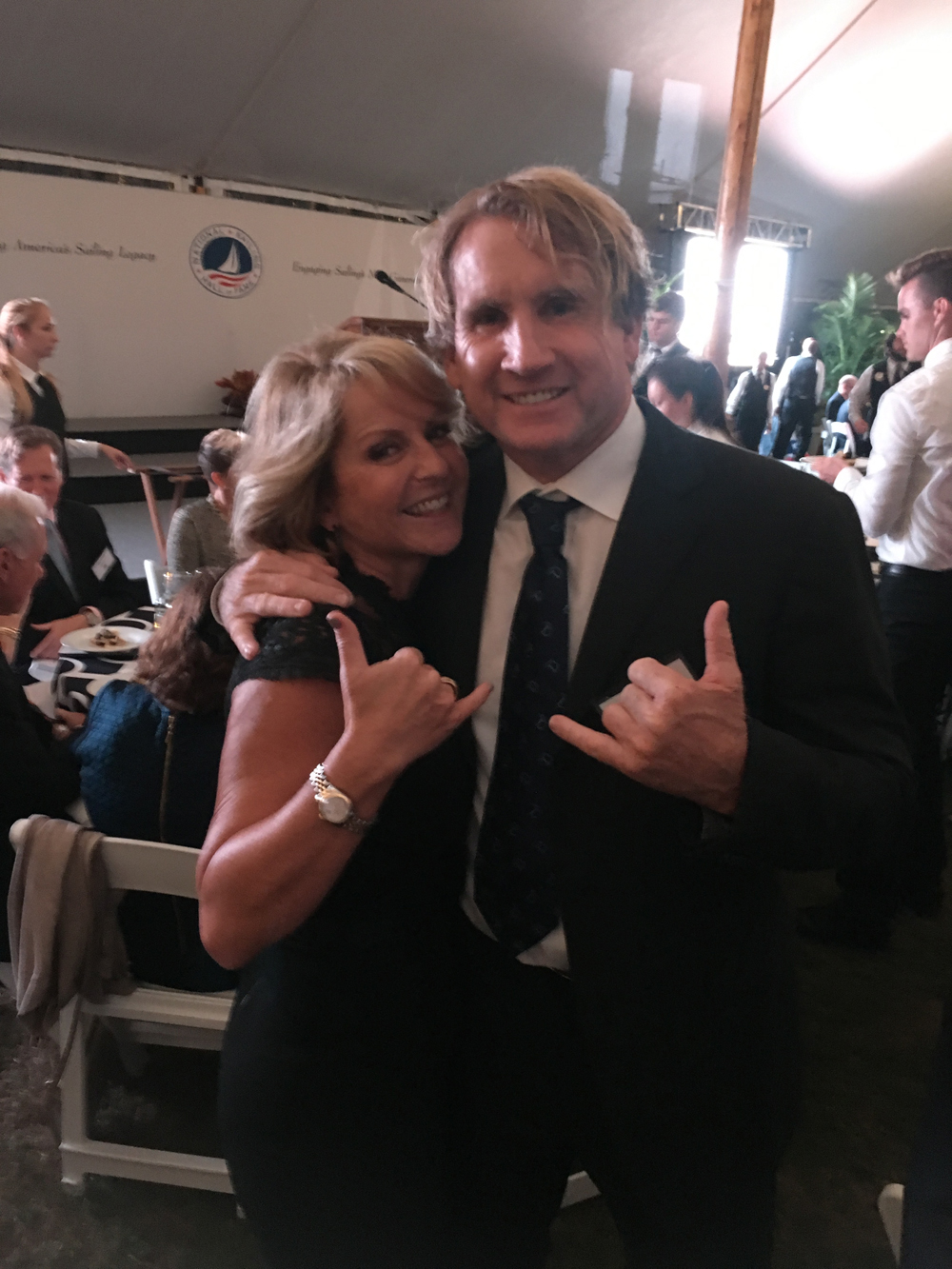 A day later we were winging to Heathrow for four days visiting G's fam in England. Visited the Buckingham Palace exhibit and course had scones with strawberries and clotted cream in the Garden Café. How cool to use the Palace during the summer and early fall before the Queen returns to make money by opening all of the famous rooms where she receives the world leaders to tourists. The next day we walked through Hyde Park and visited Kensington Palace to view the dresses of Princess Di exhibit. If I did the math right she had her famous dresses auctioned off in NYC with the proceeds going to charity a few months before she died at an average price of about $40,000 each. I would guess that the dresses would have been worth many times this amount several months later.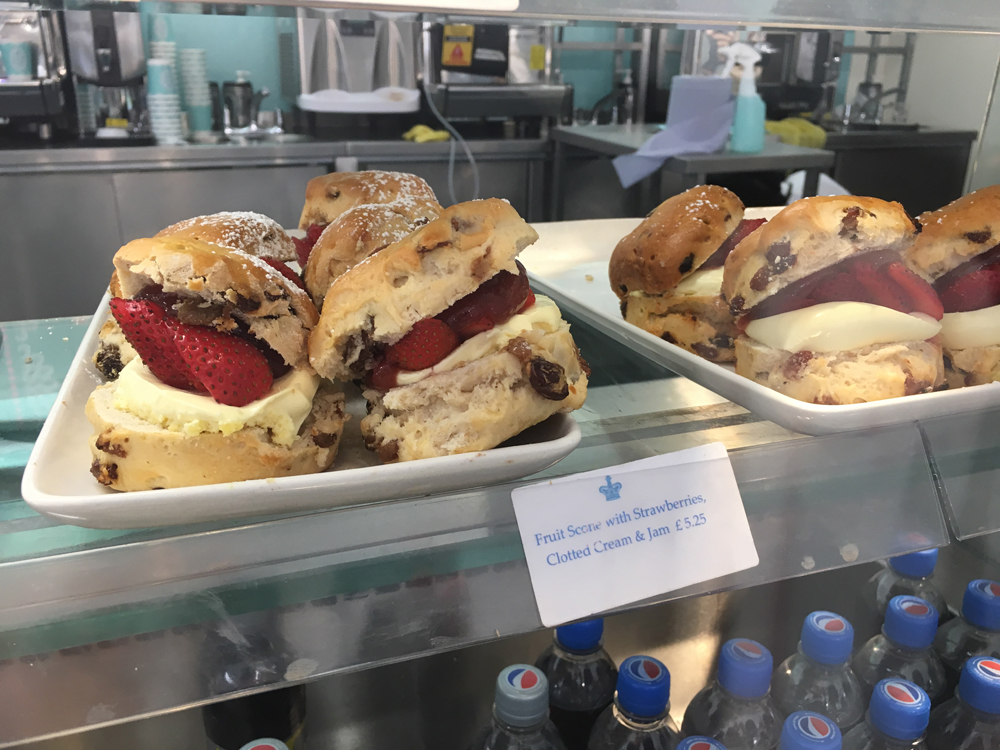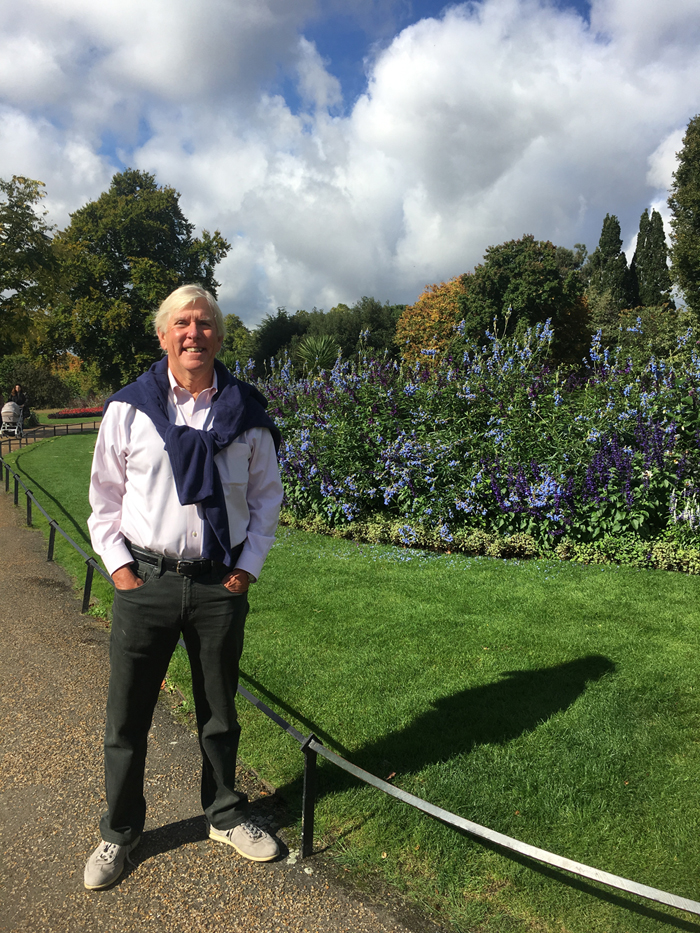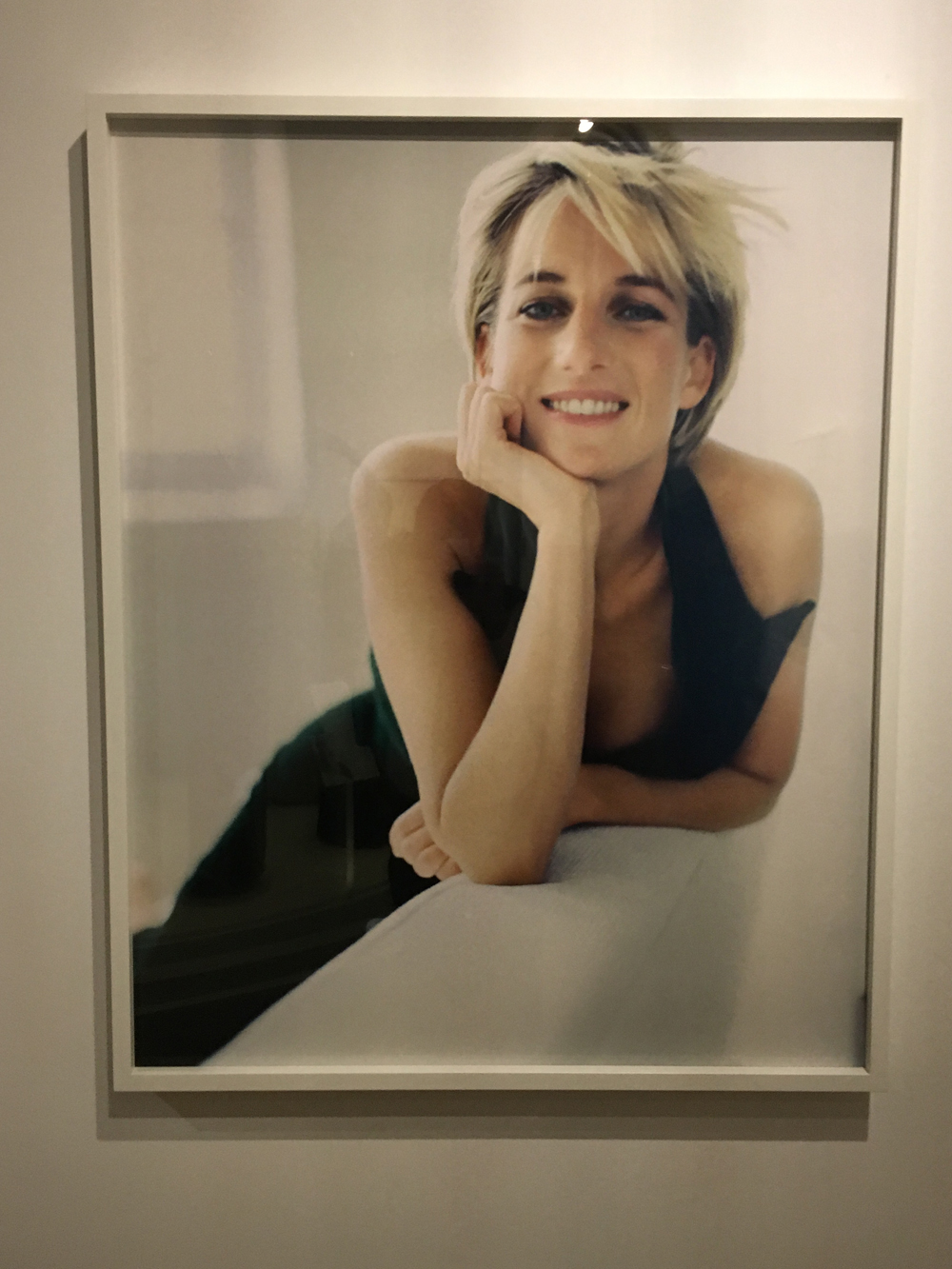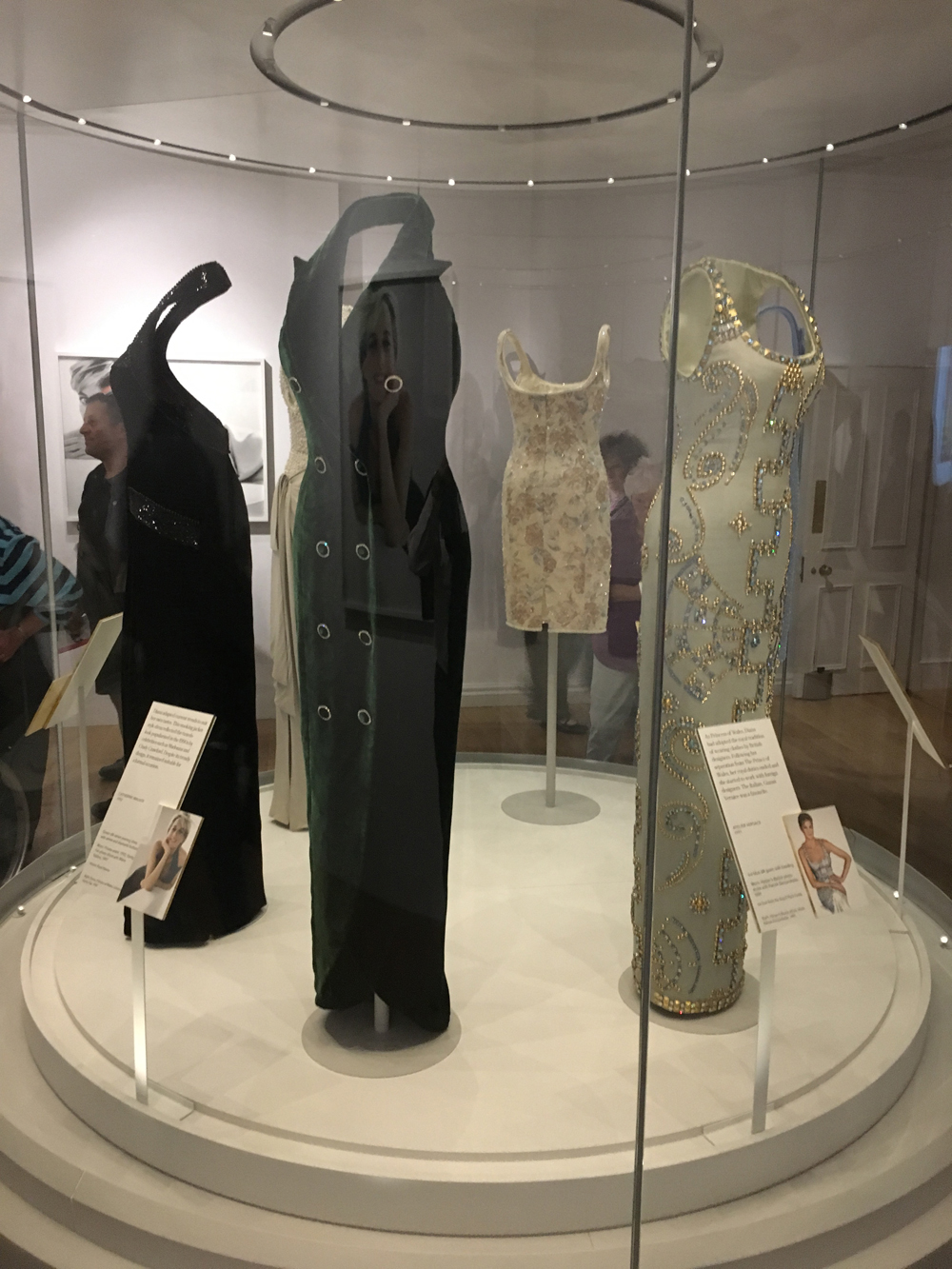 Visited G's mum in Lydd, Kent and her best friend in Surrey. Snuggled up to bangers and mash in a local pub. Jet lag and bangers and mash mean a serious afternoon nap.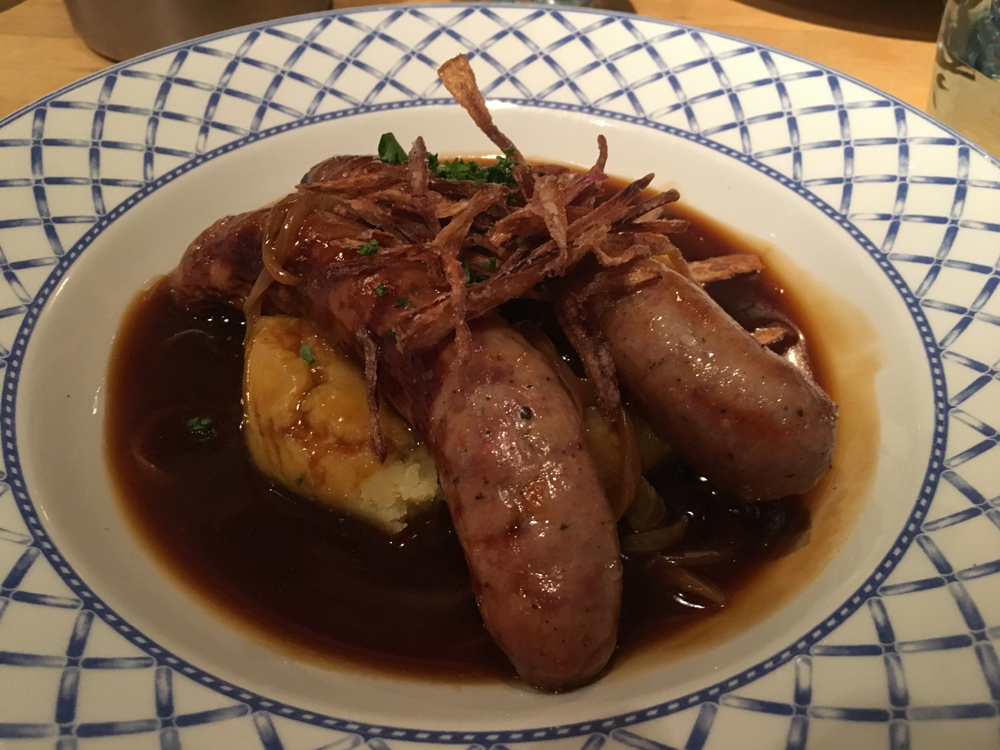 Followed by a flight to Milan and three days at Lake Como in Bellagio at the Grand Hotel Villa Serbelloni. First with G on a long walk, and yours truly about to devour a pizza at Babayaga Pizza.....on to a lake cruise. Then a train from Milan to Florence (at 300 kph speed) to pick up a Eurocar and a drive to Montepulciano, Tuscany- a beautiful converted farmhouse into a 5 star small inn called Podere Dionora- excellent. Side trips by car to Monticchiello, Montisi and Siena. Moving on we drove to another wonderful inn, Villa Bordoni, near Greve in the Chianti region. Beautiful market in Greve- how do the Italians figure markets out so well? The region we were in in Tuscany is our favorite. The scenery, people, food and unspoiled walled towns on the tops of many hills, just breathtaking.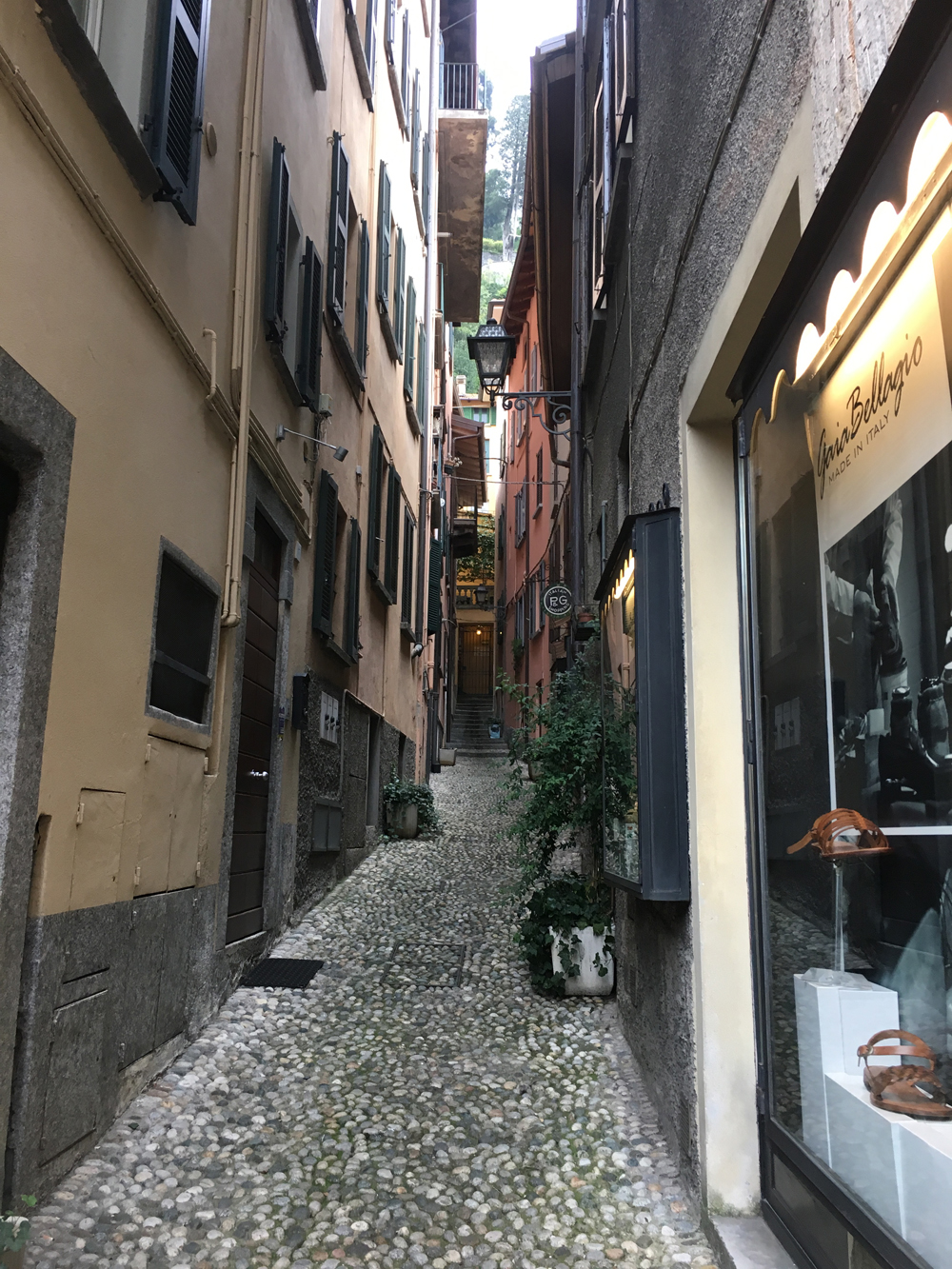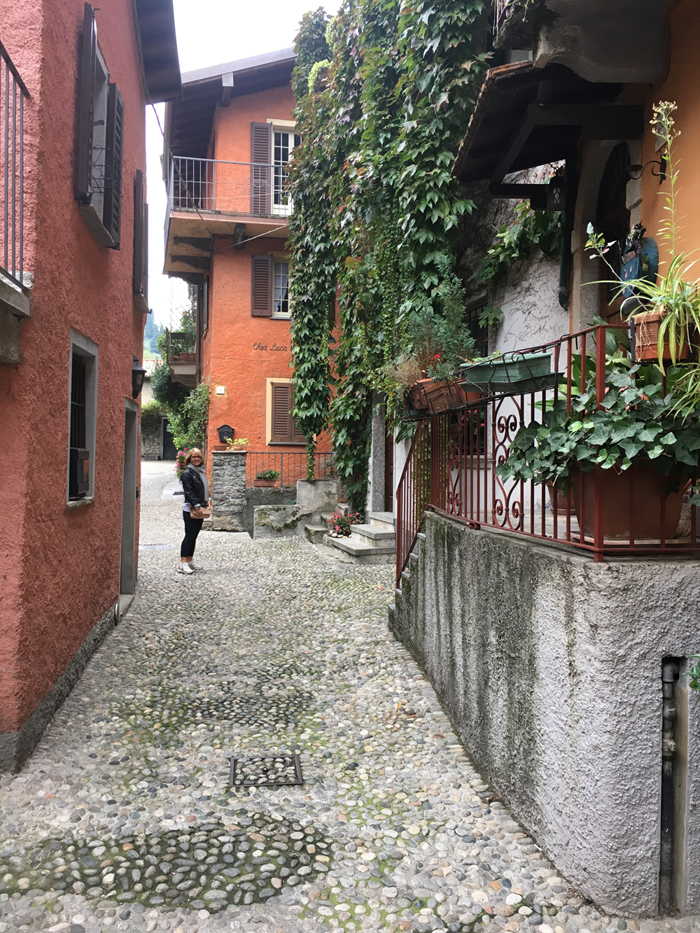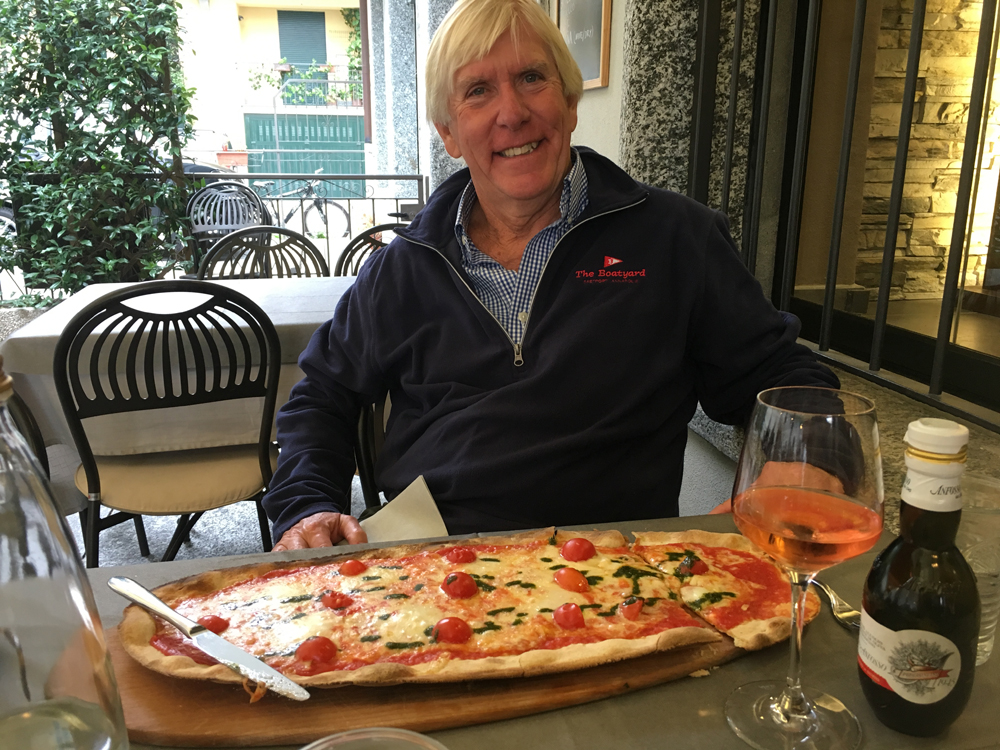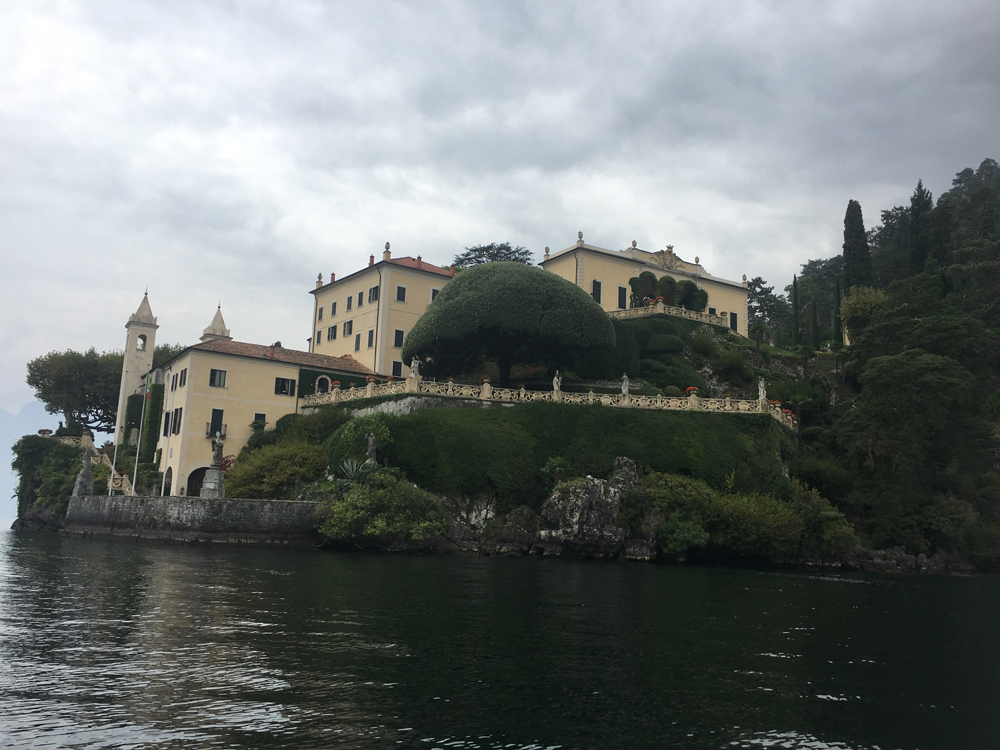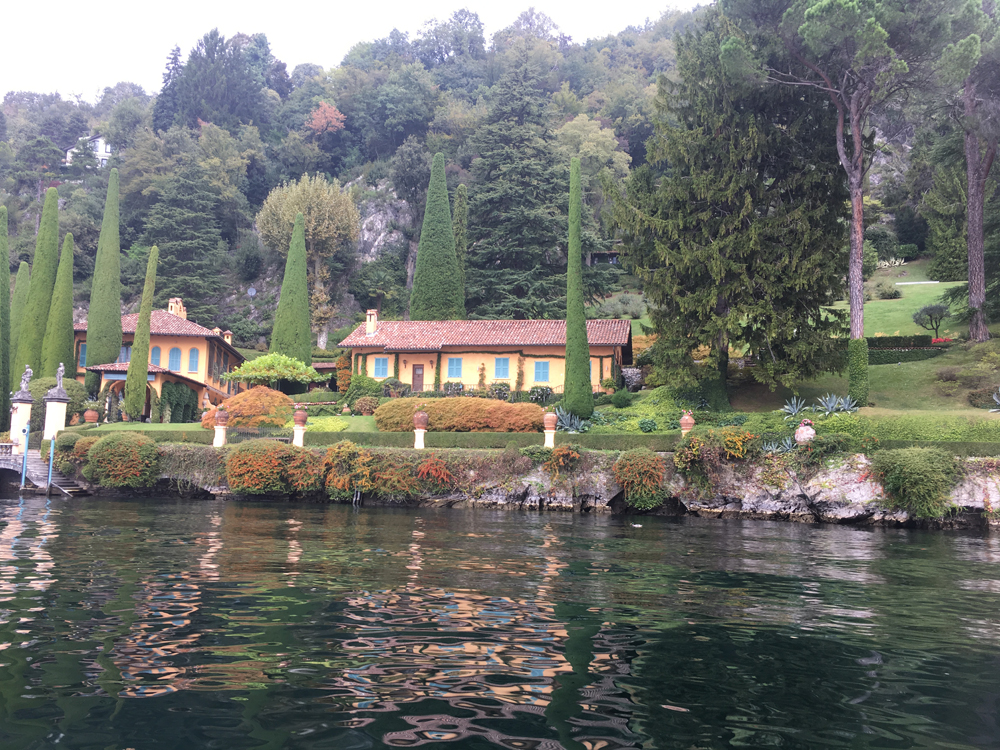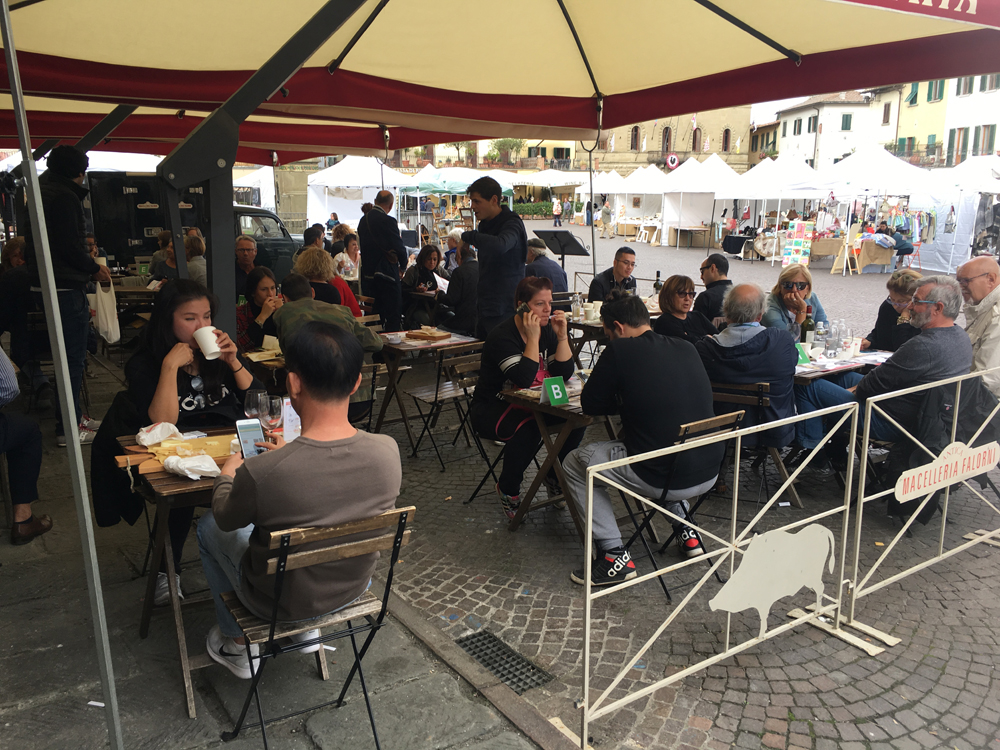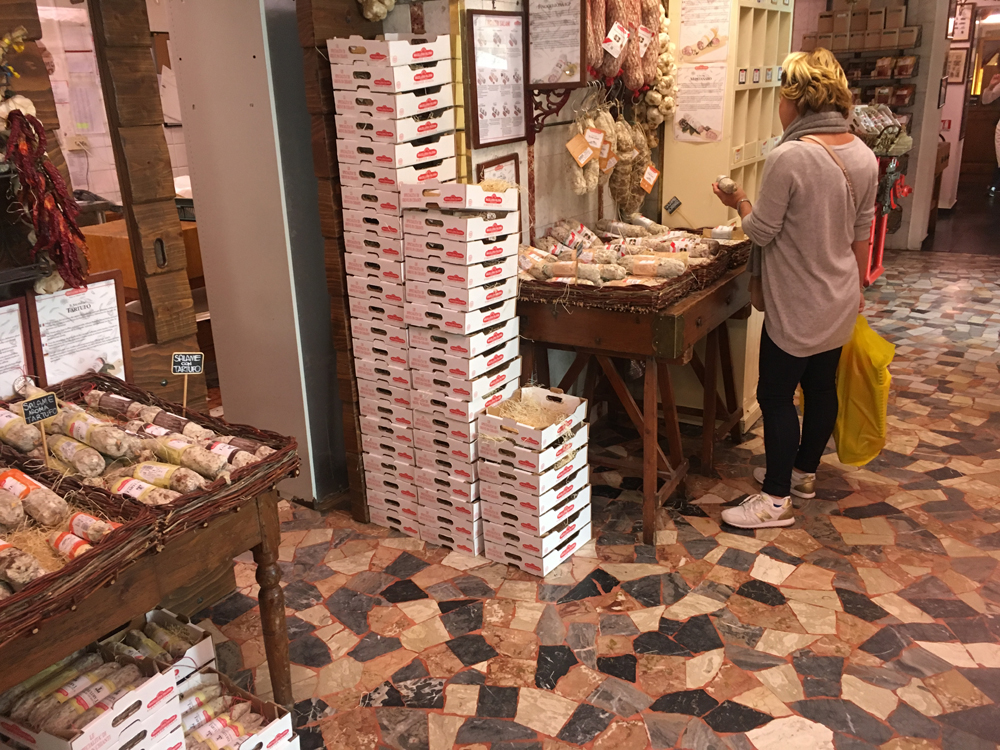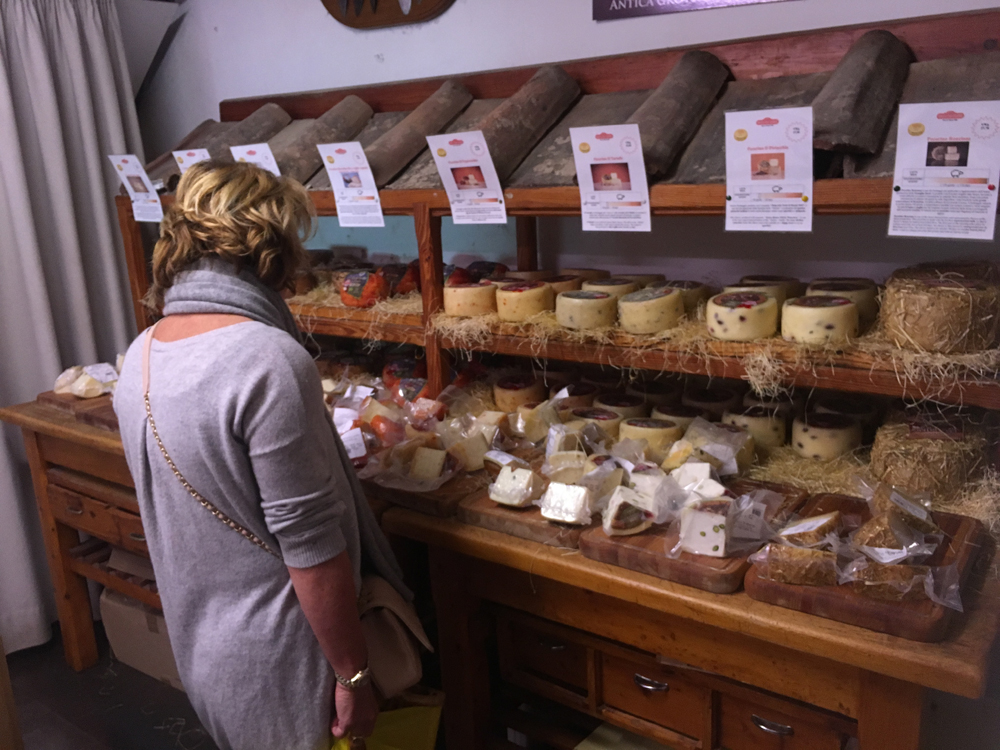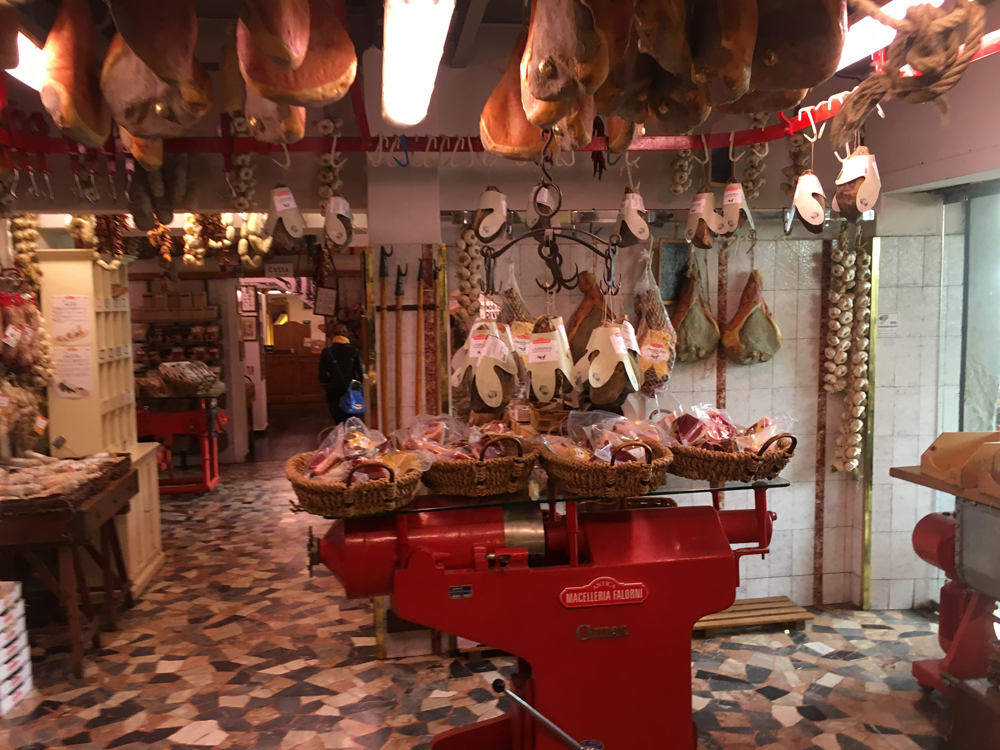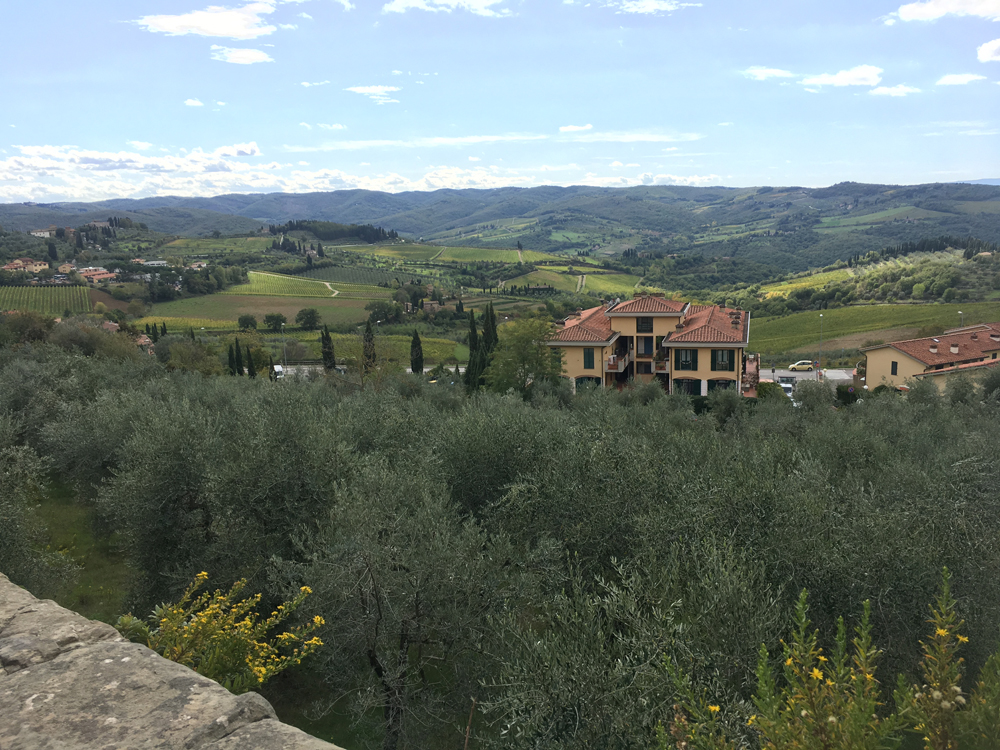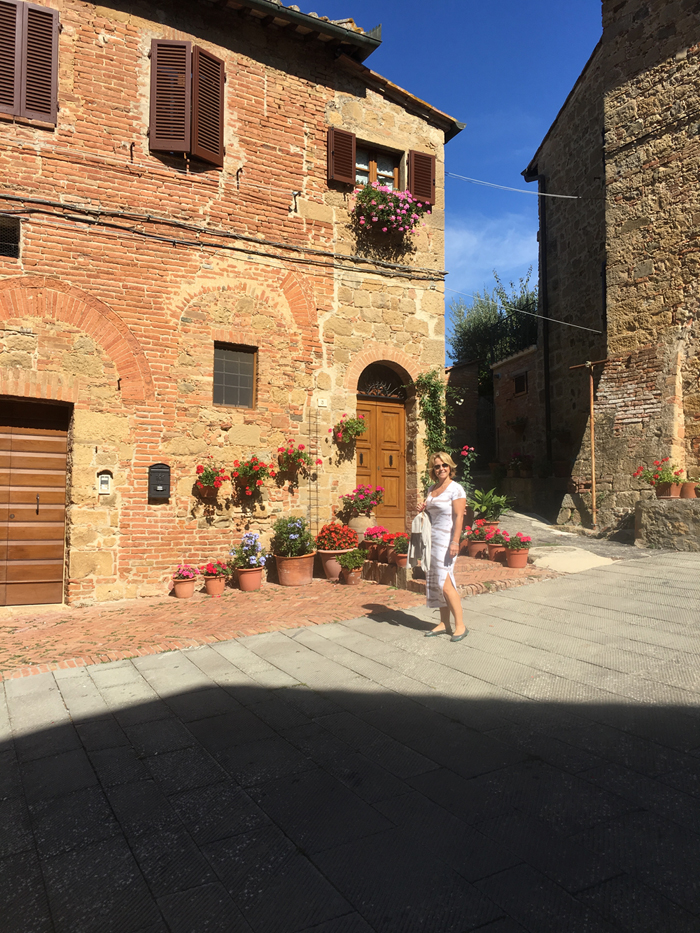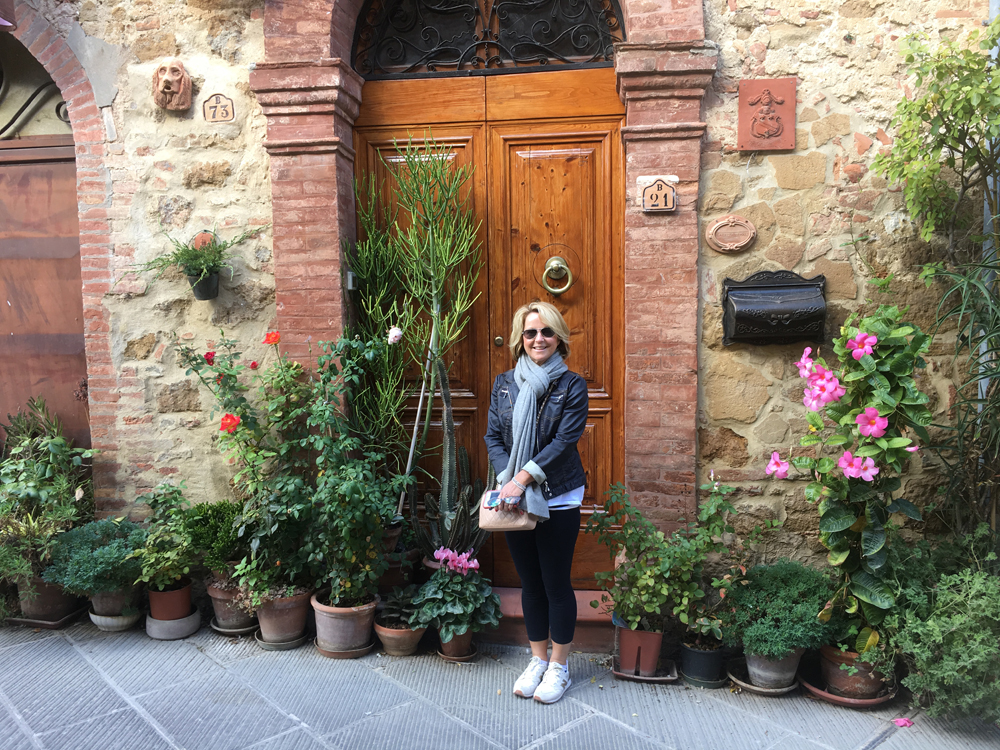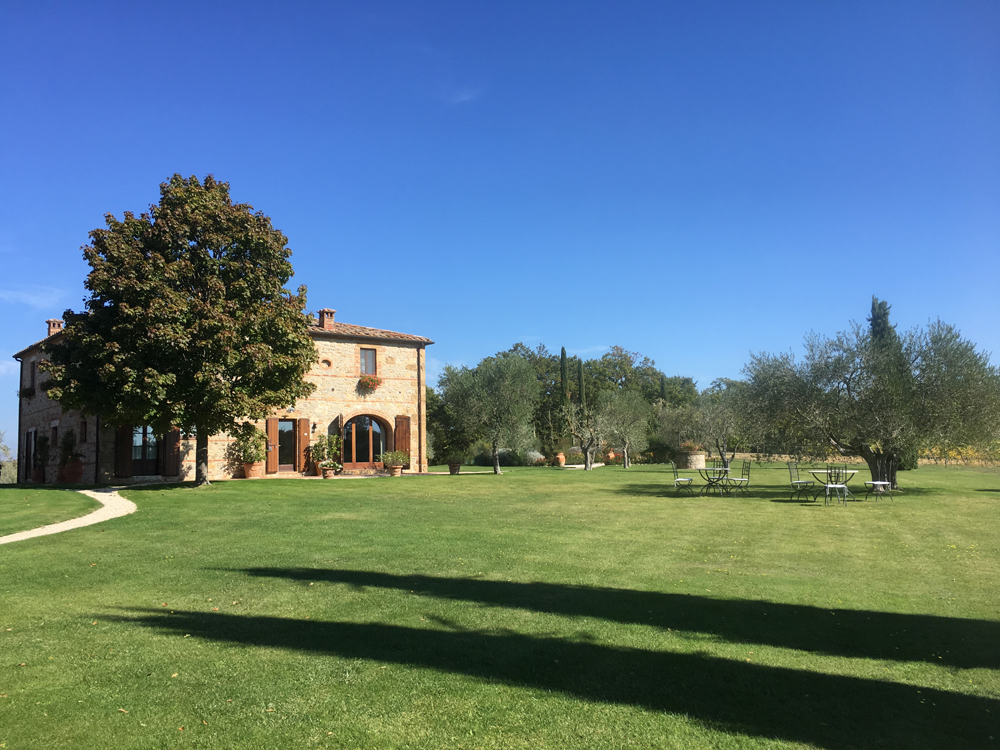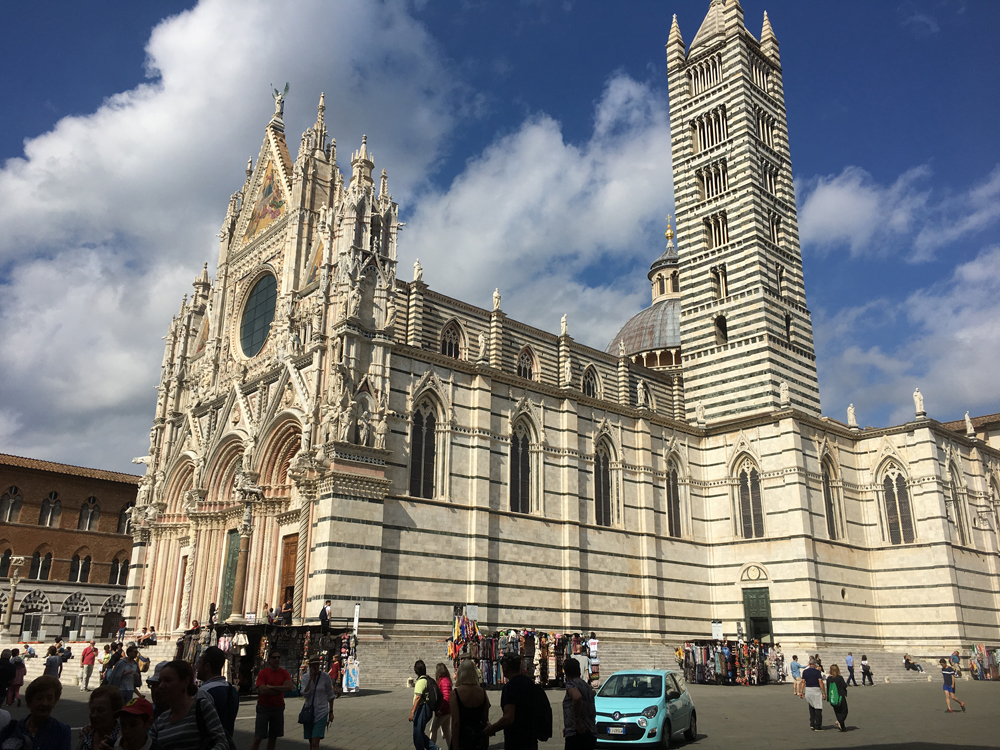 Back home and see the Boatyard Film Boat on its trailer just returning from T2P filming a regatta in Oyster Harbor Long Island. They say its gets lots of yells on the highway ("Hello Boatyard Bar & Grill") as it goes up I95.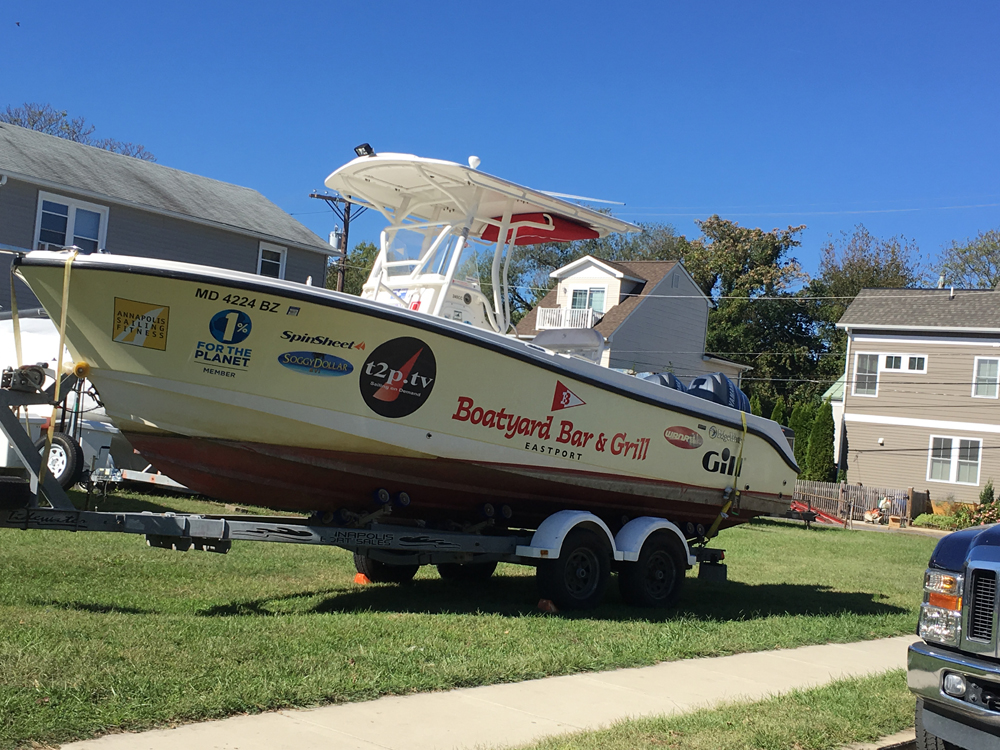 Went to see son Fin at Tabor Academy parents weekend –"school by the sea".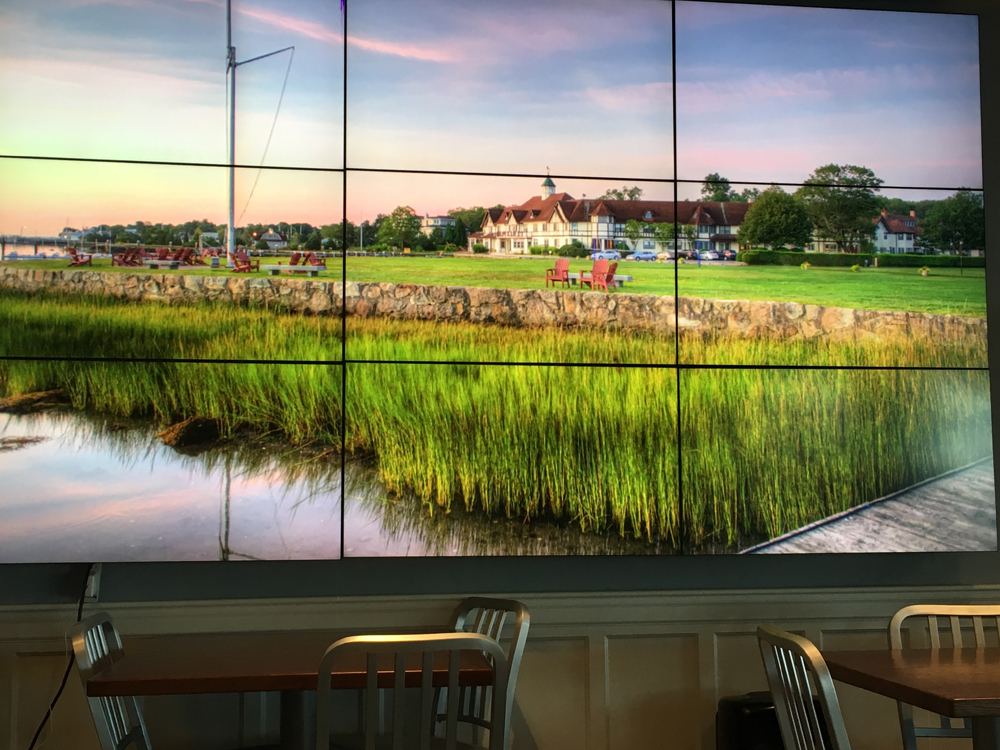 Come see us at the Boatyard. The crowds will be thinning a bit.
Oh yes, November 6th. fly to Montana for the November fishing trip on the Missouri-out of Craig, Montana. Brrrrrr.