Hello from the Boatyard!! It's July and we are in the thick of summer and loving it. In the "land of pleasant living" as they used to say on the Natty Boh jingle-in the 70s. Where have all the years (flowers) gone? Yikes! The Boatyard is cranking and it's great to be full every day. We appreciate your patronage and are working hard to continue to deserve it. 77,000 crab cakes sold last year. It's a high bar but you're helping us beat it. And you're shipping those crab cakes online nationwide to your Uncle Louie in Omaha and as corporate gifts to your important clients in Sacramento. Thanks!
Our second big event, Bands In the Sand at the Chesapeake Bay Foundation's beautiful Merrill Center, in mid-June was an amazing success. Best ever. Sold out in a week or so. Great bands, food, drinks, weather, sponsors, guests, boats, etc. Thank you! We raised record setting funds for CBF to do their great work to Save the Bay, and you know by now that the Bay is getting so much better!! Thank you CBF- its staff, supporters, and those with the political will to help us leave a better Bay for our kids.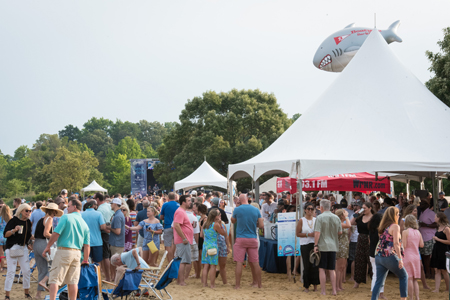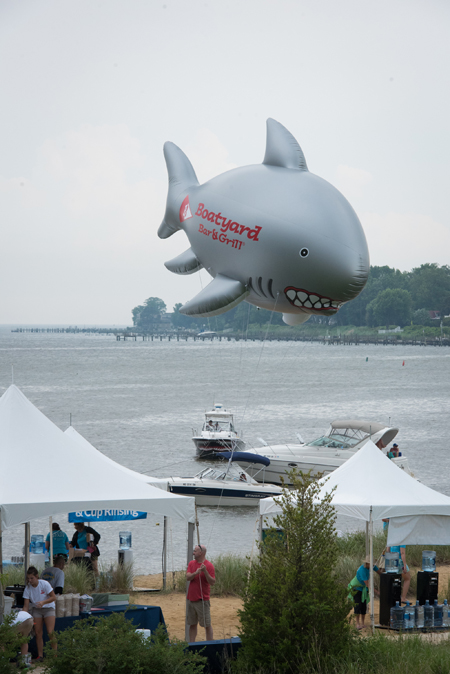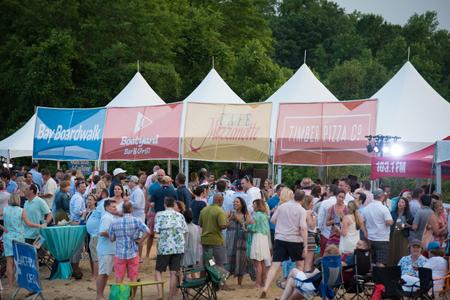 Went back to Hopetown, Elbow Cay, Abacos in May and June. Here's G's longest friend Katie from England at the beach bar, Nippers. Of course, we watched THE Wedding from 6 AM til midnight.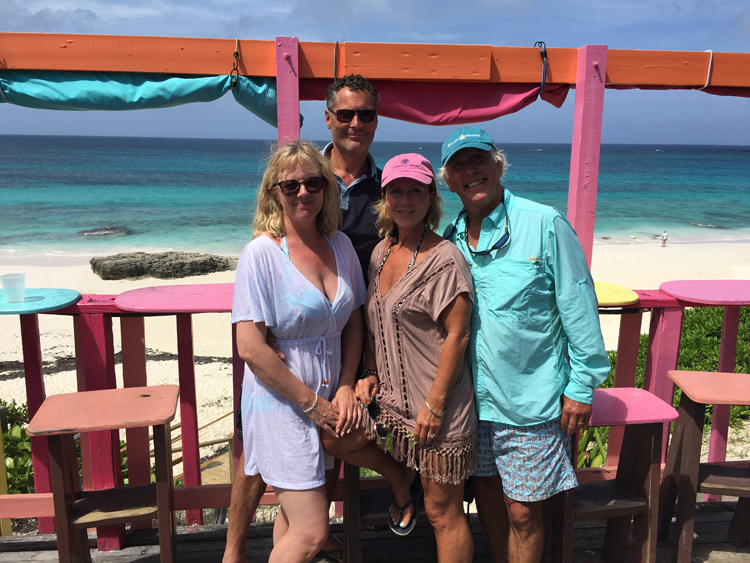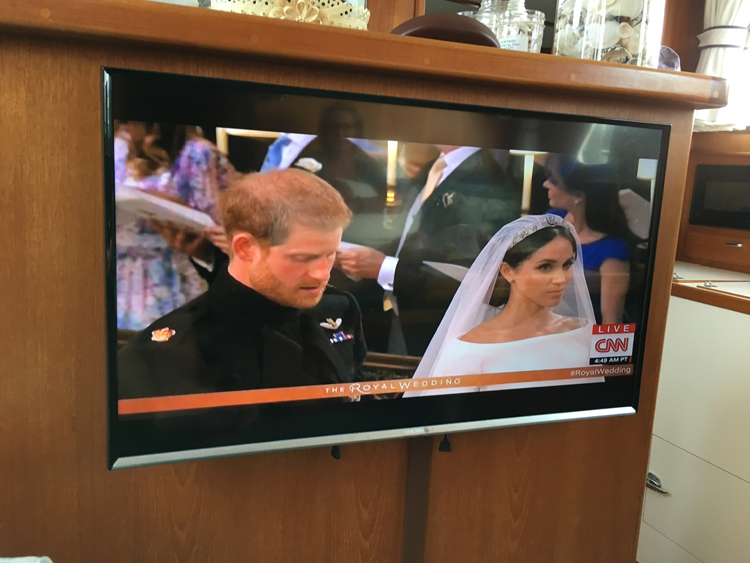 We came back just as the first soft shells were coming in.......Chef George and Sandra in front of those beauties. And the Blue Angels - this pic is from Makenzie party right across the street at Annapolis City Marina. Ok I didn't take this but it's pretty neat.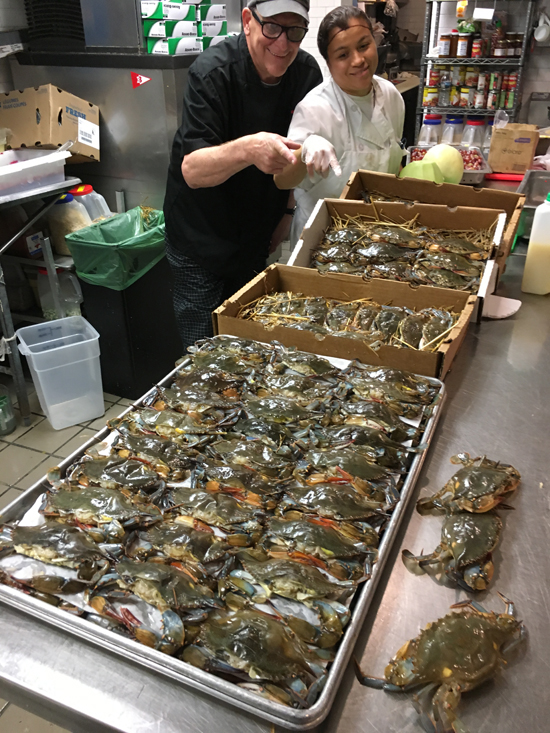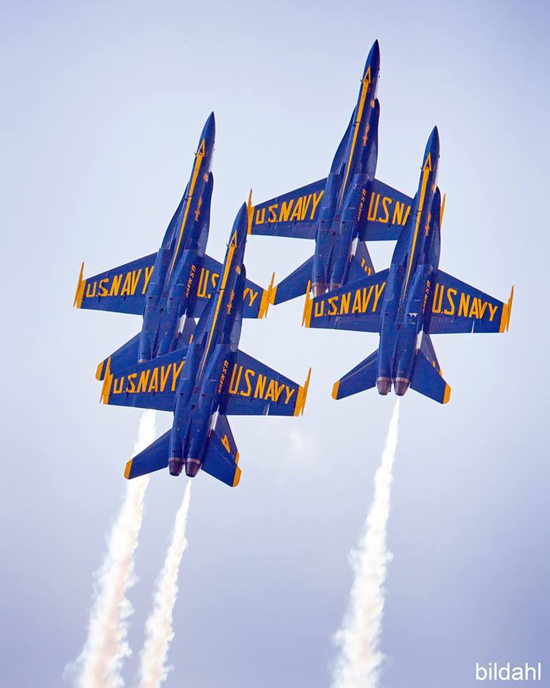 Full Moon parties have been packed. As our ad by Eastport Pirate Tom Weaver says "We don't serve mushroom tea or ganja (like the Bomba Shack) but we do have great bands and rum drink specials."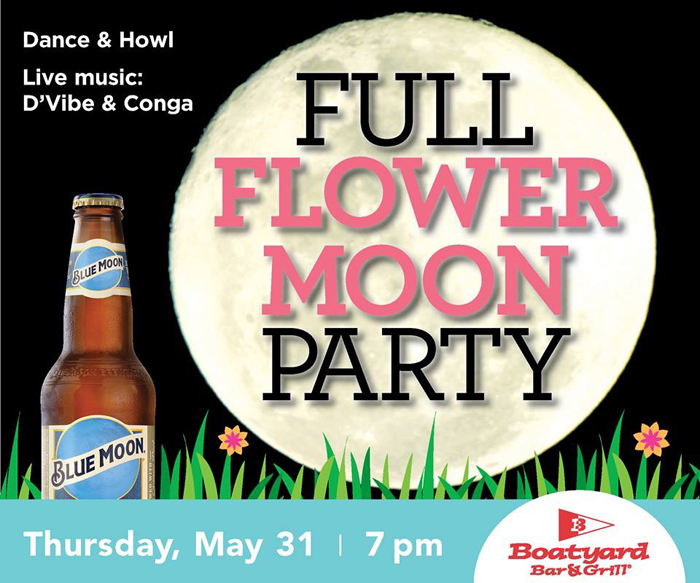 From the new art department. Will Keyworth brought by this amazing photo of our dear late friend Jimmy Allsopp on his beloved Blanche. It's being framed and will hang in a place of great honor in the Boatyard. Miss you Jimmy.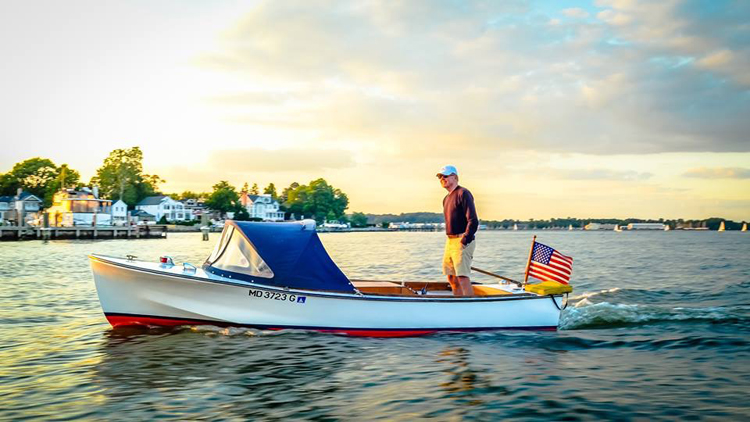 Wednesday night races are in full swing so come by after the races to see the race films and eat our wonderful Race Night Tacos. I found this old pic of our film boat in Newport filming some J Boat races. Nice company, yes?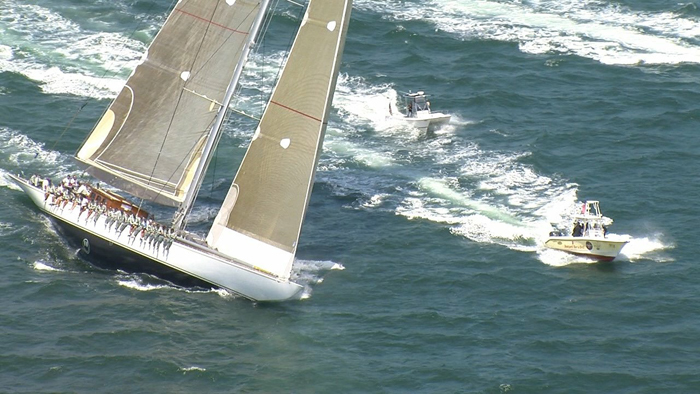 Captain Dave Dunigan and Jahn flew down to Hopetown to down to bring Georgina back. Here is all of us at Firefly the night before they left.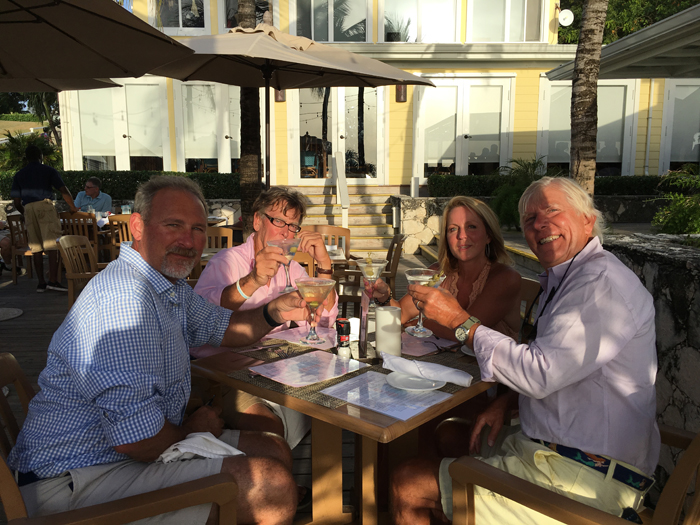 Went to see Dennis Quaid and the Sharks at our fav place - Ramshead On Stage (what would we do without Ramshead). Dennis puts the most energy and sweat into a concert than any artist I have ever seen. Plays both guitar and piano (thus his part in the Jerry Lee Lewis story). I recommend them for the next time in town. So much fun.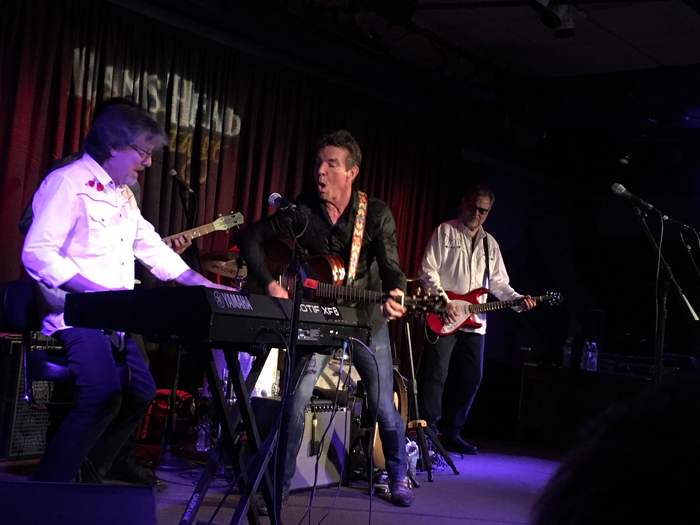 Next up, the Boatyard Crab Cup on Saturday, August 18th. Captains please register and sail. Mt. Gay hats and Red Stripe shirts for all who race. Or if you can't sail come to the amazing after-party at the Eastport Yacht Club with Misspent Youth of Bands In The Sand fame.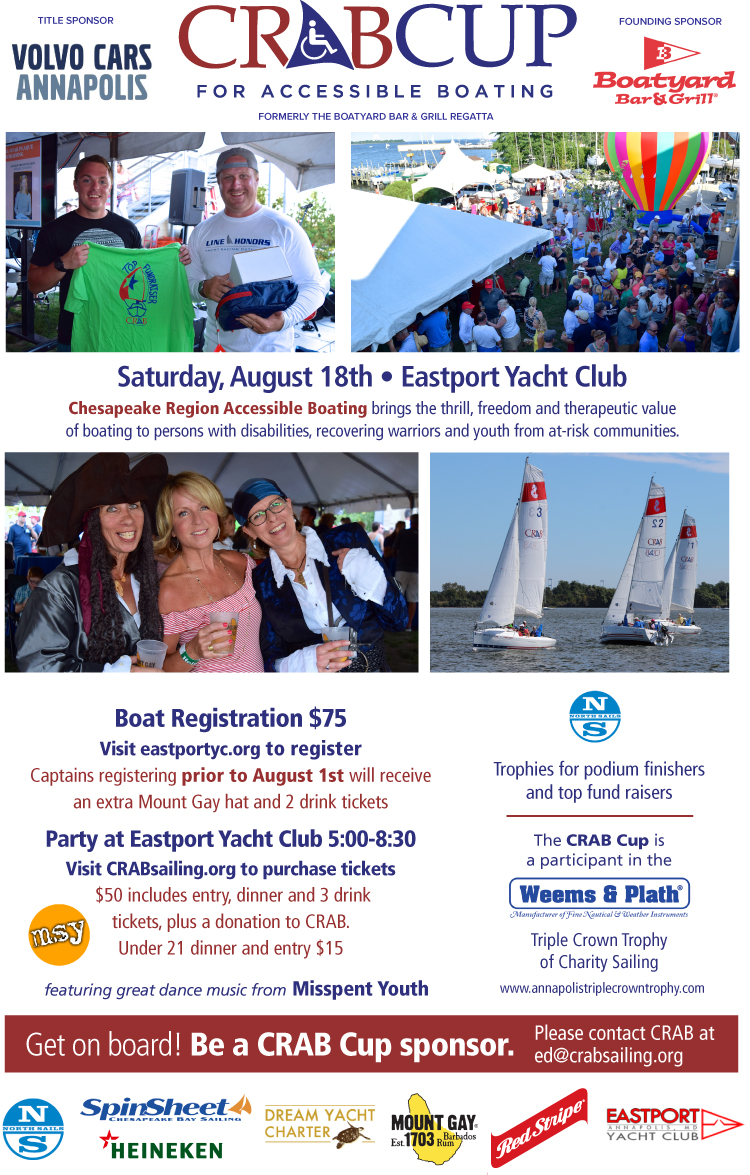 Our hearts still ache from our friends at the Capital Gazette. Wendi was a dear friend and great fan of the Boatyard. She was a hero.
All for now - see you on the docks.
PS - Paula is waving at me - how could I forget?!! The Boatyard scored Best Crab Cakes, Best Raw Bar and Best Sailors Bar in What's Up Best of Annapolis 2018. Thank you Annapolitans - it's an honor!