I hate to brag about my team but just once please….The Boatyard was just named The Baltimore Sun Critic's Choice for "Best Crab Cake". If you know Baltimore, one thing they hold near and dear are their crab cakes. For the Baltimore Sun to name us in Annapolis is huge.
Great going Chef George! (Of course, he was culinary trained and is a Batlimore native so he came up with his recipe there). We sold over 79,000 crab cakes last year, most right here in the restaurant but a good number also shipped nationwide, along with our crab soups and crab dip. Her's what the Baltimore Sun said about us "The six ounce orbs (don't call them patties) of jumbo lump crab bring patrons streaming, by land and sea, to Boatyard Bar & Grill...." (read full article here).
On Saturday, April 20 we held our 18th Annual Boatyard Bar & Grill Spring Fishing Tournament and again it was a great success. The fishing was tough this year with the rockfish supposedly still up the tributaries. It was also blowing 20-30 mph on Saturday so we decided to let the boats fish both Saturday and Sunday. Special thanks to head judge Joe Evans, Editor of Chesapeake Bay Magazine, for running the judging of the Catch and Release Tournament and the special effort in keeping the judging going until the next day, Easter Sunday. Congratulations to our winners listed below along with the size of their fish. Special congrats to the 1st place winner, Boatyard regular John Oechsle with a 47 incher. John's name and fish outline will be hung in the Boatyard rafters for all time. A list of the winners from the actual leader board is below and also some pictures from the party which is always a huge success and so much fun. So many people come up to me and say that the party signals to them that Spring is here. Thanks to a super job by my team Paula Ziker, Office Manager, George Betz, Chef, and Kevin Schendel, GM - the event runs flawlessly, like clockwork. Thanks to all of our Captains, entrants and to our generous sponsors, especially Anglers Sports Center who has been our Presenting Sponsor for all 18 years. More info and photos on our website. Photos by John Bildahl, photo of 2nd place by FishTalk.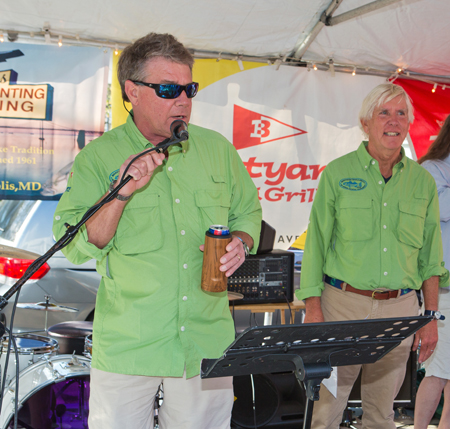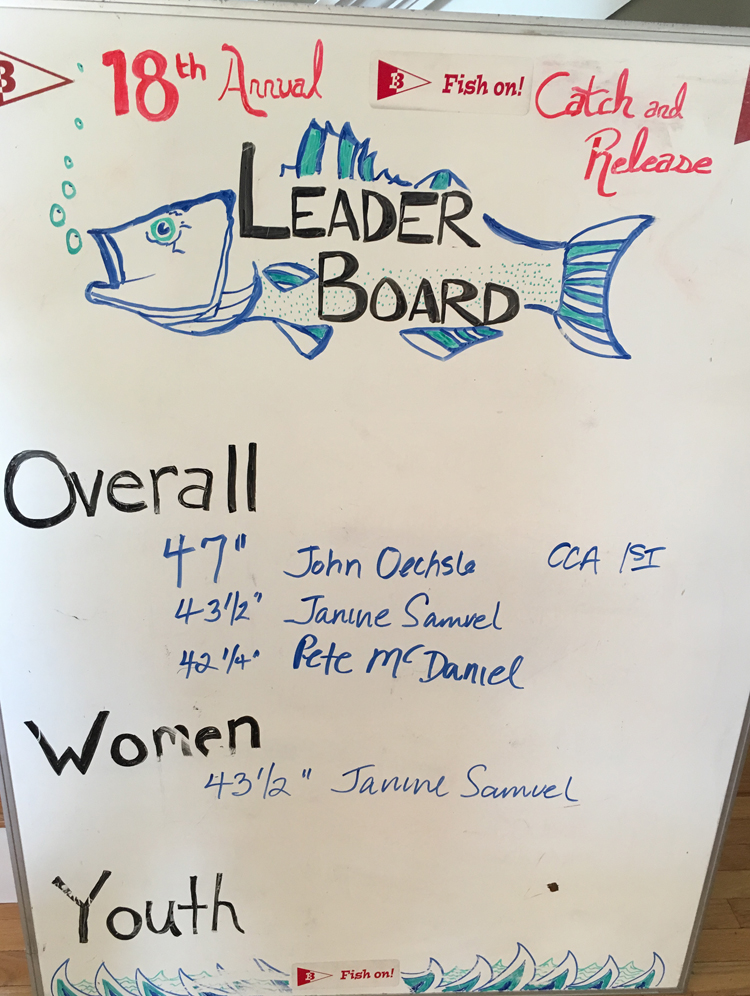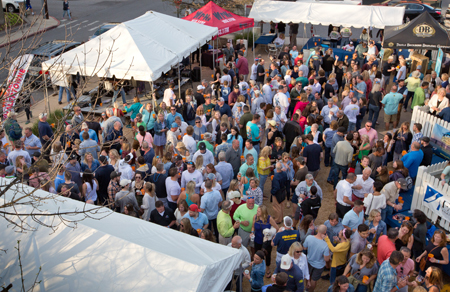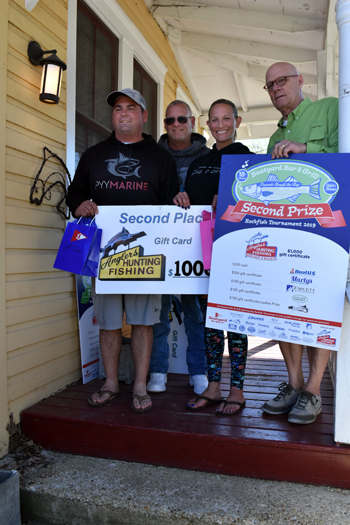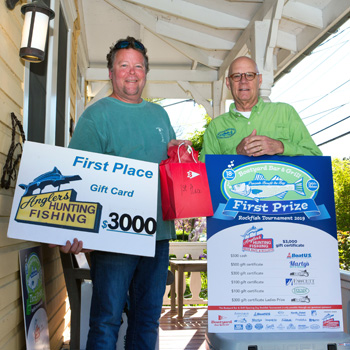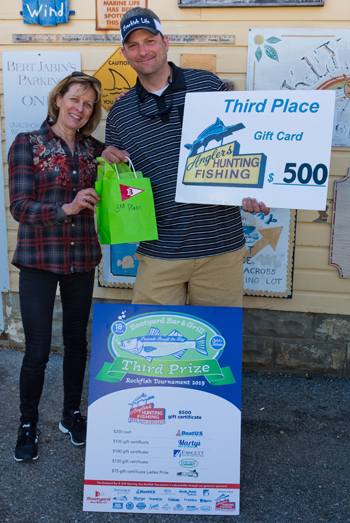 Next up is The Chesapeake Bay Foundation Bands in the Sand on June 8th, our 14th!! It is always a sold-out event and the party of the summer in the area with 1,600 people on CBF's beach. The bands this year include Misspent Youth, Pressing STrings, Naptown Brass Band and special guests Big Bad Voodoo Daddy. See you there! Come party and help save our national treasure, the Chesapeake Bay.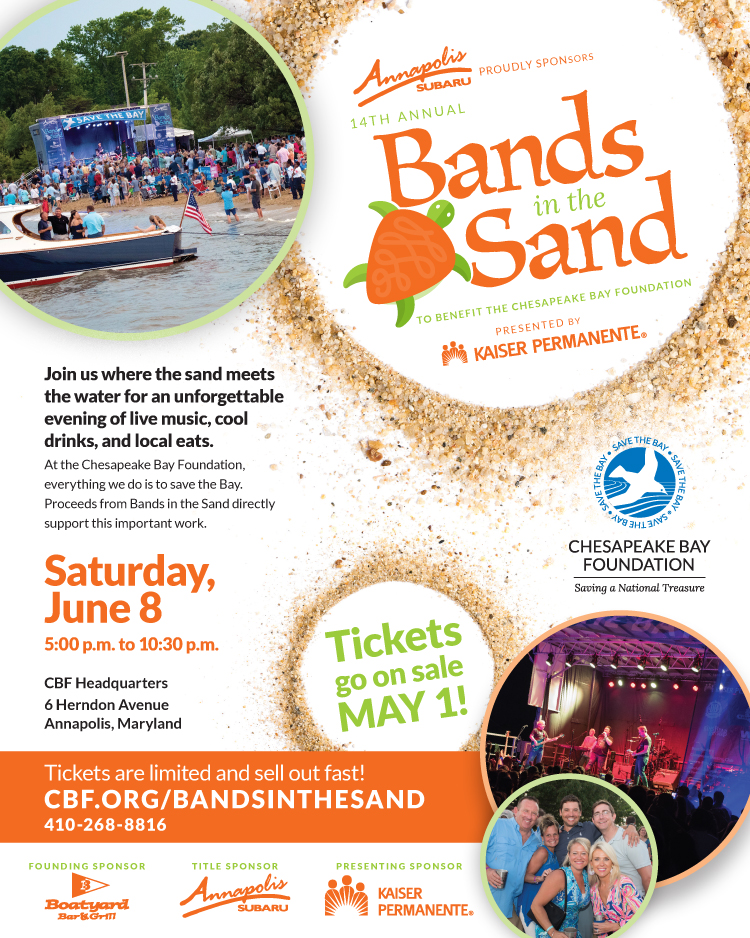 Been spending some time in Hope Tow, Elbow Cay, The Abacos. George making his famous conch salad, stop there in Marsh Harbour on the way to the ferry to Hope Town. Caught two nice mahi. On the grill several hours after being caught, yum.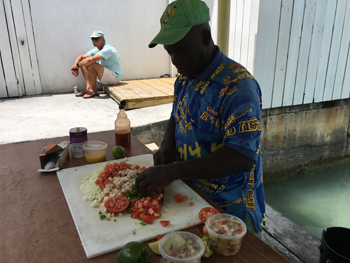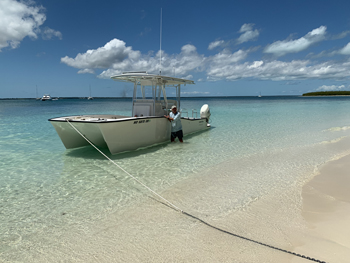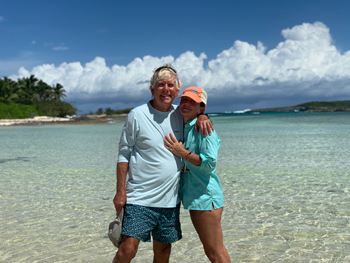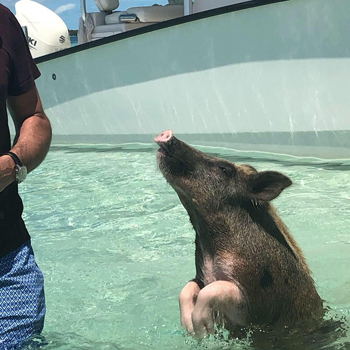 Summer fun is here, Wednesday night AYC races are in full swing. After the race come see the videos of the evening's race taken from the Boatyard's film boat by famous t2ptv.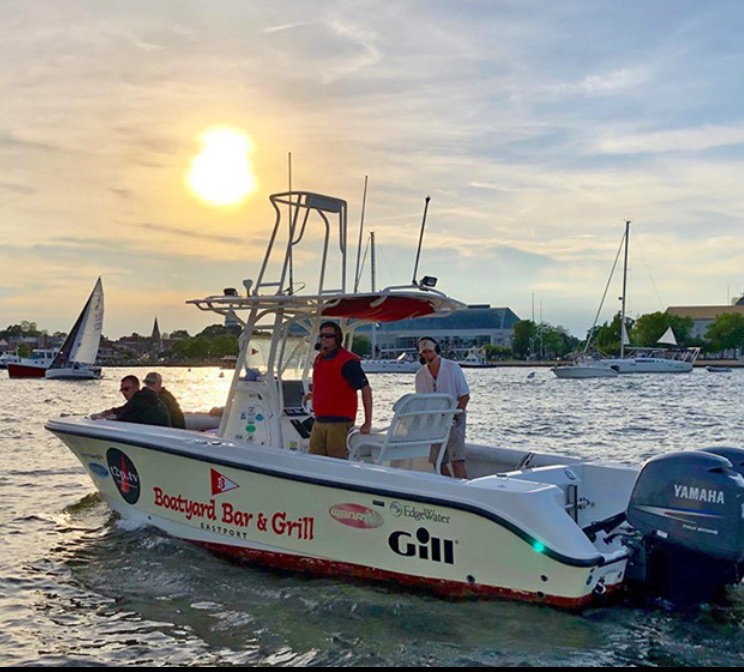 A special congrats to the Class of 2019 at the Naval Academy. All of Annapolis looks forward to Commissioning Week and Graduation, including the special Blue Angels Flight Demonstration. We love the Mids!