We like to keep things fresh and lively here at the Boatyard and the 18th Annual Boatyard Bar & Grill Opening Day Rockfish Tournament was no exception! With winds gusting up to 30 on Saturday, our illustrious judges led by Joe Evans, (his daytime job is editor of Chespeake Bay Magazine) deemed it prudent to add an additional day to fish on Sunday to offset Saturday's potentially hazardous weather. With the option to fish one or both days, an occurrence only experienced once before in the history of the event, anglers boldly ventured out to enjoy what they love.
A catch and release tournament, the official count was 22 eligible rockfish whose digital photos were sent to the judges to be measured in. A full list of fish, their anglers, boats and captains, as well as photos of the After Party, can be found on our website under Events.

Rocking to live music from the Jess McQuay Band, close to 1000 happy people enjoyed the beautiful day and delicious Boatyard fare and libation at the After Party. Wrapping up this year's Spring Tournament, prizes were awarded on Sunday instead of at the party, due to the additional day of fishing.
We're so appreciative for the incredible team of sponsors that make the event possible every year! Having that much fun is only secondary to bringing awareness to and raising funds for the local charitable organizations that their enthusiastic engagement supports - the Chesapeake Bay Foundation, CCA – MD, and the Annapolis Police Department Youth Fishing Camp.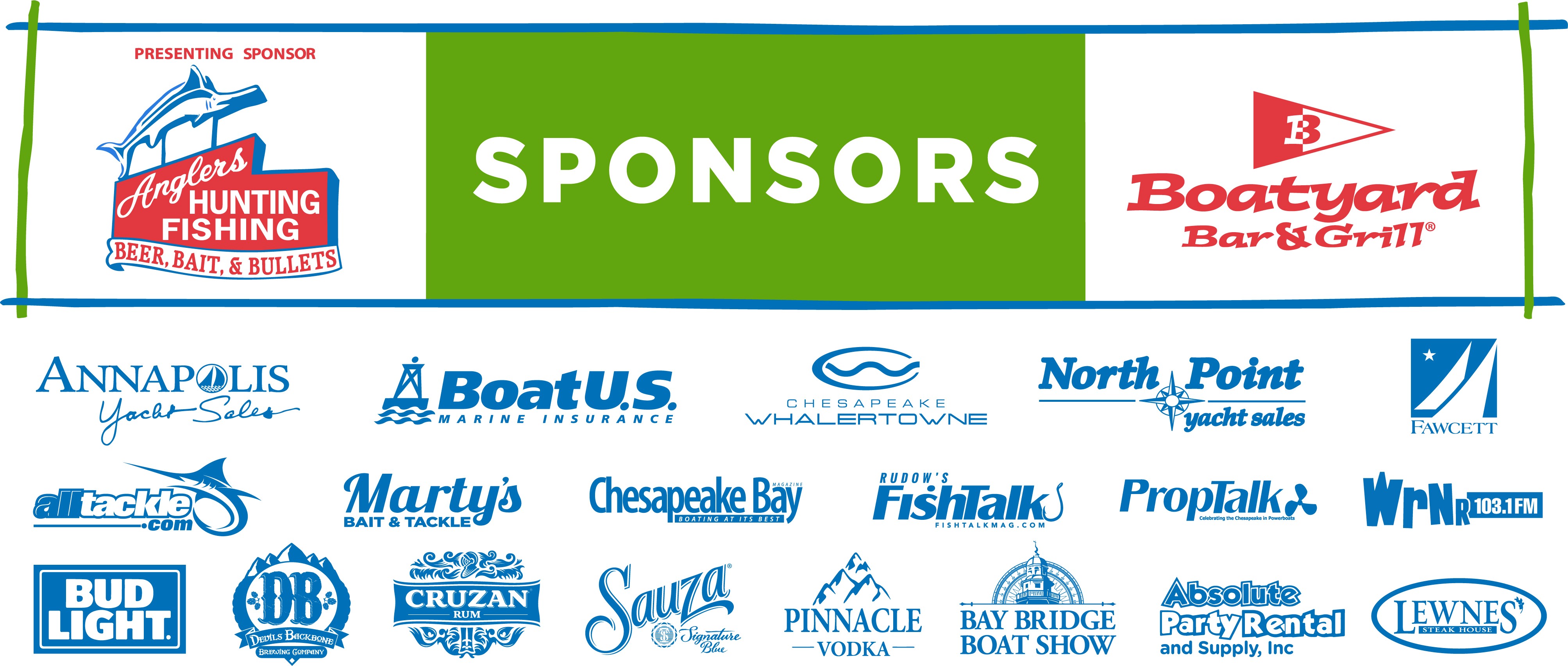 www.boatyardbarandgrill.com/events/annapolis-fishing-tournament.