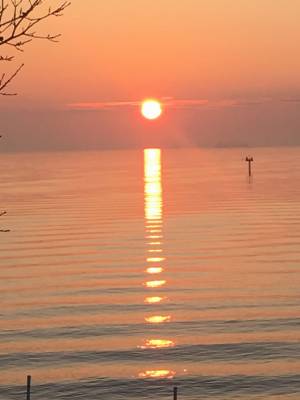 Mid Feb and Spring is so in the air - or is it wishful thinking? Paula is kicking my bum to get to work on my part of our 15th Annual Opening Day Rockfish Tournament - if that isn't a sure sign of Spring what is? Captains can sign their boats and crew up already-and signups are brisk. It's Sat April 16th - the official first day of Spring on the Chesapeake. Sign up on our site (click here). Winter has is nice moments too - sunrise in January off my deck.
One of these are Angler Nights at the Boatyard - sorry picture is so dark. But if you could see it you would see 45 anglers at the Boatyard for January's Angler Night — lots of $1.00 oysters, pint drafts, swapping lies, dinner and watching a great fishing flick. Thanks to Joe Evans and Coastal Conservation Association Md for organizing. Next Tuesday (23rd) is February's Carpology ! & 2 (click here for trailer) and then March 29thTidewater (click here for trailer). before fishing really starts. Well, except for you diehard pickerel fisher people who are out there now.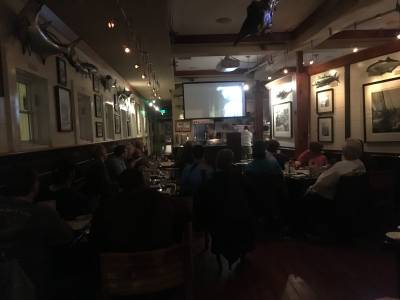 Georgie and I took a shortish trip to visit Vero Beach, Stuart and Palm Beach Florida last week to visit friends. In the Rybovich Yard in West Palm is Steve Jobs' yacht. Pretty amazing. Very new - he never got to cruise on her. His stateroom is all glass running up the bow so the bow waves would break on his forward view. We dined with our friend Donald Tofias who keeps his racing yacht Wild Horses there before he takes off for Antigua and St Barths.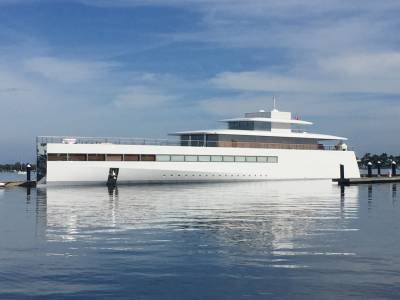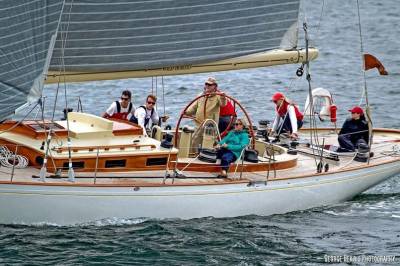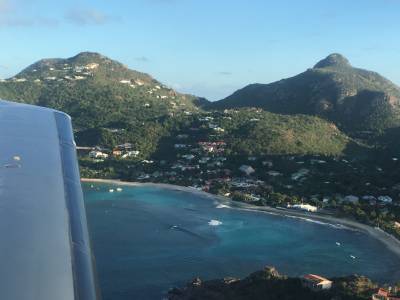 January was St. Barths - above is a shot of Gustavia from a Tradewinds plane - you've heard about the white knuckle over the mountain and straight down to the runway landing, yes? Liked the "girls surf too" picture - took a photo to frame for the Boatyard wall.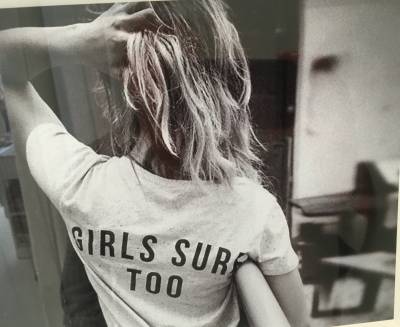 Speaking of pics. Customers ask where we all get the pictures/art/stuff that hang ceiling to floor in the Boatyard. Answer is - everywhere. I recently took the picture shown here from a photo hanging in Gary Jobson's office of Gary and Ted Turner winning the Americas Cup. Priceless. Gary said I could frame it and hang it here. Also is a picture of a group of Gordy Allen's etchings hanging on a Boatyard wall. I've known Gordy forever and may own over a hundred of his works. (My usual joke which is getting old - which is that upon his death I'll be rolling in it. --I know- sick!) Another picture on our wall is WRNR GM Michael Hughes and Paul McCartney. They had tea in Paul's flat in London and Paul made the tea. Mike, you're my idol. Then the one of Al and Ginny Franyo in Virginia Beach in 1936 - my parents - I miss them a lot.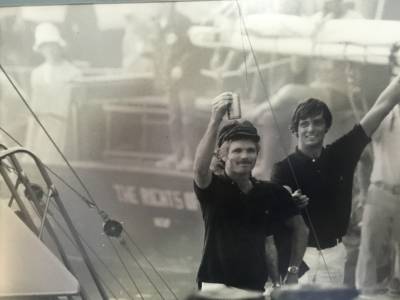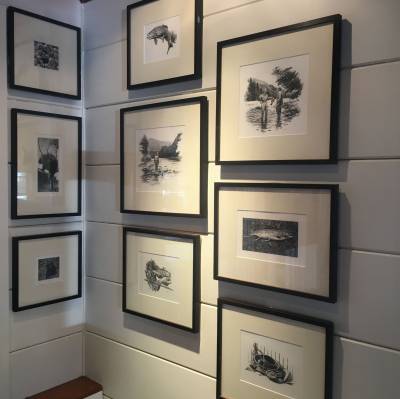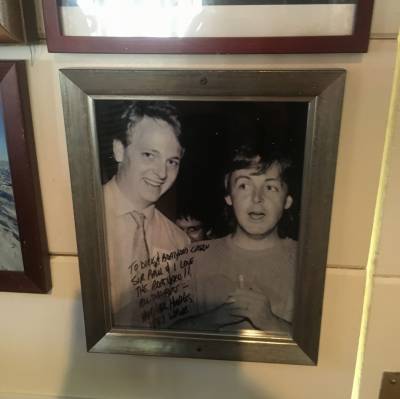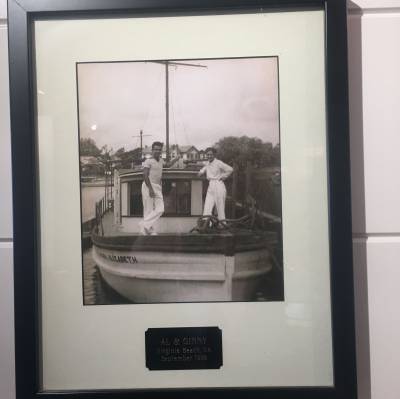 Many of you know we close one week every year for cleaning and maintenance. The Boatyard team does an amazing job orchestrating the many moving parts. Thanks to my team. Here are a few pictures from the week. Now everything is fresh as a daisy so bring on the season!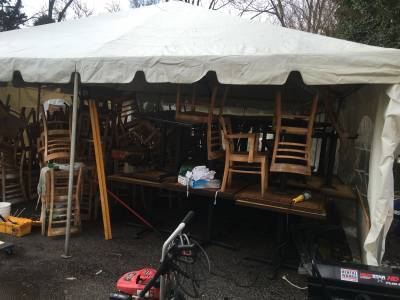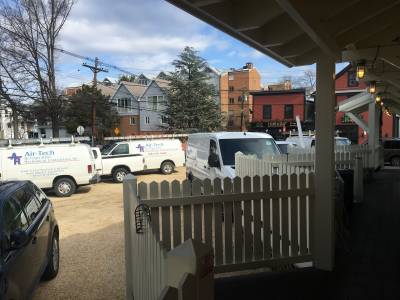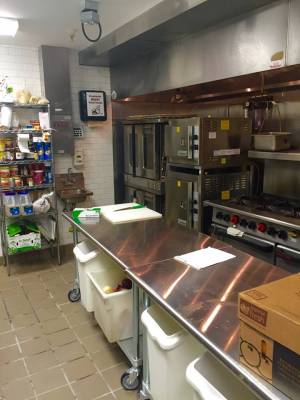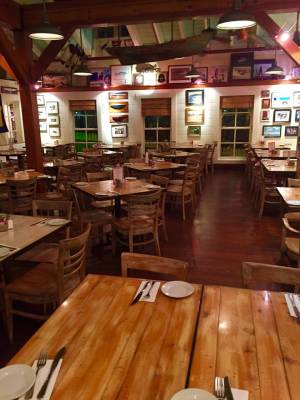 OMG I forgot—went to NYC and saw Hamilton. Do it please. Amazing is such an understatement.