The Boatyard has four large lifestyle events each spring-fall. The 15th Annual Boatyard Spring (Catch and Release) Fishing Tournament is in the books - third Saturday of April each year. 15th !!! that's half as long as my investment banking career. Longest fish 46 5/8" was caught by my old Alex Brown colleague Paul Mellin. Congrats Paul. The experts said that there were so many 40 plus inch fish out there because they are from the Class of '03 which was a huge year for juveniles - young of the year - "buzz words." If you haven't been to the after party do so next year. It's an amazing outdoors event which is the official first day of spring for fishermen with a great band, Dvibe and Conga, and a super charged crowd. Great work to all that made it happen - especially our incredible group of judges led by Joe Evans who somehow are able to so professionally and calmly look at the media with pics of the fish laid next to the Boatyard's 48 inch measuring stick and decide the winners. Thanks to all the many the participants, our generous sponsors lead by Anglers Sports Center, the CBF volunteers and my incredible Boatyard management team –this event is honchoed here by Office Manager Paula ("let's get going boys"), Bar Head Kevin, Chef George and GM Ryan. Proceeds go the Chesapeake Bay Foundation, Coastal Conservation Association MD and the Annapolis Police Dept. Youth Fishing Camp. See pics below and many more and results on our site under events-fishing tournament. Click here for results, photos & T2P.TV's video.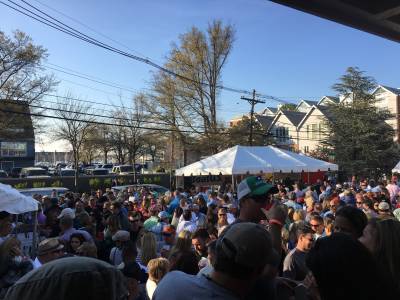 I included some pics from my recent annual bone fishing trip to the Abacos with friends from my old career. We go to the Black Fly Lodge which is about as nice as it gets. Bone fishing with a fly rod is challenging but the flats, guides, boats and accommodations are the best. Chef Devon never ceases to amaze. Black Fly is fully booked all the time-small wonder. The big guy is my great friend Tim with whom I ran Investment Banking with for years at Alex. Brown. He can cast way too far into the wind and my excuse is that he is 6' 4".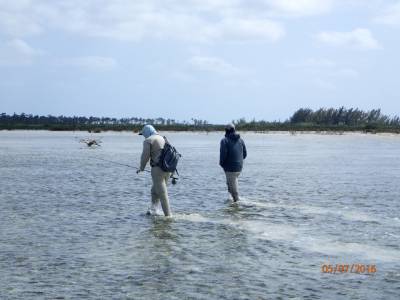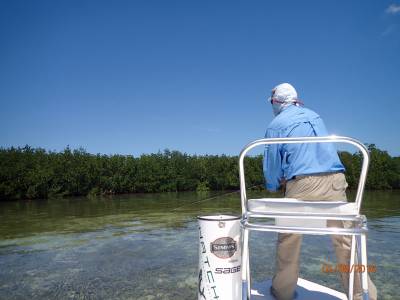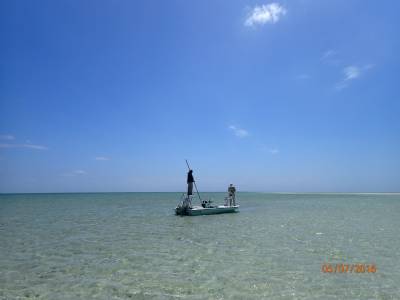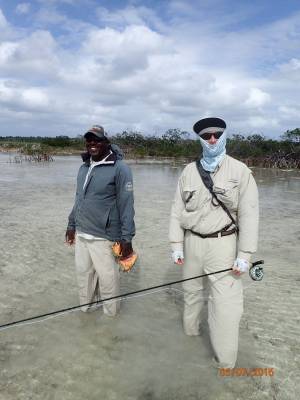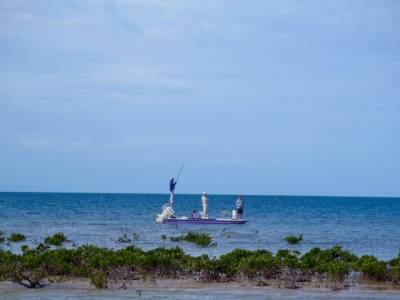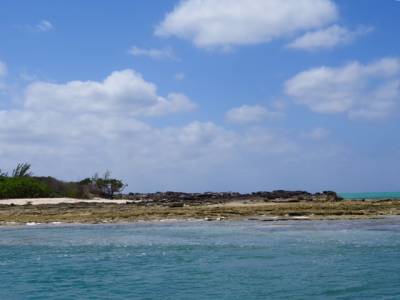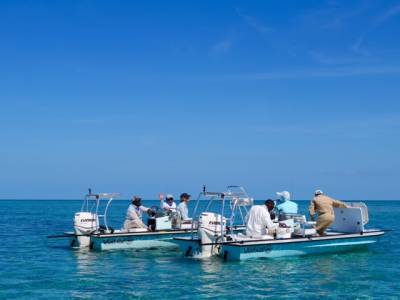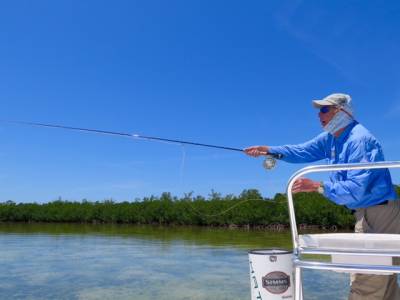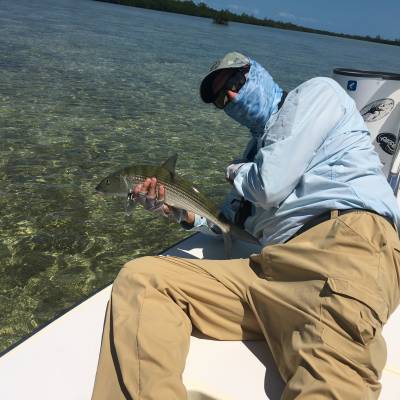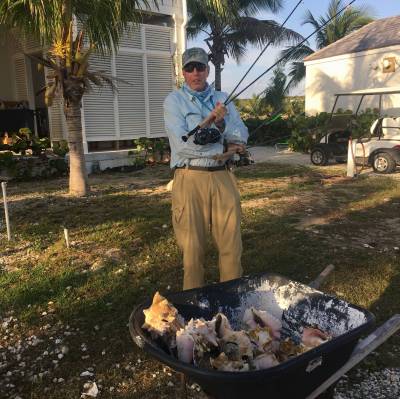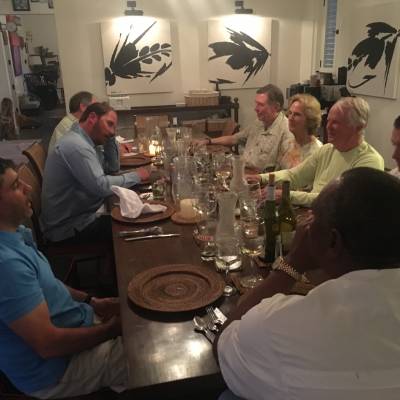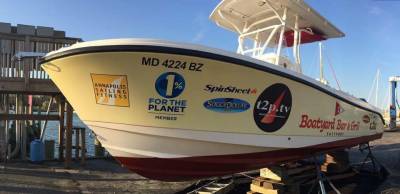 Wednesday Night Races start tomorrow eve (due to late Blog posting tomorrow night is 2nd race of the first season Ed.)- Click here to watch the series!) The AYC Wed Night Sailing Race Series has been going on forever. See the pics of our "film" boat (on her trailer) from which T2P.TV films the races which are immediately shown at the Club and the Boatyard along with Chef's Wednesday Night Race all beef tacos. Don't forget that in Annapolis and especially our neighborhood of Eastport the weekend starts on Wednesday. T2P takes our boat to Newport, Block Island, Key West and other sailing centers to film regattas. I get texts from many saying "I just passed the Boatyard boat on Route 95."
Next up for us is the Chesapeake Bay Foundation's Bands in the Sand on Saturday June 11th. Special guests are The Wailers from Jamaica - Bob Marley's old band. Last year we had Kevin Bacon and the band he has with Brother Michael. Tickets go on sale on May 2nd this year on the CBF site and sold out in 6 days last year so don't wait (special update since PZ is so behind - only 100 tickets left as of yesterday! Ed.). I never knew I had so many friends last year.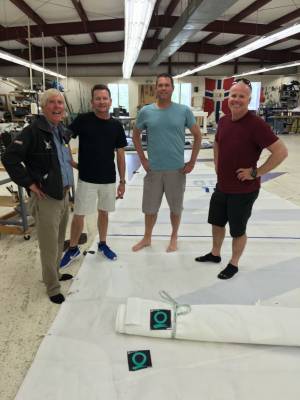 We took this picture today over at Quantuum Sails here in Annapolis. Dave Gendell and I ordered new "crispy" sails for our Alerion Express 28, Juice. We plan to sail her in more regattas this year, with kids always. Shown with us is Jason who handled our order for Quantuum and of course Quantuum's Terry Hutchinson, our great friend and rock star sailing pro who, besides Dave and me, takes Juice out with the family.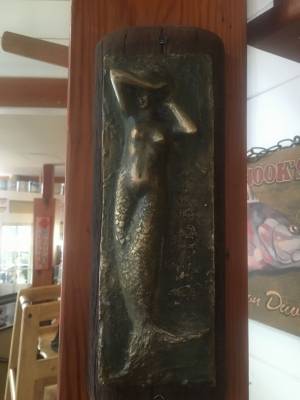 I close with this Blog's piece of art from the Boatyard walls (you smiling Georgie?). Kevin and I just now hung a sculpture from David Wegman of St. Barths who I mentioned last month. It's only been up for an hour (well that was last week anyway! Ed.) Free drinks for the first person who can find it.