Well our 11th Bands In The Sand for and at the Chesapeake Bay Foundation is in the books. What an evening it was! 1,650 on the beach on a beautiful evening watching The Wailers (Bob Marley's old group), Misspent Youth and Mad Planet. The event sells out in days now and we are so pleased it has become an important part of the area's zeitgeist and life style. Thanks to our sponsors, Committed to the Bay Committee Members, co-chairs and attendees. Besides making a lot of friends for the Bay the evening raises over $250,000 net of expenses for the great work of the Chesapeake Bay Foundation.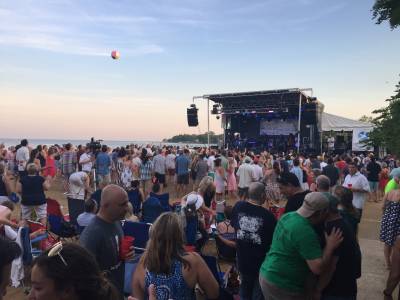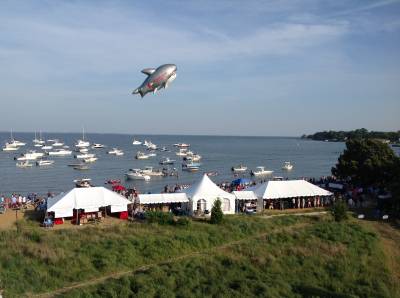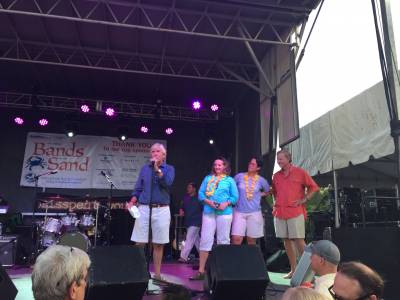 Related to Bands In The Sand--Have you been out on the Bay? The clarity shows amazing improvement- over 10 feet down the Bay. People are now snorkeling which they haven't done in years. And underwater vegetation is at levels we have not seen in a very long time. This provides shelter for critters etc., and the fishing for Rockfish (striped bass) is OTT. Some of my family out with Tom Weaver - professional sailor, charter boat fishing captain, Eastport pirate and voice of the Boatyard on WRNR 103.1 FM, our local station. We hooked up with over 60 fish (all on the surface with light tackle) and brought 8 back to the Boatyard right out of the water for dining - sautéed, blackened and old Bay style and served with Flavio's Mediterranean topping. Yum. Fresh rockfish - two hours out of the Bay!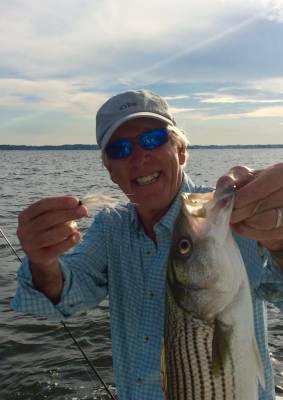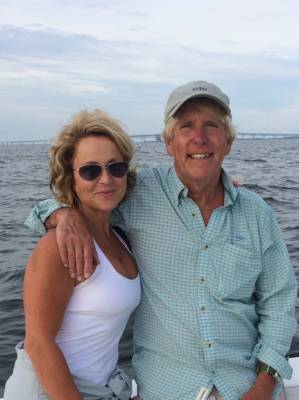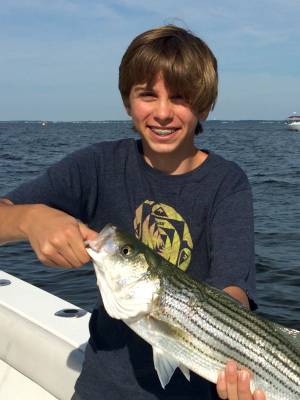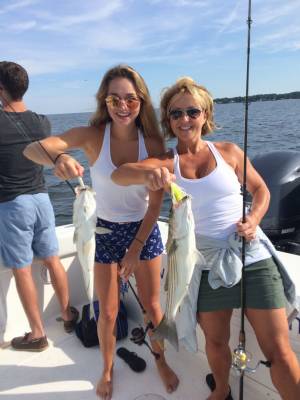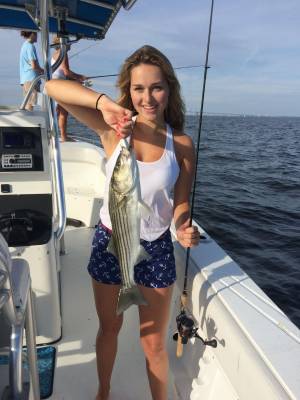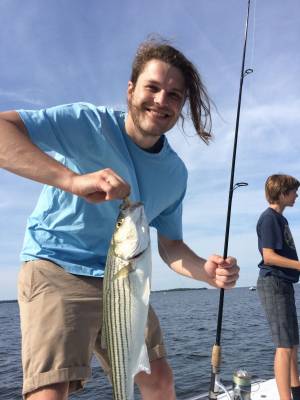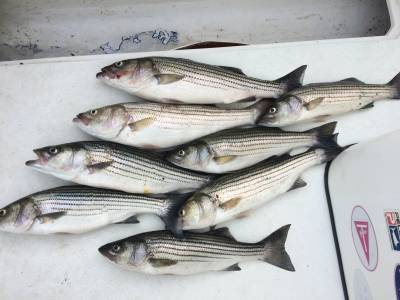 Been to several recent concerts. Last night at Ramshead On Stage was Gregg Allman. He was amazing of course. And a large band with virtuoso talent. Here he is at the piano, and when he was married to Cher. My friend and trainer Harry Legum came away with a pick and set list - groupie extraordinaire. We are soooo lucky to have Rams Head on Stage here in Annapolis. Along with the US Naval Academy, it is among our best assets.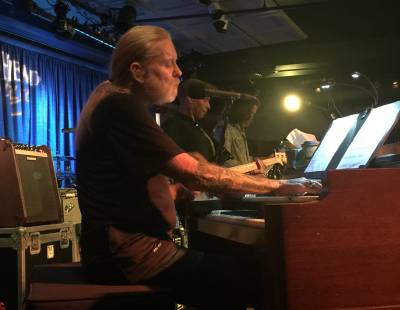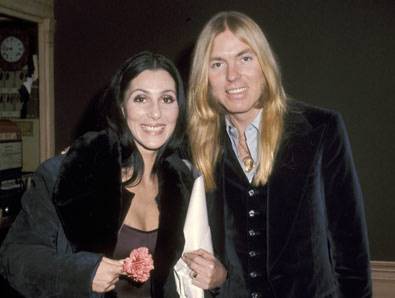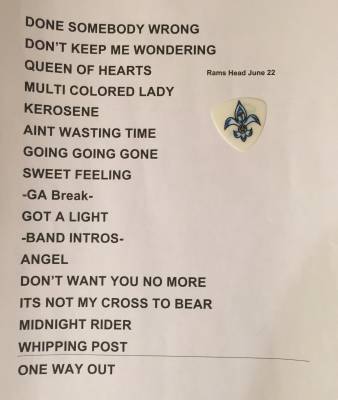 We also went to the Filmore in Silver Spring for Ziggy Marley and Michael Franti. Both were amazing and an easy to get to venue. (First pic is Ziggy and the second is Michael). Ziggy is as good as his Dad was in my opinion. And Michael's walking through the crowd all night is very neat. He has such a loyal cult following. Both Michael and Ziggy gave the crowd long talks about everyone from all walks of life and different types getting along with one another and looking after the planet - it's the only one we have.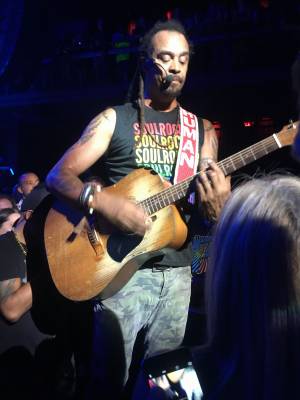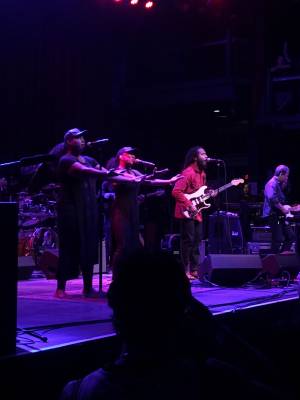 Our next lifestyle charity event is the Boatyard-Mount Gay C.R.A.B. Regatta for Chesapeake Region Accessible Boating for disabled sailors. It's on Saturday August 20 - a fun, family-oriented pursuit-style race and after party at EYC with Misspent Youth - the best rock cover band around. Hope to see you at the party even if you can't sail that day.
On the Boatyard honor front, we've received an award we think is just great. Humans at Sea named the 10 Best Bars for Sailors in the U.S. We were number two in back of IYAC in Newport. We love IYAC so glad to be number two to them.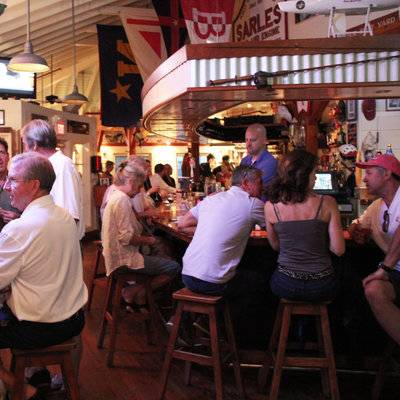 And being a shameless promoter please know that we are now shipping our Best In The State crab cakes nationwide. Click here for the info that appears on our site. Send your out of state friends and family a gift they will always remember. Boatyard crab cakes.
Our famous Boatyard crab cakes can now fly - we ship anywhere in the continental US!