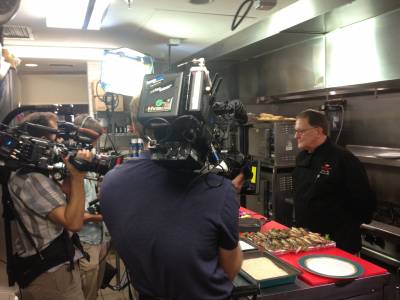 Our Travel Channel show aired about three weeks ago. Chef George was a total star. Travel Channel Food Paradise Super Sandwiches - it will keep airing over time. Watch the segment, click here. Pretty cool for Annapolis and the Boatyard!
Busy Fall at the Boatyard and Eastport. The Boatyard Beach Bash at and for the Annapolis Maritime Museum was a sell out success on Sat. Sept 17th and a record amount of money was raised to support their educational programs. As you may recall it's our Parrotthead event with members of Jimmy Buffett's Coral Reefer Band joining other singer-songwriters from Florida and Nashville. This year's line-up included Coral Reefers Peter Mayer and Doyle Grisham joining John Frinzi, Scott Kirby, Jim White, Aaron Schertz and Peter's son Brendan Mayer. JB's close friend songwriter/author Tom Corcoran and Radio Margaritaville DeeJay J.D. Spradlin were also here to hold court.
Just before the Beach Bash, G and I went to Montauk, Long Island for a day of fishing the "blitz" and then went to see Mayer Kirby Mayer play at the Stephan Talk House right nearby. The false albacore (baby tunas) were blitzing and catching them on light spin gear and fly rods was amazing. The Talk House has been a bucket list item for a long time. Iconic place. Check off! And very close to Paul McCartney's home in Amagansett—didn't get a check off an invite for tea from PM though.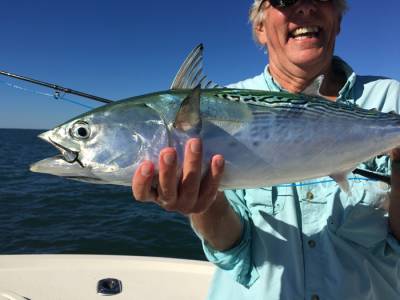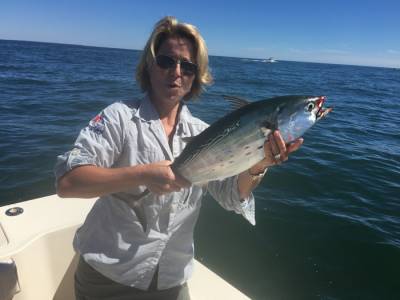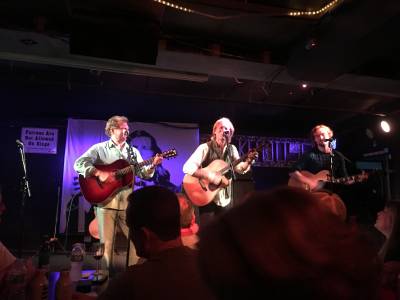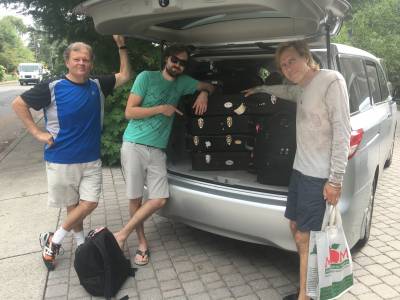 The week of our trip to Long Island Jimmy Buffett was here at the Boatyard for lunch - crab dip, conch fritters, Maryland crab soup and crab cakes. After lunch I joined him and US Naval Academy friends sailing on their schooner Summer Wind and a replica of the Yacht America. He loved the crab soup and crab cakes of course and a tour of all the Boatyard artifacts including several concerning him.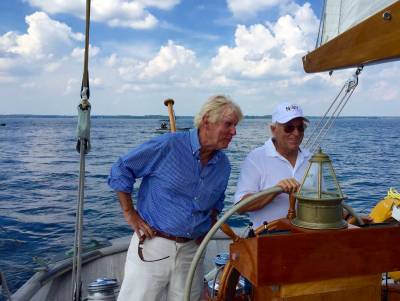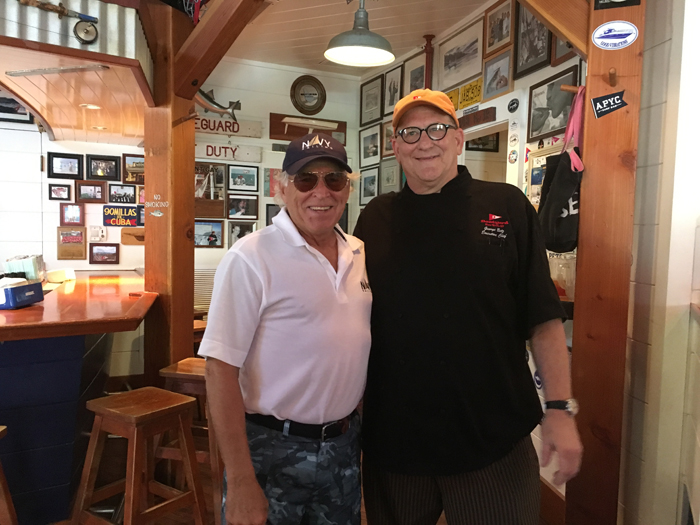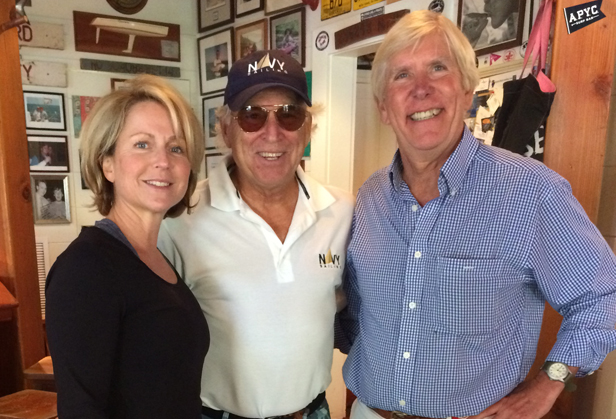 Then we went to England to visit with G's family and friends. Had great visits to the Royal Thames Yacht Club, Harrods - that's G in the caviar bar - Buckingham Palace, Churchill's War Room, Windsor Castle – Eaton, the boarding school many GB Prime Ministers have attended where the boys wear tails. We also had dinner at Sexy Fish and after dinner drinks at Annabel's with my Alex. Brown & Sons mate David Weaver. No pictures at Annabel's I was told after taking the one below - too many celebs hang out there. (Google Annabel's – it's worth a look - editor's note: WOW!) Also lots of great food in pubs and Indian restaurants. Last up, we visited Rye on the coast.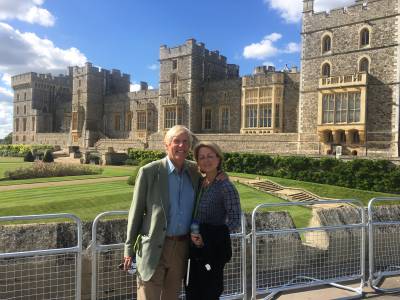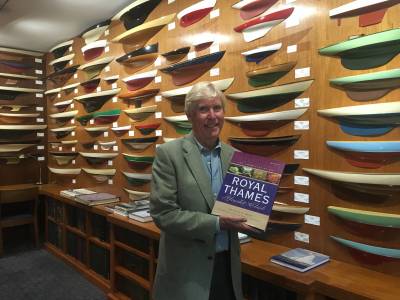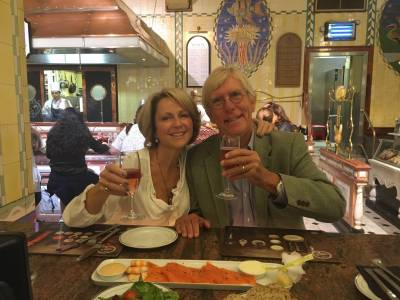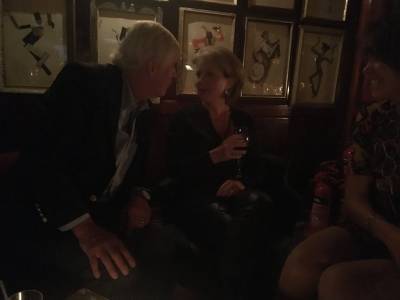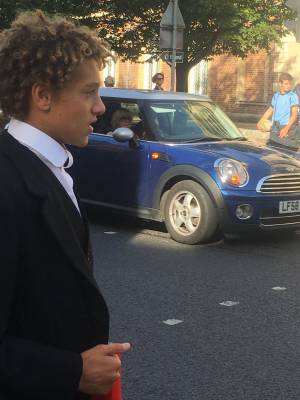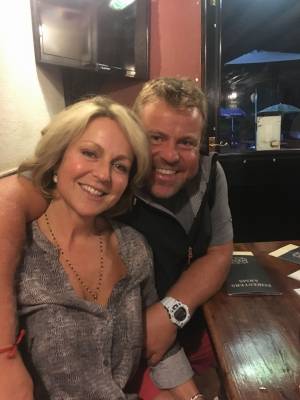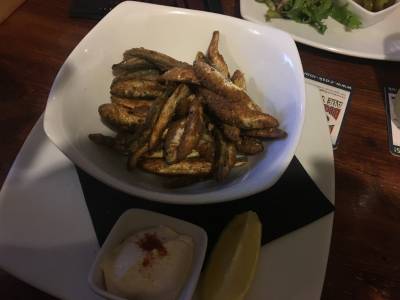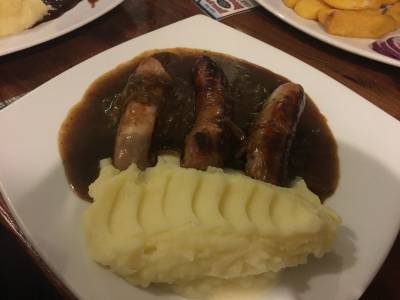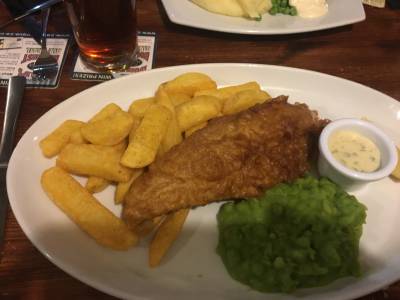 A lot of travel - don't stop now! Off to Livingston, Montana for singer-songwriter Scott Kirby's wedding celebration. What a great town and the people there were an amazing lot and way too much to write about. Some fishing on a spring creek off the Yellowstone too.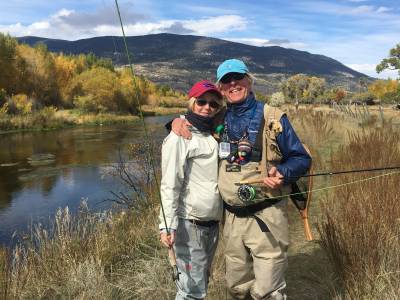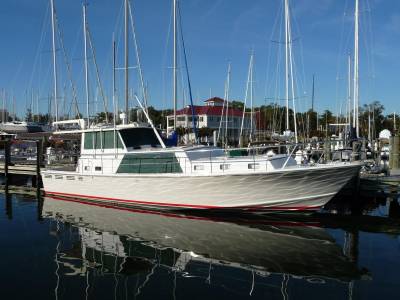 We returned home and bought a boat. A 1994 Dettling. Only about 19 were built on the Eastern Shore on a Ray Hunt hull. More to come about the boat—a long story. We are excited. She spoke to us.
We visited San Fran for the National Sailing Hall of Fame induction at the Saint Francis Yacht Club and sneaked up to Napa. A few vineyards and meals in Napa and Yountsville. French Laundry- did go inside to beg for reservation. No luck but we can say we've been there! Check off bucket? - don't think so. But I did finally get to eat at an In N Out Burger—amazing – big check off!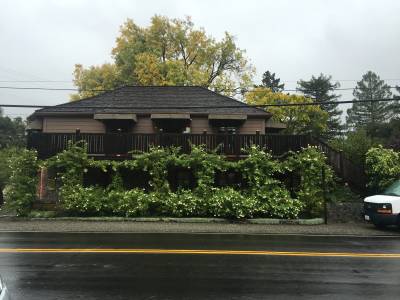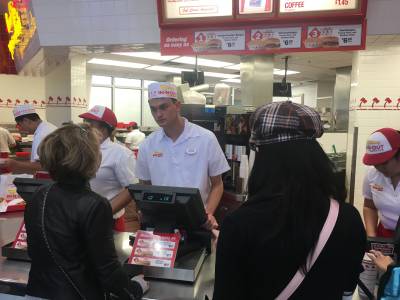 Finally, my Fall fly fishing trip to Craig, Montana - talked about last year too! Normally 20s, 30s and 40s –this year 68 degrees. Good bye glaciers. See me and a Big Mo Brown trout along side the beautiful bluffs.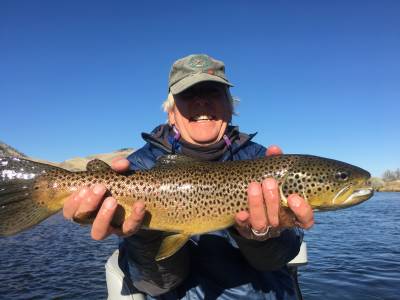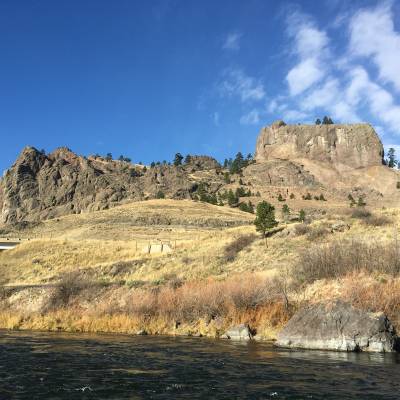 Now we are pretty current - and yes our Maryland Crab Cakes are shipping on-line. Click here to order the Boatyard crab cakes. All Killer No Filler. Great Holiday gift for those who have moved away and want the real deal....remember the cool Tshirt to go along with it....and the fleece, hats, mugs and all other cool Boatyard gear. Happy Thanksgiving!!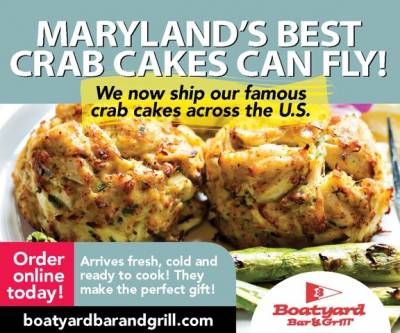 PS We will soon premier a very cool film we produced (January/February, we'll let you know) – by T2P.tv – on the MRE-Maritime Republic of Eastport. I must say it's amazingly good. (Great job Bruce and Ashley). Does anyone know Robert Redford? (think Sundance?)
Cheerio for now!