November 1 - today is 70 degrees, wow! We won't see this again until next April/May. I'm swimming outside for about the last time this year.

We held our last outdoors charity function on Sat Sept 15. It was supposed to be the Boatyard Beach Bash for and at the Annapolis Maritime Museum. BUT, the hurricane was coming up the East Coast after making land in North Carolina and many of the amazing artists fly up from Florida and Nashville. The Governor declared a state of emergency and the AMM would surely flood so we called it off on Tuesday morning. Darn! Wait, on Wednesday AM the storm track shifted south. Mayer Kirby Mayer, one of our headliners for the Beach Bash, called to say that they were on tour in the area and could still perform for a three-hour concert. At a Wednesday morning meeting at the Museum quick decisions were made. With all of our WONDERFFUL sponsors still in we would refund the sold-out Beach Bash tickets and sell our Hurricane Party tickets at a lower price, get a food truck, have a drink table and Boom! we were a "go". The evening was amazing! Peter Mayer created a bidding frenzy when he offered for auction concert tickets to next year's Jimmy Buffett concert and because of the generosity of some guests in the audience, the museum cleared the same amount that we would have from the bigger event. Thank you, Mayer Kirby Mayer and AMM for their quick reaction time by their incredible staff. Thank you sponsors and our guests who had a great show on a beautiful evening. Here are some pictures from the evening taken by our friend Ken.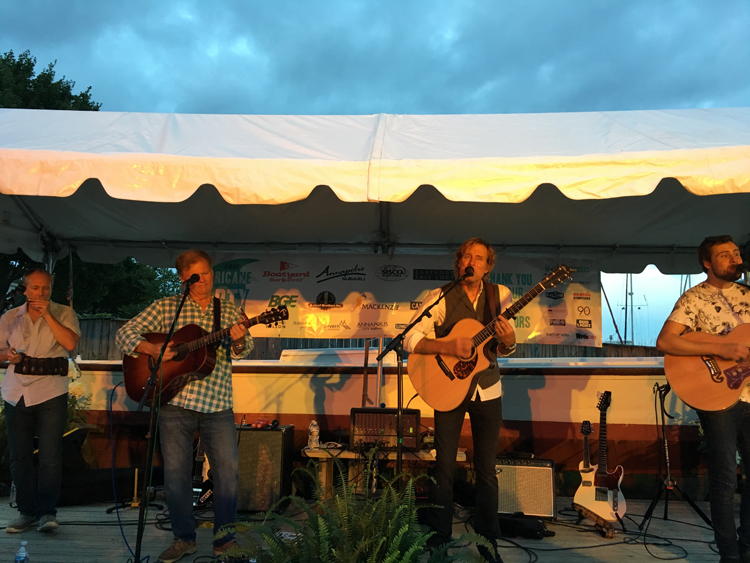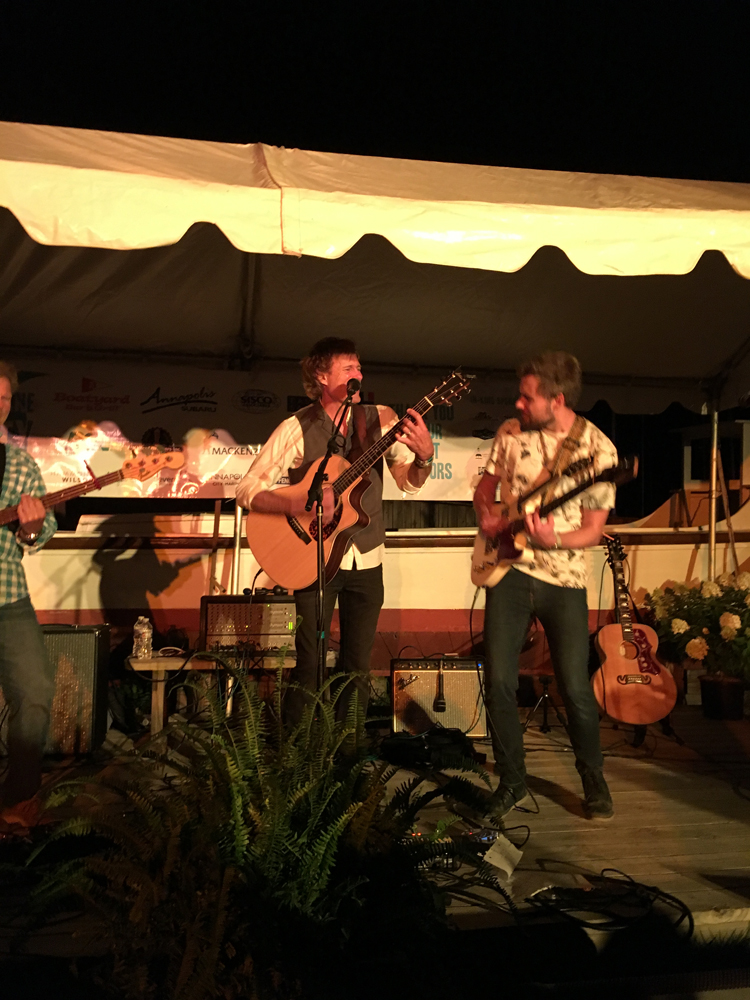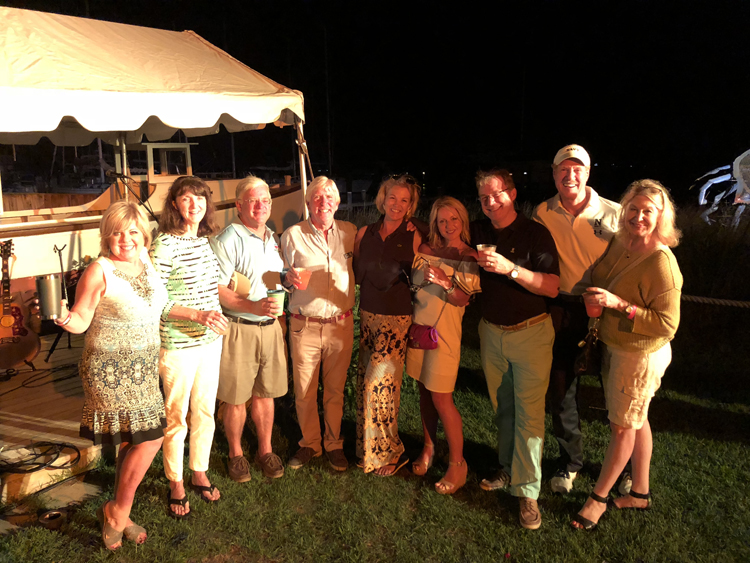 Right before our annual trip to Europe we attended the Congressional Medal of Honor Gala Dinner at the Naval Academy. We couldn't pass up the chance to have a pic with Jay Leno and Emcee Norah O'Donnell. Shameless groupies!!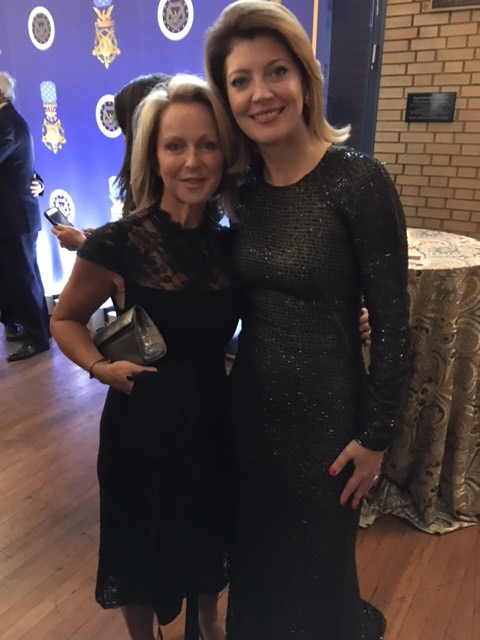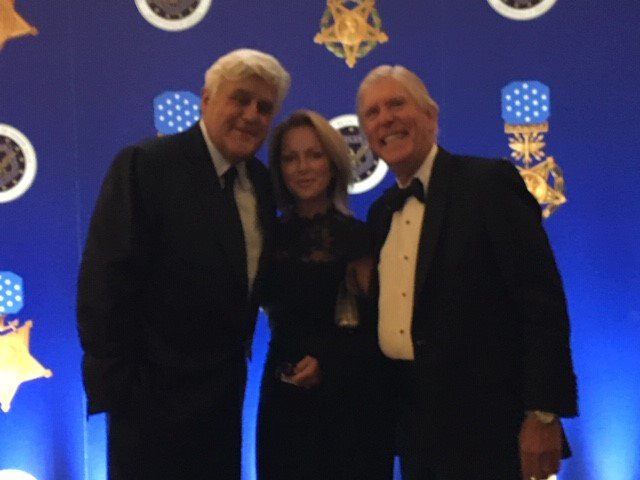 We were off to London to see G's fam and catch Hamilton for the third time. We found that, because the English clip their words, you could hear every word unlike in NYC (which of course was also amazing). We visited Chartwell, Churchill's home. It's been totally preserved. His artwork which was his relaxation is displayed in a gallery. He painted about 300 pieces and about 150 are still at Chartwell. The others he gave away and sell at auction at $1M each. There I am in front of Chartwell flashing the V for Victory sign. And some amazing Scottish eggs at a nearby pub.

On the move, we're off to Paris via the tunnel where we ate and toured street art and ate and ate - visited markets to taste everything....dinner at the Eiffel Tower. We also saw Jimmy Buffett in concert for 1,300 people at Le Cigale which is very special (dates back to 1887). Jimmy, Peter and Brendan Mayer and the band on stage.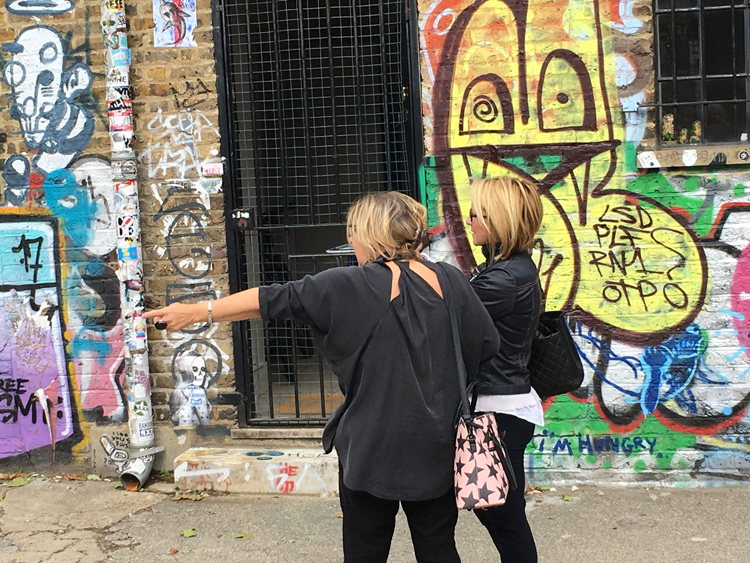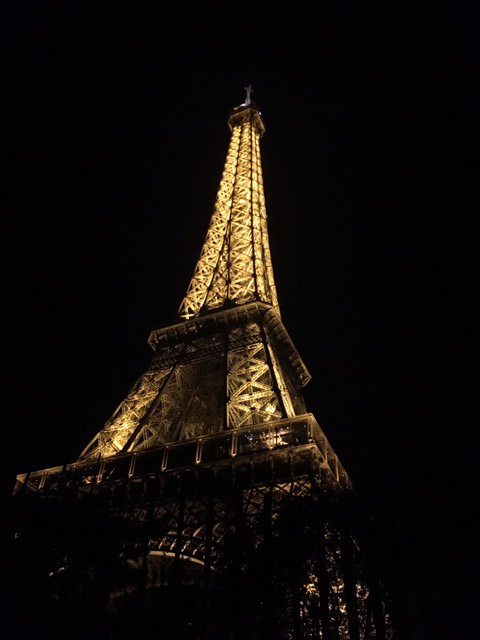 Zig: It was off to Hopetown to inspect the work being done. Zag! Back for Navy football -the most user-friendly sporting event anywhere. Love the Mids! And can you believe last eve was Halloween?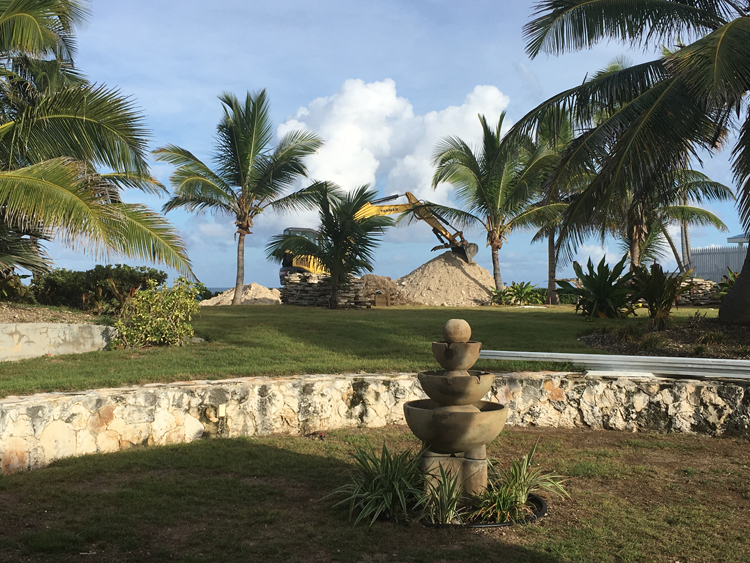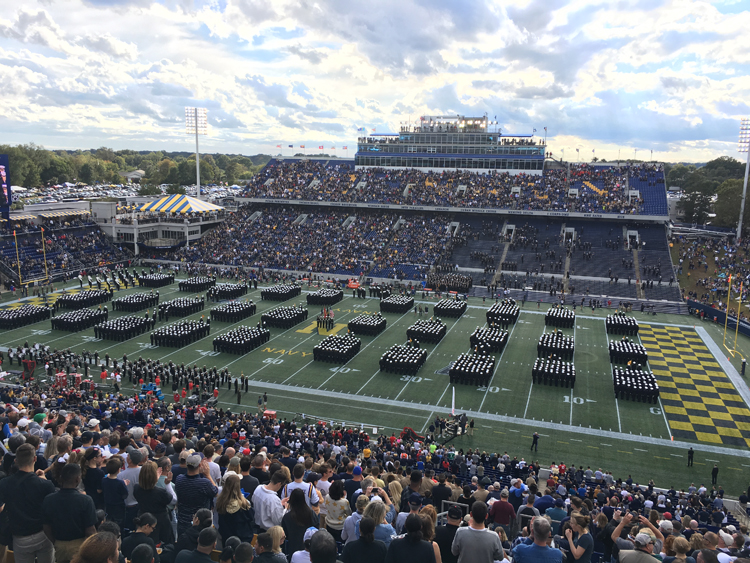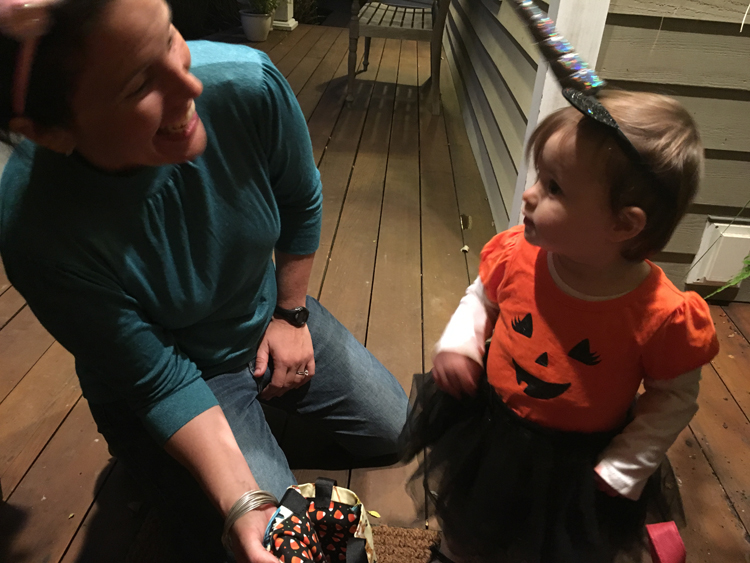 With the holidays coming get your orders in for Boatyard crab cakes which are shipped overnight nationwide, fresh and cold. We also ship crab soups and crab dip. Make great holiday gifts for family and friend - and for corporations too.
With our four outdoor charity events in the books for 2018 we want to thank all of our sponsors, attendees, volunteers - you are what make it all possible. We have so much fun, let's do it again next year!