September and lots to write to you about..............
Before Fin and the Sailer girls head off to school we got them to WRNR to do a radio ad. They have done so about 8 or 9 years now. Fin, Morgan and Lilly Sailer at the station. Of course Eastport Pirate Tom Weaver is the voice of the Boatyard and Tom with WRNR producer/DJ Rob do an amazing job.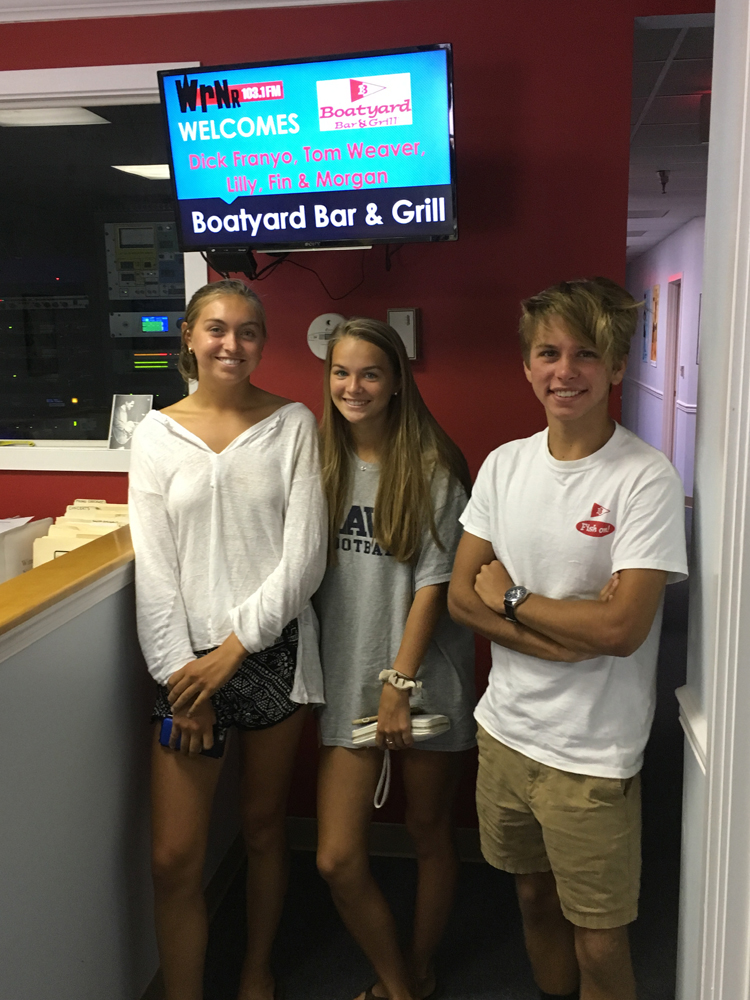 The third of our big outdoor charity events was mid-August - the Boatyard CRAB Cup to benefit CRAB - Chesapeake Region Accessible Boating for those of all ages with disabilities including wounded warriors. This regatta was followed up later that week with the CRAB Annapolis Police Dept Youth Sailing Camp for at risk kids. What a great group!! G and me with Title Sponsor Annapolis Volvo's Michelle Eichorn at the afterparty featuring Misspent Youth - amazing band. Thank you, Michelle!!! And of course, Mt. Gay Rum and Red Stripe Beer among others. Me posing with our Boatyard team, GM Kevin and servers Gabby and Michael. Our Captain and crew on Juice, very respectable showing less than a minute behind the other Alerion that races in every regatta. Good going Dave. Enjoy the pictures, more on our site Boatyard Bar & Grill gallery.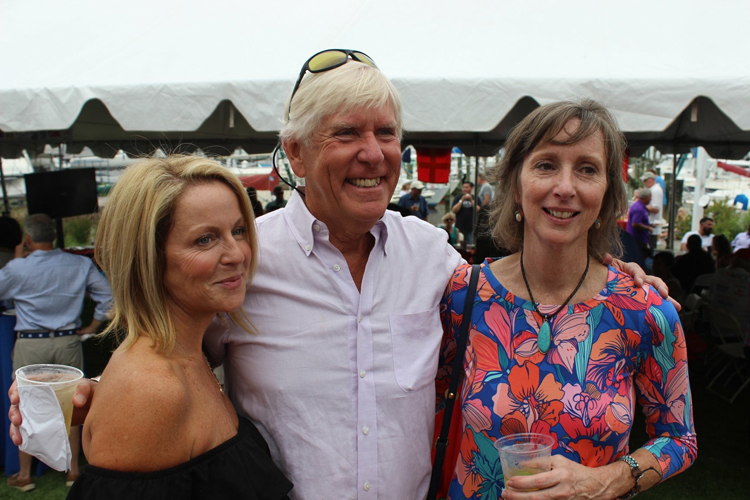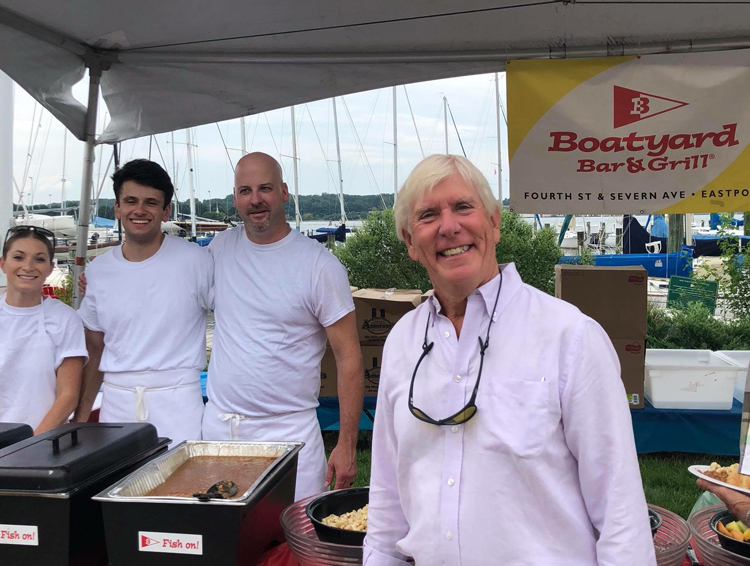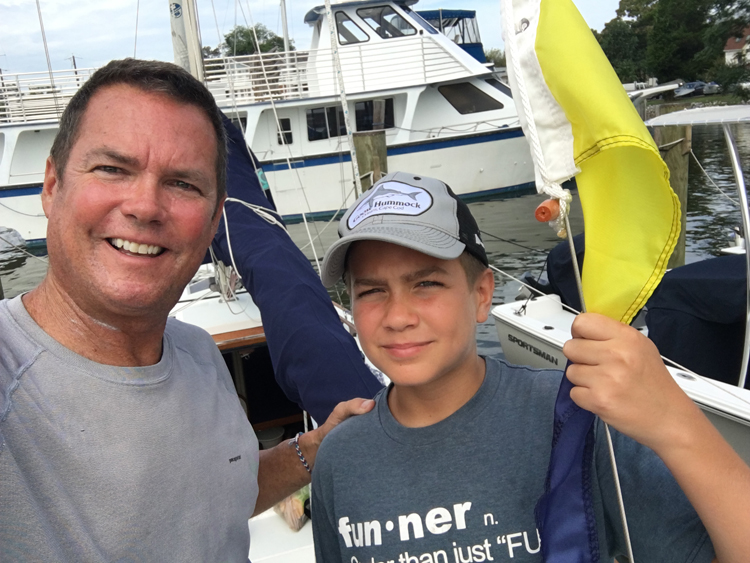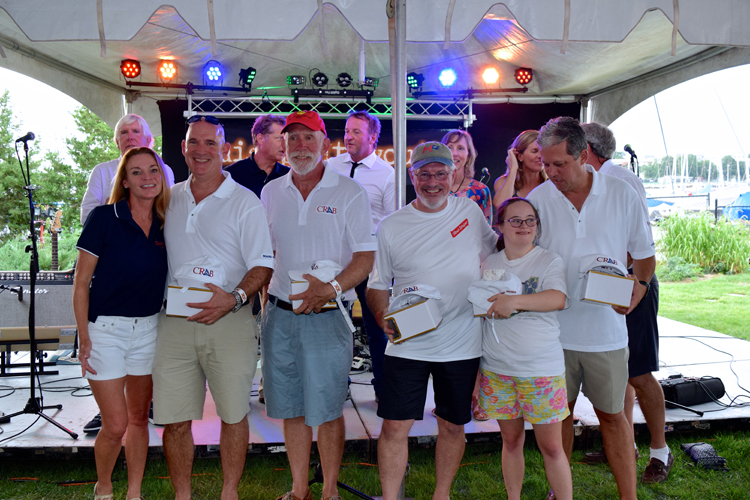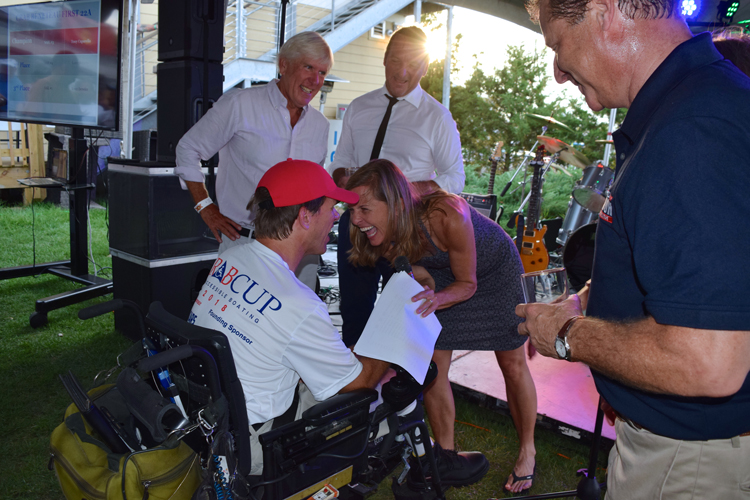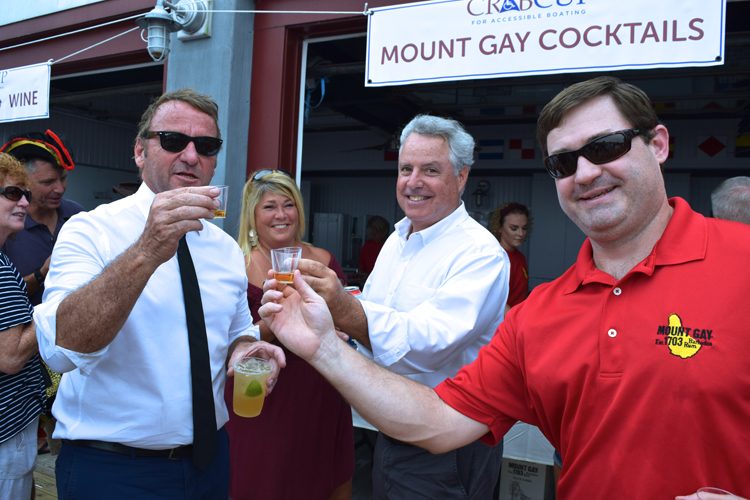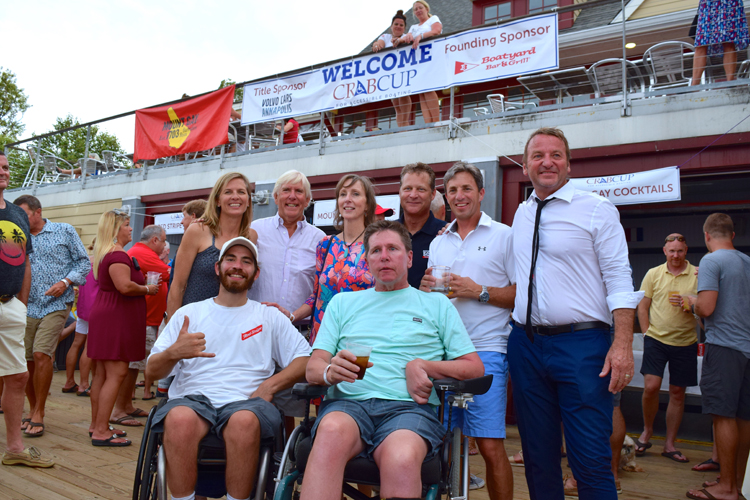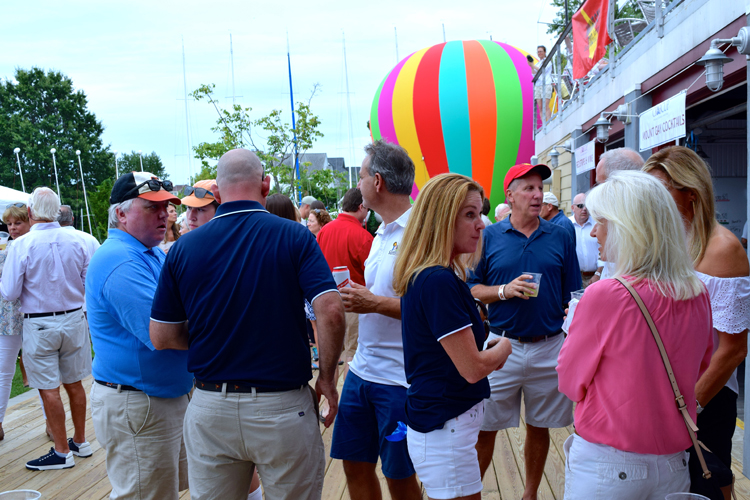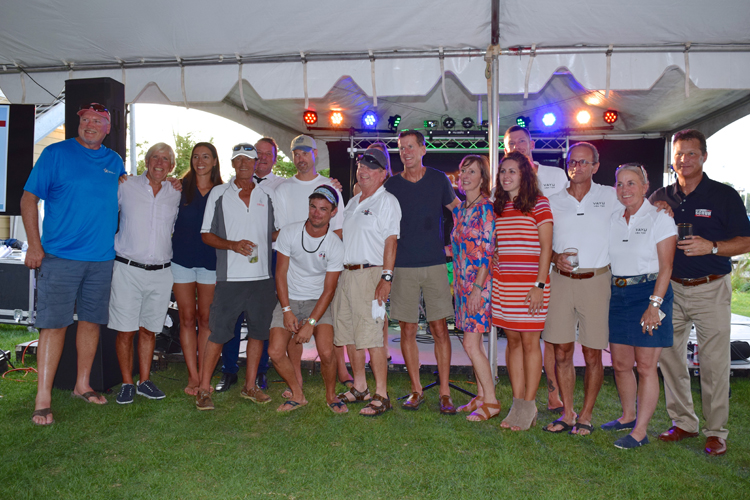 We hung a very special picture of our dear friend Jimmy Allsopp on his beloved Blanche in a primo spot in the bar/lounge area. Thanks to Wilber Keyworth for bringing it to us. We miss you Jimmy.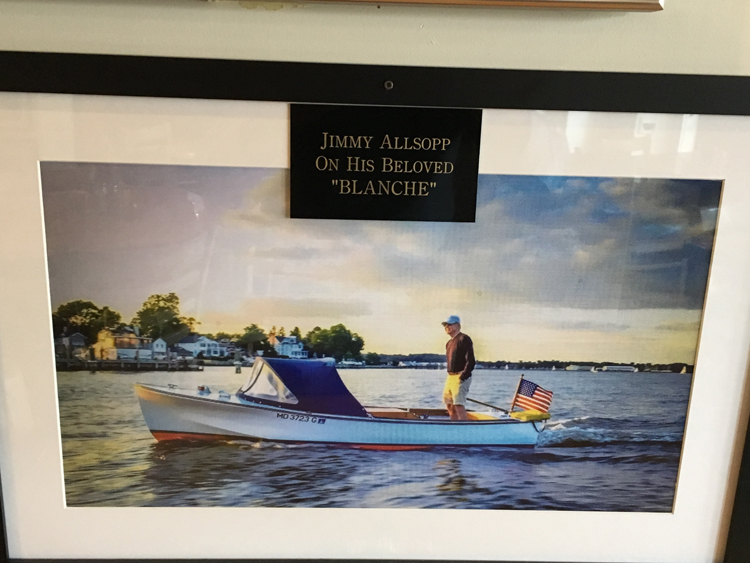 August brings its thunderstorms over the Bay....and a double rainbow. We took the Film Boat to the Big Owl Dock Bar to see our good friend Scott Kirby and Country Dave. (them on stage and me with Big Al, owner). Scott and me at the helm of his boat off Kittery, Maine. Beautiful sail - saw a whale and a sunfish.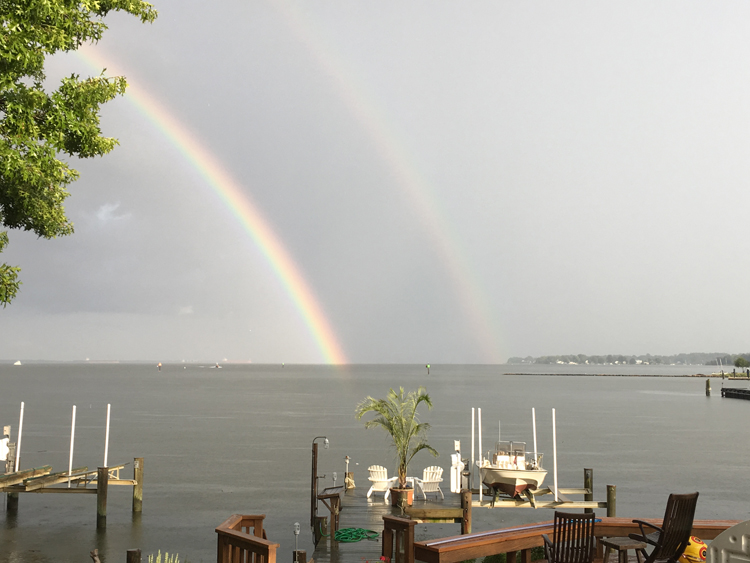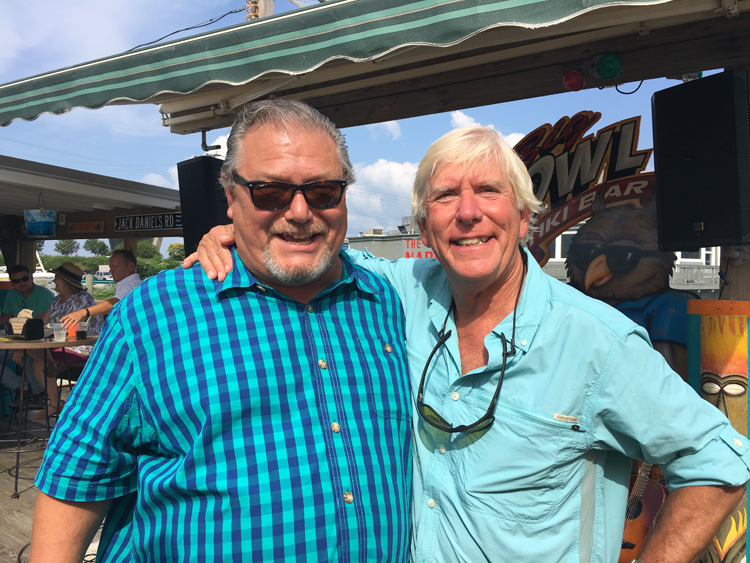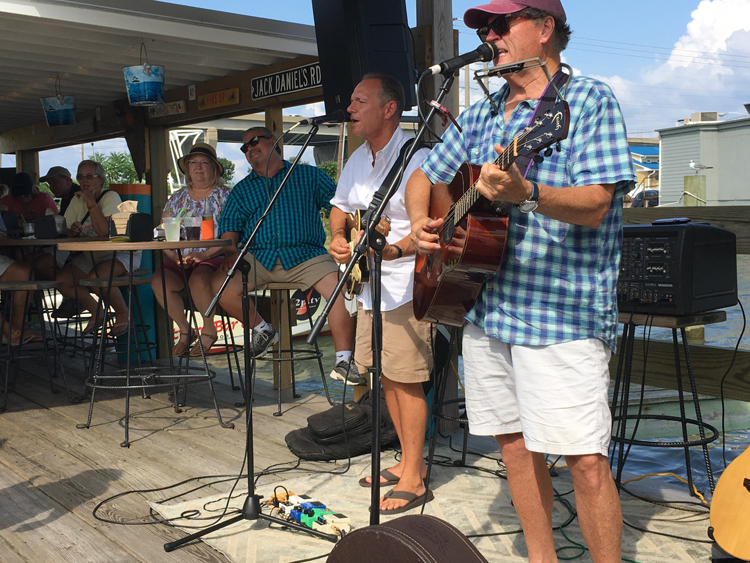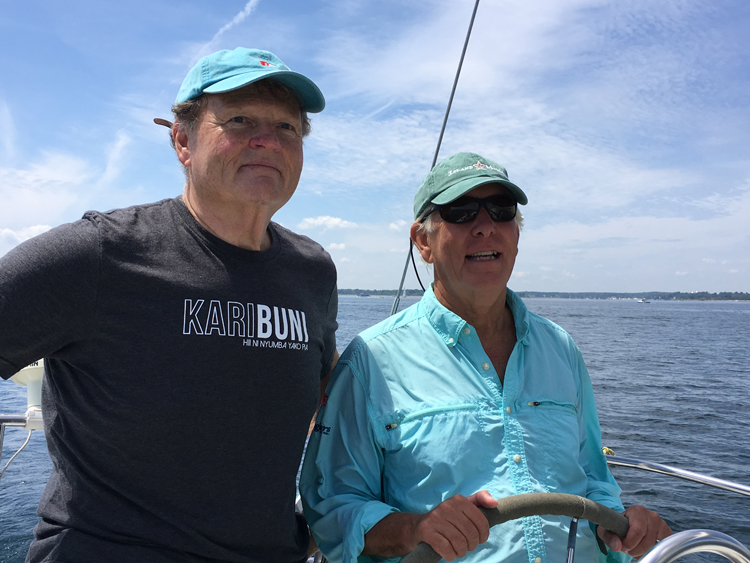 The Gendells and we woke up early on AM to go out to see the Eagle, the training tall ship for the Coast Guard Academy (in all her glory at first light) and the model that resides in the Boatyard. Come see it in the glass case (near the retail area) next time you are here and read the amazing story.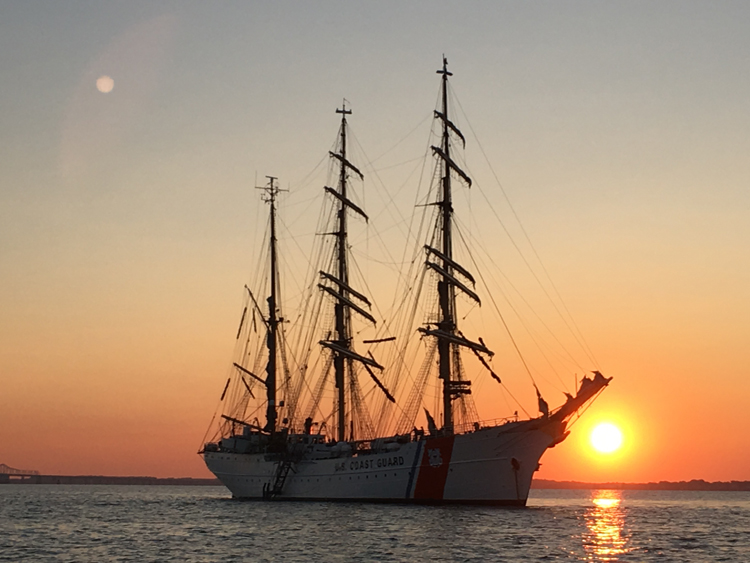 G and I finally got out on the Boatyard Film Boat during the AYC Wednesday Night Series with the film team from t2p.tv,Bruce Nairn and Ashley Love.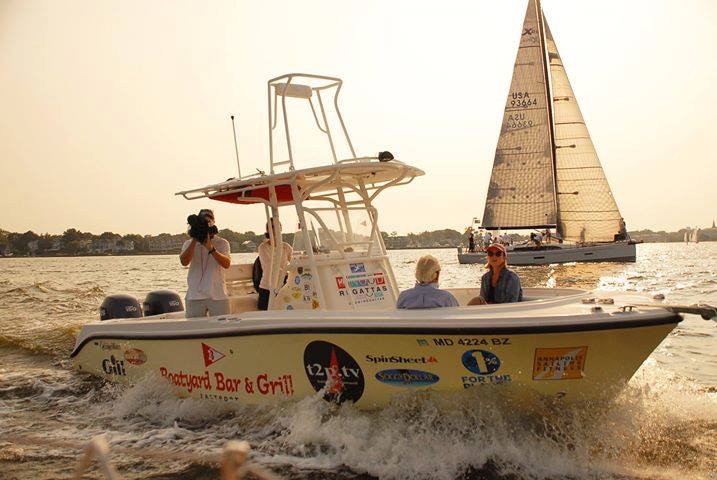 Late summer has brought the Boatyard some amazing soft-shell crabs from Chef George's secret sources. What is he promising the watermen for the beauties? Whatever it is they are well worth it.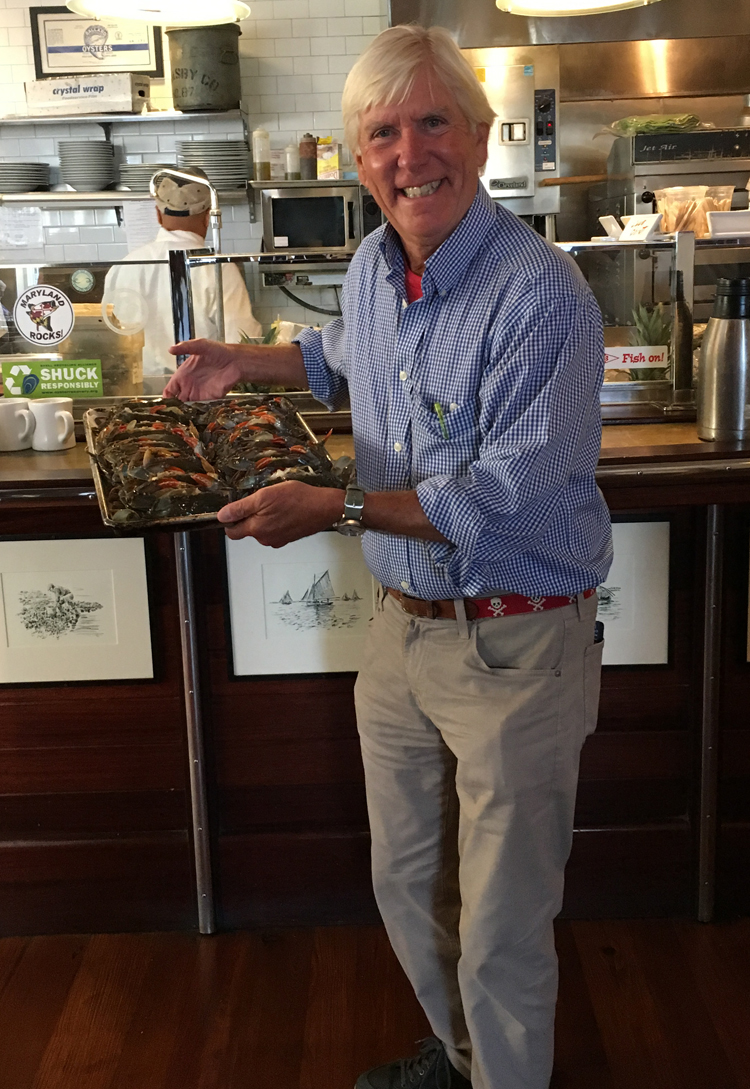 We had the Bacons over for lunch - great pic of us with Michael, Betsy and Kevin Bacon and Terry and Shell Hutchinson. Terry took them out sailing in the AM on Juice. Fun day for all of us. Please give to sixdegrees.org, Kevin's charity.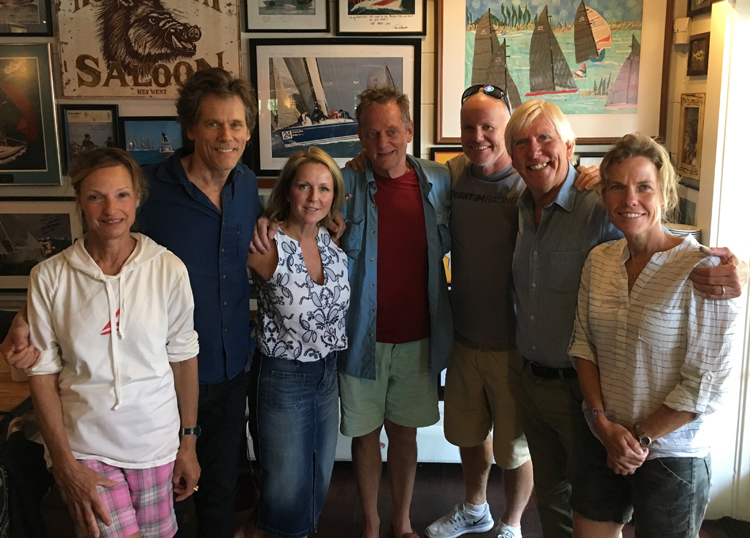 We love the Rams Head on Stage as you all know by now. G met Billy Bob Thornton. He came off stage to greet the entire crowd. Very cool.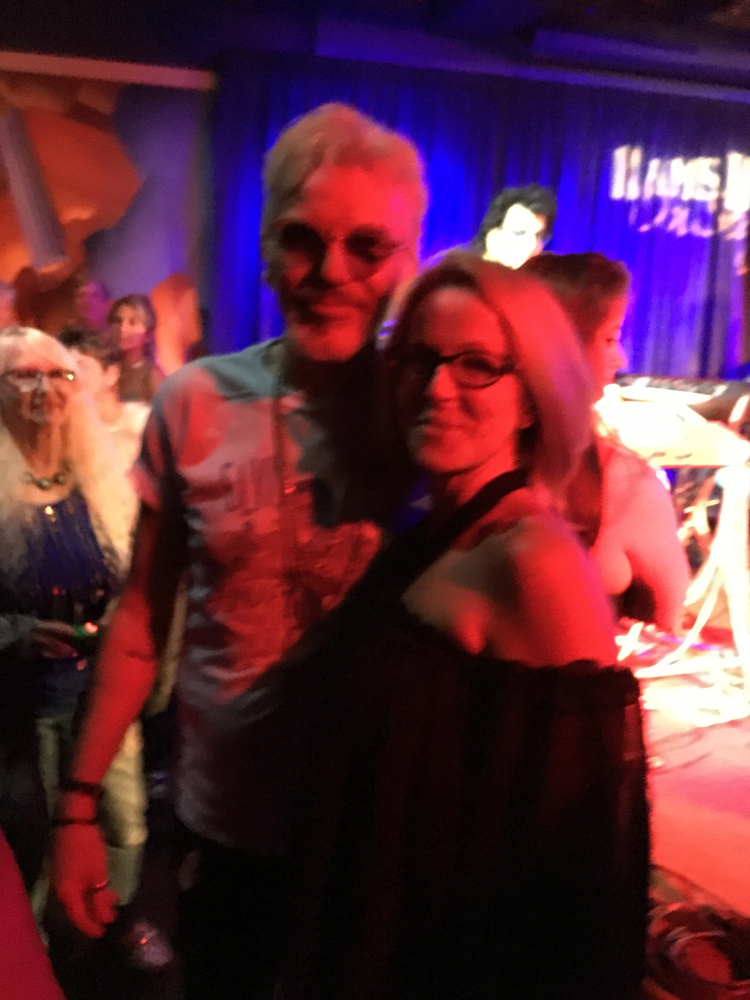 September means the Mids are back. The Boatyard loves the Mids....some "Firsties" on their first visit to the Boatyard - all part of the first-year sailing team.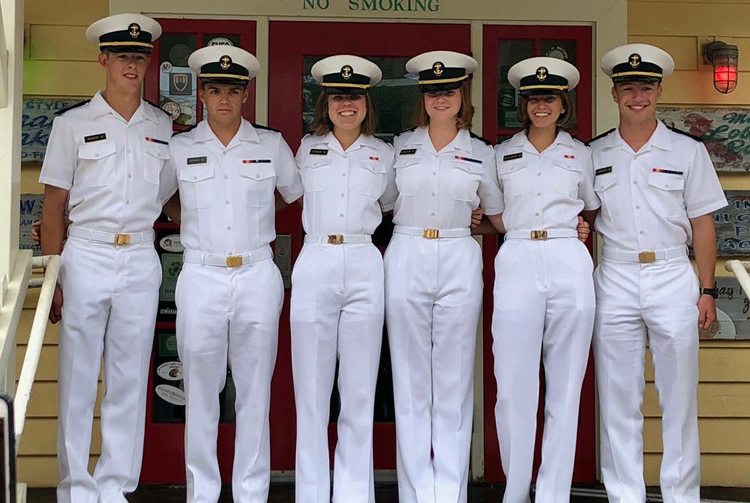 Big weekend here with the Mids in Hawaii playing Hawaii and John McCain being laid to rest at the Academy. What a hero and a honor for our town.
Next up on September 15 is our last event for the year - the Boatyard Beach Bash at and for the Annapolis Maritime Museum. An amazing lineup of talent. See you there.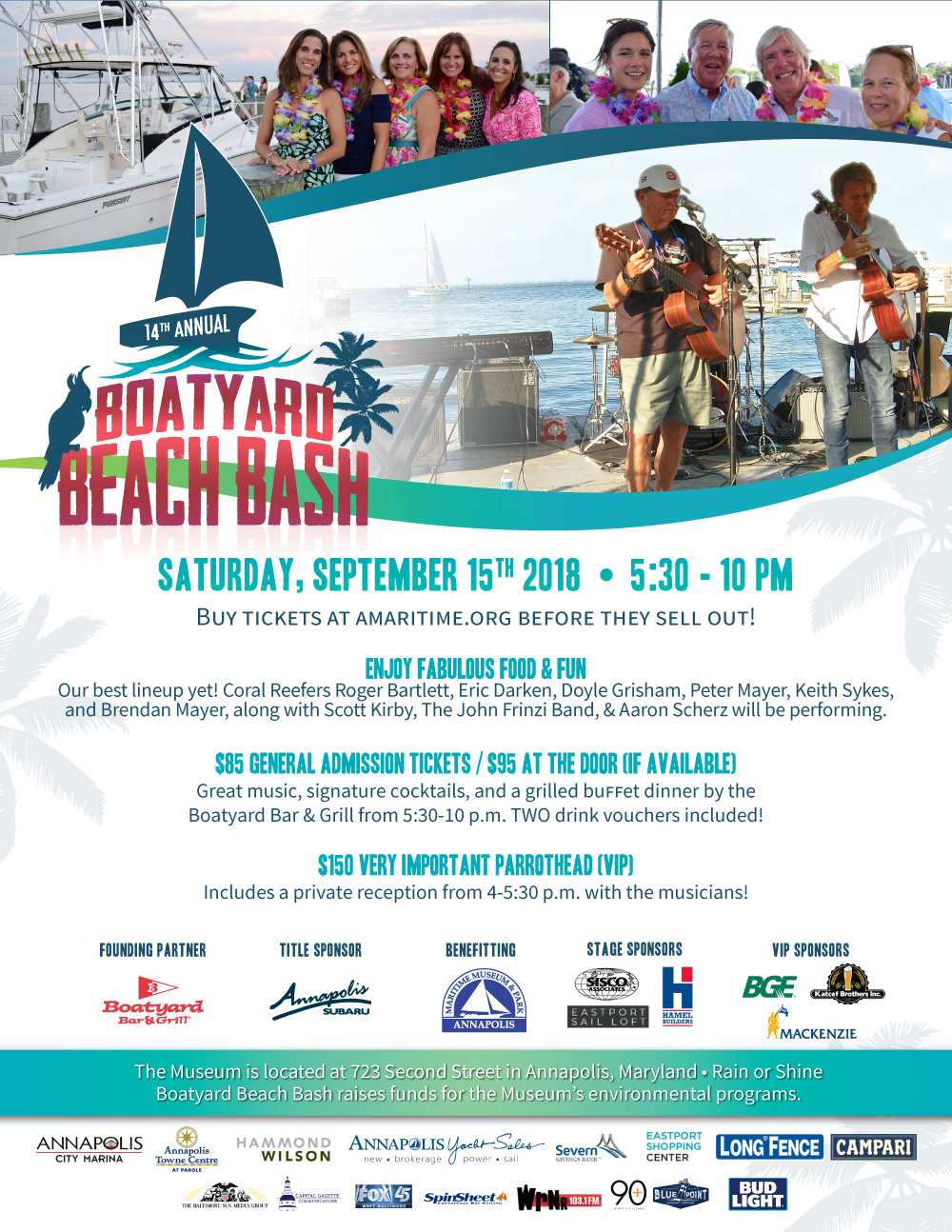 All for now - cutting it short as Hurricane Florence is definitely on the radar!