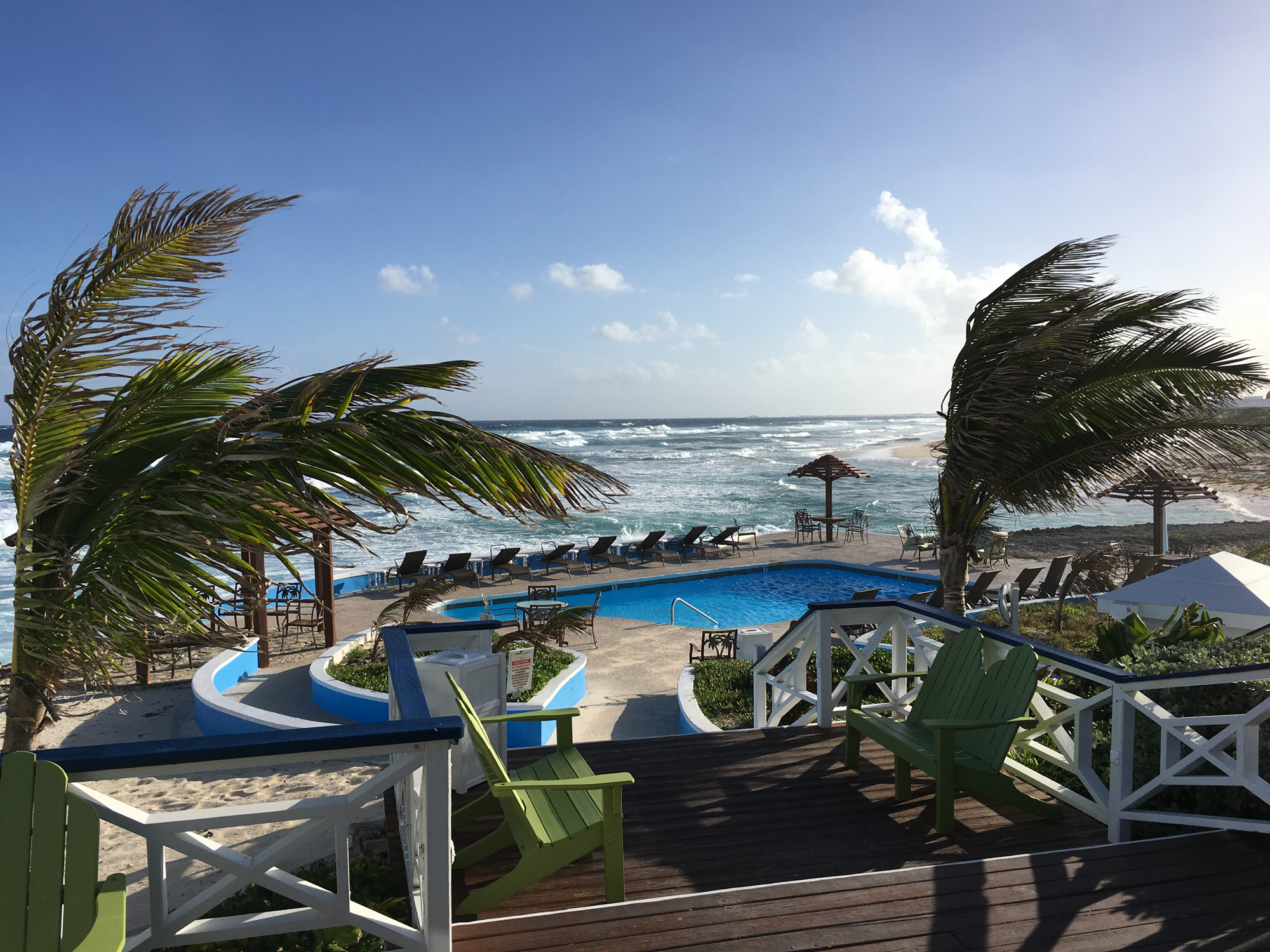 The Boatyard Bar & Grill's Dick Franyo Blog reveals his winter perspective – fun from mostly warm places!
Last Blog was end of December. Now it's almost spring. Paula asking "Dick where's the Blog already?" OK, just a few more pics of winter on the Bay. Can't help myself. How many shades of grey? (Editor's Note: 50?). And one with the Pilot Launch taking Bay pilots to and from the ships anchored in the middle of the Bay waiting to go into the Port of Baltimore. It's a great career btw! Speaking of ships anchored waiting to go to the Port of Baltimore with this weeks high winds there were 21 ships anchored out there. A record for me.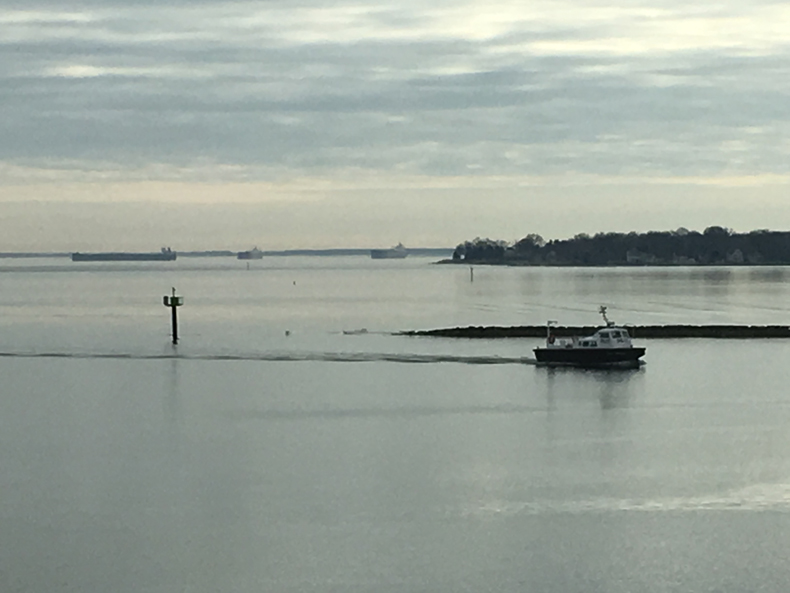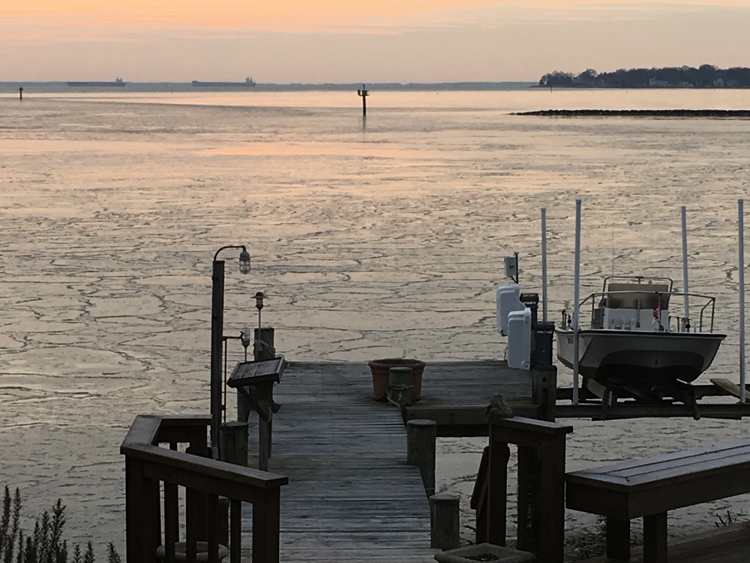 The Naval Academy team sightings at the Boatyard……

At the Boatyard we often get USNA athletic teams or visiting teams……..this is the USNA swim team in the back dining "Market" area. (Broad shoulders and no body fat - Damn!!). We are always honored to have the Mids. My always quote - two of the great things about Annapolis—"The Academy and Rams Head On Stage!!"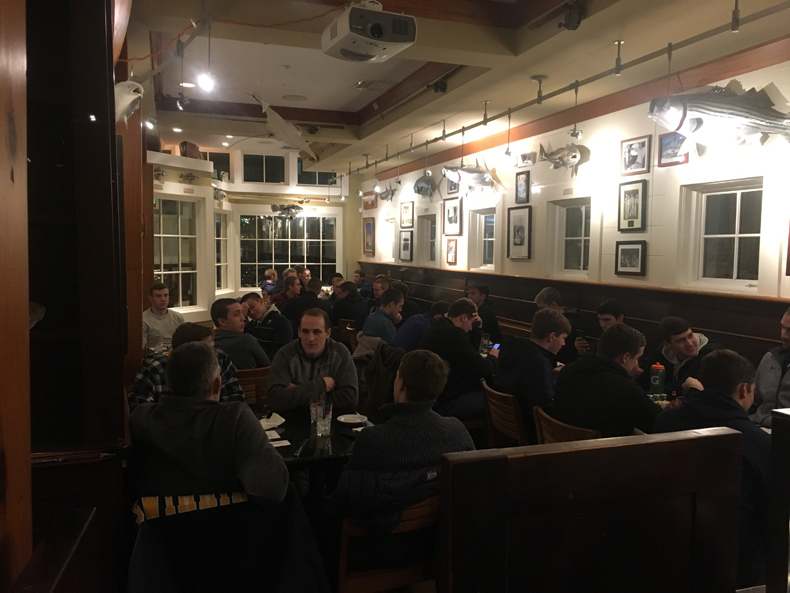 After the long pull from Thanksgiving to Christmas we got to decompress with 10 days in St Barts - our fav place, although Hopetown is a close second. SB took a direct hit by Hurricane Irma with 175 mph sustained winds and apparently 250 mph microbursts. Just about all of the hotels and some of our fav restaurants were closed but they are coming back and it will be better than ever. Too many pics but we like them all!
Lunch at Shellona at Shell Beach.
Swimming laps in our villas pool to "earn" the rose' wine at lunch.
The sign of St Barts Marine - a great chandlery on the Quay (it's where I saw the photo of the fishing skiff I shipped back from SB way back when that hangs on the wall at the Boatyard, but that's another story).
A David Wegman painting hanging at Eddy's Restaurant- "Mary"- one we don't have and now on my to-buy list. We have about 10 of David's pieces hanging at the BY.
A gecko at dinner.
Breakfast at Le Bar de L'Oubli - boiled eggs in a cup with toast strips ("soldiers" I am told) to be dipped into the egg. L'Oubli is about the best people watching in SB - sailors, movie stars, moms having dropped their children off at school, even bar owners from Annapolis… Watch the series The Crown - Prince Phillip and Prince Charles as a very young boy are eating breakfast and the servant is cutting "soldiers" for him to dip into his egg. Phillip to his young son Charles - "You know Charles this isn't how normal people live." And so he sends Phillip to the boarding school he had gone to — not Eaton for sure but a school in Scotland to learn about real life. You will have to watch the series. Wonderful!
We went to a small hotel for lunch and dinner- Francois Plantation. Here is a picture of a turtle crossing the dining area at lunch - very slowly. G and her rose'. And a picture of their cigar bar. Tres' cool! And we have some copycat ideas from it for the BY art wise.
A few more pics from SB - a small boat bringing mahi in for that night at the local restaurants and how SB solves it's parking issue—just make do and take off all of the rules - lesson for us from our island friends maybe?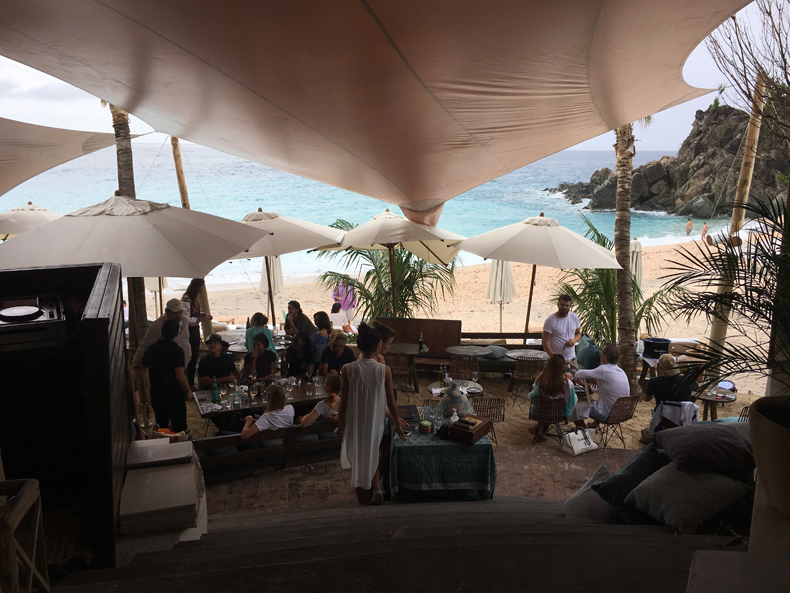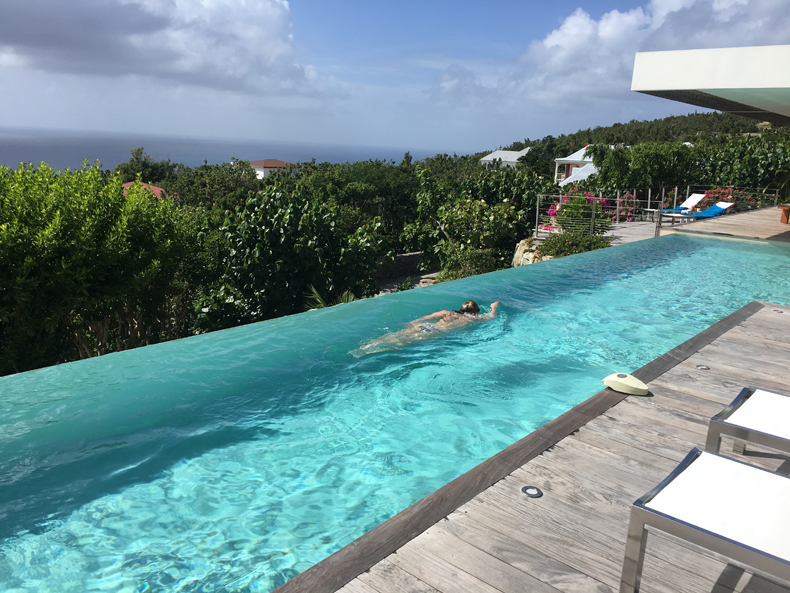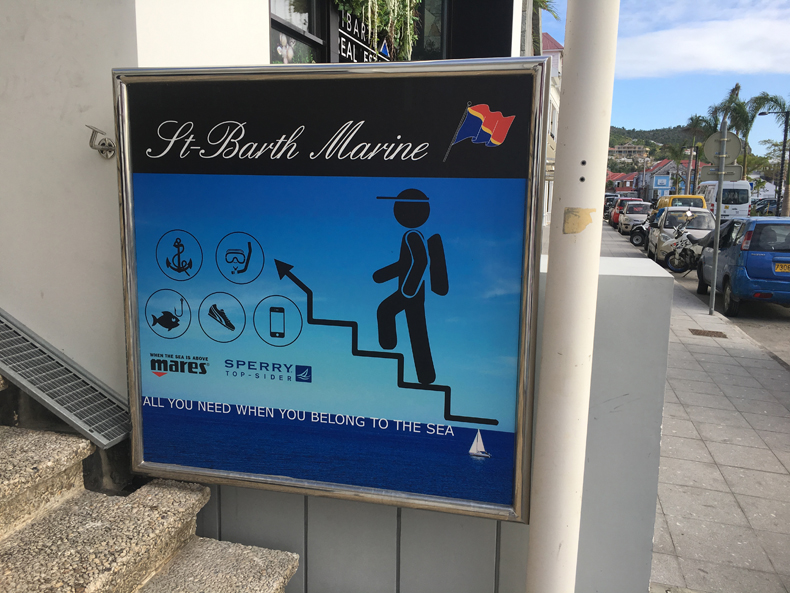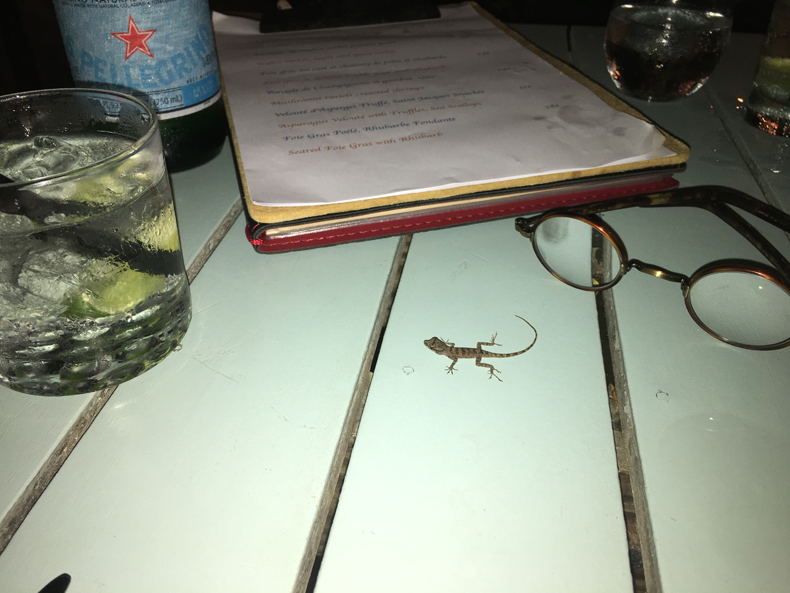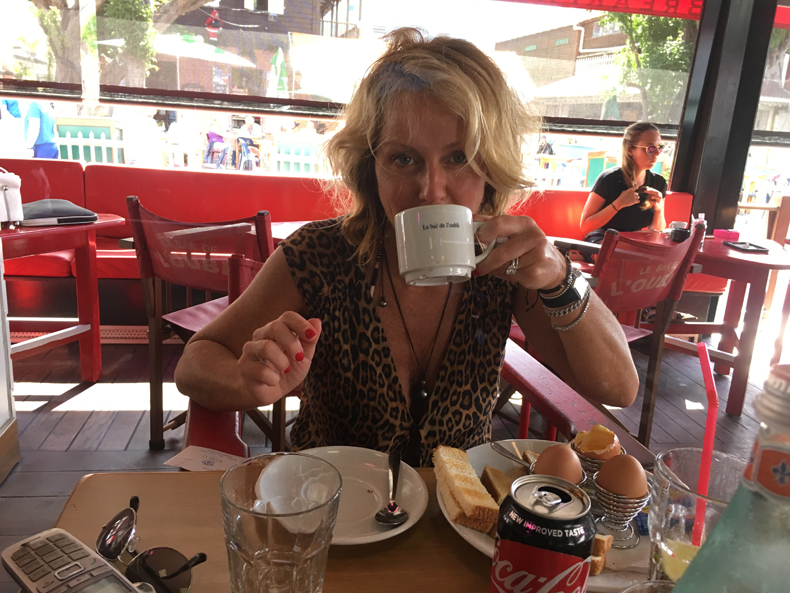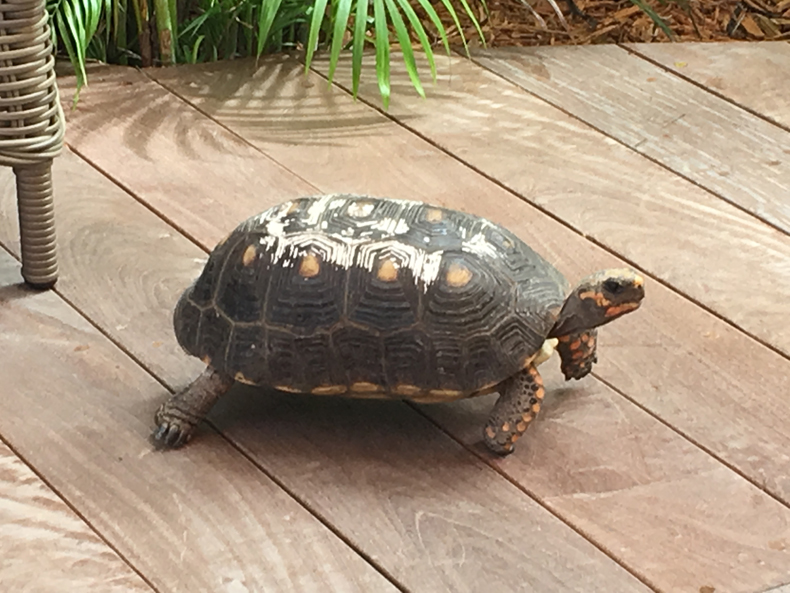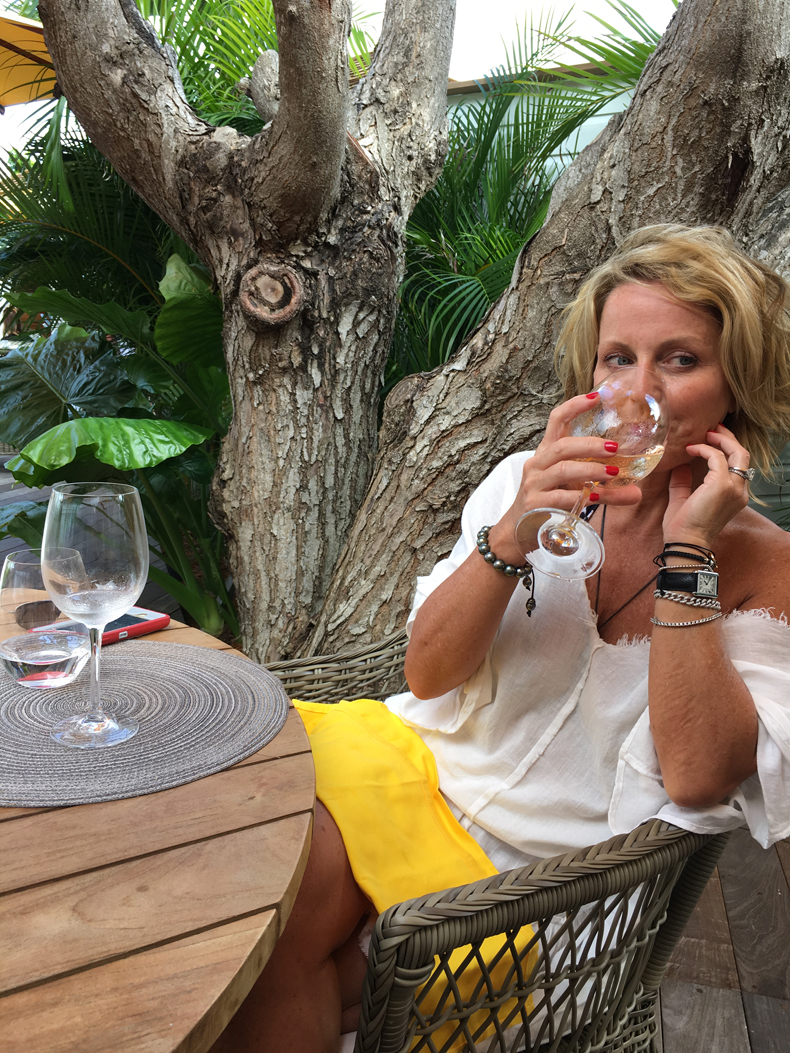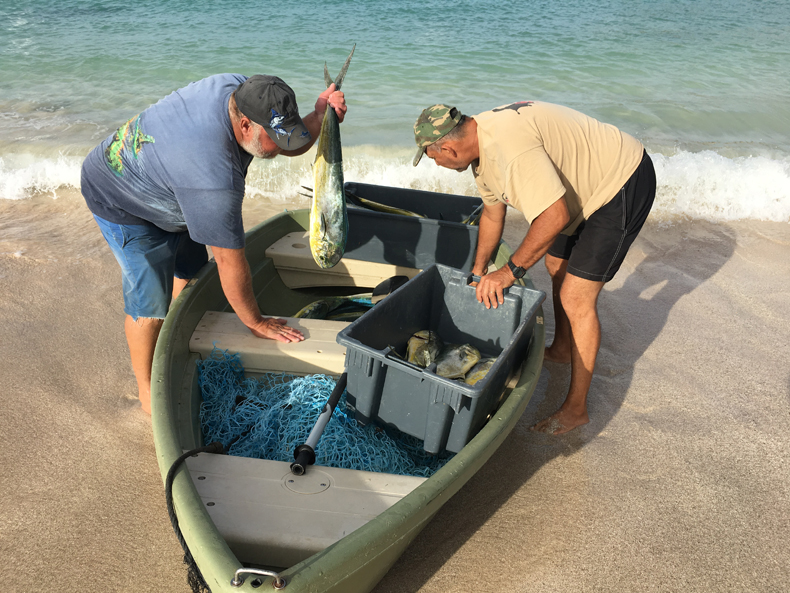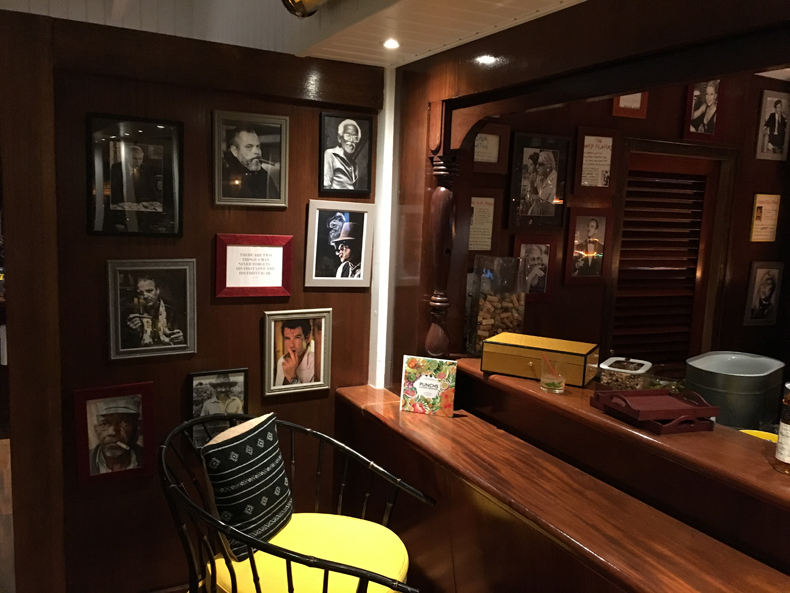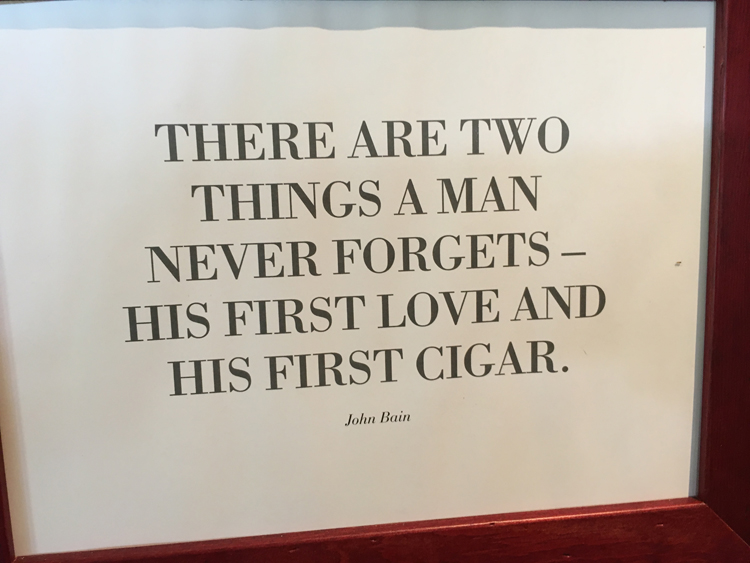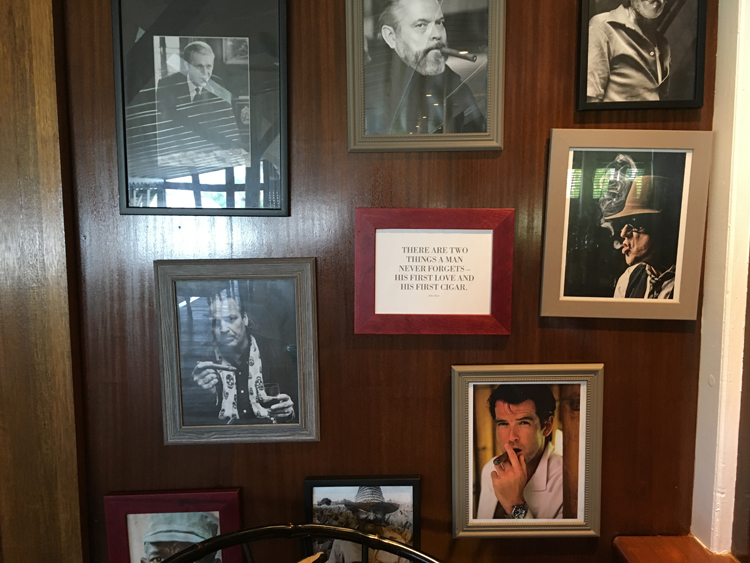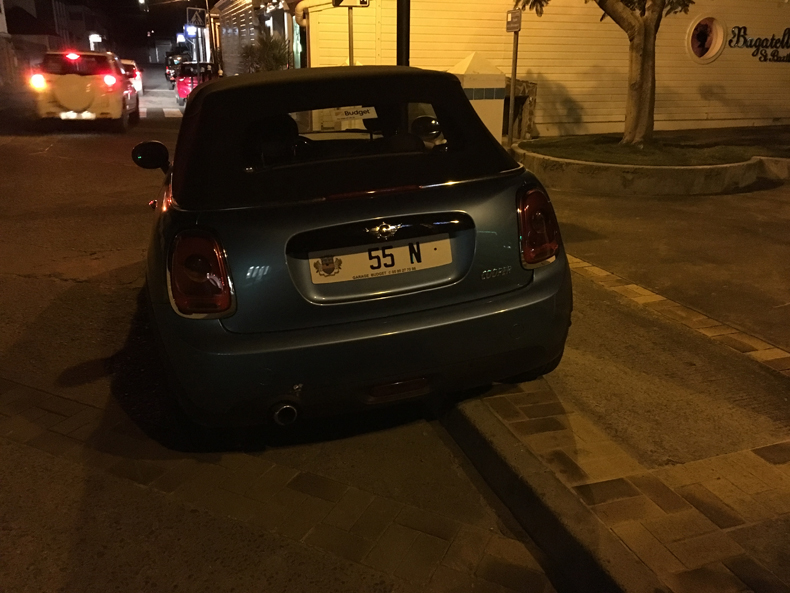 Back from SB to dig out and then off to Hopetown, Elbow Cay, Abacos where our boat Georgina sits in the Hopetown Inn and Marina.
A manatee greeted us when we arrived dining off our bottom growth.
We stop to see George on the way to the ferry from the airport for his delicious conch salad-ceviche. Yum.
Behold the Firefly French burger. Wonderful place owned by folks from Charleston SC – the home of such amazing restaurants.
A windy day at the Abaco Inn beach.
A sign with island banking hours.
We were there for the Songwriters in Paradise week and these are some of the artists performing.
Our great friend Scott Kirby buying wife Sabrina a gift at Albury's Sail Shop on Man of War Cay and Scott and me at Dock and Dine.
A statue of sorts honoring the first settlers of Hopetown - the "loyalists" from the South who had to leave after the War of Independence 1785. Many went to the Bahamas. You find many of the same names on the islands who are decedents of these first settlers - Cash, Albury, Malone and so on.
The pool I swim too many laps in because its short.
The view from the Harbour Lodge and Vice Admiral Mike and Barbara Miller's room.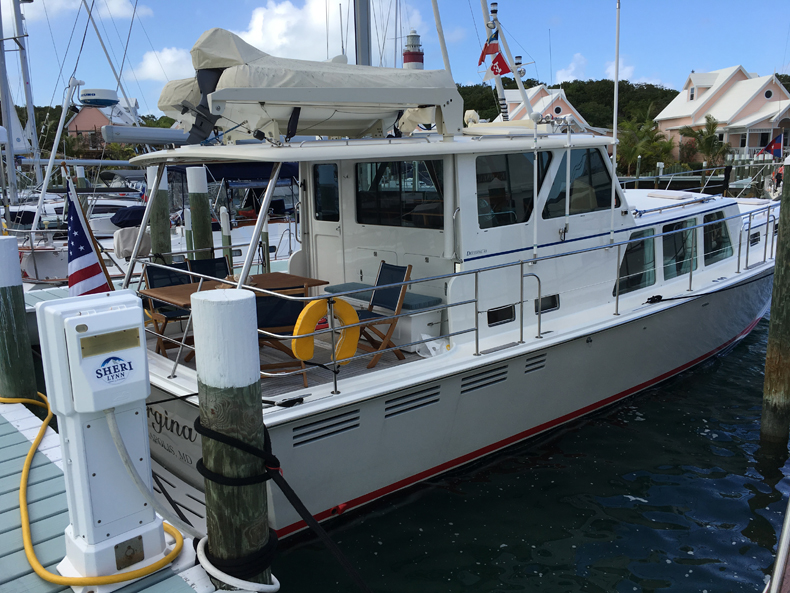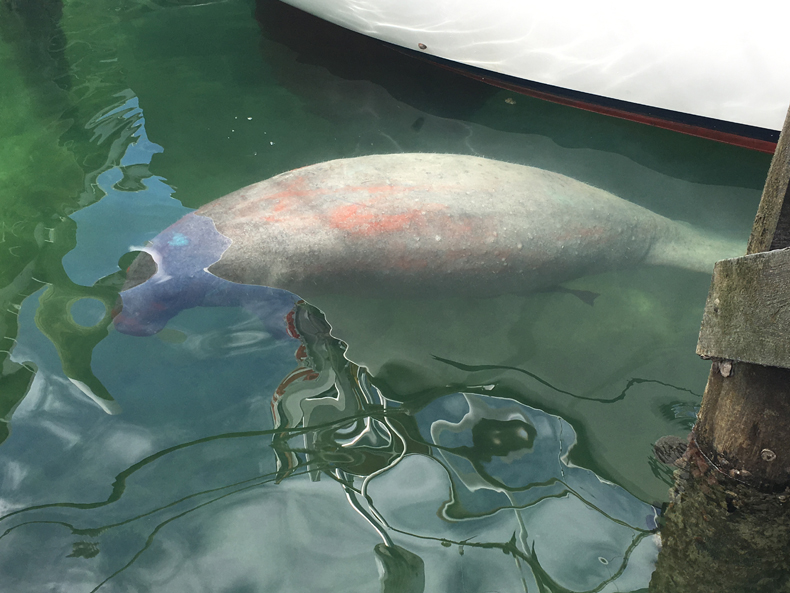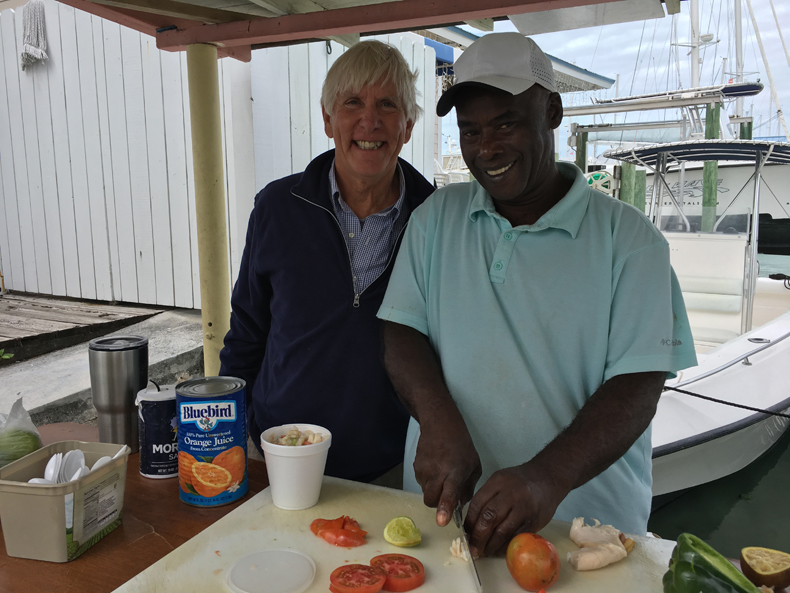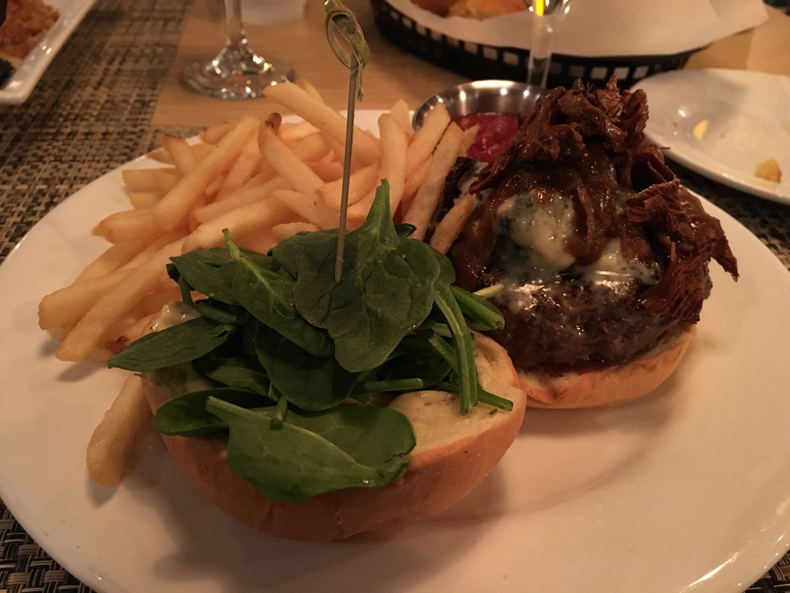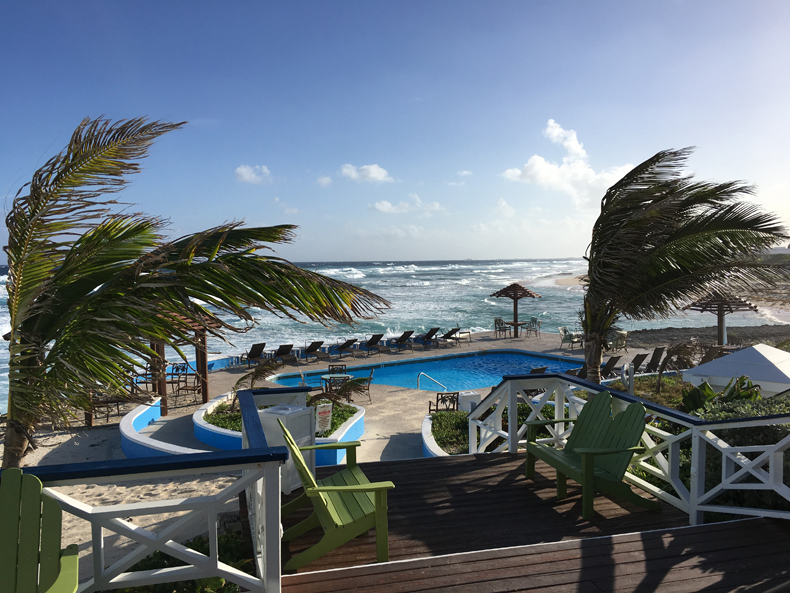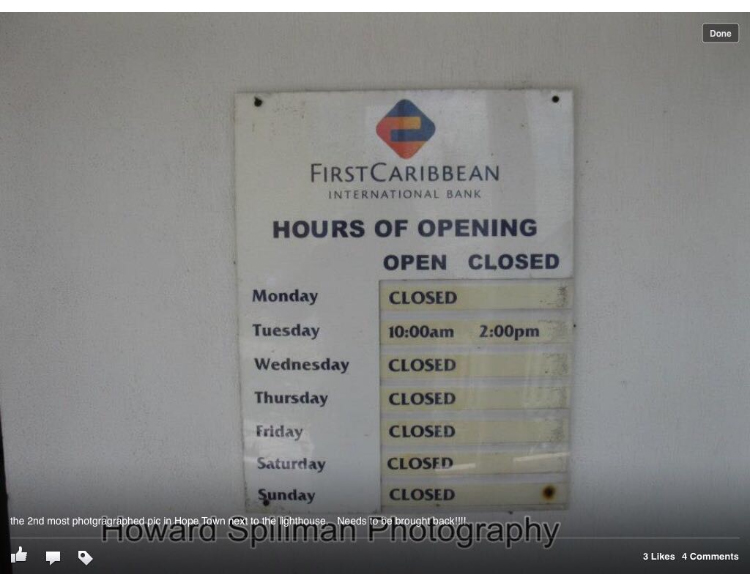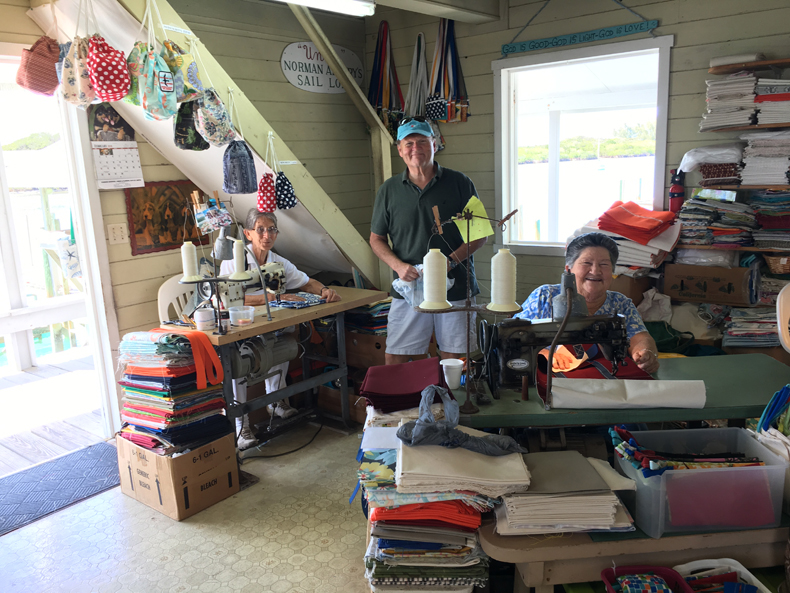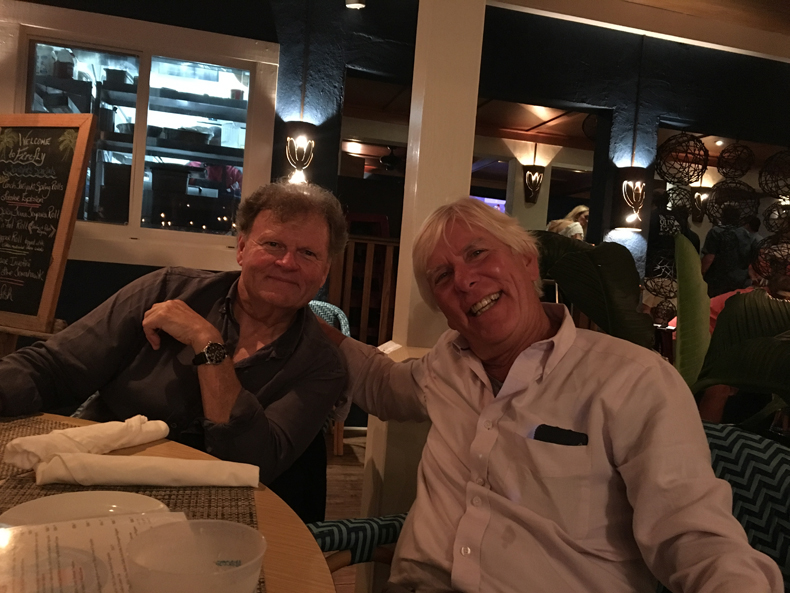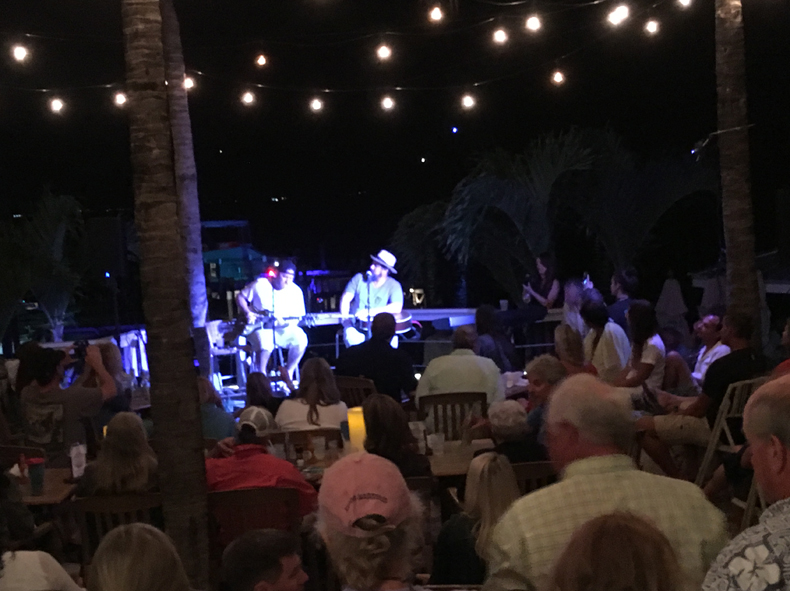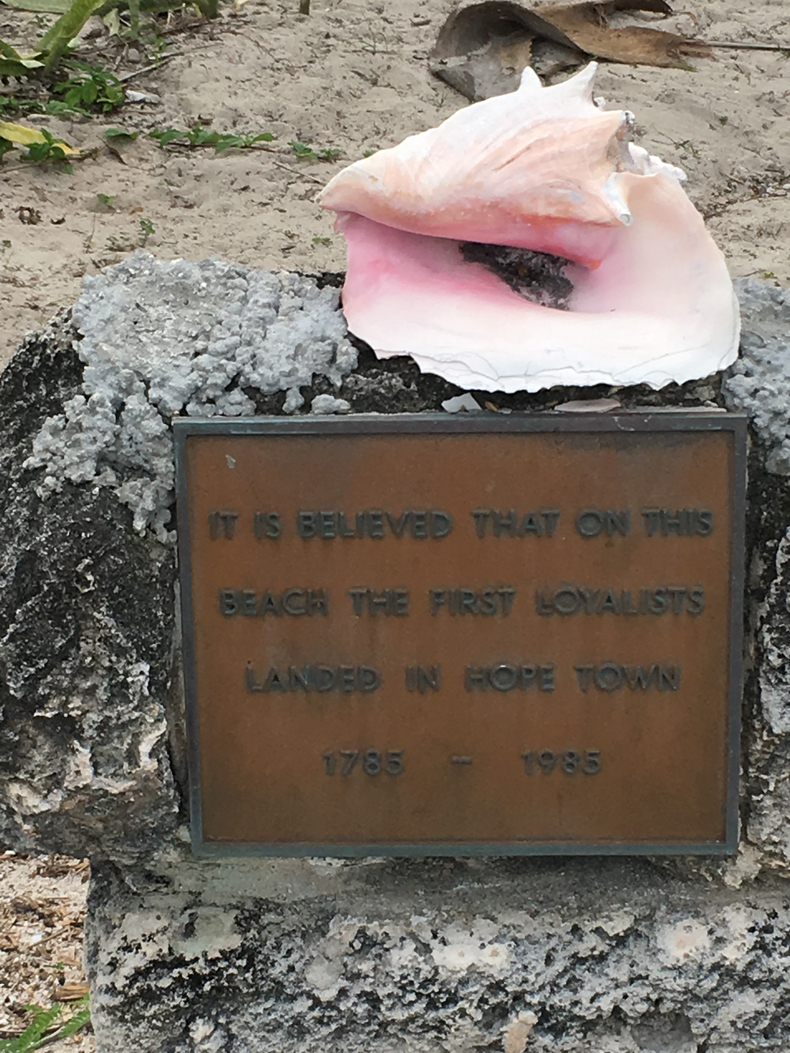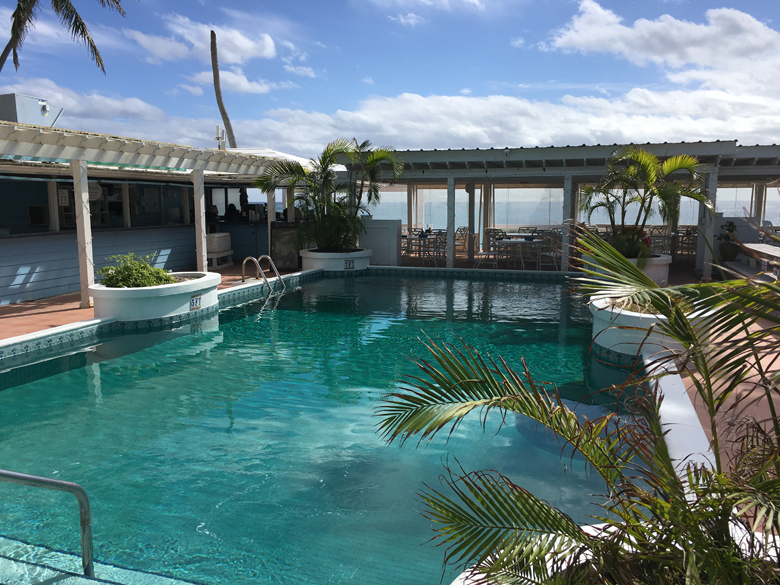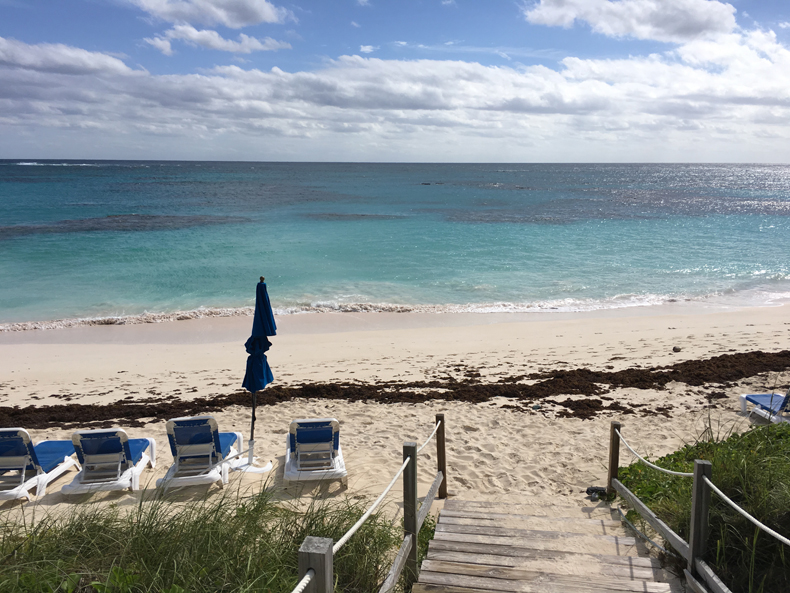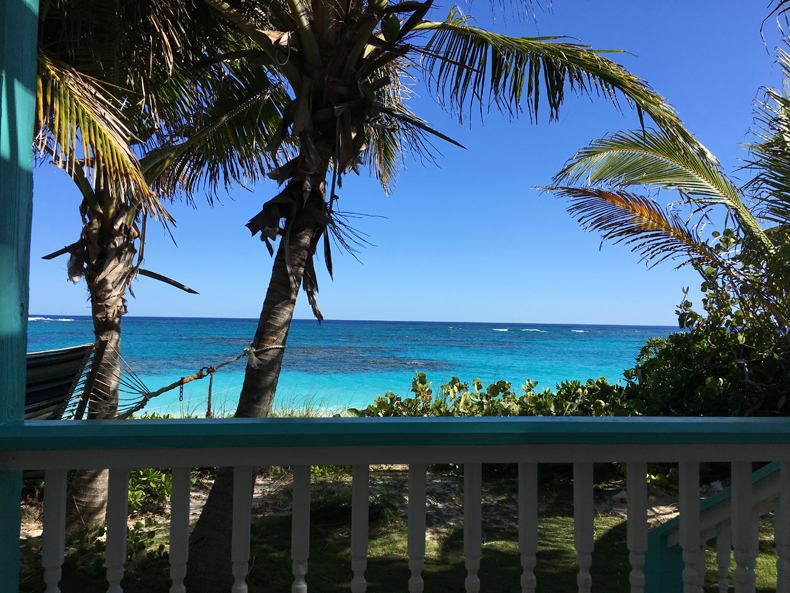 Back home at the Boatyard……..oysters, oysters and more oysters….almost 94,000 this year alone! Between that and the 73,000 all killer, no filler crab cakes, it's no wonder the kitchen is always so busy!
Home again home where Chef and I received an award from the Oyster Recovery Partnership for the most shells donated from the immediate area.....all those buck-a-shuck Sundays! It's a great program to get more of these delicious Bay filtering oysters back into the Bay. Talk about "win-win."
Hanging Fin's old Tabor Boy flag in the rafters at the Boatyard - he serves on the crew of their 100 year old schooner.
Graham Nash concert at the Rams Head. He's still got it all. "Teach your children."
The Caps Stadium series game at Navy Marine Corp Stadium where the gold medalist Woman's Hockey Team and Men's Curling Team were there to meet and greet and be honored. Caps reign supreme with a 5-2 win over the Maple Leafs.
And lastly sent to me from my dear friend Dave Gendell, a recent ad for Alerion Express sail boats with a picture of our boat Juice with us on board.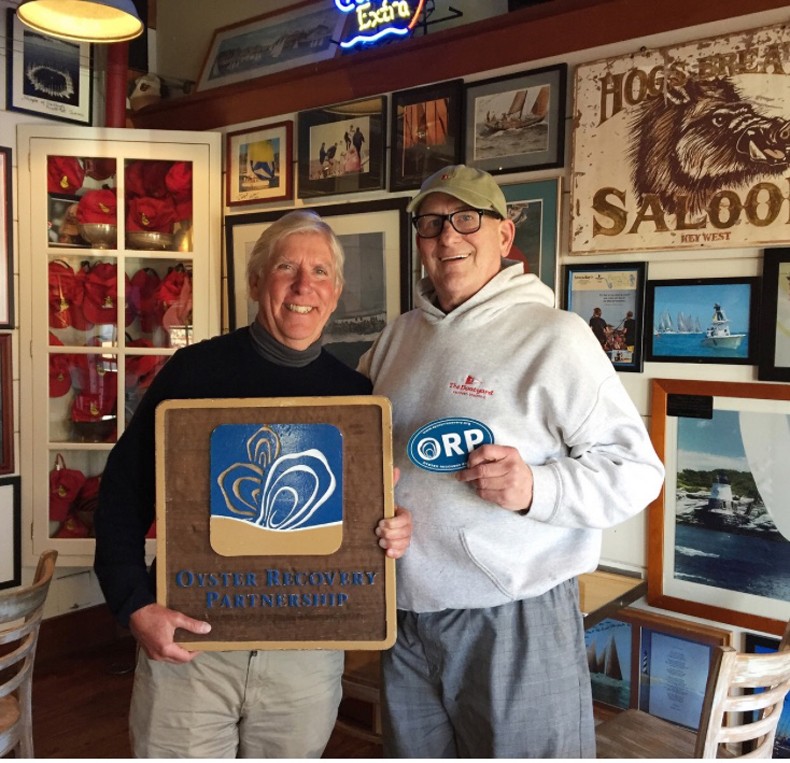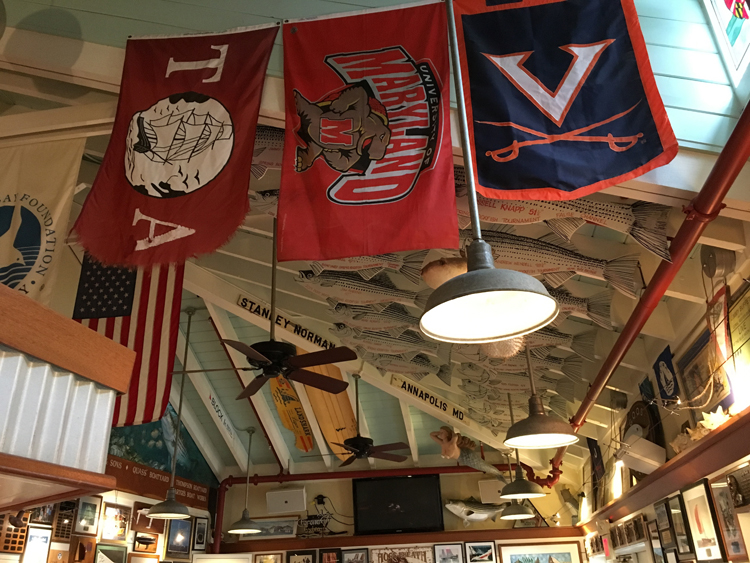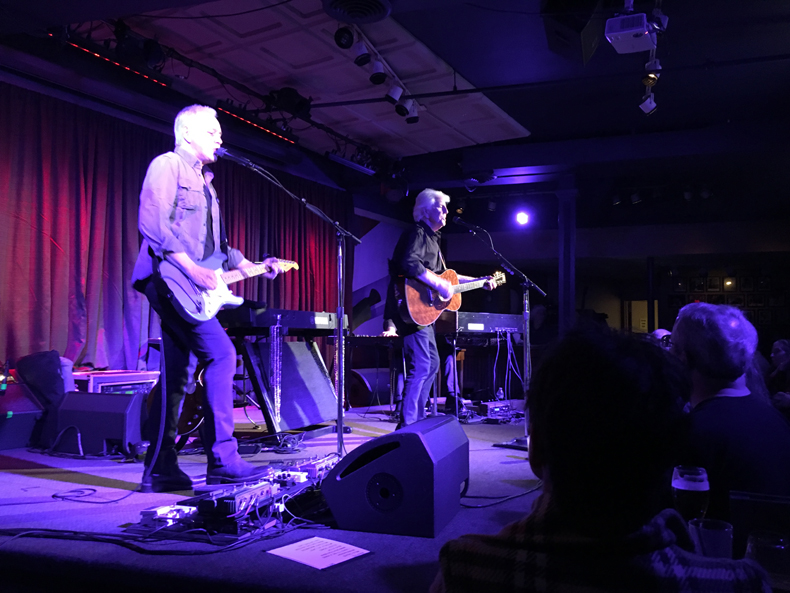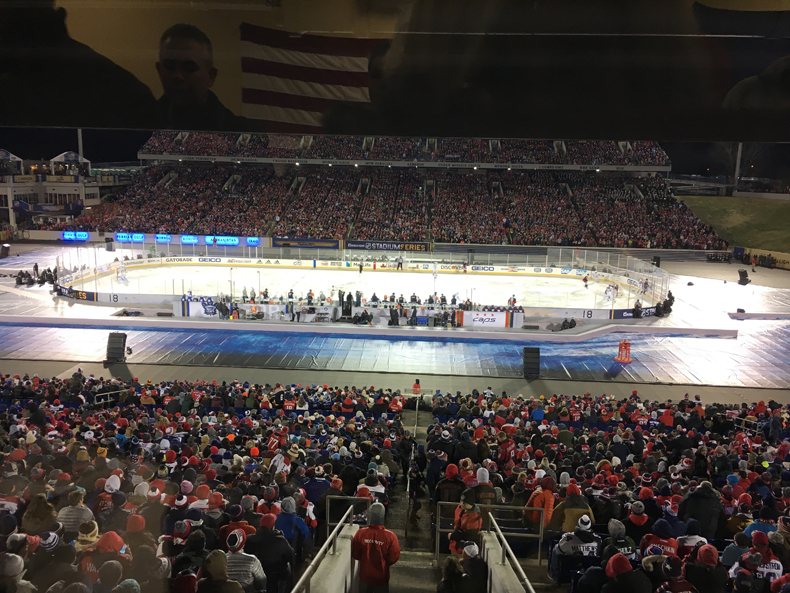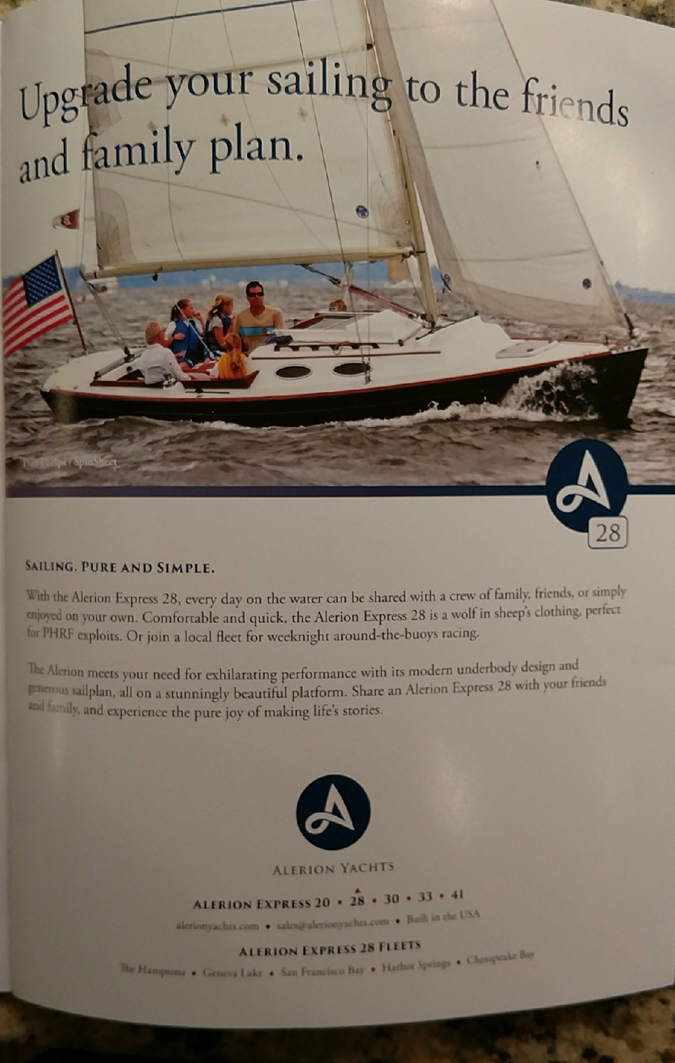 We head back tomorrow with 4:20 AM pickup, can't wait. Paula to me - you don't leave without finishing the blog!! Aye aye Captain.
Editor's Note: Psssst, it's Paula, office manager at the Boatyard. Dick doesn't know I am adding this to the blog, but I saw this little fish among his photos from last week. He actually caught this guy in the Abacos trolling a lure. I just couldn't resist!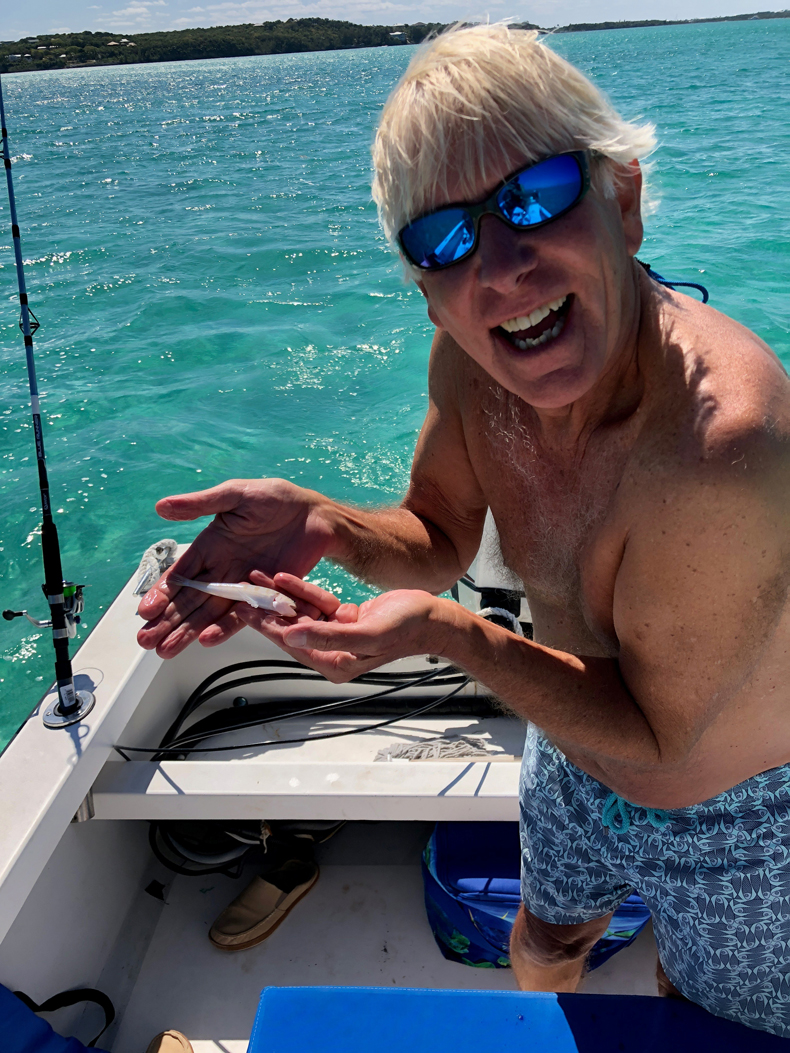 P.S. Don't forget the 17th Annual Boatyard Bar & Grill Opening Day Catch and Release Rockfish Tournament is on Saturday, April 21, 2018. Captains get your boats launched and your crews together. Register now! No "honey do" lists that day for sure!
P.P.S. Ever wonder what the Boatyard is up to in the moment? Follow us on FB, Twitter and soon Instagram. Chef George and I can't resist snapping a photo before eating the plate in front of us! Check in on the website too for upcoming events like Full Moon Party, Up the Republic Night, Maguire's Irish Pub, Angler Night (last one this month!) http://www.boatyardbarandgrill.com/events/upcoming-events
P.P.P.S. Watch for our crab cakes online corporate gift ideas!