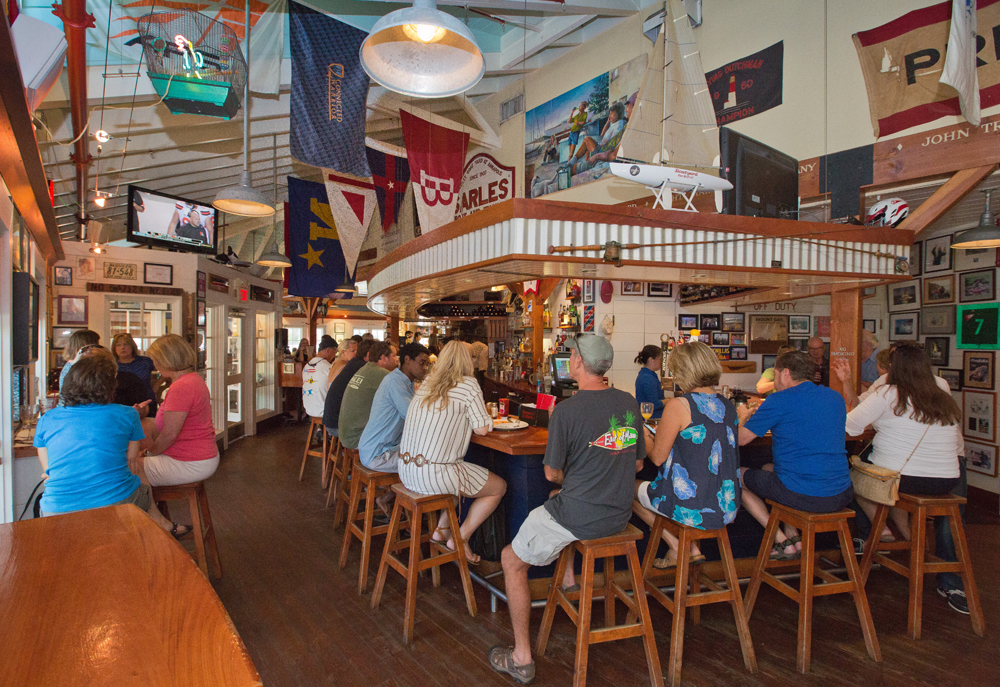 SailUniverse has named the Boatyard as one of the 10 Most Famous Sailors Bars in the World.
When owner Dick Franyo envisioned the Boatyard Bar & Grill, he saw it as a place where the casual sailor or Kiwi pro, avid boater or yacht owner, boat mechanic, fisherfolk and general lovers of the Chesapeake lifestyle would sit at the bar casually chatting up the last regatta or sharing briny tales of the big one that got away.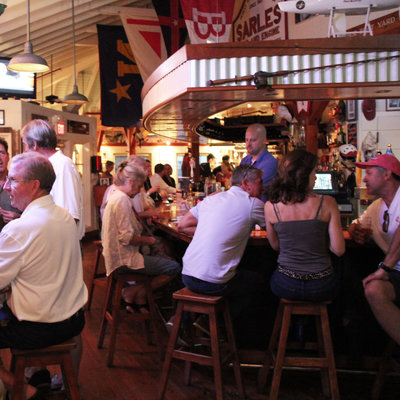 The interior is like that of an old yacht with lots of mahogany details and large wooden beams - it's light and airy, decorated with engaging art, fish trophies and unusual items from his travels. Sail Universe joins Coastal Living, Sailing World, Sail Magazine, Wight Vodka/Scuttlebutt and others in claiming the Boatyard as one of the world's top sailing/boating restaurants and bars in the world.
Learn more about the lifestyle, events and mission of the Boatyard Bar & Grill.