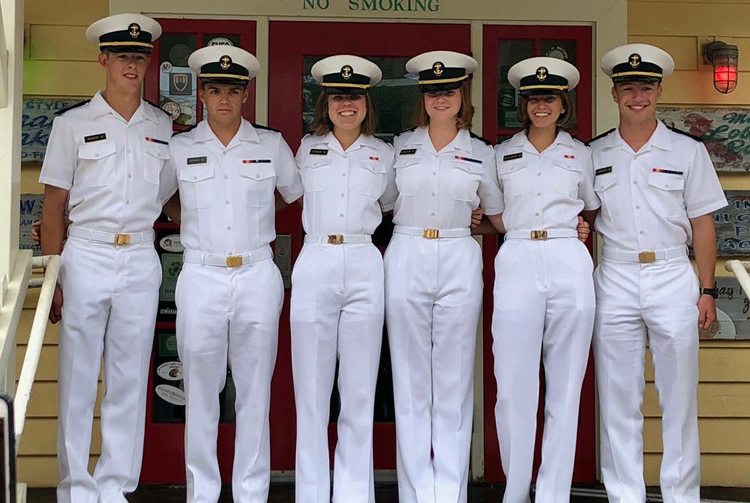 September and lots to write to you about..............
Before Fin and the Sailer girls head off to school we got them to WRNR to do a radio ad. They have done so about 8 or 9 years now. Fin, Morgan and Lilly Sailer at the station. Of course Eastport Pirate Tom Weaver is the voice of the Boatyard and Tom with WRNR producer/DJ Rob do an amazing job.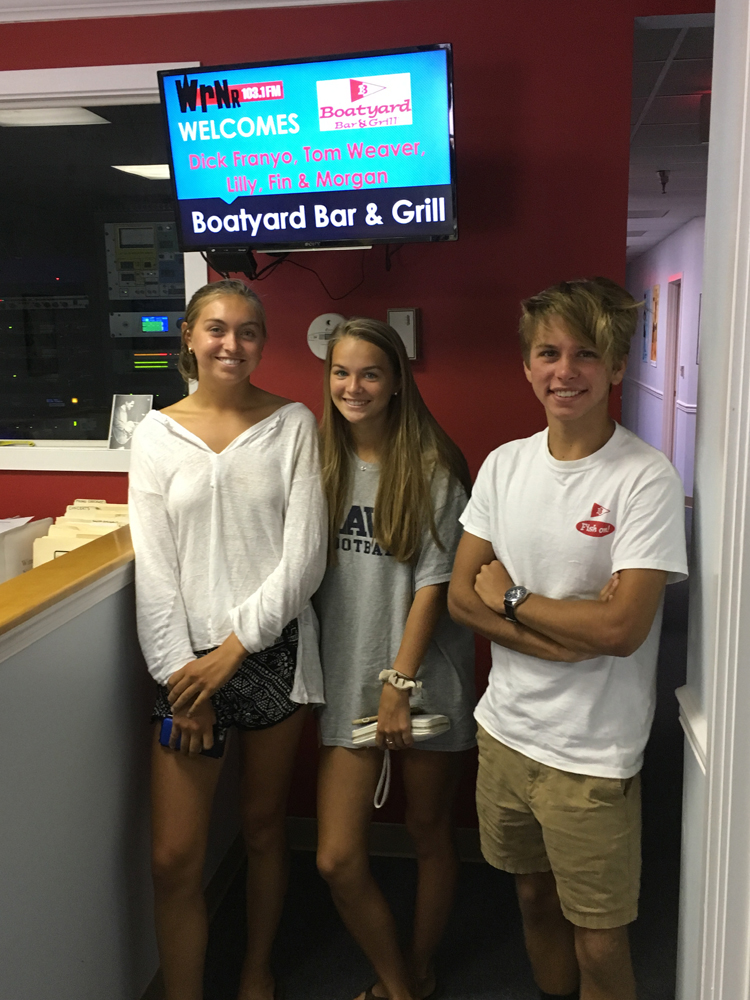 The third of our big outdoor charity events was mid-August - the Boatyard CRAB Cup to benefit CRAB - Chesapeake Region Accessible Boating for those of all ages with disabilities including wounded warriors. This regatta was followed up later that week with the CRAB Annapolis Police Dept Youth Sailing Camp for at risk kids. What a great group!! G and me with Title Sponsor Annapolis Volvo's Michelle Eichorn at the afterparty featuring Misspent Youth - amazing band. Thank you, Michelle!!! And of course, Mt. Gay Rum and Red Stripe Beer among others. Me posing with our Boatyard team, GM Kevin and servers Gabby and Michael. Our Captain and crew on Juice, very respectable showing less than a minute behind the other Alerion that races in every regatta. Good going Dave. Enjoy the pictures, more on our site Boatyard Bar & Grill gallery.