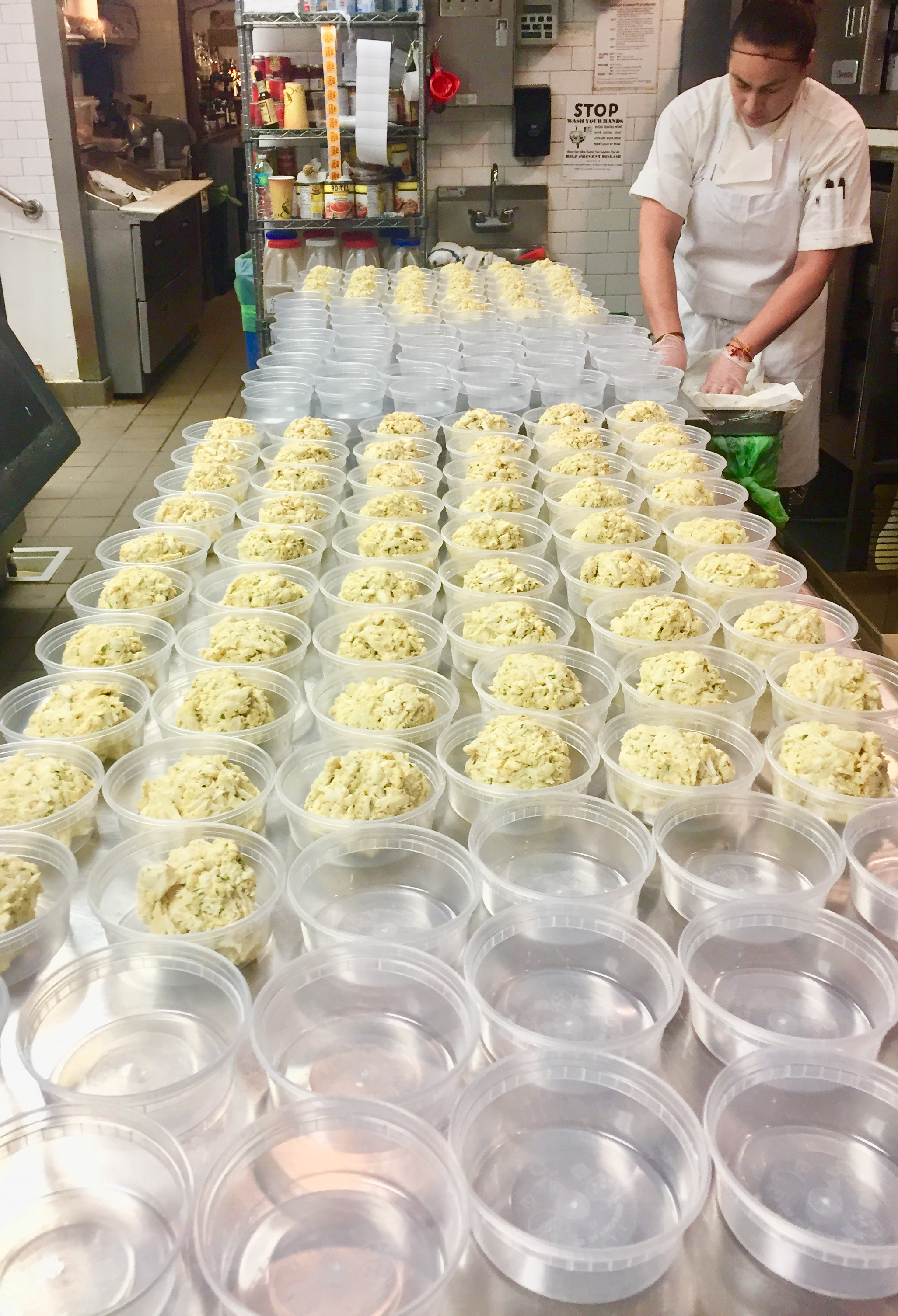 Have to write a year end blog, right?
Boatyard crab cakes shipped all over the US - that's a day's shot of crab cake prep just before Christmas - almost every state got at least one order between Thanksgiving and Christmas. We have now sold this year over 70,000 crab cakes. Wow - Chef George you da man!
We joined the FoodyDirect platform offering the best and most iconic specialty foods from around the nation. Customers go on our site or theirs to order. Chef ensures they arrive overnight fresh, cold (never frozen), ready to cook. Sous chef Nestor Gonzalez is supervising the five trips it took to get them all on the UPS truck!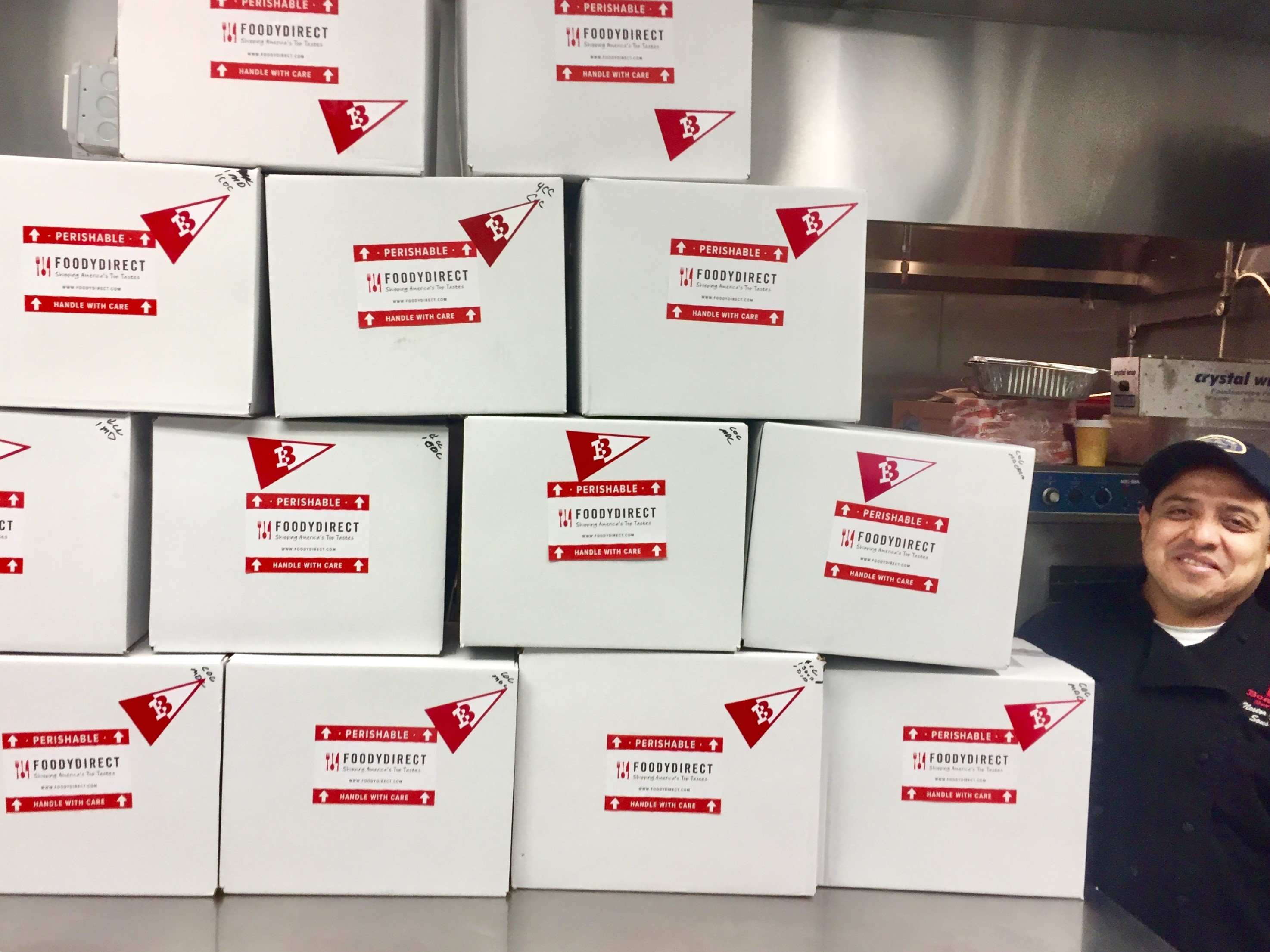 So how did we partner with FoodyDirect?
.....talk about 6 degrees of separation. I was attending a Friends of St John's College Board meeting and Michael Smith (a founder of White House Black Market and now owner of South Moon Under) said he had met Brad Koenig of FoodyDirect. Brad mentioned to Michael about taking Microsoft public in 1986 when he was with Goldman Sachs. Michael brought up my name as a friend from Annapolis who was also involved in the Microsoft deal. (It was a joint Goldman Sachs/Alex Brown managed deal). Brad said he remembered me from way back when. Long story short I contacted him and he came by the Boatyard and had our crab cakes. We shipped him some to his home in Palo Alto and we became a FoodyDirect provider. How did he start the company? After retiring from Goldman he happened to be in NYC walking to his favorite New York bagel store. He said to himself "why can't I get these bagels tomorrow in Palo Alto." He and his chef brother started the company and well, now he can. We are proud to be a part of the FoodyDirect portfolio of the best.

Winter is here but we have passed the winter solstice and days are already getting longer-starting Dec 22. The end of rockfish season has passed. The morning skies are amazing..... Not a lot of boats on the Bay except AYC Frostbite sailing series on Sundays, the pilot launch taking pilots to merchant ships going into Baltimore and several watermen heading out or an occasional hardy soul trying to shed cabin fever. I love the gray days actually with the only color being the red and green marks in the entrance to Back Creek. Our friend, singer-songwriter Scott Kirby, wrote a great song about the gray days on the coast of Maine with the only color being one float from a lobster pot that was left over from summer-love the image.