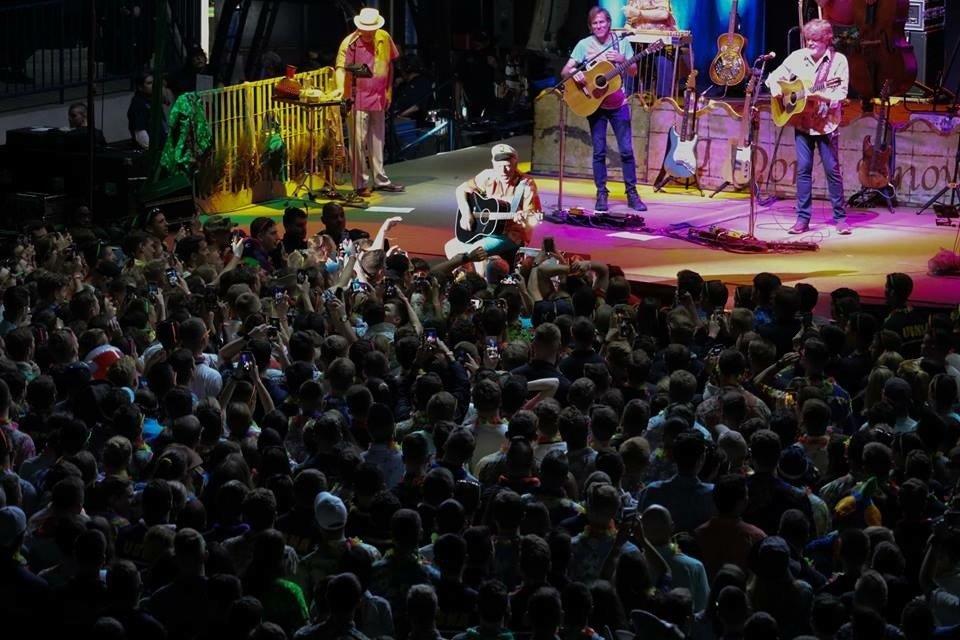 Paula used to hang yellow stickies on my door saying "write blog". Now I am currently so prolific she says "keep them short please." I will - always do as Paula says Dick!! (editor's note: ha ha!)
Maguire's Irish Pub featuring Jeff Maguire as barkeep and owner for the day!
Every St. Paddy's Day we turn the BY into "Maguires Irish Pub". Jeff Maquire was our bartender for years and before us McGarveys after a string of DC pubs during and after college. He won "bartender of the year" for many years in Annapolis. We have great Irish fare and beer, a great band and a huge crowd coming in to pay their respects to Jeff and get their commemorative pint glass.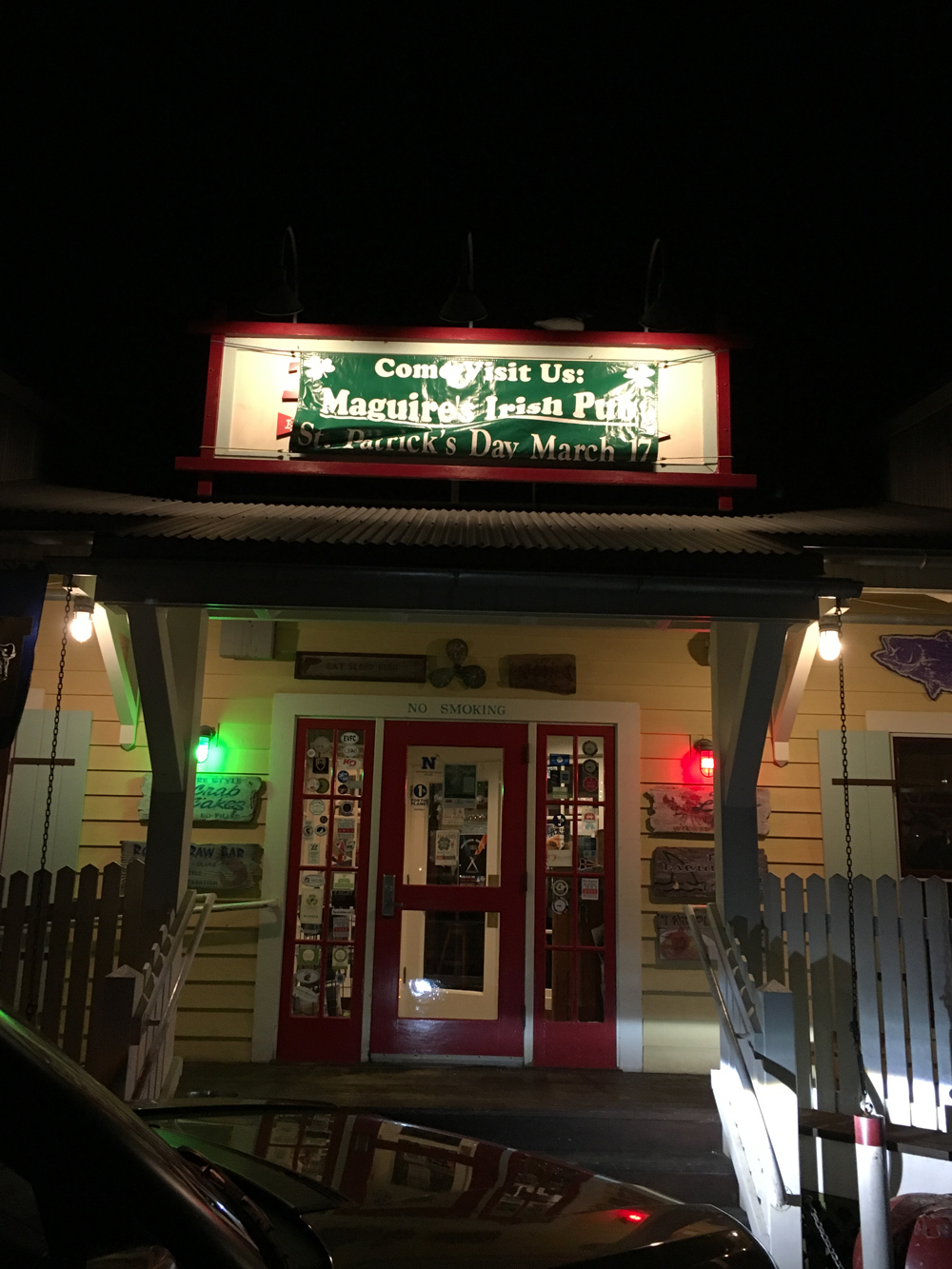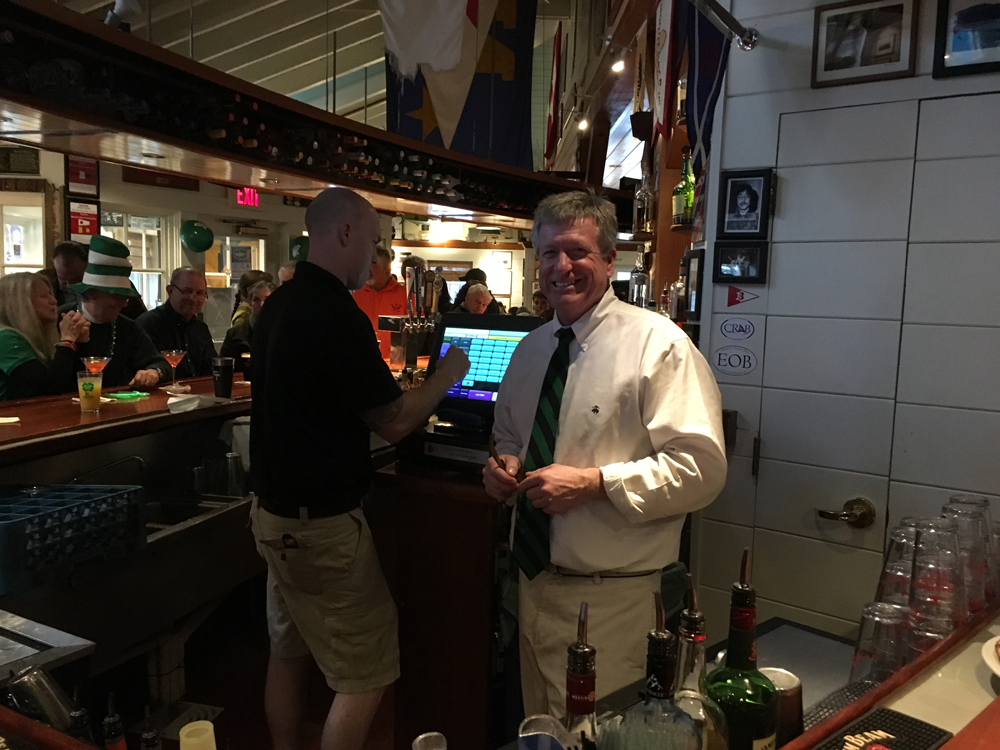 We went back to Hopetown, Elboy Cay, Abacos to our boat Georgina.
An amazing place to fish the reef heads; G drives and I fish. We caught a hound fish....nice teeth! Shelling too - well G is better at it. Her catch one afternoon....and sunset at Firefly that evening.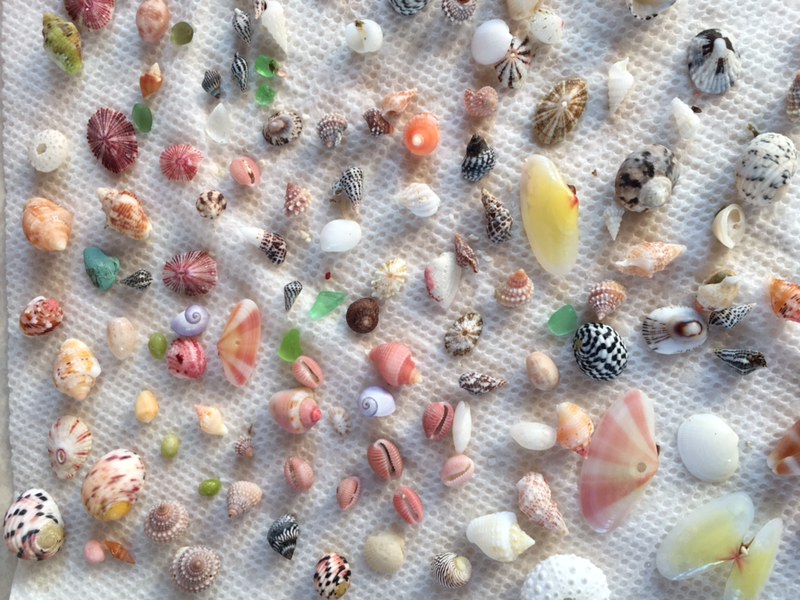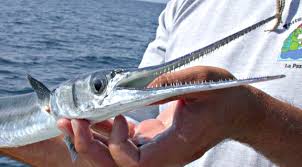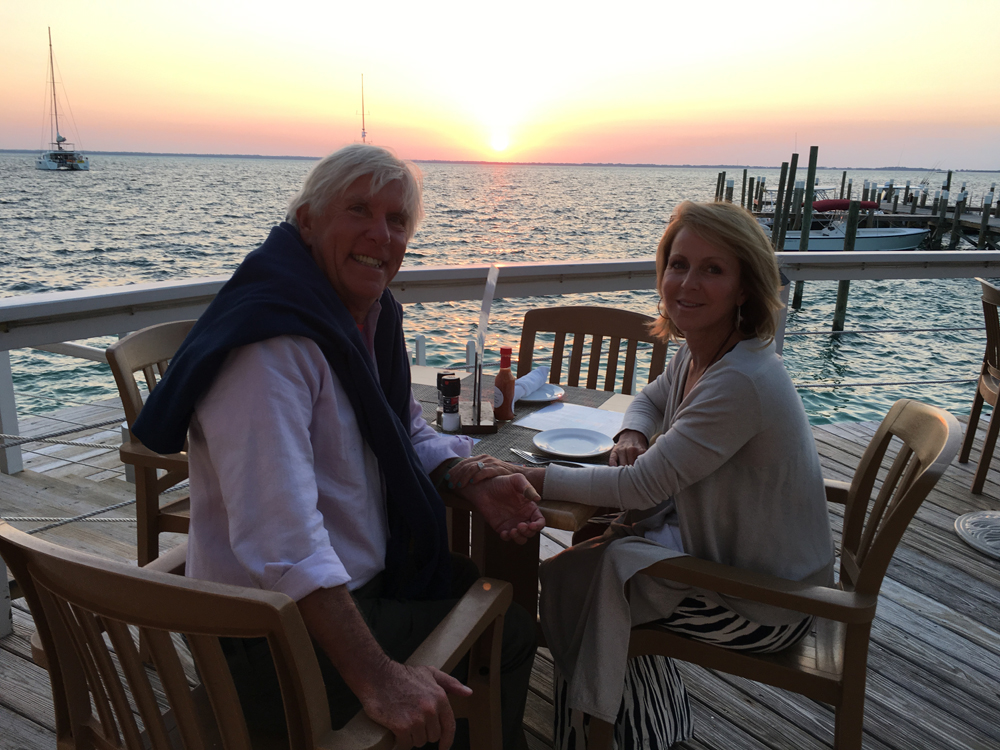 The Boatyard had a busy week........
On Tuesday we celebrated two lives. Melbourne Smith, artist and tall ship designer; the designer and builder of the Pride of Baltimore I. Melbourne was a regular here and gave us the original flag from Pride I that flew on its voyage around the world.
The same night we celebrated the life of the world's most famous fly fisherman, Lefty Krey at Angler Night, organized by our dear friend Joe Evans, Editor of Chesapeake Bay Magazine. The house was packed. Lefty was a legend, as was his Lefty's Deceiver fly. I got to fish twice with Lefty and he wrote a Baltimore Sun article about each trip.
RIP Melbourne and Lefty, you'll be sorely missed.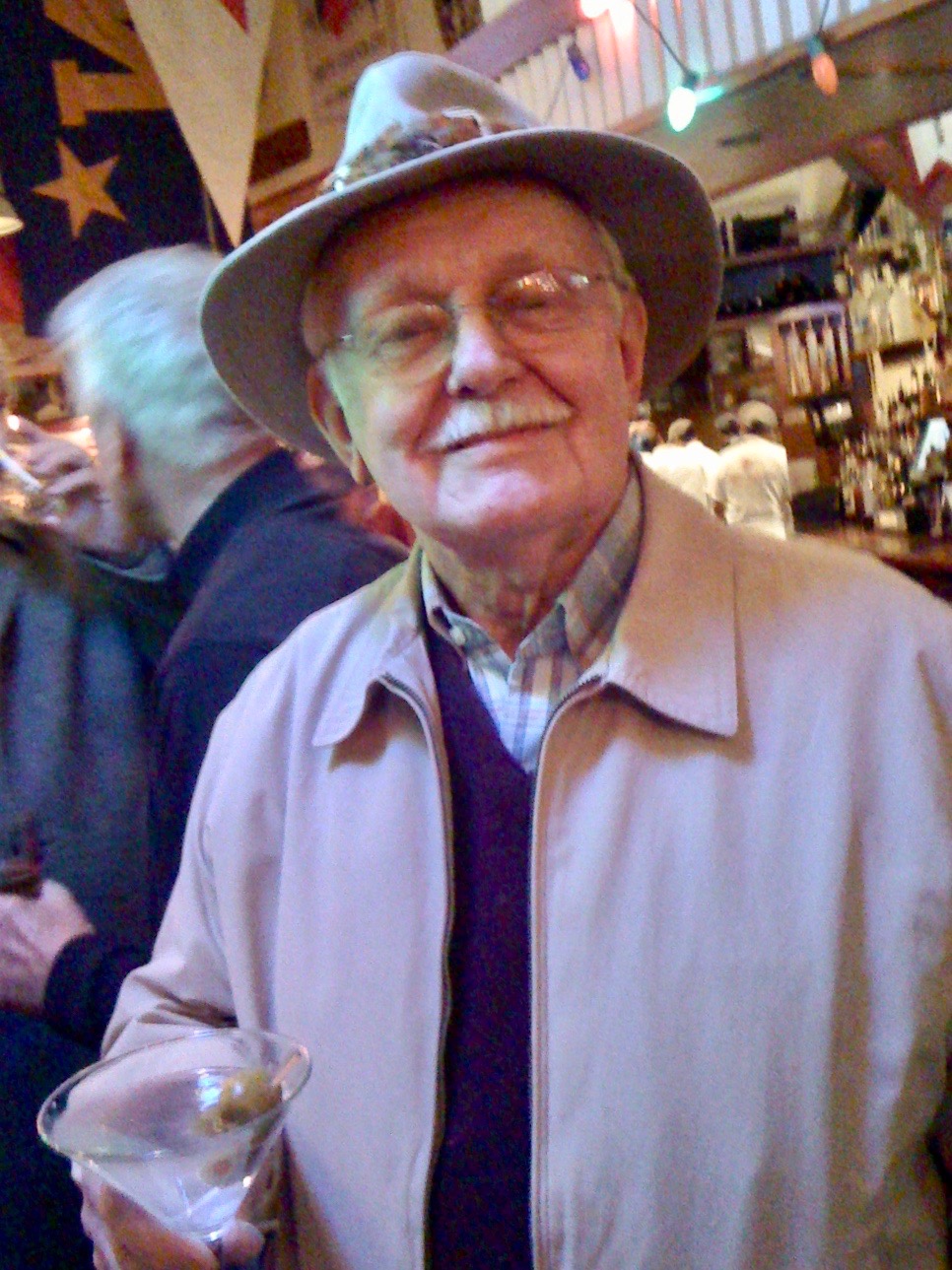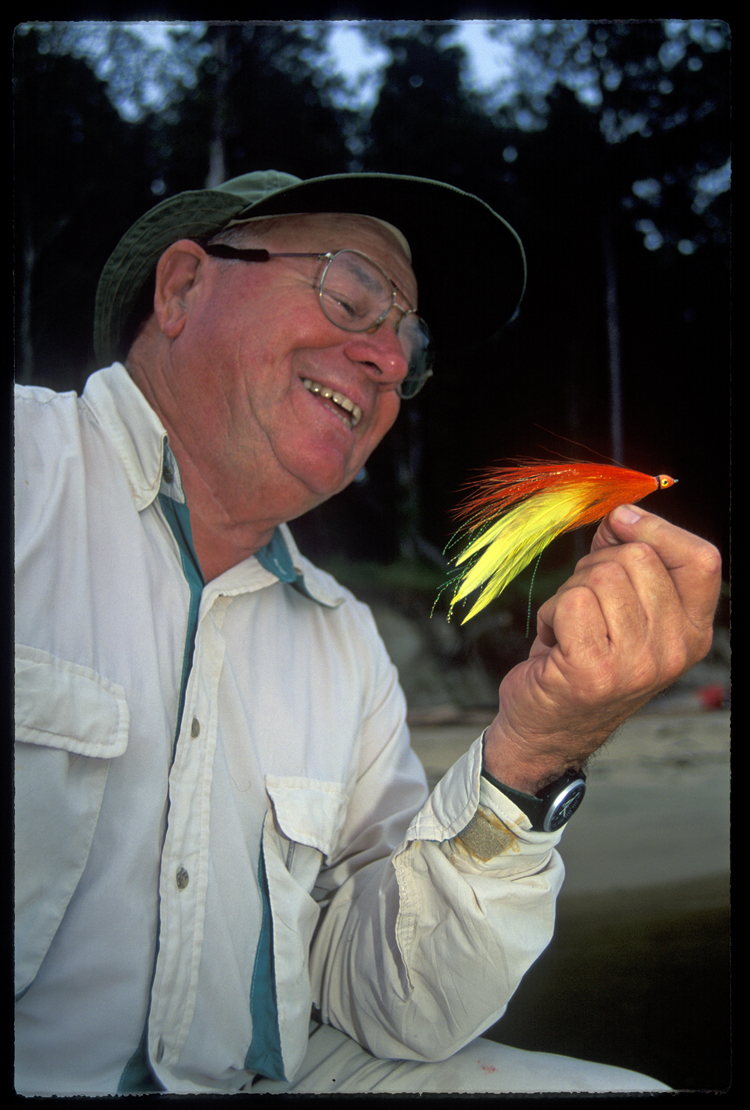 We were really honored (and excited) to be involved with Jimmy Buffett's concert on Wednesday for the Mids at the Naval Academy. First, lunch with Jimmy and a small group at Superintendent Vadm. Ted and Lynda Carter's home, then on to the sound check, a meet and greet with the band and other dignitaries, all topped off with an amazing concert-- the Mids said it was "epic." Two things happened which were truly special. The power went off for 15 minutes after about the fourth song. So, what did Jimmy do? He grabbed his acoustic guitar, went to the front of the stage, called the Mids in tight around him and sang four songs with the Mids singing along. Lesson in improvising during hardship. He's brilliant!! We were honored when from the stage Jimmy and band leader Mike Utley acknowledged the Boatyard Bar & Grill, our famous crab cakes, and me personally. Thanks, JB and Mike! There are many pictures from the day but the one of Jimmy singing unplugged with the Mids is a big favorite!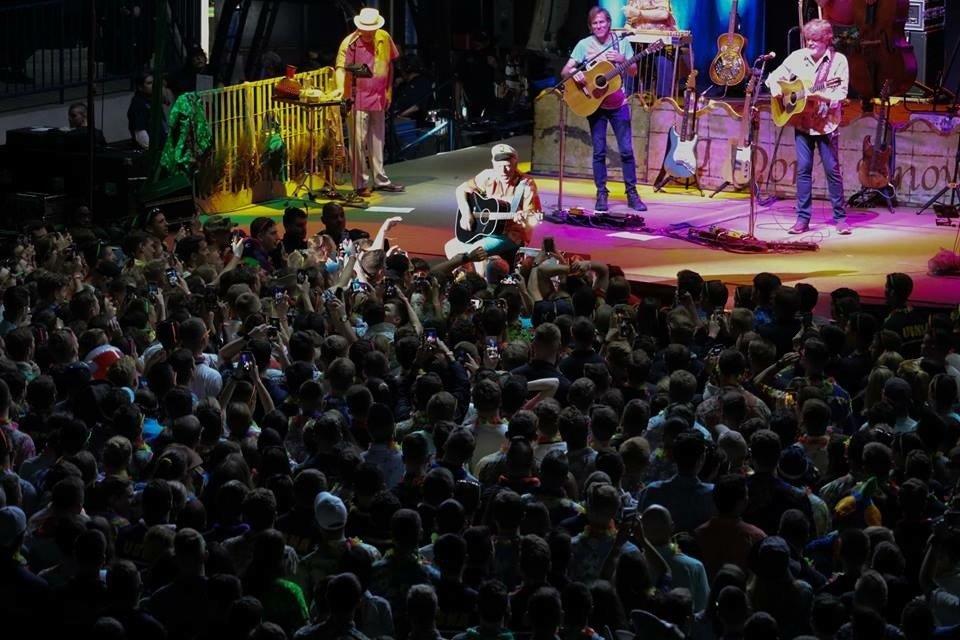 Boatyard Bar & Grill 17th Annual Opening Day Catch & Release Rockfish Tournament is less than 2 weeks away!!
Ok Paula, kept it pretty short, but can't forget the Opening Day Fishing Tournament just around the corner - April 21. Captain get your boats splashed, crew lined up and register.