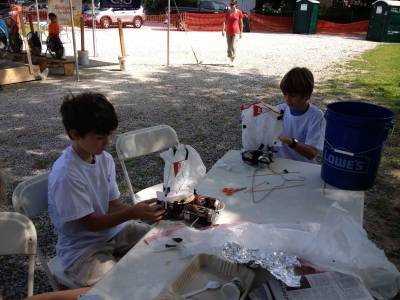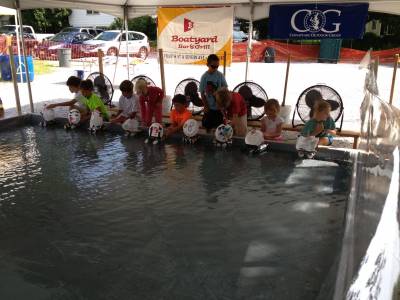 The Boatyard was the major sponsor of the Chesapeake Outdoor Group's 12 Oz Regatta last weekend. It's pretty cool. They provide a bucket of things including four 12 oz cans-root beer for the kids and beer for the adults - from which you have to make your sail boat. (It has to fit in the bucket when it's completed.) They set up a pretty nifty rectangular tank and fans for wind at the Eastport Democratic Club and hold a very organized and squared away sailing event. (The race instructions must be at least 15 pages long.) Here are some pictures- my boy Fin who won third place in the kid's event and here he is with the trophy and tuning his boat with his friend Matthew Beagan. Also here is a pic of the rock star grownups with their high tech boats.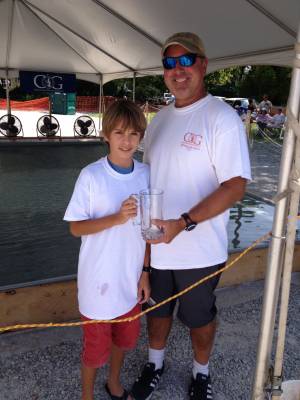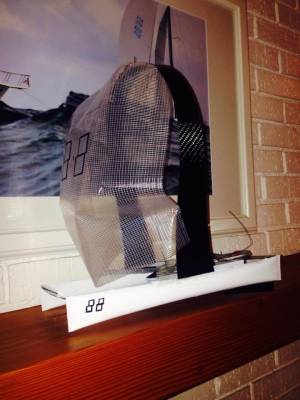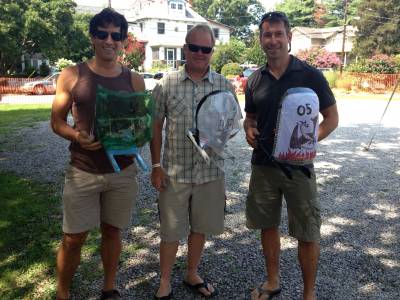 The Boatyard C.R.A.B. Regatta is tomorrow, Saturday. We have close to 100 boats and thank you Eastport Yacht Club for hosting the event. C.R.A.B. is Chesapeake Region Accessible Boating for disabled sailors in specially designed boats. This is a major fundraiser for them and thank you Frank and Michelle of Annapolis Cars (Volvo and Subaru), Mount Gay –for the coveted red hats and more, Heineken Beer ("bring me a greenie"- as the sailors say), and many other generous sponsor/donors. I'll be sailing with my bud Dave Gendell on Juice, our Alerion Express, with the kids. It's a low pressure, fun family regatta with a pursuit start - so one race with each class of boat having a different starting time. And a great after-party at EYC with Misspent Youth playing from 5 to 8 pm - tickets at the door for $10 donation to C.R.A.B.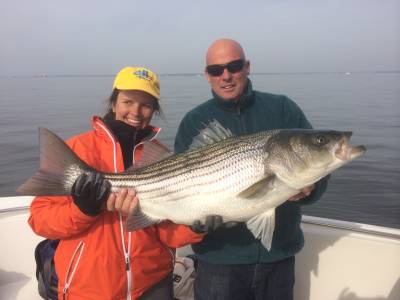 The pirate's getting married - ARRRRG! Tom Weaver, Eastport Americas Cup sailor, pro guide fisherman, boat builder, and all around cool guy, is getting married to Regina Welsh tomorrow in Monkton. Regina trains Hunt Cup steeplechase horses as well as being a great sailor. Tom is the voice of the Boatyard on WRNR and also does the marine weather forecast. He just did a new ad yesterday with Fin and Morgan and Lilly Sailer. It's all about him being the "most interesting man in Eastport" and a pirate—it's going to be the best ever and should air on WRNR starting Sunday. The kids have done an ad with Tom now for four years since Fin and Lilly were 8. "Stay thirsty my friends, ARRRRG." ---- So it's announcing the winners of the regattas at the awards ceremony tomorrow evening and off to Monkton for the wedding celebration.
Then the next Boatyard event is the Boatyard Beach Bash for and at the Annapolis Maritime Museum on Saturday September 20th. Get tixs on the AMM web site. The musical lineup is pretty off the charts. Peter Mayer and son Brendan and Scott Kirby open the event. Peter is the virtuoso lead guitarist/singer song writer for Jimmy Buffett's Coral Reefer Band - his son Brendan is also a member of the band this year. And Scott Kirby, a great friend of ours, who lives in Key West by way of New Hampshire, is a very popular singer song writer and all around very smart and neat person. After Peter, Scott and Brendan - the John Frinzi Band will be joined by Coral Reefers Michael Utley-keyboards and longtime band leader for JB - and Doyle Grisham - long time pedal steel guitarist for the Coral Reefers — he's been on every recording Jimmy Buffett has ever done going back to the early 1970s. It will be an amazing evening and a sellout. Heck - we are close to having half of Buffett's band. Thanks to all of our sponsors, especially KEYW Corp as Title Sponsor.
All for now—it's Friday!!!!