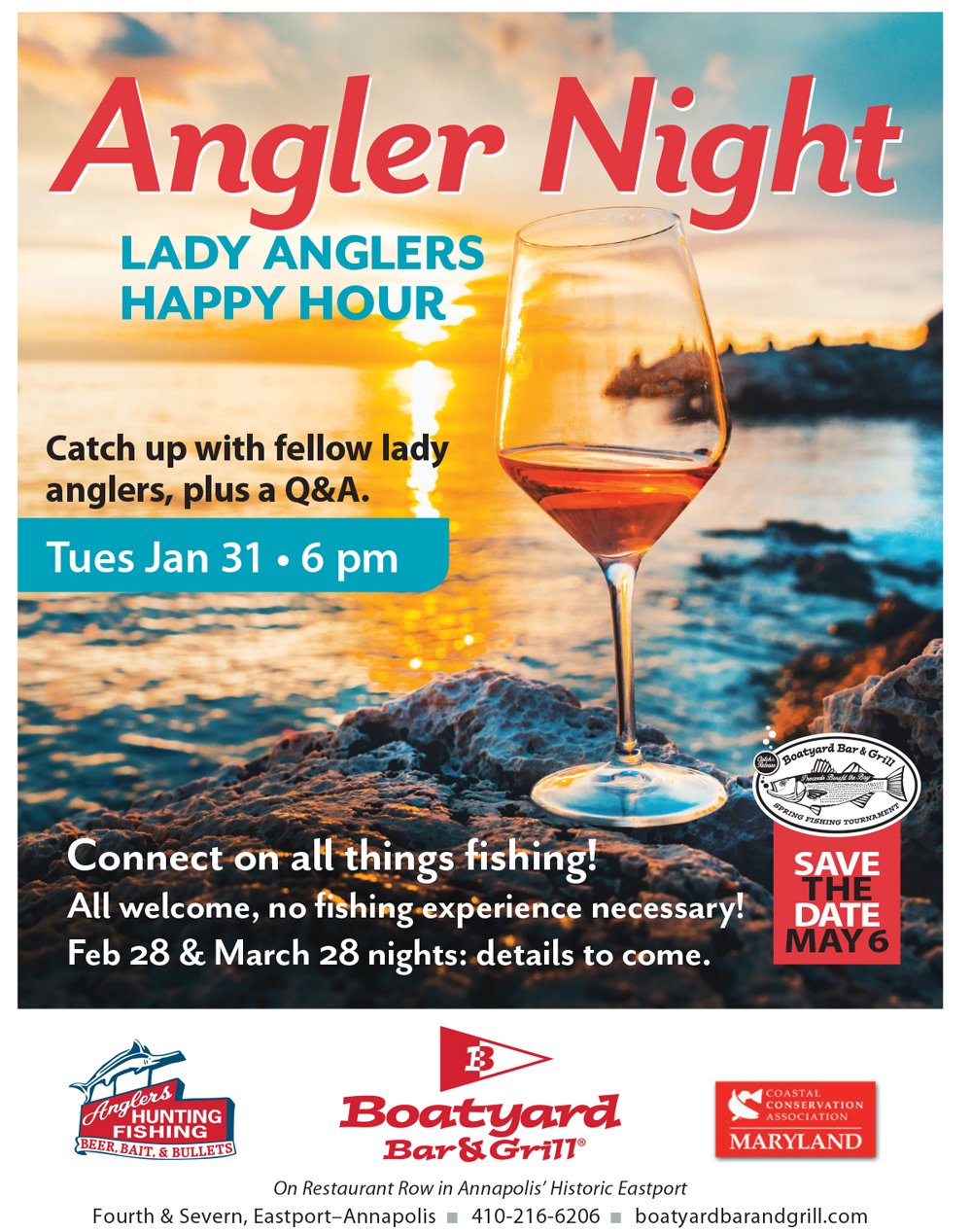 Angler Nights return to the Boatyard!
Presented by our friends at CCA-MD together with Anglers Sport Center, each Angler Night lands on the last Tuesday of January, February and March - with a new format!

Tuesday, January 31 - Lady Anglers Happy Hour. Fellow lady anglers gather to share about all things fishing, including a Q & A. Come one, come all, no prior fishing experience required!
Tuesday, February 28 - details to come

Tuesday, March28 - details to come

Please join us - relax, catch up with old friends, make new ones and chat about the happy sport of fishing.

Buck-a-Shuck Oysters, half priced bottles of wine with an entrée, feast on Boatyard fare.