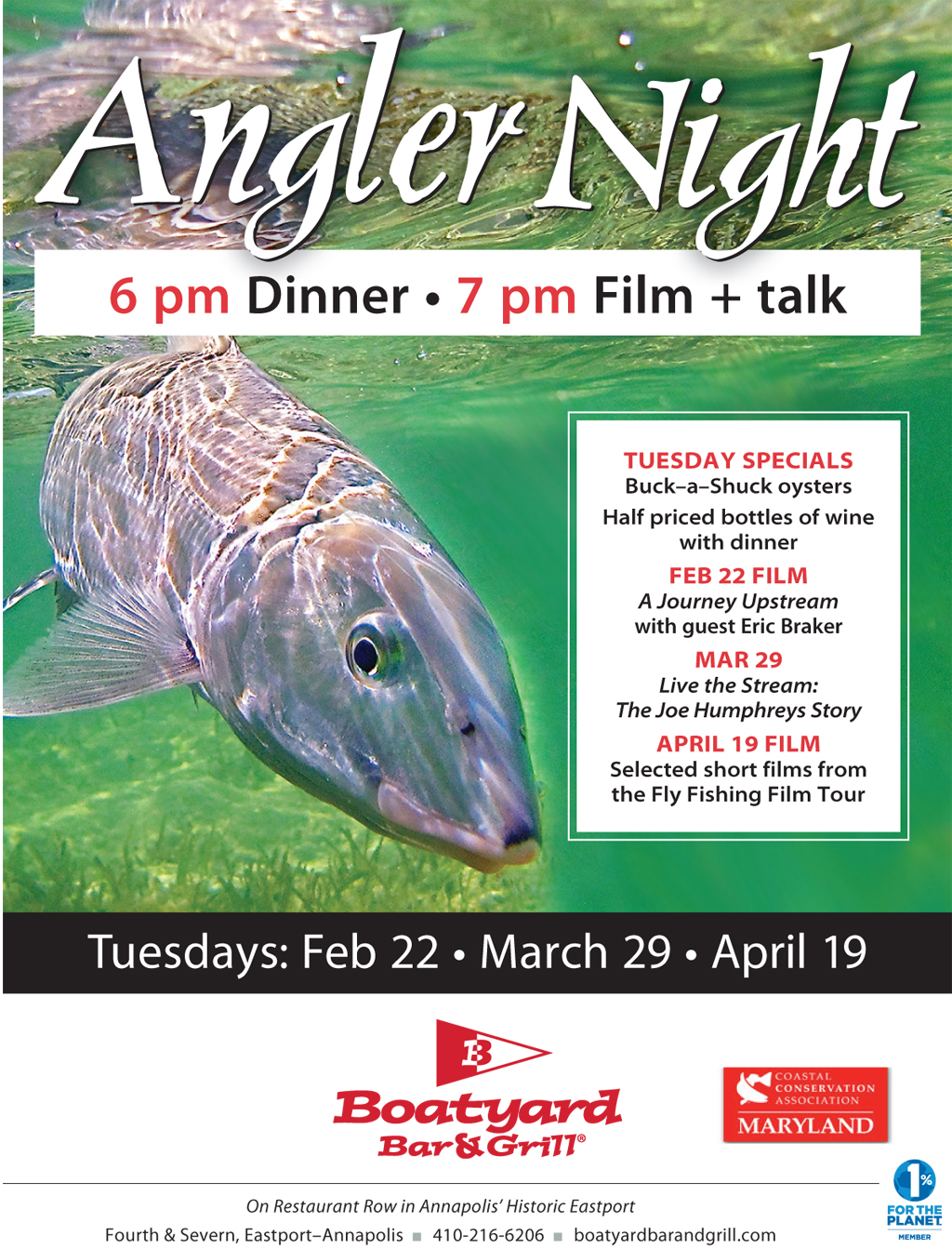 Angler Nights return to the Boatyard!
Presented by our friends at CCA-MD together with Joe Evans, the line-up for February, March and April is superb.
Tuesday, February 22 - A Journey Upstream- the 2021 Fly Fishing Film Tour production from the Braker Brothers film team. Heartfelt, it reflects their love and concern for their home watershed, the Chesapeake Bay. Eric Braker will be on hand for a Q&A session following the film.
Tuesday, March 29 - Live the Stream - The Joe Humphreys Story. "The inspiring life story of Pennsylvania's fly fishing legend, Joe Humphreys: a man who was born to fly fish, lives to teach, and strives to pass on a respect for our local water. At 86-years-young, trout streams are his fountains of youth. This is an emotion-packed adventure and Joe will catch your heart in this powerful tale of tenacity, life and love."

Tuesday, April 19 - selected short films from the Fly Fishing Film Tour.
Please join us to be relaxed and entertained, to catch up with old friends and to enjoy great Boatyard fare! 6pm Dinner, 7pm Film.
Buck-a-Shuck Oysters, half priced bottles of wine with an entrée - feast on Chef Cory's Specials for the night.