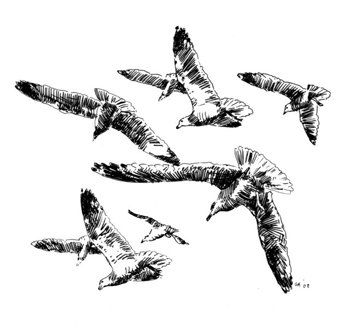 The Boatyard Bar & Grill recycles all glass and paper and composts all food scraps - installation of a washdown room for all mats and trash cans allows run off to go through its grease trap as opposed to nutrient rich grease going into the stormwater system. Oysters shells are donated to the Oyster Recovery Partnership and our frying oil is recycled too! We buy wind-energy credits and have been awarded the Annapolis Environmental Stewardship Certification.
As a member of One Percent For The Planet, the Boatyard Bar & Grill donates more than one percent of its sales to the Chesapeake Bay Foundation and other environmental causes. The Boatyard founded the Bands In The Sand event at the Chesapeake Bay Foundation which has over the years raised close to a million dollars for CBF - and the party has over 1,300 people in attendance! Dick Franyo, the Boatyard's owner, serves as a Trustee of the Chesapeake Bay Foundation.
Organizing and hosting the Annual Opening Day Rockfish Catch-and-Release Fishing Tournament on premise, we have raised over $250,000 for the Chesapeake Bay Foundation, the Coastal Conservation Association, Maryland chapter and the Annapolis Police Dept. Youth Fishing Camp for at-risk kids.
The Boatyard Bar & Grill is featured on the Maryland Public Television news story "Eco Friendly Businesses", highlighting its "green" commitment to a healthy Bay and environment.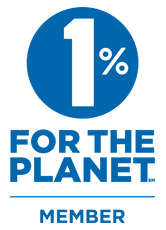 1% Percent For the Planet - http://www.onepercentfortheplanet.org
1% For The Planet, founded by Patagonia Corp Founder, Yvon Chouinard, a growing global movement of 756 companies that donate 1% of their annual sales to a network of more than 1,500 environmental groups worldwide.
Singer, surfer star, Jack Johnson is a member.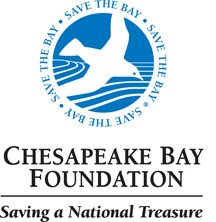 The Chesapeake Bay Foundation - http://www.cbf.org
The Chesapeake Bay Foundation (CBF) is the only independent 501(c)(3) organization dedicated solely to restoring and protecting the Chesapeake Bay and its tributary rivers.
Since its founding 40 years ago, the goal has been to improve water quality by reducing pollution. The CBF motto, Save the Bay, has been the battle cry for that goal.
Owner, Dick Franyo, is a Trustee.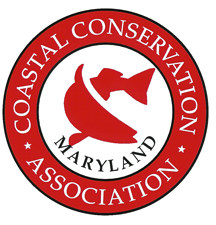 CCA MD Chapter - http://www.ccamd.org
The Coastal Conservation Association (CCA) addresses marine conservation (fishery) issues on a local state and national level.
Owner, Dick Franyo, is a Life Member.

The Oyster Recovery Partnership - http://www.oysterrecovery.org
The Oyster Recovery Partnership (ORP) is a 501(c)(3) non-profit that plans, promotes and implements science-based and sustainable shellfish restoration, aquaculture and wild fishery activities to protect our environment, support our economy and preserve our cultural heritage.
Top 10 Oyster Shell Recycling Contributors in 2017
The Oyster Recovery Partnership's Shell Recycling Alliance (SRA) collected a record 33,400 bushels (1169 tons!) of oyster shell from 340 member establishments in 2017, a number that reflects an accelerated commitment by restaurants and other businesses to restore the Chesapeake Bay oyster population.
And the top producers in are...
Boatyard Bar & Grill (Annapolis, MD) - 946 bushels (more than 94,600 oysters)
Captain White's Seafood City (Washington DC) Congressional Seafood Company, Inc. (Jessup, MD) Faidleys Seafood At Lexington Market -Baltimore (Baltimore, MD) Jessie Taylor Seafood (Washington DC) Mike's Bar & Crab House (Annapolis, MD) Old Ebbitt Grilll (Washington DC) Rappahannock River Oysters, LLC (Washington DC) Ryleigh's Oyster Hunt Valley (Hunt Valley, MD) The Local Oyster (Baltimore, MD).
ORP's Shell Recycling Alliance (SRA) was created in 2009 with volunteers from the oyster shucking community who cared deeply about the Bay. When the program launched in 2010, 22 restaurants signed on as members. Eight years later, the SRA is now 340 members strong, and the largest shell recycling network in the country.
Natural oyster shell is the best material on which to raise oysters and restore reefs, however it's an extremely limited natural resource. ORP developed the SRA to enable the public, restaurants and caterers to save used shell from going into landfills. Oyster shell collected is aged, washed and used by the UMCES Horn Point Laboratory Oyster Hatchery for its oyster setting process. Every half shell will create a new home for approximately 10 baby oysters (called spat.) ORP plants the recycled shell, with baby oysters attached, on reefs in the Chesapeake Bay where they will grow and flourish.
Since its launch, the SRA has recycled over 100,000 bushels (more than 3,900 tons) of shell. In addition to restaurants and businesses, used shell is collected from public drop sites in 11 counties. Within the past year the State of Maryland passed legislation that increased the tax credit to from $1 to $5 for every bushel of shell recycled by business and individuals. For more information, visit: www.shellrecycling.org.